Virtual Proceedings 
The aim of this annual event is to showcase the artistic and scholastic activities of the members of the SUNY Oneonta Art Department and/or guests within the School of Liberal Arts and Business during the Art Week. This year's conference includes virtual presentations from faculty and undergraduate students on graffiti, shopping culture, Impressionist subjects, typography, still life, gender and class politics, and global coverages in the case of our recent travel to France.  
Links to presentations will be added to the following listing as they become available. The program brochure featured below includes the complete biosketch of each speaker, description of the paper, and acknowledgments. Although this is a virtual proceeding, we are interested in your feedback and the Q&A Session link is designed to accept questions online. Please include the name of the speaker whom you wish to ask and your question. 
Sponsored by: 
SUNY Oneonta Art Department
Martin-Mullen Art Gallery
The School of Liberal Arts and Business
The Foundation at Oneonta
Minnie Martin and James Mullen Gallery Endowment Fund
Hello! I'm Elizabeth Dunn, Dean of the School of Liberal Arts and Business at SUNY Oneonta. SLA houses eleven departments in the arts, humanities,and social sciences. I'm very pleased to welcome you to the Art Conference 2020 of the Art Department.
Art, artist, artistic, artifice, artisan, artisanal—how we define art is constantly changing and altering what both practicing artists and the broader public think of as art. Characterized by creativity and imagination hitched to technique, discipline, deep knowledge, and practice, defining what constitutes art is both an academic exercise and an armchair pastime.
The question immediately leads to other questions that shape our view of art. What's the relationship between the definition of art and its production? Its consumption? Its commodification? Most recently, we've been asking questions about virtual and digital arts, but art has often been ephemeral—in its conception, execution, and reception.
Every generation of artists, every artist grapples with what it means to immerse oneself in artistic production, and our students are no exception. We hope you will participate in the conference as part of the uniquely human enterprise of creation, imagination, and understanding through art.
Please join me in thanking the students, staff, and faculty whose efforts made our virtual conference possible—including Dr. Pearlie Baluyut who spearheaded the effort. This conference moved online in response to public health concerns posed by the COVID-19 virus, but the results are wonderful and point to the persistence, resilience,and excellence of the entire department.
Enjoy the conference!
Dean Elizabeth Dunn, Ph.D. The School of Liberal Arts and Business
PDF link for the conference program
Opening Remarks  
Elizabeth Dunn, Ph.D.   
Dr. Elizabeth E. Dunn is Dean of the School of Liberal Arts and Business and a Professor of History at SUNY Oneonta. She has always appreciated the arts as part of our overall educational experience and includes all sorts of art as components of teaching about the past. Having taught and worked in higher education at five different universities, she is very impressed with the quality and energy that characterizes the arts on this campus. Dean Dunn finds it a pleasure to be part of a learning-centered community where aesthetic sensibilities, creativity, curiosity, inclusivity, and the pursuit of larger truths shape academic life.
Weaving Worlds: Report from France 
Kelsey Negron and Haemyung Ko
In May 2019, Dr. Pearlie Rose S. Baluyut, Denise Leinonen of the Office of Global Education, and nine SUNY Oneonta students traveled to France. For the ARTH 222 (Impressionism) course delivered through the Faculty-Led Program, each student produced a documentary video to report on their two-week travel abroad experience that took them to Paris, Auvers-sur-Oise, Giverny, Aix-en-Provence, Arles, Cannes, Antibes, and Nice. Art students Kelsey Negron and Haemyung Ko share the epic and episodic of their French sojourn. 
Thomas Cole: Patriot of the Land 
Chloe Dennis
Chloe Dennis is a recent graduate of SUNY Oneonta and holds a B.A. in English. She plans to pursue an M.A. in Library and Information Science and History in a dual program. Her paper Thomas Cole: Patriot of the Land was written for ARTH 217 (History of American Art) under Dr. Baluyut in Fall 2019. Dennis examines how American Romantic painter Thomas Cole performed the American identity as an immigrant through the genre of landscape painting and the relationship between God-Artist-Nature.
Khatibi's Graffiti: The Gestural Aesthetics of Writing On
David Fieni, Ph.D.
Dr. David Fieni is Associate Professor in the Department of Foreign Languages and Literatures at SUNY Oneonta, teaching French language and literature for the past seven years. Prior, he taught at Sarah Lawrence College and Cornell University. He is the author of Decadent Orientalisms: The Decay of Colonial Modernity (2020) and the translator of Empire of Language: Toward a Critique of Postcolonial Expression by Laurent Dubreuil (2013). Fieni has published numerous articles and has co-edited one special journal issue on the Moroccan author Abdelkebir Khatibi and another on "The Global Checkpoint." He is finishing a second book, Nomad Grammatology: Writing, Mobility, and Sovereignty, from which this paper is drawn. Khatibi's Graffiti: The Gestural Aesthetics of Writing On explores the relationship between contemporary Arab art, calligraphy, and graffiti, focusing on critical work by two Moroccans: writer Abdelkebir Khatibi and gardener and part-time graffiti writer Abdellah Grillo.
James Turrell, Into the Light 
Ashley Lynch
A senior at SUNY Oneonta pursuing a B.S. in Digital & Studio Art and Mass Communications, Ashley Lynch has been awarded The Lloyd Terrence Kennedy Scholarship based on her portfolio. Her paper, James Turrell, Into the Light, was written for ARTH 219 (Contemporary Art Since 1945) under Dr. Baluyut in Spring 2019, a course about the major movements in the United States during the 1960s and 1970s with emphasis on the interrelationships of artist, critic, and public. Lynch examines James Turrell's universal impact on the relationship between reality and the physical existence of light as manifested in sensory form.
The Gilded Cage: Industrial America and the Exploitation of the Proletariats
Alexa Silver
Alexa Silver is a senior pursuing a B.S. in Digital & Studio Art at SUNY Oneonta. She has been accepted to the M.A. program in Art Therapy at the School of Visual Arts in Manhattan and will begin in Fall 2020. Her paper The Gilded Cage: Industrial America and the Exploitation of the Proletariats was written for ARTH 217 (History of American Art) under Dr. Baluyut in Fall 2019. Charting the beginning of the industrialization, Silver's paper examines the unfair working conditions in 19th-century factories painted by John Ferguson Weir.
Bibles to Tattoos: Black letter Typography  
Katherine Spitzhoff
Prof. Katherine Spitzhoff is Assistant Professor of Graphic Design in the Art Department at SUNY Oneonta, teaching graphic design, typography, and computer art for the past 15 years. Prior, she worked in the graphic design field in New York City for many years in areas such as museum exhibition graphics, information design, packaging, and branding. Her paper entitled Bibles to Tattoos: Blackletter Typography explores the contrasting cultural identities attached to blackletter typography from its medieval manuscript origins and use in Gutenberg Bible to serving as a visual manifestation of Nazi Germany, and onward to heavy metal rock albums, gang tattoos, and bleeding edge street fashion with a few hymn books and beer labels along the way.
Shopping Isn't for All: A Rift Between Classes   
Julie Weber
Julie Weber is currently a junior pursuing a B.S. in Digital & Studio Art with a minor in Mass Communications at SUNY Oneonta. She has been included in the Provost List in Fall 2019 and has maintained a status on the Dean's List since the beginning of her undergraduate career. She hopes to graduate in Fall 2020 and travel to New York City to continue her passion for graphic and web design. Her paper entitled Shopping Isn't for All: A Rift Between Classes was written for ARTH 216 (History of 19th Century European Painting) under Dr. Baluyut in Spring 2019. It explores how department stores and the technologies of display, as well as the emerging modern ideals, supported class inequalities among women at the end of the 19th century.
The Female Façade: Degas' Portrayal of Parisian Women
Kelsey Negron
Kelsey Negron is a junior at SUNY Oneonta pursuing two B.S. degrees in Digital & Studio Art and Communication Studies. She is a recipient of the 2019-2020 Jean Parish Memorial Scholarship, and her work was featured in the 2019 Annual Juried Student Art Exhibition. In addition, she is also an inducted member of two honor societies: Lambda Pi Eta (the National Communication Honor Society) and Omicron Delta Kappa (the National Leadership Honor Society). Negron's presentation is based on a paper she wrote for ARTH 222 (Impressionism) under Dr. Baluyut's Faculty-Led Program in France in May 2019, which examines how Impressionist artist Edgar Degas portrayed women and their struggles in 19th-century Paris.
William Michael Harnett: Masculinity and American Consumerism
Alexis Ochi
A student in the B.S. in Studio & Digital Art, Alexis Ochi plans on pursuing journalism photography as a career. Her art was featured in the 2019 Annual Student Juried Art Exhibit. Her paper entitled William Michael Hartnett: Masculinity and American Consumerism, which was written for ARTH 217 (History of American Art) under Dr. Baluyut in Fall 2019, discusses how still-life artist William Hartnett was able to comment on the changing socio-economic climate of post-industrialization America through his works New York Daily News and After the Hunt.
Q & A Session
Pearlie Rose S. Baluyut, Ph.D.
Closing Remarks 
Yolanda Sharpe
Prof. Yolanda Sharpe obtained her B.F.A. in Painting and Printmaking and B.A. in Art History from Michigan State University and M.F.A. from Wayne State University, respectively. Her paintings and drawings have been exhibited in various galleries and museums at home and abroad. Her encaustic paintings, some of which captures Detroit's beauty, decay, and re-ruralization, is a study of relationships between the physicality of paint, wood constructions, and color structures of space. Representing a massive and substantial permanence that is both solid and diaphanous, each painting appears to crumble on the surface within long passages of time. Sharpe's current work aspires to combine the urban and rural areas of upstate New York. A U.S. Fulbright Scholar in 2010-2011, she taught and exhibited in Russia's Siberian city, Krasnoyarsk. Sharpe is the recipient of the Chancellor's Award for Excellence in Teaching and serves as Professor and Chair of the Art Department at SUNY Oneonta.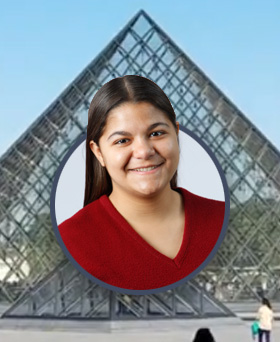 Weaving Worlds:
Report from France 2019
Kelsey Negron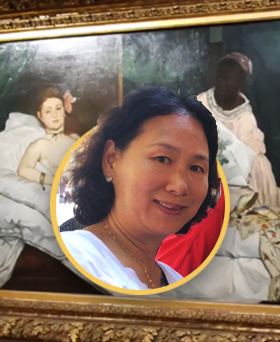 Weaving Worlds:
Report from France 2019 
Haemyung Ko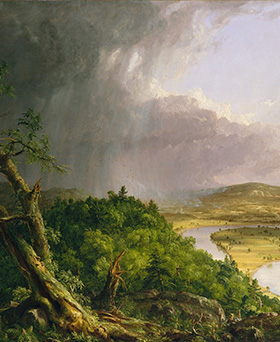 Thomas Cole:
Patriot of the Land 
Chloe Dennis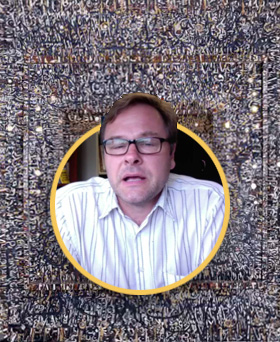 Khatibi's Graffiti:
The Gestural Aesthetics of Writing On
David Fieni, Ph.D.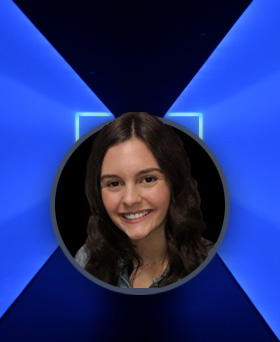 James Turrell, Into the Light 
Ashley Lynch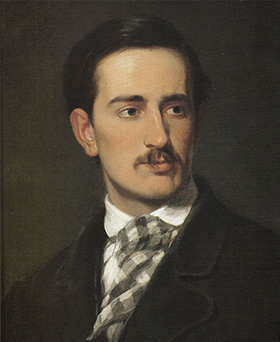 The Gilded Cage:
Industrial America and the Exploitation of the Proletariats  
Alexa Silver 
Bibles to Tattoos:
Blackletter Typography
Katherine Spitzhoff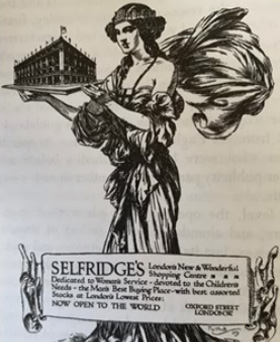 Julie Weber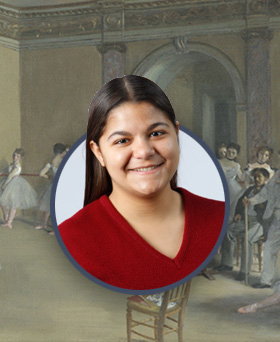 The Female Façade:
Degas' Portrayal of Parisian Women
Kelsey Negron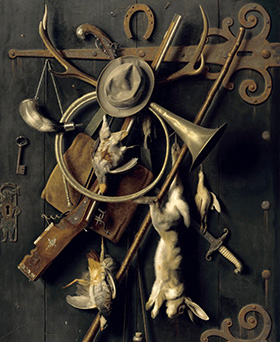 William Michael Harnett:
Masculinity and American Consumerism
Alexis Ochi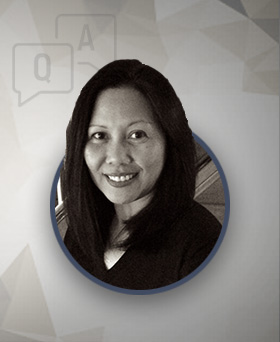 Q & A Sessions
Pearlie Rose S. Baluyut, Ph.D. 
Dr. Pearlie Rose Baluyut will moderate and post the exchange here subsequently.
1
We acknowledge the contributions of faculty guests and student presenters. Thank you for your hard work and commitment to research and intellectual exchange. 
Also, myself, our faculty members, and students of the Art Department are very pleased that art historian Dr. Pearlie Baluyut continues to serve as the coordinator and moderator of this Art Conference. She designed the format for research and worked closely with students who prepared their papers and presentations. We are, therefore, thankful for her dedication, expertise, and encouragement to the students who participated in this wonderful Art Conference. We also thank the students who worked so diligently with her on their research papers because we know they spent months in preparation for their presentations at this Conference. Students, your research is focused, clear, energized, and vibrant. Congratulations to all of you for your part in helping to make this Art Conference come together so beautifully!  
Our first online conference will be a wonderful event to remember for a very long time. Please be assured that more opportunities for students and faculty to participate in this venue will occur in the future.  
Yolanda Sharpe, Chair of the SUNY Oneonta Art Department 
From: Madeline Deforest
This is a question for: David Fiene, Ph.D.
My question is:
Why do you think that the format of the text was so important to the content? How does the "mobility", as you said effect this?
Response:
I think the format of Khatibi's text is so important because Khatibi is both a literary innovator and a scholar trained in the social sciences. As a writer and intellectual, Khatibi was also concerned with the question of decolonization on the cultural level, meaning a re-imagining of cultural life after the end of French colonial occupation of Morocco. So he is not just conveying some Moroccan "content" while relying on French or European "form," but he is also rewriting the rules for art history and criticism themselves.
From: Kariina Cirone
This is a question for: David Fiene, Ph.D.
My question is:
In your presentation you showed the Renaissance painting titled The Healing of Justinian and The Blinding Light. The Blinding Light is a superimposed work showing a modern operating room. My question is, how do these works connect on a deeper level?
Response:
Mounir Fatmi's series of works exploring The Healing of Justinian, a tempera on wood panel painted between 1438 and 1440 by the Dominican brother Fra Angelico (1400-1455) for the predella of the San Marco altarpiece, will allow us to outline in some detail the overlapping critical chronotopes between the kind of transmedial gestures in hurufiyya (calligraphic) art and those we see in digital, video, and mixed media art, and to think through different modes of grafting/superimposition as angles on anamorphosis and hypostasis. It is precisely because these works are devoid of calligraphy, which Fatmi uses to great effect in many of his other works, that we are using them as a test case where an Arab artist would seem to be bypassing the engagement with Arab and Islamic art and leaping into the marketplace of international art. Beginning in 2011, Fatmi began creating pieces using a range of media that sample, loop, reposition, transform, and graft the imagery from Fra Angelico's painting. The painting itself offers clues to its interest for Fatmi: it depicts the surgical transplanting of a black leg taken from a deceased Ethiopian man onto the ailing white body of Deacon Justinian by two third-century saints born in Arabia and martyred in Syria, Cosmas and Damian. The painting offers a resource for working through issues of race, hybridity, religion, science, temporality, and the body. Fatmi's video, The Blinding Light 12:00 (2011/2016), alternates split screen and full screen visuals of Fra Angelico's painting, video and stills of a surgery in a contemporary operating room, images of Christ, magnifying glasses scrutinizing the painting, video images of microscopic slides, and superimposed images of the two saints performing their miracle in the operating room, all while the sound of a hospital ventilator lends its cadence to the atmospheric music and sounds of modern medical technology. The video simultaneously grafts and superimposes temporalities (third century, quattrocento, the present) onto spaces (the bedroom of the painting, the convent of San Marco, the operating room, the gallery). Likewise, it grafts genres (renaissance religious art, video art) and superimposes media (painting, photography, video, music, sound effects). All of this occurs on top of a painting that itself stages the miraculous grafting of the limb taken from the dead "moor" and transplanted onto the body of Deacon Justian by the martyred saints who appear to him in a dream (Theler 2015). The video compels viewers to shift back and forth between the time of miracles and the time of science, between the modern-day operating room and the renaissance bedroom, thereby creating anamorphic distortions in the viewer's perceptions of each. Fatmi's work can here be said to expand the already polysemous term "hypostasis" to include its medical denotations: hypostasis also signifies pathologies involving accumulated fluids in the body, or sediments in organic liquid, both indications of poor circulation. The superimposition of chronotopes depends on the grafting of the heterogeneous black leg onto the white body. Fatmi hypostatizes the leg, tearing it out of its already multiple contexts, and suspends it in the contretemps flickering on the screen. The image of the leg becomes the sediment in the organic liquid, a partial object that reveals the false image of completeness of the bodies participating in the experience of the artwork at the very instant of their transmedial grafting/superimposition.
From: Brianna Agosta
This is a question for: Katherine Spitzhoff
My question is:
How do you think that blackletter typography has become a symbol for so many different groups and identities spreading from the bible, to the Nazi's, to gangs, heavy metal and now modern fashion like Kanye West's "Yeezy" line?
Response:
Brianna, thank you for your thoughtful question.
Even after doing my research I still find it amazing that Blackletter has been adopted for so many different groups!
I do think that this phenomenon has a lot to do with the power of Blackletter's early history, especially its association with Gutenberg's printing press. The typography of the Bible printed on that press had its deepest roots in the hand-written calligraphy of sacred Christian literature. This in itself is powerful, almost a connection to a greater being or to the after life. The bible was produced in numbers that were as yet unheard of for that time period. This emergence of mass communication through Gutenberg's press changed the distribution of power in society....leading to a re-juggling of the social classes through widespread literacy and the creation of a middle-class. This empowerment was another layer of meaning associated with the type style.
The different groups that chosen to have Blackletter speak for their identities are seeking some of that power. They want to be aligned with a higher reality, to move away from the everyday, maybe to be perceived as taking a greater risk, or a part of something other worldly.... yet rooted in the long history that gives it credence.
From: Chelsea Romero
This is a question for: Katherine Spitzhoff
My question is:
Although it is associated with different subcultures, would you say black lettering was mostly used for negative use, as it may contradict spiritual elegance or appropriated into today's fashion? Do you think there should be a heavier focus on the trend of contradicting the subgroups values and ideologies?
RESPONSE:
Thank you for the question Chelsea.
From our current viewpoint, I would say that Blackletter's negative associations are dominant over it's earlier, positive spiritual associations. Its use in fashion is a result of Chicano Los Angeles culture that uses Blackletter to take control of the oppression Mexico experienced under Colonial Spanish rule and Catholicism. When used in tattoos and fashion instead of religious documents, Blackletter empowers the position of the person wearing the typography. The use of Blackletter in heavy metal music also taps into a form of rebellion against organized religion and European Christianity.
I am not sure what you mean about contradicting the subgroup's values or ideologies. Do you think that Blackletter contradicts some groups real ideologies?
From: Leslie Fiene
This is a question for: Katherine Spitzhoff
My question is:
I recently watched a Netflix documentary called LA originals and it mentioned black letter and its importance so I had to listen to Kathy's presentation on it. I was wondering if there is a font that is the complete opposite of this font that has the opposite affect that shows that there is absolutely no power associated with the context of the word in this font. Or if that is even possible.
Response:
What a wonderful question Leslie. And thank you for the tip on the film LA Originals. I watched in on Netflix and I think it does a great job of explaining how the visual arts are used to express group identity, as well as how art and design have the ability to transform a disadvantage and reveal its beauty and value.
It is fun to think about what typeface is the complete opposite of Blackletter. I keep coming back to Helvetica. Helvetica prides itself on its neutrality, much like the country that it was named after, Switzerland. It is also very secular, which is so different than the roots of Blackletter. I am not sure if there is really "no power" in these characteristics, as Helvetica seems to have the ability to take on the meaning of whatever context it is placed in. It seems appropriate for American Apparel as well as for the Internal Revenue Service, both of which use it. It has been used for so many corporate logos, and there is power there as well. But it does not have the edginess, the ghosts of history, the dark associations of Blackletter. It always somehow feels fresh and calm and contemporary.
Now I will recommend a film for you to watch... Helvetica by Gary Hustwit, who has done a number of amazing movies on design and culture. He has made them free during the COVID-19 crisis, but I know it is on YouTube as well. The movie will make you recognize Helvetica everywhere you go in life. https://www.hustwit.com/helvetica
From: Michelle L. Platt

This is a question for:
Alexis Ochi
My question is:
Between "New York Daily News" and "After the Hunt 1885" which is your favorite of his works, and why?
Response:
Out of "New York Daily News" and "After the Hunt 1885" I would say my favorite work is "New York Daily News". I found both paintings unique and good in their own ways and they were both able to portray certain thematic ideas well. However, I found "New York Daily News" more appealing to research since although there isn't as many "subjects" compared to "After the Hunt" there is a lot that can be analyzed within the painting. "New York Daily News" also fascinates me because Harnett was able to implement references to his own life since he worked as a newspaper delivery boy when he was young and one of the stories of his arrest for counterfeiting was published in a newspaper.
From: Tim Jackson

This is a question for:
Alexis Ochi
My question is:
In the painting After the Hunt above the door there is a upside down horseshoe. What sort of meaning do you feel this is meant to apply? Traditionally the horseshoe would be hung over the door with the open end facing upwards. Does this nontraditional orientation apply further meaning in the work?
Response:
While doing research on "After the Hunt" I was unable to find information in regards as to why the artist chose to portray the horseshoe facing downwards. However, the meaning of the upside-down horseshoe itself is a symbol of bad luck, but some people may also believe it as a symbol of good luck, so this part of the painting is up to interpretation from the viewer. In my opinion, the upside-down horseshoe can enhance the idea of nostalgia for the older times before industrialization before the age of mass production.
From: Christian Aria

This is a question for:
Alexis Ochi
My question is:
In what ways on a global and national scale is target consumerism aimed towards the male populous?
Response:
On a global scale and national scale target consumerism can be aimed towards the male populous based on stereotypes. Consumerism during the 1880s can be based off the current definition of masculinity at the time which often revolved around products that involved smoking, drinking, and other recreational activities. As time progressed, methods of target consumerism and marketing changed, and this is especially evident as technology progressed and the internet/television became a part of normal everyday life.
From: McKaela Bunce

This is a question for:
Alexis Ochi
My question is:
Why do you think Hartnet continued to reveal the past and the nostalgic feeling of what was important to men in the past?
Response:
Harnett continued to reveal the past and the nostalgic feeling of masculinity that comes with it because during the time he produced his paintings, the definition of "masculinity" shifted as industrialization occurred and new forms of employment arose. These new forms of employment changed the definition of masculinity as most of these occupations relied more on intellectual capabilities rather than physical, so masculinity was defined less on physical attributes. Harnett wanted to remind his viewers and critics of what traditional masculinity was before the period of industrialization and mass production when products were more "authentic" and had more of a sentimental meaning to them.
From: Amelia Mullen

This is a question for:
Julie Weber
My question is:
Do you think the development of department stores and fast fashion today has emerged today from tactics Harry Gordon Selfridge created and the false sense of wealth it provides?
Response:
I believe that Harry Gordon Selfridge's tactics allowed for fashion and department stores to flourish around this time period. While fast fashion remains present today, department stores have become less influential in causing a false sense of wealth. This is due to new technology and the Internet that has provided online shopping. So, while department stores and fast fashion were influential during the 1900's through Selfridge's techniques, over time their impacts have changed. Overall, Selfridge has played a key role in influencing our current fashion world and consumer culture.
From: Samuel Havens

This is a question for:
David Fieni, Ph.D.
My question is:
As you relate the markings of Grillo to the unorthodox art forms appearing in NYC and Philadelphia in the late 1960's and early 70's, I am interested in your opinion of the true motivation behind Grillo, driving him to leave his mark around the city of Fez. Before American graffiti evolved from simple tagging into advanced wild style pieces, it was typically used by gangs to mark territory and claim ownership. Do you believe that Grillo was marking out his territory - perhaps showing the extent of his travels throughout the city to those who recognized his mark? Or was he attempting to form an artistic style from the very beginning?
Response:
This is an excellent question that opens up many avenues of thinking about graffiti, ownership, and space. First of all, the issue of motivation. While it can be enlightening to seek out the psychological urges behind any kind of creative act, we often have no access to the creators (Grillo disappeared, most graffiti writers remain anonymous). It should be said that we are under no obligation to take any creator's interpretation as the last word in the meaning of her work. In fact, psychoanalysis warns us to be wary of face-value-style interpretations. This is all to say that graffiti poses a unique challenge for the art critic, requiring us to follow the traces given to us by the writer, who plays a game in which legibility and illegibility (of the tag, the mark, the piece, but also of the writer's motivation) are part of the experience of the artwork. It has been suggested that Grillo's markings present an alternative way of experiencing the space of the Moroccan city than those imagined and engineered by the colonial (or neocolonial) urbanists and administrators.
Second, aesthetics and criminality. Research into gang graffiti demonstrates that the line between art and crime is rather blurry. One problem that arises here is that police end up being forced into the role of art critics, as laws in places like Los Angeles dictate more stringent sentences for graffiti that is deemed to be "gang graffiti" than for graffiti that is deemed to have aesthetic value! In New York, there was also the blurry line between "gang" and "crew," the first being related to crime, the second to art. A final question has to do with who gets to define criminality, and who gets to define art?
All told, what makes the study of graffiti so interesting is precisely the way that it challenges the way we look at transgression, aesthetics, authorship, creativity, and the very act of interpretation.
From: Tim Jackson

This is a question for:
Julie Weber
My question is:
How did the invention of household appliances, like Refrigerators, vacuum cleaners, and toasters, in the early 1900's impact the domestic life of middleclass women? Did the marketing, advertisements of women performing household tasks with these new products, of these items contribute to the social inequalities that were forming?
Response:
Since middle-class women ran the household, they were expected to keep the house clean and up-to-date with these new hot items. To have the newest appliances allowed their social image as rich and privileged women to be upheld. Department stores advertised these items as essentials for women and influenced the stigma of being poor if you didn't have these items in your house. However, these items were in the beginning stages of technology and most-likely broke after a few uses. This was a huge benefit for department stores because women would keep buying these items, which would become expensive. However, some women felt like they had no choice but to buy them because you were thought of as poor without them.
From: Kristen Fowler
This is a question for:
Julie Weber
My question is:
Hi Julie, I loved your presentation, very interesting! It's sad that women were degraded, stereotyped, and unpaid for so many years. Did they eventually lead any protests or movements to fight for the rights they deserved?
Response:
Thank you for watching my presentation and that's is a great question! Just before department stores were created, women were prohibited from going outside unless it was for essential reasons. Therefore, the fact that they were able to start going to department stores was a big step up in the world for women. I'm not sure if there was any movement related to or coming from the rights that department stores gave. However, since more and more women began leaving the house, they were changing the social standards. Eventually, this gave them the right to go outside more and without a man to guide them. In a way, this lead to the possibility of women gathering in groups and forming organizations. Therefore, with the creation of department stores, women gained freedom in a complicated way. I hope that helps answer your question.
*If we are able to give more information on the topic, history.com had a lovely article that briefly describes more about department stores.