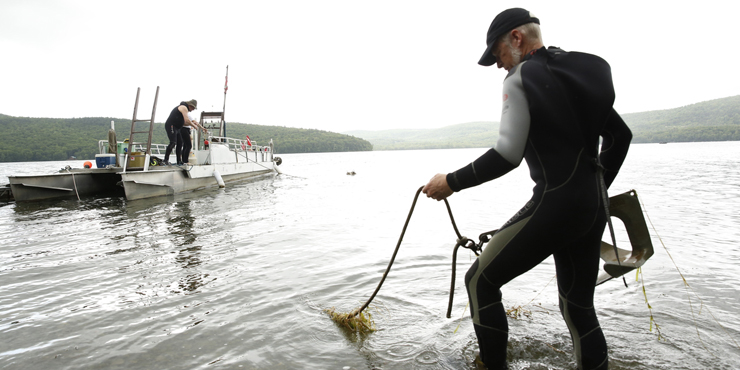 SUNY Oneonta biology majors can choose from one general track and three specialized tracks: Liberal Arts-Biology, Ecology & Field Biology, Biomedical Sciences and Cell & Molecular Biology. More than 40 courses, taught on a two-year cycle, will allow you to further tailor the program to your interests.
Additional opportunities for students with more specialized career goals are available, including a pre-health professions program, a 5-year combined bachelor's and master's program in biology, 4-3 cooperative programs in physical and occupational therapy, and an early assurance physician assistant program with Albany Medical College.
Outside of the classroom, you'll have many opportunities to gain hands-on experience with advanced topics, including independent study, research and service-learning projects, internships and intensive field courses. Campus tools and facilities include an anatomy & physiology lab equipped with a life-size virtual dissection table, research laboratories, controlled environment animal rooms, plant growth chambers, greenhouses, an herbarium, a tissue culture room and radiation facilities.
At the college's Cooperstown Campus, the 2,600-acre Biological Field Station facility on the shores of Otsego Lake has 12 major buildings housing laboratories, classrooms, conference spaces, offices and equipment for research support. A well-equipped research vessel and several smaller boats provide access for teaching and research in aquatic biology and limnology.