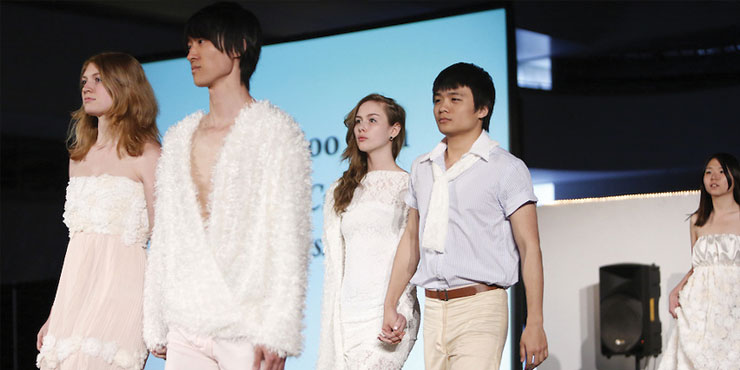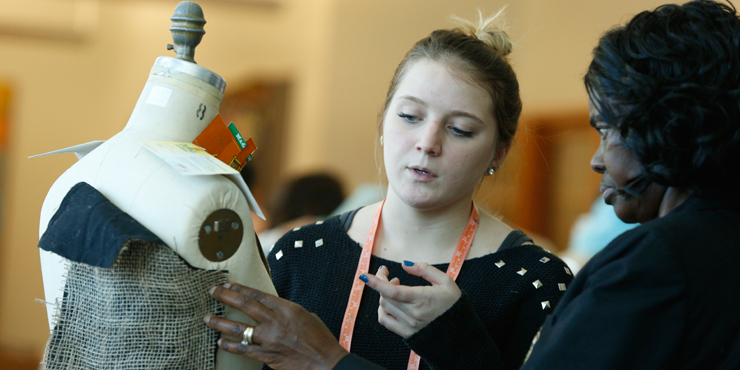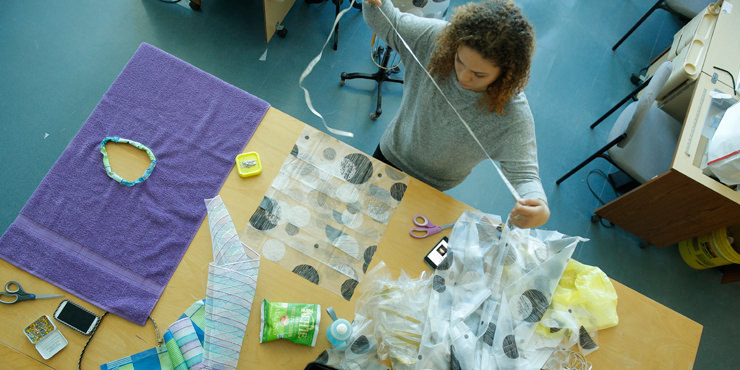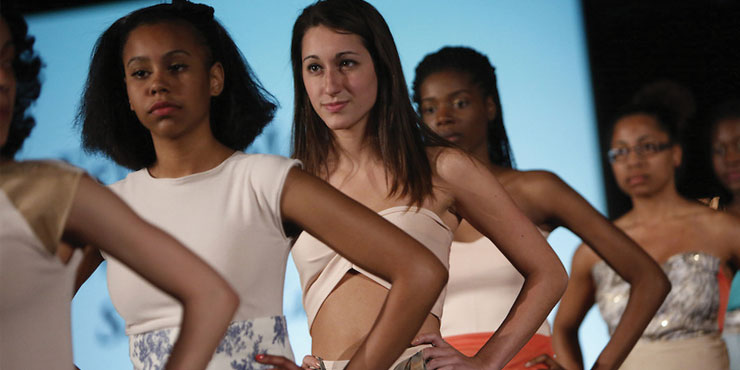 SUNY Oneonta's Fashion & Textiles program focuses on the relationship of textiles and clothing to the physical, aesthetic, psychological, cultural, economic and social needs of people and their families. As a fashion and textiles major, you'll choose a concentration in either merchandising or design. Fashion merchandising courses focus on marketing, merchandising, retailing, promotions, economic analysis and fashion journalism. Fashion design courses include apparel construction, apparel design, illustration, pattern making, Computer Assisted Design and wearable art.
Oneonta is the only SUNY school in the region that offers a one-year visiting student program with the Fashion Institute of Technology (FIT) in New York City. If you choose this option, you'll earn a bachelor's degree in fashion and textiles from SUNY Oneonta in three years. If you are accepted to FIT, you'll also earn an associate's degree in one of the following areas: Accessories Design, Fashion Design, Textile/Surface Design, Advertising and Marketing Communications, Fashion Business Management, or Textile Development and Marketing.
You'll get plenty of great opportunities outside of the classroom, too. Study abroad in Milan, Florence, Paris, or London. Do an internship in New York City. Or get involved in the Student Fashion Society. Recent internship placements have included Vera Wang, Ralph Lauren, Dolce and Gabbana, Cosmopolitan, Saks Fifth Avenue and many more. And every spring, the Student Fashion Society puts on a highly-anticipated fashion show where students design, create and present their own original clothing lines and a panel of judges selects the top designers.