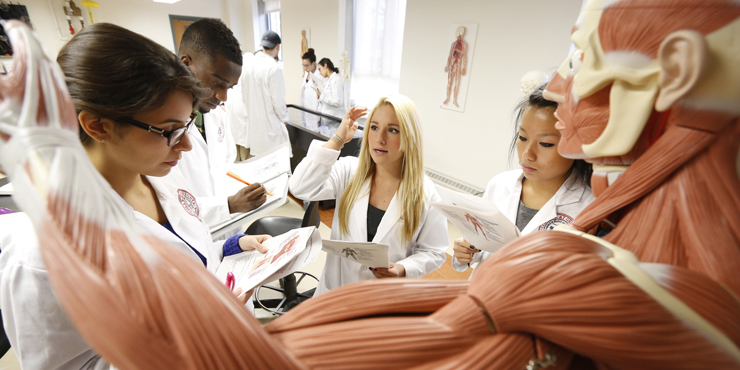 SUNY Oneonta offers nine programs to prepare students for careers in the health professions. Prehealth students must declare a primary major and work closely with both their primary major adviser and a pre-health professions adviser to plan their coursework.
Facilities include a virtual anatomy table where students can study parts of the body that aren't visible on anatomy models, and would even be difficult to see in a traditional cadaver lab. Powered by specialized software, the 500-pound, flat-screen table allows students to see and manipulate images of the human body, created using hundreds of slices from actual frozen cadavers. In the physiology research lab, students can analyze blood chemistry, measure metabolic rates, and perform exercise stress tests and muscle-twitch studies.
The college's biochemistry program offers all the courses required for acceptance to most American medical schools. Besides premedicine and predentistry, students can pursue prenursing, preveterinary, prephysical therapy, preoccupational therapy, prephysician assistant, prepharmacy, preoptometry and prechiropractic programs. Several cooperative programs are also available.