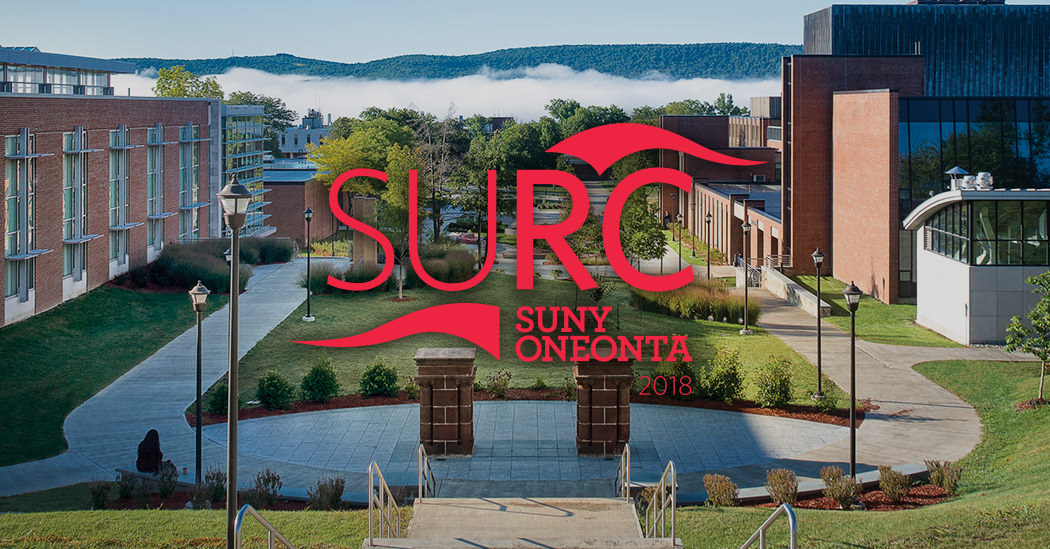 Abstracts must be submitted by Monday,
February 19, 2018, 11:59 P.M. EST.
Conference Registration Deadline is Monday,
March 19, 2018
The SUNY Undergraduate Research Conference (SURC) brings together undergraduate researchers and faculty mentors each spring for two distinct daylong programs of presentations, performances, art displays, and poster sessions held on two separate campuses. A multi-disciplinary event, SURC welcomes participation from all 64 SUNY campuses.
Students can choose either host campus, SUNY Oneonta on April 20th or Monroe Community College (MCC) on April 21st, for the presentation of their research and creative activity projects.