Grow. Thrive. Live. is a historic $25 MILLION CAMPAIGN that will build upon the Oneonta educational experience and achieve unprecedented impact.
For over 130 years, we've built our reputation on a consistent, collective investment in our students' interests, well-being and success. By reaching our campaign goal, we will address the problems and barriers facing today's students and accelerate our pursuit of helping students and faculty achieve their academic and life goals.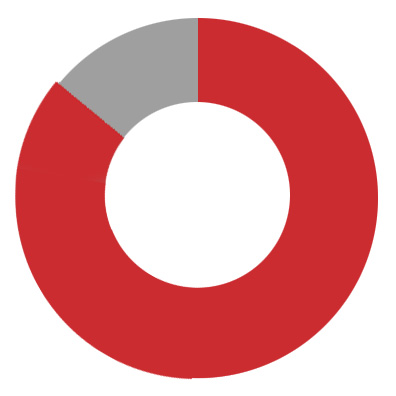 AMOUNT RAISED
AS OF 4/15/2021 
$20,505,845
PERCENTAGE OF
GOAL REACHED
82%
Grow. Thrive. Live. is the vehicle to achieve this mission with investment in three strategic priorities: 
GROW.
SUNY Oneonta students have a hunger to learn, discover, think and do. But we cannot meet their needs without providing opportunities to complete significant research and learn from the sharpest minds. Increasing the funds available for student research and faculty development will help transform a good education into a great one.
Our students will grow intellectually.
THRIVE.
An Oneonta education stretches far beyond campus. Students learn even more from internships, faculty-led field trips, professional development, and study abroad experiences. Your gifts help students afford pivotal experiences and career connections. This is the edge they need to succeed after college.
Our students will thrive socially.
LIVE.
Education is the path to a better life, but too often cost blocks the way. Today, over 80% of Oneonta students have financial need and our students graduate with an average of $26,196 in loan debt. Gifts to increase scholarship funding and our Unrestricted Endowment, and annual gifts to the Fund for Oneonta, help keep SUNY Oneonta affordable, accessible and inclusive.
Our students will live purposefully.
0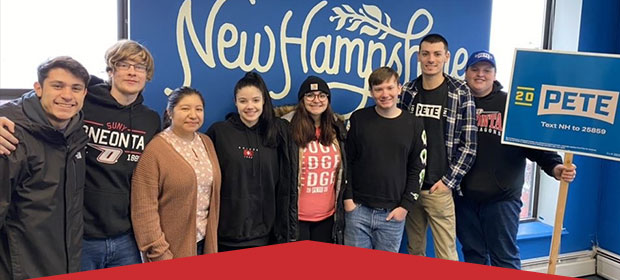 STUDENTS GET INSIDE LOOK AT PRESIDENTIAL ELECTION PROCESS
Thirteen SUNY Oneonta political science students got a behind-the-scenes look at the presidential election process during a five-day trip to New Hampshire that culminated with the first-in-the-nation primary on February 11. The trip, supported by the Jay Jacobs '77 Fund for Experiential Learning, was part of a semester-long course, POLS 216: Presidential Election Campaigns, taught by Associate Professor of Political Science Gina Keel. While in New Hampshire, students attended candidate rallies, town hall meetings, and other events, witnessing firsthand the campaigning and media frenzy in the last days before the primary. This was Dr. Keel's fourth time teaching the course and leading the trip.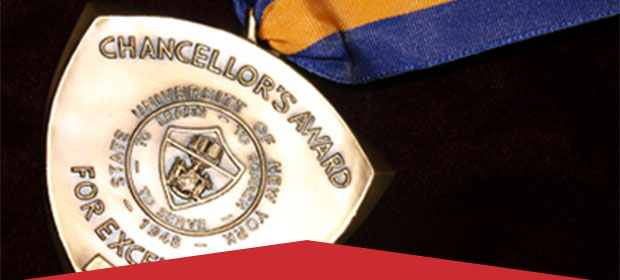 SCHOLARSHIPS PROPEL CHANCELLOR'S AWARD RECIPIENTS
Four SUNY Oneonta seniors received the 2020 SUNY Chancellor's Award for Student Excellence: Computer Science major Alexa Amalbert '20, Business Economics major Daniel Ioos '20, Biology major Katherine Martinez-Munoz '20 and Psychology major Timothy Nolan '20. Three out of the four students received critical scholarship support throughout their college careers. Alexa received the Alumni Association Scholarship; Daniel received the Alan B. Donovan Scholarship, Alumni Association Scholarship and the Economics and Business Endowed Scholarship; and Katherine , received the Alumni Association Scholarship, Alumni Association 9/11 Memorial Scholarship, EOP Scholarship and the Tucker Family Scholarship.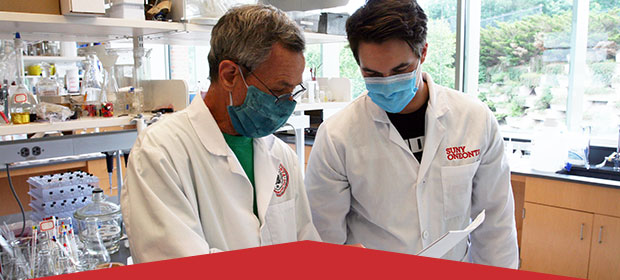 GRANT PROGRAM SUPPORTS SCIENCE RESEARCH PROJECTS
Seventeen SUNY Oneonta science students received over $43,000 in support from the Student Grant Program – funded by the College at Oneonta Foundation and Alumni Association – for their hands-on summer research projects on topics ranging from hydrofracking to beetle mating habits. "I've learned so much and it's giving me a lot of lab experience that I wouldn't have gotten otherwise," said Nicholas Baker, a Biochemistry major from Schenevus, NY. The group included 14 students who were preparing for the International Genetically Engineered Machine (iGEM) synthetic biology competition this fall and three individual research projects, all with the guidance of SUNY Oneonta faculty members.