Grow. Thrive. Live. is a historic $25 MILLION CAMPAIGN that will build upon the Oneonta educational experience and achieve unprecedented impact.
For over 130 years, we've built our reputation on a consistent, collective investment in our students' interests, well-being and success. By reaching our campaign goal, we will address the problems and barriers facing today's students and accelerate our pursuit of helping students and faculty achieve their academic and life goals.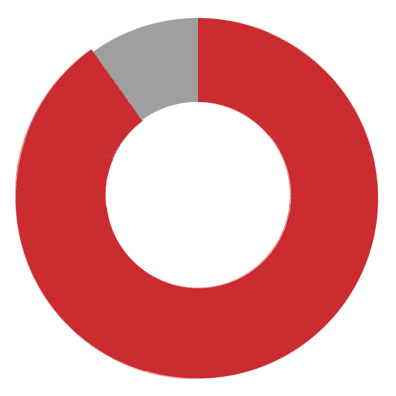 AMOUNT RAISED
AS OF 11/15/2021 
$23,896,299
PERCENTAGE OF
GOAL REACHED
95%
Grow. Thrive. Live. is the vehicle to achieve this mission with investment in three strategic priorities: 
GROW.
SUNY Oneonta students have a hunger to learn, discover, think and do. But we cannot meet their needs without providing opportunities to complete significant research and learn from the sharpest minds. Increasing the funds available for student research and faculty development will help transform a good education into a great one.
Our students will grow intellectually.
THRIVE.
An Oneonta education stretches far beyond campus. Students learn even more from internships, faculty-led field trips, professional development, and study abroad experiences. Your gifts help students afford pivotal experiences and career connections. This is the edge they need to succeed after college.
Our students will thrive socially.
LIVE.
Education is the path to a better life, but too often cost blocks the way. Today, over 80% of Oneonta students have financial need and our students graduate with an average of $26,196 in loan debt. Gifts to increase scholarship funding and our Unrestricted Endowment, and annual gifts to the Fund for Oneonta, help keep SUNY Oneonta affordable, accessible and inclusive.
Our students will live purposefully.
0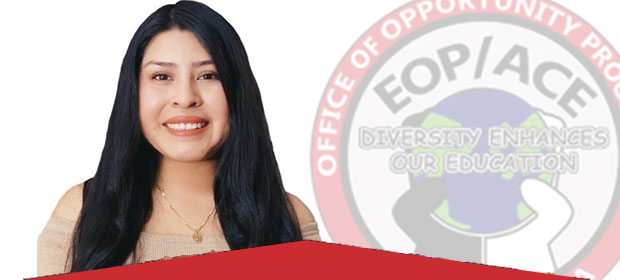 FOUNDATION SCHOLARSHIP RECIPIENT WINS SUNY EOP AWARD
SUNY Oneonta is proud to congratulate Teresa Gonzalez, who has been chosen as a recipient of SUNY's 2020 Norman R. McConney, Jr. Award for Student Excellence. The award was established last year to celebrate Educational Opportunity Program (EOP) students who have overcome significant obstacles to achieve their educational and personal goals. EOP assists students who are both academically and financially disadvantaged and provides additional services needed to ensure success. In addition to this prestigious award, Teresa's impressive academic performance resulted in the awarding of two College at Oneonta Foundation scholarships: the Ilse Strauss Russell Scholarship and the Mildred H. Parish '51 Scholarship. An Adolescence Education/Spanish major, Teresa who is passionate about addressing challenges and inequalities faced by English Language Learner (ELL) students, Teresa aspires to work with ELL students in seventh through twelfth grade and help them transition smoothly into the U.S. education system.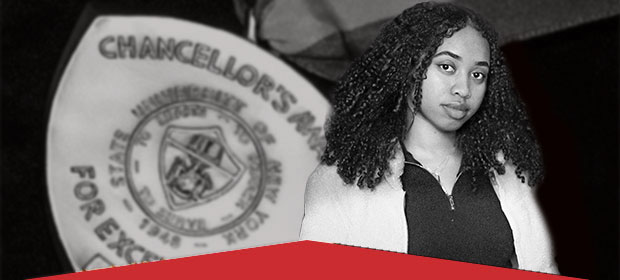 SCHOLARSHIPS PROPEL CHANCELLOR'S AWARD RECIPIENTS
Arene Daziah Holston '21, a dual major in Political Science and Africana and Latinx Studies, was one just 135 students across the state selected to receive the 2021 SUNY Chancellor's Award for Student Excellence. A recipient of two scholarships – the Dr. Ernest J. Goodman Endowed Scholarship for Political Science and the Eric James Mathiasen '86 Scholarship – Arene has been an active and successful student. While at Oneonta, she presented independent research on the intersection of capitalism, race, gender and class; completed two internships; and has been a tireless advocate for students of color, women and other marginalized groups. Arene serves as president of the Students of Color Coalition, a Student Association senator, office assistant for her residence hall, receptionist for the Office of Academic Advisement , social media coordinator for the Office of Access and Opportunity Programs, peer tutor and academic coaching mentor.
IN-KIND GIFT SUPPORTS STUDENT RESEARCH TEAM
Last fall, a team of student researchers earned a silver medal in the International Genetically Engineered Machine (iGEM) competition, which challenges teams to design, build, test and measure a system of their own creation using interchangeable biological parts and standard molecular biology techniques to find a solution to an everyday problem. The Oneonta team engineered a field-testing system to help local dairy farmers determine whether their cows could produce a particular kind of organic milk that offers health benefits and the potential to reduce costs and increase profits. The iGEM project is supported through an in-kind gift of lab equipment. Although individual donations account for most of the gifts received each year by the College Foundation, corporate and foundation grants also play an important role in the Foundation's ability to provide scholarships, internship awards, student research grants, and support for experiential learning programs.