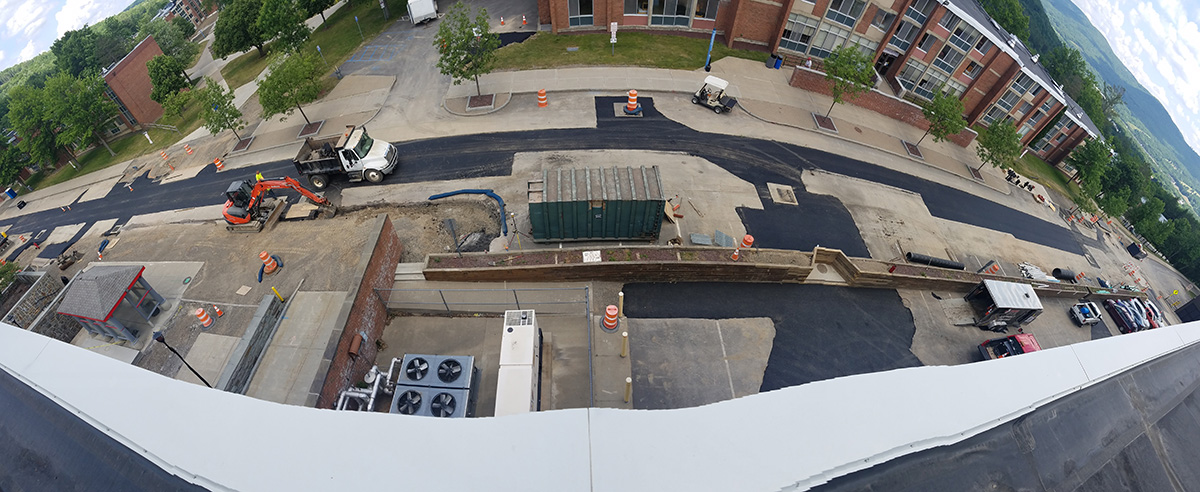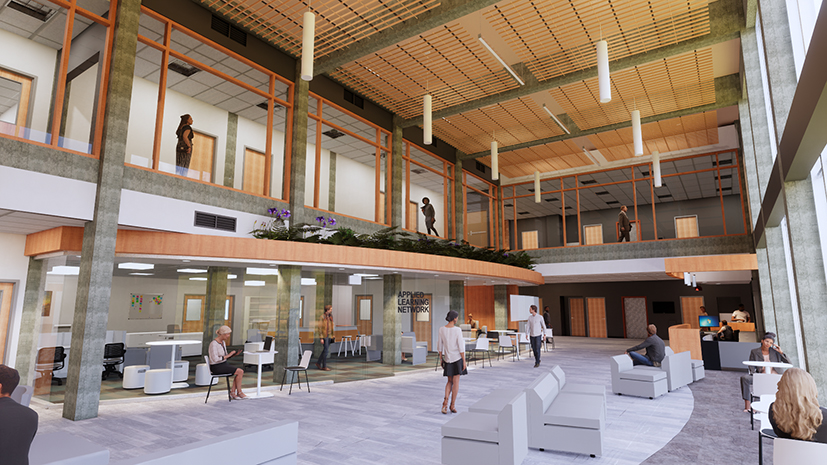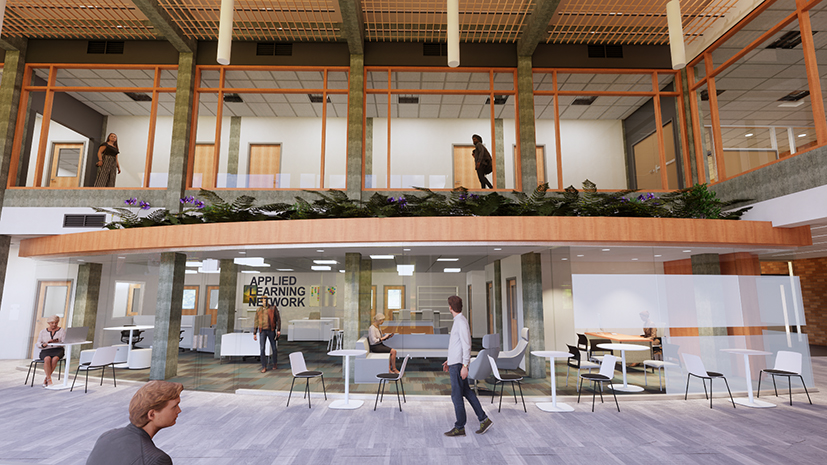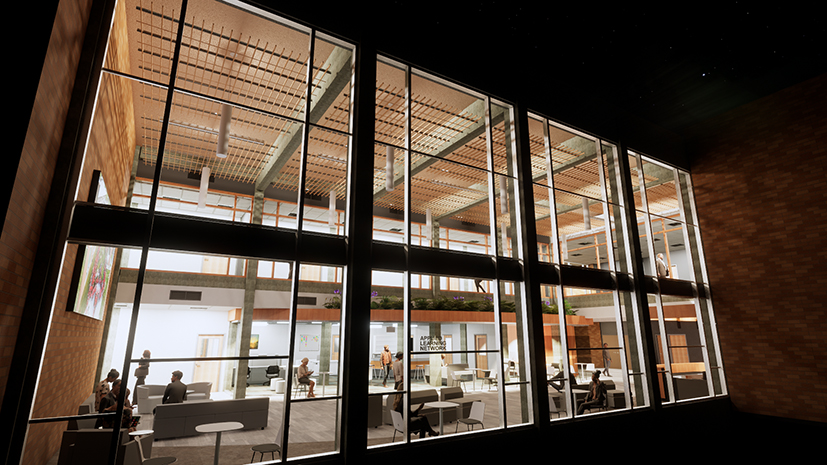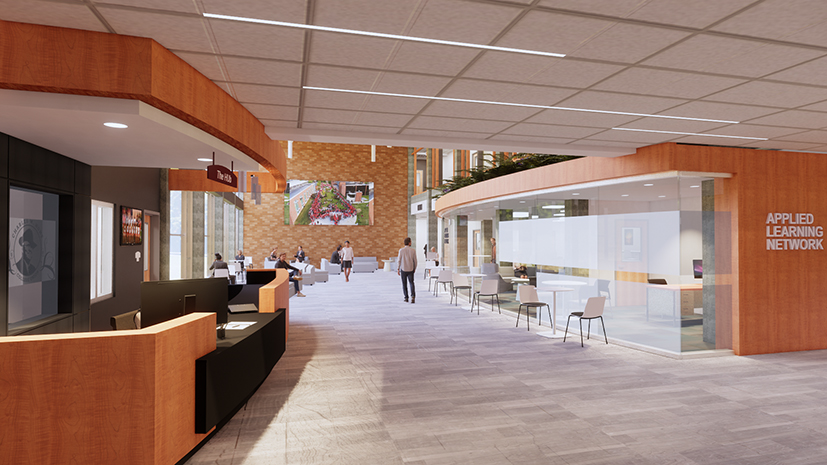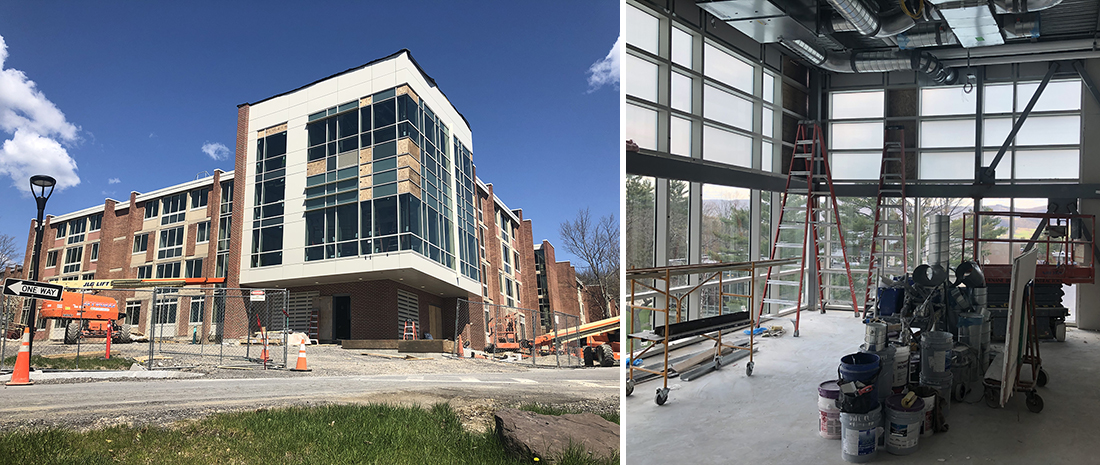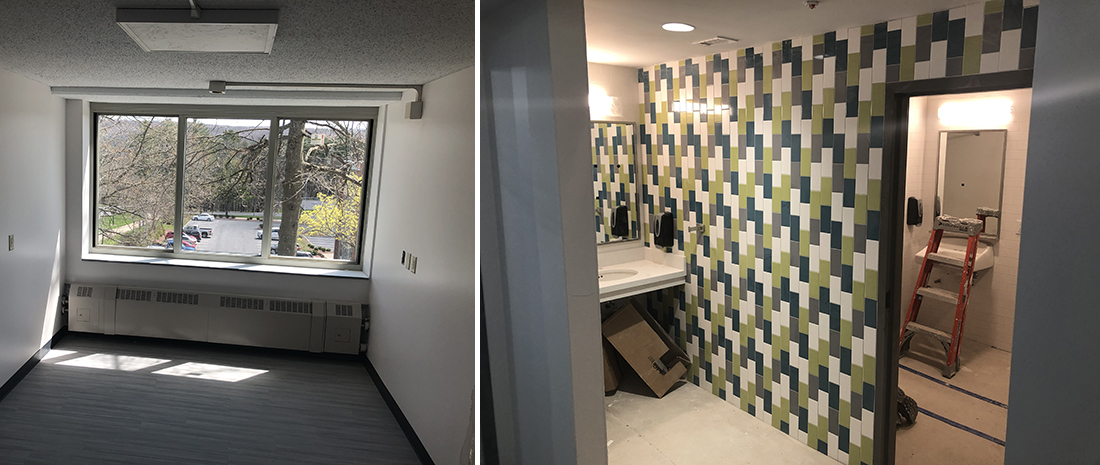 2020 Maintenance and Custodial Activities 
Latest News
Last updated 7/2/2020
A summer construction project on West Dorm Drive is proceeding well, with curbing being installed and work proceeding towards buttoning up the site - see a larger version of the progress photos above at this link. the road is largely closed and access is available from the Morris Hall end, two-way up to the Heating Plant / Milne Service entrance for the duration of the work.  A Traffic Plan Map can be downloaded from this link.  This project has several goals - rerouting and replacing hardware to connect City Water Mains to campus, replacement of campus water lines, relocation of hydrants, replacement and relining of sanitary sewers lines, and removal of abandoned infrastructure.  Above the surface the project will also be repaving the road and upgrading several sidewalks, parking areas and crosswalks to improve safety and appearance.
Work continues on schedule at the Hunt Union West Wing Project, Huntington Hall, and the Emergency Services Building.
The only facilities presently open to the General Public are the Netzer Administration Building and the public lobby of University Police.