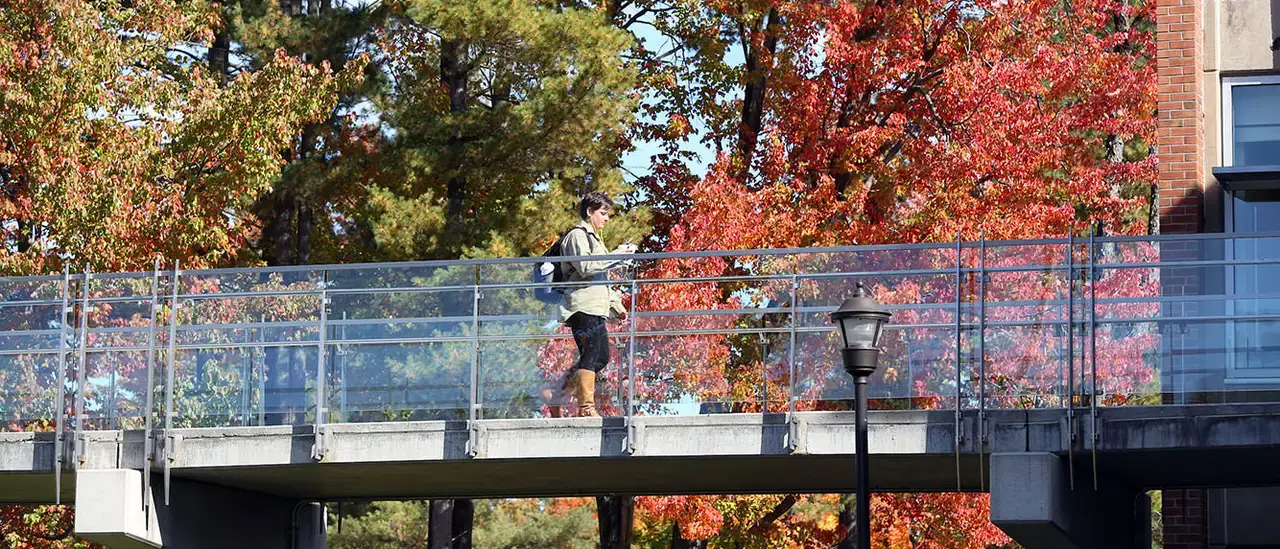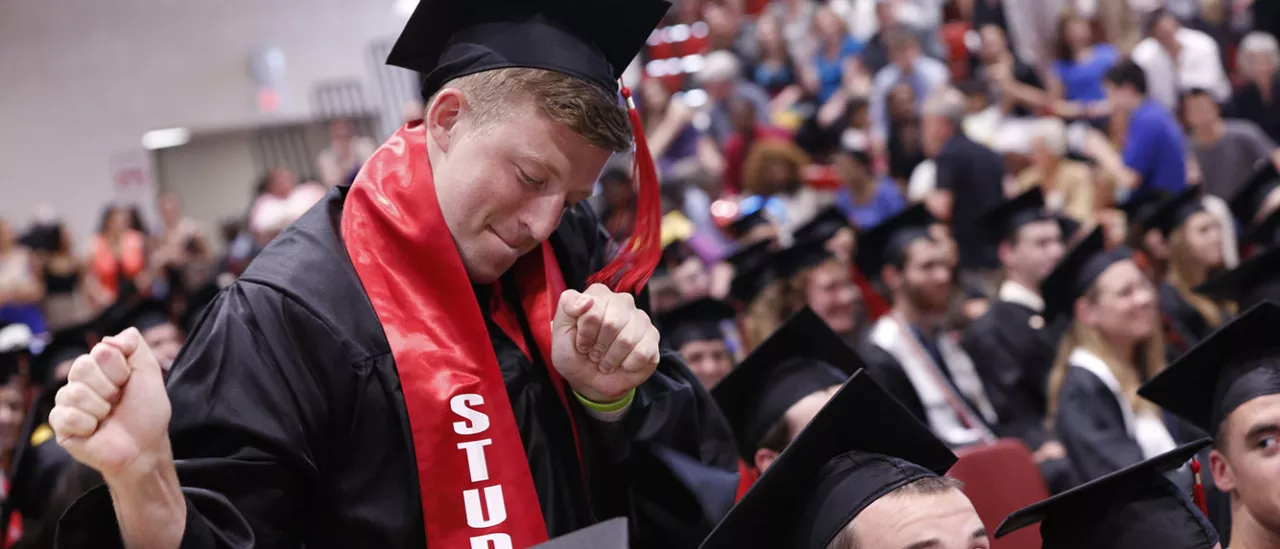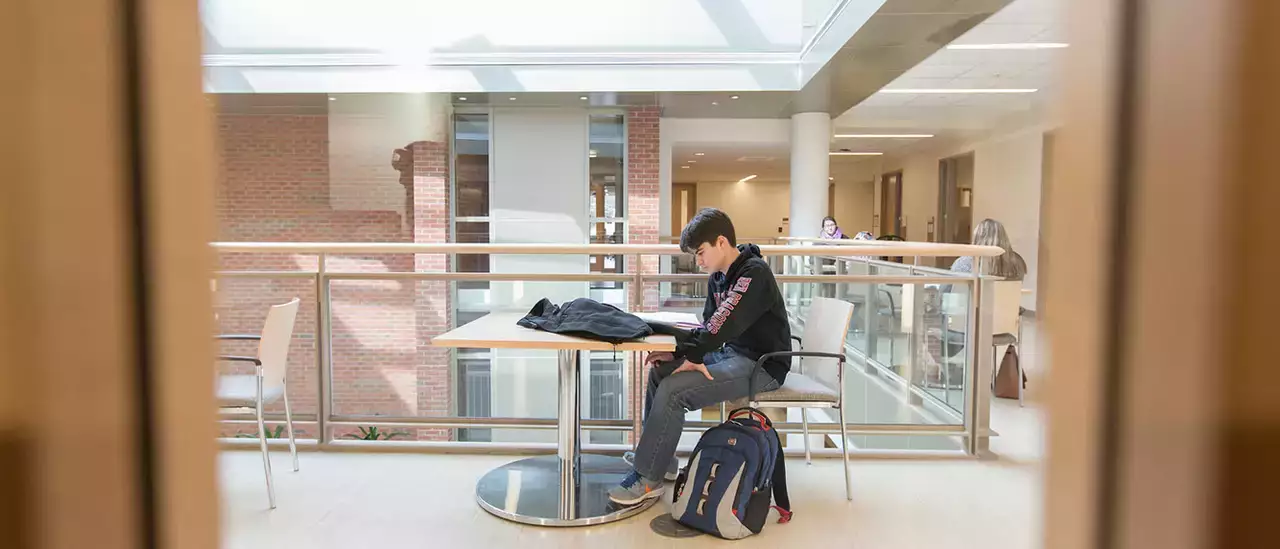 Why Oneonta?
Whether you're transferring from a small community college or a large university, Oneonta is a great place to continue your academic journey. In fact, nearly 20% of our full-time students began their studies at Oneonta as transfers! We offer several special services just for transfers, including:
Transfer Living Community
Tau Sigma Honor Society, exclusively for transfer students
Student success programming series designed for transfer students
 
Admission Criteria
SUNY Oneonta strives to enroll an academically well-qualified and diverse student body. All applications are individually reviewed based on a variety of criteria, including:
A competitive and challenging academic program with courses related to your intended major;
A minimum cumulative GPA of 2.5. Education majors must have a GPA of 3.0 or greater;
If you wish to major in Music, you must pass a required performance audition.
If you wish wish to major in Art and Design (BFA), you must submit a portfolio for review. 
Transfer applications are reviewed on a rolling basis. We will review fall and spring transfer applications until we have met our enrollment goal for the upcoming semester. 
In addition to your SUNY Application or Common Application, the following materials are required:
Official college transcripts from all institutions attended

Official transcripts must arrive at the Office of Admissions from the college in a sealed envelope or through a certified electronic process. Photocopies and faxes will not be accepted.

Official final high school transcript or GED/TASC Score Report
A gap statement may be requested to explain what a student was doing during times that are not accounted for on an application, including when they were not enrolled in classes, or during semesters that are not accounted for on a college transcript. If this applies to you, you can email or mail a statement to your Admissions Counselor that explains what you were doing during semesters that you were not attending college after high school graduation, excluding summers.
Mid-term grades may be requested if you have earned less than 24 college credits, are academically borderline, or are in your first semester at a new institution.
Mid-Term grades can be mailed, emailed, or faxed using the Mid-Term Grade Report Form.
A mid-term grade report or web grades provided by your institution are also acceptable if actual letter grades are provided; we cannot accept P/F for Pass/Fail or S/U for Satisfactory/Unsatisfactory.
IMPORTANT APPLICATION NOTE
SUNY Oneonta uses email as its primary method of communication. Nearly all communications related to the application will sent via email, so applicants must make sure that the email address provided on their application is correct. We suggest using your personal email as school email addresses are often blocked. Applicants should also add SUNY Oneonta (admissions@oneonta.edu) to their contacts to avoid important notifications being sent to spam folders. Acceptance letters will be mailed to the permanent address submitted on the application.
A maximum of 75 credits can be transferred from a regionally accredited institution. 
The General Education requirements at SUNY Oneonta will be fulfilled if you complete any of the following degrees upon transferring:
A Bachelor of Arts or Bachelor of Science degree
An Associate of Arts or Associate of Science from any SUNY institution
Within two weeks of your acceptance, you will be able to view your DegreeWorks audit in myOneonta. Your DegreeWorks audit is based on the official transcript(s) sent from the college(s) attended and shows how your credits transfer and satisfy current SUNY Oneonta degree requirements.
Prior to applying, you can review our current transfer course equivalencies by accessing our course equivalency tool. The following course equivalencies are based on current information. Equivalencies are reviewed frequently and are subject to change without notice. 
We value the experiences and accomplishments transfer students bring to our community, and we are committed to keeping college affordable and supporting student success. SUNY Oneonta offers renewable academic merit scholarships to transfer students entering in the spring or fall semester. To be considered, you must enroll full time and transfer at least 24 credits. Unless otherwise noted, merit scholarships are applied to non-tuition-related expenses up to the total cost of attendance.
Transfer Excellence Scholarship: $2,000 /year, renewable for up to three years of undergraduate study-- for our highest-achieving transfer students with 24 or more transferable credits and a cumulative GPA of 3.5 or better.
Transfer Success Scholarship: $1,500 /year, renewable for up to three years of undergraduate study -- for transfer students who have demonstrated outstanding academic ability, with 24 or more transferable credits and a cumulative GPA between 2.5 and 3.49.
Request Information
Loading...