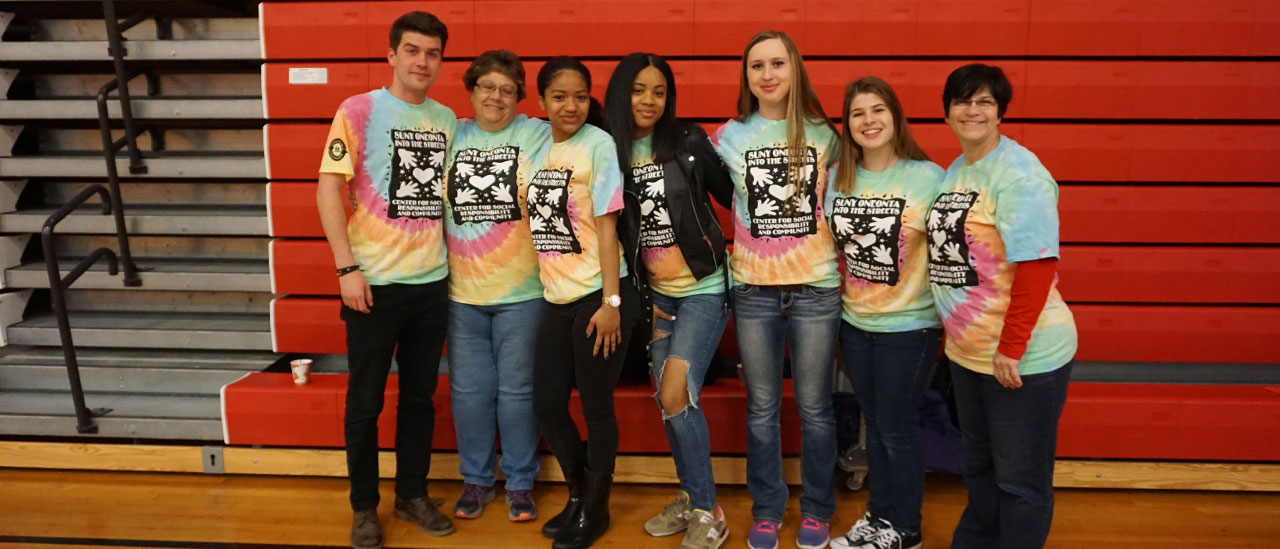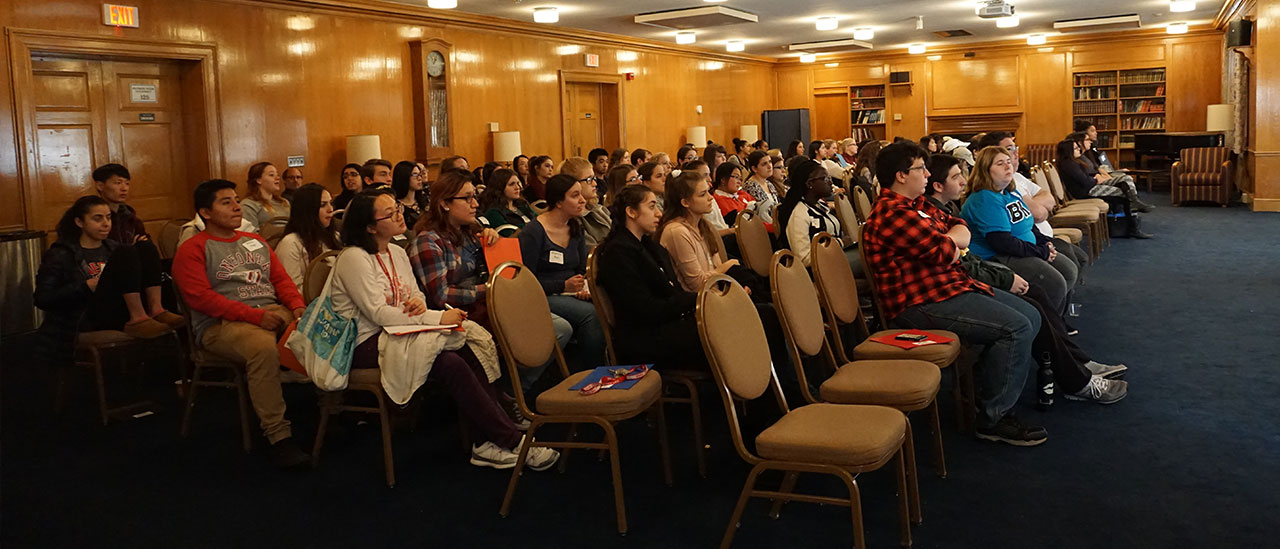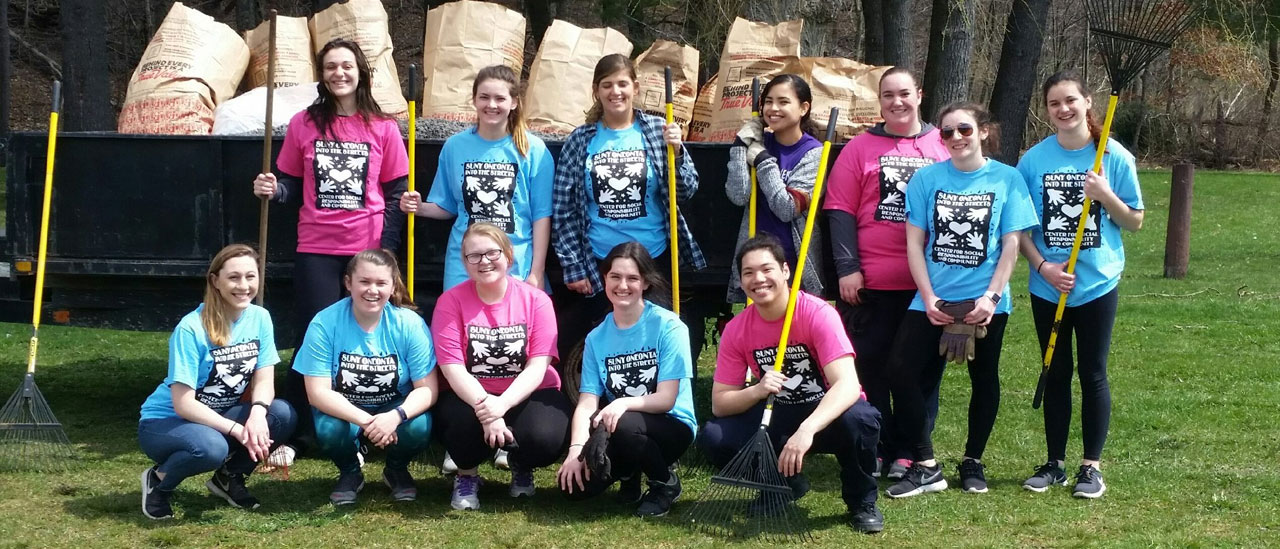 Schedule an Appointment
Click here or call 607-436-2098 or 607-436-2262
Keep track of your hours!
Submit your hours online on Campus Connection!
For more information on what counts as volunteer service hours and how to log them online, click the link below.
The Center develops and coordinates volunteer and service-learning opportunities for students in local, regional, national and international settings. The Center actively collaborates with and supports faculty in developing service-learning curricula.

The inaugural program of the Center is the student-led and student-run office, which provides leadership and operational coordination and support for a wide variety of volunteer and service-learning experiences. Students in the Center participate on the Faculty Advisory Council. The Center for Social Responsibility and Community student-run office for recruitment and training is located at Alumni Hall, room 101C.
Seniors, be sure to log in your volunteer service hours to receive your Service Awards for graduation!