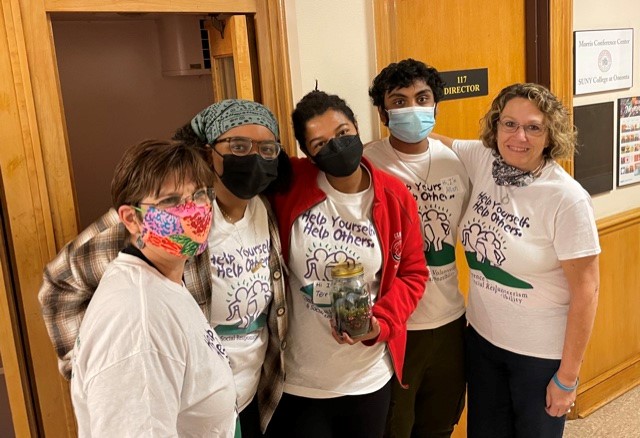 Keep Track of Your Hours!
Submit your hours online on Campus Connection!
For more information on what counts as volunteer service hours and how to log them online, click the link below.
If you are student teaching or are an education major, most of your hours will count for volunteer service. Be sure to turn them in!
When submitting hours, there is a limit of 99 hours per submission. To get around this, you will have to break up the hours. You can use the same description for the submissions but break up the hours into different groups. For example, if you are trying to log 250 hours for student teaching, you can do two submissions for 99 hours each and one for 52 hours. (99+99+52=250). Email CSRC@oneonta.edu with any questions.
The Center develops and coordinates volunteer and service-learning opportunities for students in local, regional, national and international settings. The Center actively collaborates with and supports faculty in developing service-learning curricula.

The inaugural program of the Center is the student-led and student-run office, which provides leadership and operational coordination and support for a wide variety of volunteer and service-learning experiences. Students in the Center participate on the Faculty Advisory Council. The Center for Social Responsibility and Community student-run office for recruitment and training is located at Hunt Union, room 127.
Seniors, be sure to log in your volunteer service hours to receive your Service Awards for graduation!