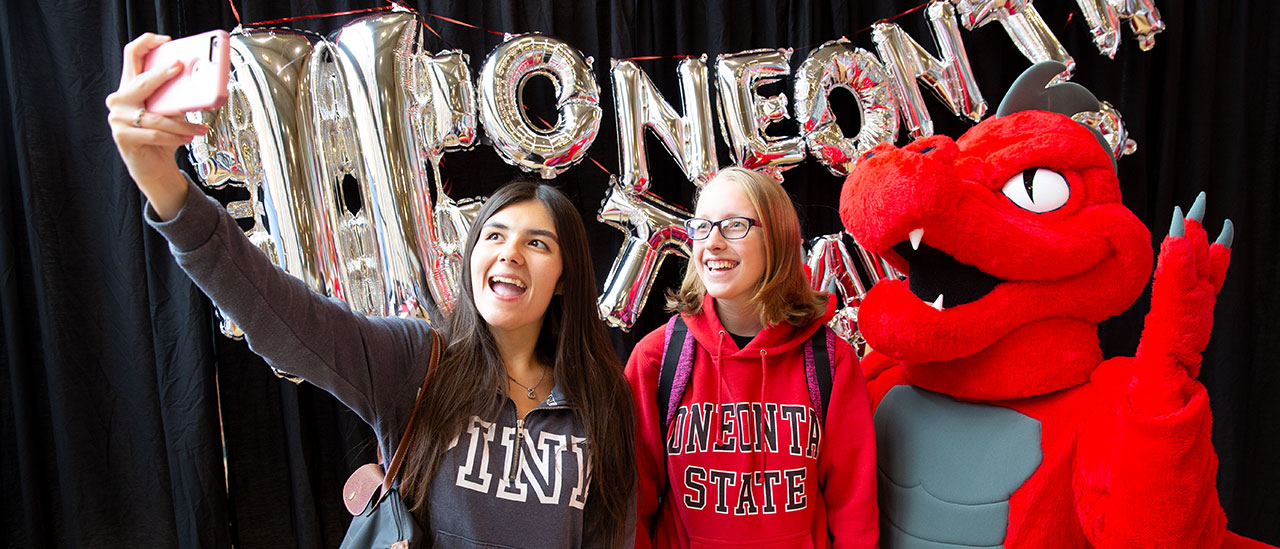 Dragon Care Check in
At SUNY Oneonta we strive to nurture a community of care. We want to make sure that we are supporting each other through this unprecedented time. In order to do this, we hope that you'll click the "check in" button below, and tell us how we can help you, support you, and/or reassure you in this time of uncertainty. Please feel free to tell us what you're experiencing. You can also choose to have someone from the College reach out to you via email or phone for assistance.
The Division of Student Affairs enhances the learning environment for students by providing a complementary co-curriculum that is both challenging and supportive. We support the mission of the College by engaging students in programs and services that create transformative learning experiences in and out of the classroom, promoting an environment conducive to growth and discovery.es
The Division of Student Affairs at SUNY Oneonta is committed to the success of each student and has deliberately structured co-curricular programs and services that will prepare students to be leaders in a diverse and global society. By offering a diverse variety of engaging programs, as well as over 100 student led organizations, the Division of Student Affairs is also critically focused on our student population's social and emotional wellbeing and growth.
If you have any questions regarding our program offerings, please feel free to contact the office at (607) 436-2513 or via email at studentaffairs@oneonta.edu.