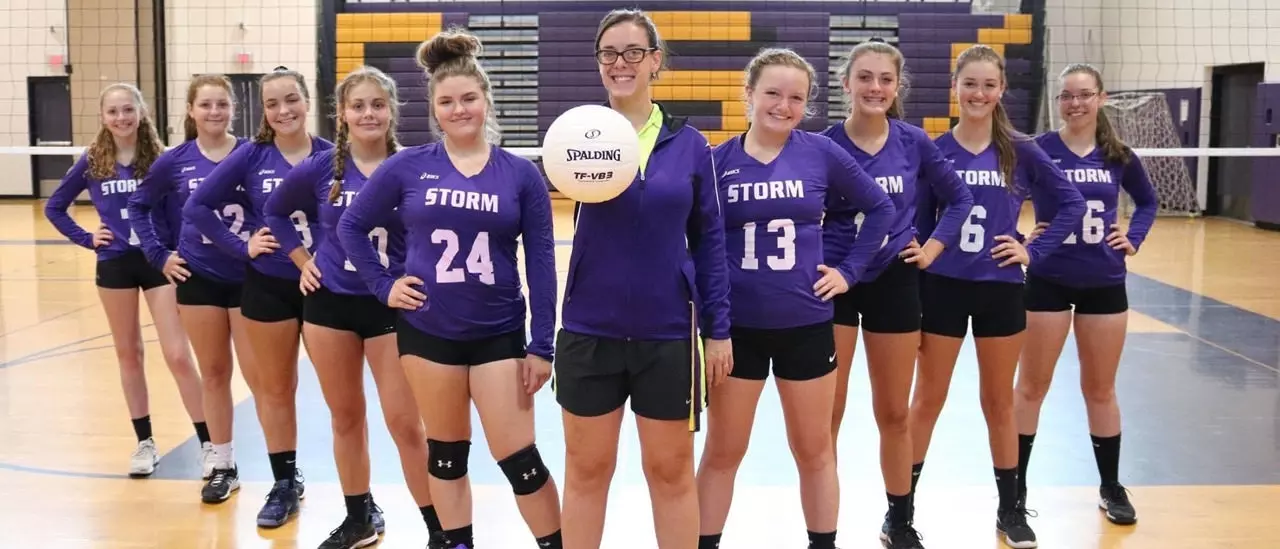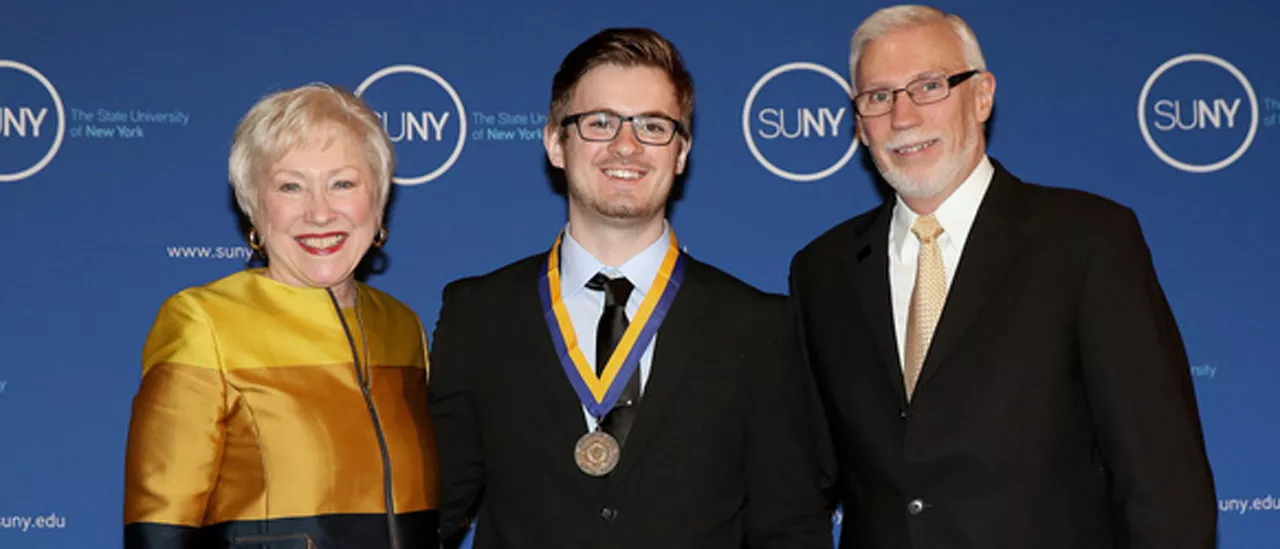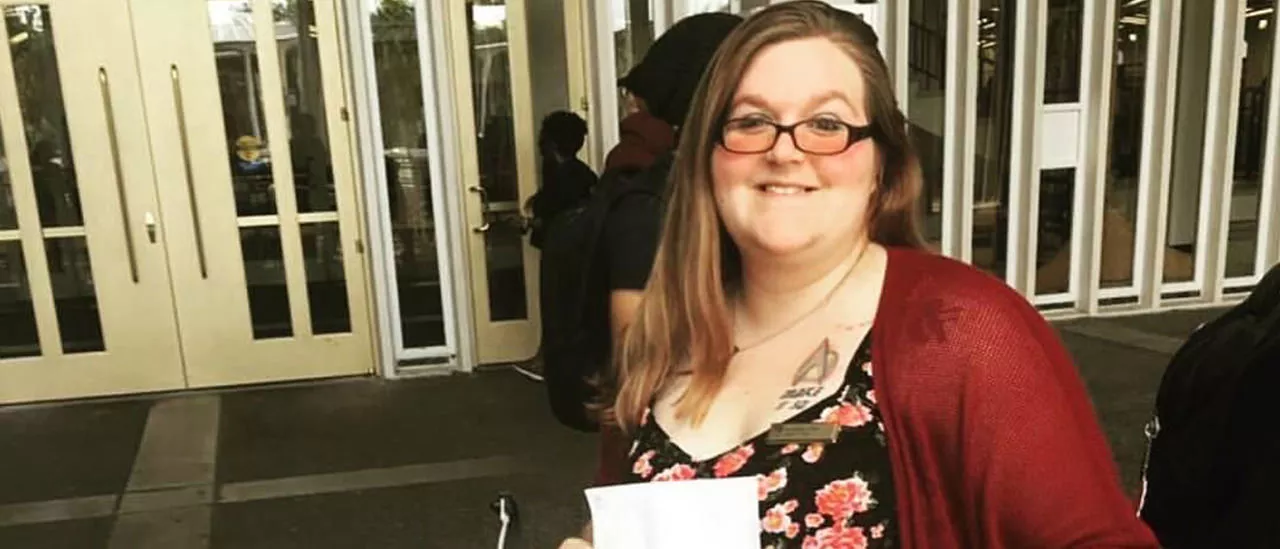 We're always happy to hear from graduates and former students! If you have news you'd like added to this page, please email Suzanne Black and/or Ruth Carr. We also encourage friends and graduates to join our Facebook group.
Peter McPherson ('14) is a freelance writer and board game designer based in Saratoga Springs. His games include Fit to Print, Wormholes, and the very successful Tiny Towns, which won an Origins award for Best Board Game of the Year in 2020.
Mairéad Farinacci ('17): I graduated in May 2017 with English and French. I went on to teach English at a middle school and a high school in France for the duration of a year through the TAPIF program. I returned home to complete my master's degree in Comparative Literature at the University at Buffalo. I now work as an Interpreter Coordinator/Scheduler at the International Institute of Buffalo where I help people gain access to language justice. I also work part-time as a local coordinator for the STS Foundation where I place high school students from all over the world with host families for a year of studies in Western New York!
Hannah Kinisky ('13) I worked in publishing in NYC before going to UPenn in 2016 for my masters in social work. Now I'm a therapist in private practice in NYC. I still write and read a lot for fun, and recently had an entry published in the New York Times' Metropolitan Diary column.
Samantha Williams: After I graduated in 2012, I spent time in medical billing where I used my writing skills to appeal denied claims for payment. After that, I worked in marketing, writing blogs and white papers. Bored of that, I ran off to the west coast (Washington) in 2016. Before moving though, I began to learn Russian. I went to Russia in 2018. I now work with English Learners (ESL) at a middle school. My new language skills come in handy now and again. We have a large Russian and Ukrainian population around Vancouver, WA. To make this story more complicated, or perhaps to come full circle, I'm now studying physical therapy. My writing skills have come in handy writing progress notes for patients. In less academic/career news, I climbed Mt St Helens this year. It was glorious.
Julia Holland ('19) has been accepted to PACE for grad school and has started her studies.
Sydney Krastins ('18) has been accepted to Brooklyn Law School.
Barbara Doyle: I graduated from SUNY Oneonta in 2018 and went on to get my masters in English and Creative Writing from SNHU in 2020. Now I'm a fulltime author writing fictional romance novels under a pen name. NB: Writing as B. Celeste, Doyle recently signed a two-book deal with Penguin Random House and was interviewed by The Daily Star.
Abby Williams ('16): I earned my MLIS from Syracuse University in June 2019 and started my career in November 2019 as a Reference Librarian in Adult Services at the Utica Public Library in Utica, NY where I am part of outreach, technology assistance, social media marketing, and genealogy research.
Colton Cox ('15) works as a Content Designer for IBM and is currently enrolled as a student in the Master of Science program in Information Design & Strategy at Northwestern University.
Sarah Heikkinen: After graduating in Dec 2015, I earned my MA in Magazine, Newspaper, and Online Journalism from the Newhouse School of Public Communications at Syracuse University in 2017. Since then, I've been doing social media, marketing, and fundraising work at nonprofits in the capital region while freelancing when I can. Right now, I'm working for an environmental health and justice advocacy organization in Albany. I've also been working on a collection of poetry that I hope to publish in the next year or two!
Heather Matthews ('14): I went on to get my Masters in adolescent literacy education from SUNY Binghamton in 2015, and then worked at Tioga Central as a k-12 literacy specialist for four years. In 2019, I resigned from my position in Tioga, and moved to Knoxville, TN, where I am currently pursuing my PhD in literacy studies, with a specialty in children's and young adult literature.
Leslie Homolka Craigmyle ('14): I teach 9th and 11th grade English Language Arts at an international school in Dammam, Saudi Arabia.
Mike McCord: Class of 2013 here. I miss Professor Hecht. I had him a few times back in 2012. Hands down my favorite teacher ever. As for what I've been up to, unfortunately I never got a job that uses my English degree. I work as a cook, and my wife who I met at SUNY Oneonta is a teacher. We moved out of NY in 2015 and live in Vermont now. In 2017 we went back to Oneonta for our wedding, because we wanted to have it where we met. I was very surprised by how different the college looked. We own a house now, and have our first kid on the way! We love to travel during all of my wife's school breaks.
Amanda Ruggles ('12): I just finished my seventh year of teaching high school English (with one year of subbing in there, too). I am currently working at Unadilla Valley Central School in New York teaching English 9 & English 10. I am also the varsity volleyball coach here at UVCS and I'll be starting my third coaching season in the fall. I absolutely love this school because I get to work with such amazing people. I earned my masters in literacy, grades 5-12 from Canisius College in 2015. In 2018, I married a lovely man named Josh, whom I met while attending SUNY Oneonta; in 2020, we adopted a dog named Rocky (the best adventure pup around). And currently, we live in Mount Vision surrounded by many family members from both sides. Life is good.
Amanda Lowe ('12): I received my MLS from the University at Buffalo in May of 2014. I'm currently the Outreach and Marketing Librarian for the University Libraries @ University at Albany, SUNY. I deliver reference and research services, outreach events/programming, as well as market the Libraries through print and web means (check out our social media pages!). November 2021 will mark my sixth year with the University. I will be going up for tenure in spring of 2022 - I'm both excited and terrified haha. Other than that - I got married in October of 2019 and live with my dachshund (Tyrion), cat (Aries), and husband (Paul) in Albany, NY.
Heather Rutkowski ('12): I just finished my ninth year teaching middle school language arts. I've taught in Arizona and now I live in Oregon. I have a cat, a dog, a crochet addiction, and a master's degree in Curriculum and Instruction with a focus on Trauma and Resiliency in the Classroom.
Jessica Bailey ('12) has been accepted to the CUNY MFA program in Poetry and will begin her studies in Fall 2022.
Kimberly Irwin Ritacco: I earned my Masters at Lehman College and I just finished my 9th year of teaching. I taught at NYP on the psychiatric floor for a year, 3 years in NYCDOE and now 5 years in Beacon City School District. I teach 10th English and love it.
Tom Holmes: I'm from class of 1992. I've been teaching English at Nashville State Community College (Clarksville) since August 2019. My fourth full-length collection of poems, Material Matters, was released last summer. The poetry journal Redactions: Poetry & Poetics that I founded over 19 years ago just released issue 25. It's a print journal, but it has a complementary website: www.redactions.com
Stefan Gunther: I received my MA in English Lit from SUCO in 1988. Have been working in academic administration: http://linkedin.com/in/sgunther