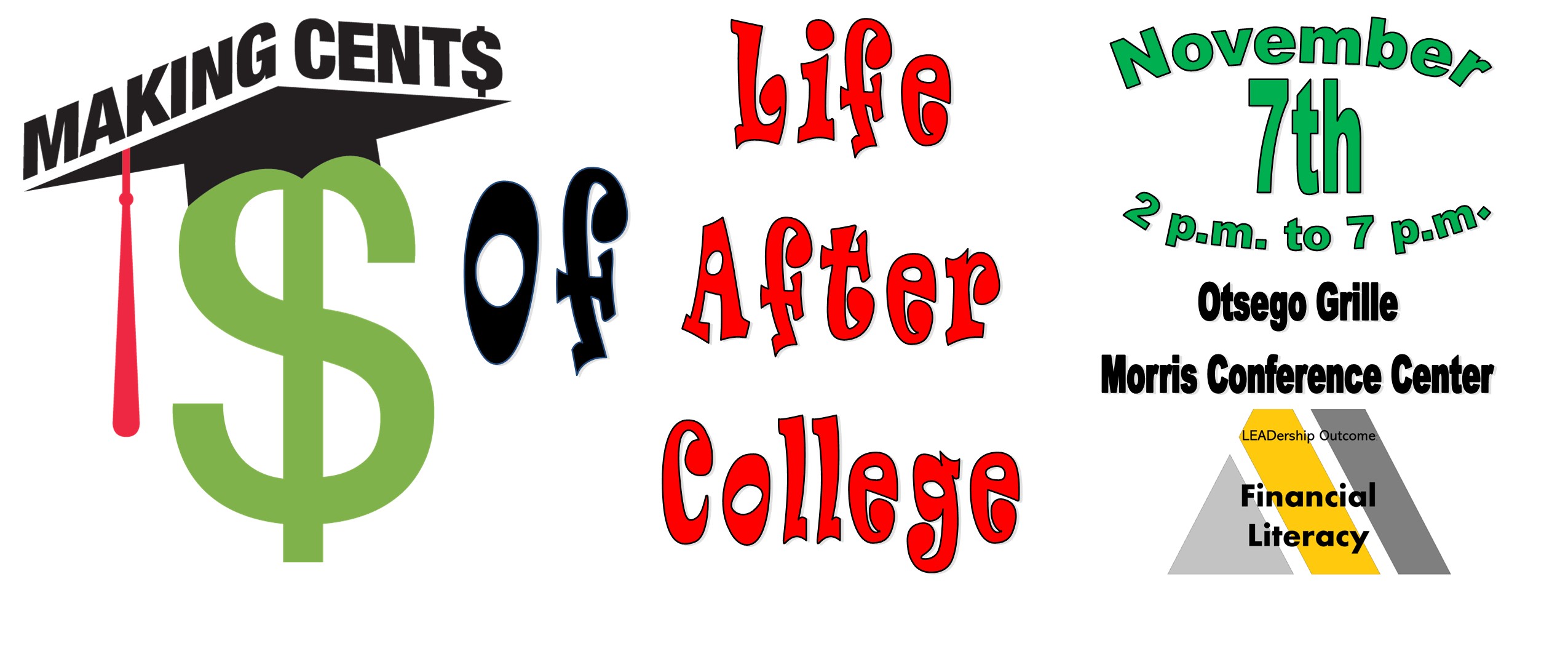 Are you prepared for your financial life after college? Are you ready to start paying rent? Will you split that rent with a roommate(s)? Do you know how much groceries and dining out will cost? What insurance will you need?
Find realistic answers to these questions and more at Making Cent$ of Life After College! The Making Cent$ team is holding this fun and interactive event in the Otsego Grille in Morris Conference Center on November 7th from 2 p.m. to 7 p.m.
Students are encouraged to preregister using the Making Cent$ of Life After College Preregistration Form before 4:30 on November 4th. We will accept walk-ins to the extent possible, but there may be a wait.
During preregistration you will indicate your career choice (or if you are unsure let us know that) and where you hope to live. We will determine a realistic starting salary and during the event guide you through the different types of expenses you can expect when out on your own (think taxes, student loan repayment, food, entertainment, and more!). When you complete the event you'll enter to win one of several prizes.
Making Cent$ of Life After college is a core event of the Making Cent$ program and students who wish to earn the Making Cent$ Graduation Cord must complete either the in the person or the self-guided version.
We expect it will take no more than 50 minutes for a Preregistered student to complete the event.
Employees: We are looking for volunteers to staff the event!