Ben Aldridge, Lecturer
Benjamin.Aldridge@oneonta.edu
117 Fine Arts Center
(607) 436-3190
Year Hired: 2000
M.A. in Trumpet Performance, Yale School of Music (1975)
B.A. in Music, Yale University (1972)
Courses taught: Music Appreciation, Chamber Orchestra, Brass Ensemble, Applied Instruction in Brass Performance
Ben Aldridge is an active performer in addition to his teaching work, and currently holds positions in the Glimmerglass Opera Orchestra, The Binghamton Philharmonic, The Catskill Brass, The Northeast Pennsylvania Philharmonic and the Catskill Symphony.  He is a charter member of the International Trumpet Guild and a Life Member of the American Federation of Musicians.  He can be heard on Columbia, Naxos, Chandos and Redwood records. He enjoys transcribing and arranging music for the ensembles he conducts at SUNY-Oneonta.
---
Andris Balins, Lecturer
Andris.Balins@oneonta.edu 
124 Fine Arts Center
(607) 436-2250
BA in Music and German from Hartwick College 2003
 Currently enrolled in the Cooperstown Graduate Program (anticipated graduation Spring 2020)
Audio Arts 1,2,3, and 4. Digital music and beat production. Studio Assistant 1, and 2.
Andris Balins has been working professionally in the recording studio field for the past 15 years. In that time he has worked as a freelance engineer at numerous studios and is a partner in Dryhill Studios in Oneonta, New York. Andris has also been active as a teacher at a number of local colleges and is currently teaching recording at Suny Oneonta.
---
Dr. Paul S. Carter, Associate Professor
Paul.Carter@oneonta.edu
119 Fine Arts Center
(607) 436-3423
---
Charles Eubanks, Adjunct Lecturer
Charles.Eubanks@oneonta.edu
(607) 436-3415
From 1963 to 1968, he also performed with the Funk Brothers and is in the prestigious Encyclopedia of Jazz Musicians. He has toured the world in his fifty year career playing with some of the most well-known artists of the 20th century. Studio Musician for Motown Records 
---
Arthur Falbush, Lecturer
Arthur.Falbush@oneonta.edu
149 Fine Arts Center
(607) 436-2823
---
Bill Farrish, Adjunct Lecturer
William.Farrish@oneonta.edu
149 Fine Arts Center
Education:
AAS Jazz/Commercial Music, Five Towns College, NY
BM Jazz/Commercial Music, Five Towns College
MM Jazz Studies, Conservatory of Music, SUNY Purchase
Courses Taught:
Aural Skills
Modern Jazz Combo
Jazz Guitar
Basic Musicianship
Publications:
Jazz Guitar, Vol. 1
Basic Musicianship 
Professional Affiliations:
ASCAP
Jazz Education Network
For the past 30yrs, Mr. Farrish has earned his living as a performing musician. Bill has performed throughout the United States and Canada in various groups ranging in size from solo to big band and also released six CD's for MCR Records under his own name. His music has been featured on several radio broadcasts in Europe, the Far East, and South America. Bill has worked with Shunzu Ohno, Dennis Wilson, Michael Jefry Stevens, Ralph Alessi, Bernard Purdie, Tiny Grimes, Charles Eubanks, David Garibaldi, Arthur Prysock, Ray Alexander, Jimmy Halperin, Cecil Bridgewater, Kiku Collins, Dave Ambrosio, Peter Rogine, Steve Kenyon, Tony Romano and many others. Off-Broadway productions of: The Man of LaMancha, Lil' Shop of Horrors, Hair, and Tapestry. Session work for gold and platinum recording engineer Remo Leomporra Jr, the bands StrangeColud, QCC, Kim Novak and others. 
   In 2014 Bill was featured on All About Jazz in an article entitled "Practice, Do You? Part 3-3" written by Dom Minasi featured many of the worlds top jazz musicians. Television credits include: Bea Moss Productions and "The Carl Bruno Show" TCI Cable, TV., featured artist in the independently released production "An Evening with Bill Farrish" by Raven Productions, QPTV., composer of the theme and incidental music for The Park, Eun Kyung Show, Radio Seoul, Flushing NY and many jingles. 
Farrish also teaches at Five Towns College.
---
Blake Fleming, Adjunct Lecturer
Blake.Fleming@oneonta.edu
Fine Arts, Room 117

Blake Fleming is a percussionist known for his involvement with several influential experimental bands. His drumming has been written about in such major publications as The New York Times, NPR, Spin, Rolling Stone, MOJO, Modern Drummer, DRUM!, Pitchfork, Stereogum and Alternative Press. He was included in SPIN.com's 100 Greatest Drummers of Alternative Music. He has performed on over 50 albums to date and has toured the U.S., Canada, Europe and the U.K. extensively. His performances have ranged from sold-out arena tours with the Mars Volta opening for the Red Hot Chili Peppers to performing solo with Olympic synchronized swimmers to performing on the BBC to creating soundtracks for video installations in museums worldwide. In early 2013 he released his debut solo record, Time's Up, an all drum and percussion odyssey that has been called "a truly pioneering record" and has been the subject of magazine articles, reviews, interviews, and radio play throughout six continents. His song, The Funky Komodenu, was used by Macy's for a commercial during New York City's Fall 2013 Fashion Week. Blake is currently teaching students worldwide via Skype, performing and doing studio sessions. He has been Adjunct Lecturer and Drum Instructor at SUNY Oneonta since 2008.
http://blakethedrummer.com/
https://blakefleming.bandcamp.com/
https://en.wikipedia.org/wiki/Blake_Fleming
---
Ana Laura González, Adjunct Lecturer
Dr. Ana Laura González serves as instructor of flute at SUNY Oneonta since 2016 and at Hartwick College since 2011. She is a native of Argentina and her repertoire spans from classical to contemporary music, with an emphasis on academic music from her homeland. Her dissertation "European Cosmopolitanism to Folkloricism" analyzed elements of nationalistic language in earlier Argentinean academic music to the pure expression of traditional elements in flute music by Amancio Alcorta, Alberto Williams, and Angel Lasala. She has also been published in the Flutist Quarterly.
Dr. González holds a D.M.A. from the University of Arizona, an M.M. from Ohio University, and a BM from the National Conservatory of Buenos Aires (IUNA). As an orchestral player, she has appeared with the Utica Symphony, Irving Symphony in Dallas, Texas, the Nueva Leon, Symphony Orchestra in Monterrey, Mexico, the Arizona Chamber Artists and the Arizona Repertory Theatre Orchestra in Tucson, and the Camerata Exaudi in Buenos Aires.
She has been a member of many chamber music ensembles, among them the Elision Quintet, the Shimmering Silver Flute Quartet, the Artemise Quartet, and the Seven Degrees Flute Quartet. Recent performances include the National Flute Association convention in New Orleans, Louisiana, the Mid-Atlantic flute festival in Washington DC, the Museum of Latin American Art in Buenos Aires, Delta State University in Mississippi, and the Conservatory of Junin in Argentina. She has also performed at many music festivals including the National Flute Association conventions of Nashville, San Diego, Albuquerque and Kansas City, The Opera in the Ozarks at Inspiration Point, Chamber Music in Sedona, Music on the Edge in Highland Heights, Kentucky, and Music from Japan Today in Baltimore, MD.
---
Evan Jagels, Adjunct Lecturer
Areas of expertise:
Electric Bass, Upright Bass, Jazz and Popular Music 
Education:
M.A., Music Performance, City University of New York, Queens College
Applied Music: Electric Bass
As a freelance musician, Evan has been hired to perform at the Plaza Hotel in New York City, Flushing Town Hall, Blue Note Dresden, the UniJazz Festival in the Czech Republic and the Oneonta Jazz Festival among many other venues, festivals, events and musical theater productions. He was the bassist for Antonio De Vivo's album "Vientos de Madera" (released 2012), which fuses traditional Venezuelan music and jazz.

An accomplished musician across genres, Evan is currently bassist for the Mopar Cams, a steadily working Rockabilly band, and the Hop City Hellcats, who was the house band at Taste of Country Festival with Willie Nelson, Trace Atkins, Lady Antebellum, Brad Paisley and Dierks Bentley. Hop City was also support for David Allen Coe and has performed and recorded with legendary guitarist Arlen Roth.

Evan has a passion for music education. He has taught jazz improvisation and coached ensembles at the New York Summer Music Festival and Flushing Town Hall's Jazz Connect Program.  He is also Artist in Residence at Hartwick College where he teaches Jazz Combo and private lessons on bass and in harmony and theory.  He has a private studio of students and seeks to help all students realize and accomplish their own musical goals.
Dr. Adam Kent, Assistant Professor
Adam.Kent@oneonta.edu
121 Fine Arts Center
(607) 436-3412
Pianist Adam Kent has performed in recital, as soloist with orchestra, and in chamber music throughout the United States, Italy, Spain, Switzerland, and Latin America. A winner of the American Pianists Association Fellowship and Simone Belsky Music Awards, Dr. Kent also received top prizes in the Thomas Richner, the Juilliard Concerto, and the Kosciuszko Foundation Chopin Competitions, and is a recipient of the Arthur Rubinstein Prize and the Harold Bauer Award. Dr. Kent made his New York recital debut at Weill Recital Hall in 1989, and has been featured on WQXR, WNYC, WFUV, WVOX and Sirius Radio stations. Chamber music has been an important part of Dr. Kent's concert life, most recently with the Damocles Trio, which has performed both in the United States and abroad. The group's recording of Joaquín Turina's complete piano trios and quartet with Emerson Quartet violist Lawrence Dutton was released by Claves Records in 2004, followed up by their recording of Heitor Villa-Lobos's complete piano trios and Oscar Lorenzo Fernândez's Trio brasileiro in 2009.
Spanish music has been a specialty of Dr. Kent's, whose advocacy has been acknowledged by the Spanish government on numerous occasions. In 2011, King Juan Carlos I of Spain honored the pianist by bestowing Spain's Orden al MÃrito Civil, and the Consulate General of Spain in NY underwrote Dr. Kent's course on the history of Spanish music at Brooklyn College. The Spanish Consulate has also sponsored numerous appearances by Dr. Kent at NY's Weill Recital Hall at Carnegie Hall, and the Spanish Ministry for Education and Culture awarded him a grant for Música por doquier/Hispanic Music Everywhere, a year-long celebration of Spanish and Latin-American in NYC with the Damocles Trio and Spanish composer and conductor Salvador Brotons. The Foundation for Iberian Music at the CUNY Graduate Center and the King Juan Carlos I of Spain Center at NYU have also sponsored a number of Dr. Kent's Hispanic-themed projects, including commissions of new works by Tania LeÃn, Salvador Brotons, Miguel-Ãngel Roig-Francol, and others.
Dr. Kent's critically acclaimed recording of the complete piano works of Ernesto Halffter is available on Bridge Records, and a recent performance of Book I of Albéniz's Iberia suite was praised in the Indianapolis Star as "Albénizian to the core...his suave legato touch wedded to a tone with an Old World patina about it." Excelsior of Mexico City enthused about a recent all-Spanish recital, "Adam Kent brought not only magnificent technical ability to the music, but managed to go beyond the printed page, delving into the essence of what the composer sought to express." Dr. Kent's expertise in this repertory has also extended to interviews and performances in several recent documentaries on Spanish composers Enrique Granados and Manuel de Falla. At present, a recording of Tania LeÃn's complete piano music is in the works as well as a documentary on Isaac Albéniz.
Summers find Dr. Kent serving as Director of Cultural Outreach at the Burgos International Music Festival in Spain and teaching and performing at the Summit Music Festival in N.Y. and at the Cursos de Verano of the FundaciÃn Princesa de Asturias in Oviedo. Recent performances include a concert of works by Ibizan composer Miguel-Angel Roig-Francoli at Carnegie Hall, a recital at N.Y.C.'s (le) poisson rouge broadcast on The Classical Network radio station, the world-premiere of a newly-written piano trio by Argentine composer Sebastian Zubieta's at N.Y.C.'s Look and Listen Festival, performances with the Westchester Chamber Symphony and the New Jersey Baroque Orchestras, concerts in Havana, Cuba and a recital of works by Tania LeÃn at the University of California at Riverside.
Dr. Kent received a D.M.A. from The Juilliard School, where he studied with Jerome Lowenthal and served as an adjunct professor. His dissertation, The Use of Catalan Folk Materials in the Works of Federico Mompou and Joaquín Nin-Culmell, was awarded the school's Richard F. French Prize, and his writings have appeared in Clavier, Music in Art and Cambridge Scholars, and Horizon journals and in a Spanish-language monograph on Xavier Montsalvatge published by the Spanish Society of Authors and Editors. He holds B.M. and M.M. degrees from the Manhattan School of Music, where he studied with Solomon Mikowsky. Assistant Professor of Music, SUNY Oneonta since 2016. Other current affiliations: Piano Faculty Manhattan School of Music Precollege Division; Music Director Community Unitarian Universalist Congregation in White Plains, NY. Past affiliations: Professor of Piano New Jersey City University and Brooklyn College.
---
Dr. Julie Licata, Associate Professor
Julie.Licata@oneonta.edu
140 Fine Arts Center
(607) 436-3441
Degrees
University of North Texas, D.M.A. in Performance (2009)
University of South Carolina, M.M. in Performance (2005)
Capital University, B.M. in Performance (2002)
Professional Affiliations
Percussive Arts Society, member (1998-present); PAS University Pedagogy Committee member (2014-present), PAS Diversity Committee member (2015-present), Percussive Notes new literature reviewer (2015-present)
College Music Society, member (2003-present)
Society of Ethnomusicology, member (2012-present)
Black Swamp Percussion Educator Network (2017-present)
American Federation of Musicians, Local 443 Secretary/Treasurer (2016-18), Executive Board Member (2014-16), member (2008-present)
Courses
Advanced Applied Music: Percussion/Drum set
Music Cultures of the World
Classical Percussion Ensemble
World Percussion Ensemble
Julie Licata is currently Associate Professor of Music at the SUNY Oneonta where she teaches percussion ensembles, percussion and drum set lessons and courses in world music. Over the last 15 years, Julie has focused on presenting solo and chamber percussion recitals across the US, commissioning and premiering works by rising and prominent composers from the US and beyond. Julie's performances range from acoustic improvisational soundscapes and works with interactive computer processing, to solo marimba, orchestra and theater pit orchestra, to West African drum and dance ensembles and Indonesian folk music. 
Her most recent project, including collaborative work with Andris Balins and Brett Masteller-Warren and commissions by Michael Gatonska and Matt Sargent, is her first full-length recording that includes music for solo marimba, solo multiple percussion with live interactive computer processing, and improvisations on xylophone with time lag accumulator and on gongs and timpani with analog feedback. This work will be presented in a performance tour beginning in Fall 2018. Other significant accomplishments include solo performances at the Society for Electro-Acoustic Music in the United States (SEAMUS), the International Computer Music Conference (ICMC), New Music Focus Week at SUNY Oneonta, New Genre Festival in Tulsa, Oklahoma, and the NOW Music Festival at Capital University.
Julie also regularly performs and teaches drumming and music cultures from Ghana and Indonesia, with over 10 years of experience recording, transcribing and performing traditional and contemporary Ewe drum and dance music from the Volta Region of Ghana, and various musical styles of music from Indonesia (primarily Balinese and Javanese, but also recently music of the Minangkabau in West Sumatra). In 2018 Julie will be developing a domestic cultural immersion program with Native American populations in New York State to add to her Music Cultures of the World seminar.
Julie is an active member of the Percussive Arts Society, serving as a new literature reviewer for Percussive Notes and a member of the PAS University Pedagogy Committee and Diversity Committee. Julie has recently become part of the Black Swamp Percussion Educator Network, and enthusiastically uses and endorses their products.
---
Mr. Robert Lipari, Adjunct Lecturer
Robert.Lipari@oneonta.edu 
202A Fine Arts Center
(607) 436-2833
Degrees: B.A in Film Scoring, Berklee College of Music (1995) 

In addition to his work as a percussion, Robert is schooled in guitar, composition, orchestration and arranging, He performs and records regularly with various ensembles and bands including The Swindlers and Eye Jazz Eye. He has written and recorded original scores for various student films and documentaries including "Winter '44," "Roses in December: The Son of Mohegan Island" and "The Birds." He is currently working on an instructional book entitled "The Timekeeping System" and a textbook entitled "Arranging for Drum set." Visit Professor Lipari's Personal Website.
---
Dr. Stephen Markuson,  Lecturer
Steve.Markuson@oneonta.edu
116 Fine Arts Center
(607) 436-3416
Steve is a recognized vocal technician, musical director, creating contemporary adaptations of opera and stage works for amateur and professional ensembles.
Professor of Music History, he has pioneered unique surveys in Classical and Popular Music, integrating classical opera and theater with popular culture, lessening their stigmas as "stuffy, erudite, and highbrow."
Steve's diversified stage experience is represented by performances with Florentine Opera, Tulsa Opera, Canadian Opera, Opera Orchestra of New York, Il Teatro Lirico D'Europa (Paris), and the Festival di Due Mondi in Spoleto, Italy. Oratorio and concert repertoire includes Bach, Haydn, Mozart, Verdi, Mahler, Britten, Stravinsky Paul McCartney and has premiered operas and recordings by contemporary composers Libby Larsen, Thea Musgrave, and Thomas Pasatieri.
"Dr." Markuson holds a DMA in Performance and Literature from the Eastman School of Music at the University of Rochester. His recent publication "Rock on the Roll, Serving up Popular Culture" (COGNELLA) has been described as "fresh, irreverent, and deeply respectful of various musical art forms" and highlights the social stigmas, foibles, and influences of popular culture on the music of the Baby Boomer Generation and their society.
---
Mr. Richard Mollin, Adjunct Lecturer
Degrees Earned:
A.A. in Liberal Arts from Nassau Community College (1986)
B.A. in Liberal Arts from University of Northern Iowa (1997) 
Courses taught: R&B Band, Jazz Improvisation, Electric Bass, Jazz Band and String Bass Studio, Electric Bass Studio 
International bandleader, performing and recording artist RC Mollin has been a part of the music industry since 1980. He has been a leader of modern musical groups including show bands, Rock, Jazz, R&B, Blues, Funk, and Free Improvisation ensembles. Sideman and Bandleader on Norwegian Cruise lines, Costa lines, Holland America, and Carnival lines, Rich worked on stage with hundreds of headline acts. As Bandleader for Michael Carney Music in Manhattan, Rich led a Jazz trio 6 nights a week for 9 years with many of New York's finest pianists and drummers. His trio performed for dignitaries, heads of state, and jazz fans in venues throughout the east coast. He currently heads one of the largest bass studios in the SUNY system teaching String Bass and Electric Bass. He also began the jazz improvisation studies class and performs regularly in the area now in a variety of genres with The Catskill Symphony Orchestra, Orpheus Theatre, Mask and Hammer Productions and innumerable jazz settings and recording as house Bassist with Sonart recording studios in Woodstock, NY. As well as other projects.
---
Dr. Janet Nepkie, Distinguished Service Professor
Janet.Nepkie@oneonta.edu
145 Fine Arts Center
(607) 436-3425
She is active in the development of Distance Learning initiatives and policies and has taught online and hybrid classes to an international audience. She developed and taught a course on virtual promotion and event production in the virtual world, Second Life.com. She has taught an online course for the SUNY Learning Network entitled Copyright for Higher Education. 

She has presented several conferences to national audiences on Teaching and Technology: Copyright for Higher Education. She enrolls in Music and Entertainment Industry seminars on a regular basis with the Practising Law Institute and has completed a seminar at Cornell University entitled "Computer Law and Policy." 

Dr. Nepkie started SUNY Oneonta's Music Industry program and is its principal designer. She is a SUNY Distinguished Service Professor and Coordinator of the extensive Music Industry Internship Program. She has been nationally profiled as one of the leading Music Industry Educators in ROLLING STONE magazine and was interviewed for Pollstar Magazine.  Dr. Nepkie developed and taught the first Honors course for the Music Department and she served on the college-wide Honors Committee. She has served as Chair of the University Faculty Senate Undergraduate Academic Programs and Policies Committee, Chair of the Senate Ethics and Institutional Integrity Committee, Chair of the Senate Programs and Awards Committee and Chair of the Senate Ad Hoc Committee on Grading Authority. She is past-President of the Music and Entertainment Industry Educators Association, an international organization of music educators and business executives. She chaired the University Faculty Senate committee that authored the Senate Guide for Planning, Implementing and Assessing Undergraduate Internships and Co-ops.

She is the SUNY Oneonta Teaching, Learning, and Technology Fellow for Copyright Inquiry and Implementation. She is the Chair of the SUNY Faculty Advisory Council on Teaching & Technology and she chaired the FACT2 Task Group on Intellectual Property. She is a member of the Copyright Society of the USA and has served on the Board of Trustees of that organization. She has written articles for the music industry trade press and daily newspapers and presented numerous conferences on intellectual property and computer law and policy as they relate to academia. She is principal 'cellist with the Glimmerglass Opera Company, the Catskill Symphony Orchestra and she also works with numerous symphonies, chamber ensembles, and in recording studios where she has performed on recordings of albums, movie soundtracks and jingles.
---
Dr. Timothy Newton, Associate Professor 
Tim.Newton@oneonta.edu
148 Fine Arts Center
(607) 436-2216
Courses Taught at SUNY Oneonta:
Music 100 Music for Listeners
Music 139 Basic Musicianship
Music 249 Music Theory I
Music 250 Music Theory II
Music 251 Stylistic Analysis of Music
Music 270Z Advanced Applied Music: Voice and Piano
Music 280A World Chorus/Concert Choir
Music 280E VOCI Chamber Singers
Music 307 Western Music to 1750, Part I
Music 308 Western Music to 1750, Part II
Music 309 Western Music from 1750 to present, Part I
Music 310 Western Music from 1750 to present, Part II
Music 371 Conducting
Music 395 TAs in Music History, Music Fundamentals, Concert Choir, Music for Listeners
Music 399 Independent Study in Music Research
Theater 190/290 Theater Practicum, Music Director, and vocal coach/accompanist
Education:
B.M. with honors (piano performance), Ithaca College
M.M. (conducting, opera and music theater), Ithaca College
D.M.A. (choral conducting and literature), University of Illinois
Eastman School of Music Summer Session
Oberlin Baroque Performance Institute
Conductor's Institute, Hartt School of Music
Saranac Lake Conductors' Institute, Chorus America
Conducting and Music Apprentice, Pittsburgh Opera
Awards:
Nicholas Temperley Dissertation Award in Musicology, University of Illinois School of Music
Julius Herford Dissertation Prize, American Choral Directors' Association
Mellon Postdoctoral Fellowship
Professional experience:
Philharmonia Chorus, London (2004 to present): Bass-baritone, Deputy Conductor, occasional rehearsal pianist. Member of London Symphony Chorus, and deputy singer with BBC Symphony Chorus, Chelsea Opera Group, and other London-based ensembles. Numerous performances in the UK, and throughout Europe.
Editor, The American Choral Review, Chorus America
Editorial Board, Choral Research Monograph Series, American Choral Directors' Association
Founding Associate Editor, The Choral Scholar, National Collegiate Choral Organization
Previous staff and faculty positions:
Ithaca College, Huntington College, Indiana-Purdue University at Fort Wayne, Moody Bible Institute, Dartmouth College, American School in England (TASIS), and Grinnell College
Biography:
Dr. Timothy Newton is a conductor, vocal coach, choral singer, and music historian. His interests lie in vocal and choral music, and dramatic music for large performing forces. His SUNY Oneonta Chamber Singers were the first department ensemble to be invited to perform at a national convention in 2009 at Yale University (NCCO). He has conducted musical productions, opera productions, choral orchestral works, and large festival choruses. Dr. Newton has published on Mozart's unfinished Mass in C Minor and unlocked secrets in Samuel Capricornus' Theatrum musicum and Theatri musici, both posthumously published collections (1669, 1670). He has actively performed and conducted new music, including works by James MacMillan, Shawn Kirchner, Tasia Cheng-Chia Wu, and others. He has prepared choruses for Paul McCreesh, Andrea Bocelli, and Stefan Bevier, and has conducted choruses on tour and at Festivals throughout the continental United States, UK, Romania and Bulgaria, and Japan. From 2007-2015, he served on the faculty of the New York Summer Music Festival where he regularly conducted 200 emerging young musicians.
He maintains a close relationship with London's Philharmonia Chorus, with whom he participates in international tours, and concerts in all of London's major venues under celebrated international conductors. Notably, he sang a memorial concert for Hector Berlioz at St. Paul's Cathedral with the Philharmonia Orchestra and Chorus and London Philharmonic Choir conducted by John Nelson at St. Paul's Cathedral broadcast on Medici TV and recorded by Warner Classics. He has sung Beethoven's Missa Solemnis for the opening week of Hamburg's Elbphilharmonie with the Hamburg Symphony conducted by the late Sir Jeffrey Tate, and Mahler's Resurrection Symphony with the Swedish Radio Orchestra and Chorus and Phiharmonia Chorus conducted by Daniel Harding at the BBC Proms.
During his time at the College, Dr. Newton has promoted diversity and international understanding through performances of choral music across the globe. He has promoted international travel among his students, and has created performance opportunities for them, regardless of their major. He is eager to see his students gain understanding of cultures beyond the United States, and actively seeks to work with the students in SUNY Oneonta's international community.
Dr. Newton's students have won several scholarships and awards during his time at SUNY, including the coveted SUNY Chancellor's Award. His students now sing in opera houses, in early music ensembles, conduct choruses and orchestras, and compose new music. Several of his students have received travel and research awards in music at SUNY Oneonta.
---
Mr. Mark Pawkett, Adjunct Lecturer
Mark.Pawkett@oneonta.edu 
204 Fine Arts Center
(607) 436-3440
Courses Taught:
Fundamentals of Guitar, Private Guitar Studio, Rock Combo and the Frank Zappa Ensemble

Degrees Earned: 
B.S. in Music Ed., Hartwick College (1998) 
 
---
Dr. Joseph Michael Pignato, Professor
J.Pignato@oneonta.edu
122 Fine Arts Center
(607) 436-3463
Joseph Michael Pignato is a composer, improviser, and music education scholar with extensive graduate, undergraduate, secondary, and distance teaching experience. He holds the position of Professor in the Department of Music at SUNY Oneonta, where he teaches music industry courses, beat production, and directs ensembles that perform experimental music and improvised rock.
Professor Pignato has received numerous awards for excellence in scholarship, creative activity, teaching, and advising. Notable recognitions include the Susan Sutton Smith Award for Academic Excellence, recognition as an international "Thought Leader" in the field of music (SUNY Oneonta President's Report), and the State University of New York Chancellor's Award for Excellence in Scholarship and Creative Activities. The Chancellor's Award is the highest academic award bestowed on teaching faculty in the SUNY system. Additionally, Pignato has been recognized with the Student Association award for Faculty Advisor of the Year; was twice recognized as Outstanding Faculty by the SUNY Oneonta Inter-Greek Council; and has been awarded multiple grants for travel, professional development, research, and creative works.
Pignato leads Bright Dog Red, an improvising collective recognized for its "innovative and psychedelic mesh of jazz, hip-hop and electronica" (Alt Weekly). Bright Dog Red, described as "Mahavishnu Orchestra meets Digable Planets" (Paul Shulman) and "Electric Ahmad" (Don Lucoff), records for Ropeadope Records, the influential Philadelphia based label.
Working under the moniker u.joe, Pignato has recorded drum tracks for DJs, producers, MCs, and remix artists, including internationally renowned DJ M A N I K. Writer Gareth Dylan Smith, a London-based writer, aptly described Pignato's drumming, "Swings like Bonham hugging Questlove."
Pignato's work as a composer has been noted for its "intriguing" conceptual characteristics (Haaretz News Service) and "haunting" qualities (Charger Bulletin). His compositions have been premiered, performed, or exhibited as part of installations in North America, Europe, the Mid East, and beyond.
As a scholar, Pignato has presented research on five continents, publishing on composition, improvisation, music teaching and learning, music technology, and drumming. Publications appear in peer reviewed journals, edited volumes, anthologies, and practitioner journals. He is a principal investigator for and co-author of "The Music Learning Profiles Project: Let's Take This Outside," published by Routledge in 2017.
Recognized by Tape Op Magazine as a "musician, educator, and music business visionary," Pignato regularly consults organizations in the areas of music, music technology, and music education.  He has held management positions at leading music companies, including N2K Incorporated, BMG Classics, RCA Victor, ECM Records, CMP Records, and Latin Percussion.
Professor Pignato holds degrees from Boston University (D.M.A.), where he was a Tanglewood Scholar, New York University (M.A.), where he studied composition with Dinu Ghezzo, and the University of Massachusetts (B.A.), where he studied composition with Yusef Lateef. In addition, Pignato has studied drum set with noted pedagogue Sal La Rocca and drum icon Max Roach. He endorses Taye Drums, T-Cymbals Handmade Turkish Cymbals, Regal Tip Drumsticks, and Dynaton Drumheads.
Additional details are available at http://joepignato.com and http://brightdogred.com
---
Mr. Tim Ploss, Adjunct Lecturer
Tim.Ploss@oneonta.edu
B255 Milne Library
(607) 436-2053
Degrees Earned:
B.S. in Sound Recording Technology - SUNY Fredonia (1986)

In addition to his teaching at Oneonta, Tim is a Helpdesk Support Technician and Instructional Design Technician. He has served similar job responsibilities at SUNY Cortland and Momentum Media. He was the chief engineer at Sweetfish Recording Studios in Argyle, NY and has performed in several bands as a bassist, guitarist, cellist and vocalist. He also plays bass in the Oneonta Chamber Orchestra.
---
Mr. Robert Roman, Associate Professor, Music Department Chair
Robert.Roman@oneonta.edu 
115A Fine Arts Center
(607) 436-2662
Associate Professor, Chair
Year hired: 2005
Tenure date:2013
Degrees:M.M, Kansas State University, 1997
Professional Affiliations:
NASM, NYSSMA
Courses: 
Survey of Music Theory 1, Survey of Music Theory 2, Concert Producing, Jazz Octet, Piano Lab.
About:
Robert Roman joined the SUNY Oneonta faculty in 2005. He is a pianist, educator and has worked extensively in arts management. Prior to joining the faculty at Oneonta, he held a position as Director of Education at San Jose Jazz, where he produced the San Jose Jazz Festival. He serves as a faculty member for the New York Summer Music Festival (NYSMF) and is an active performer in the area of jazz piano. 
Professor of Music and Music Industry, joined the SUNY Oneonta faculty in 2005. He current teaches Music Theory, Jazz Performance, and Concert Promotion. Prior to joining the faculty at Oneonta, he held a position as Director of Education at San Jose Jazz, where he produced the San Jose Jazz Festival. He serves as a faculty member for the New York Summer Music Festival (NYSMF) and is an active performer in the area of jazz piano.
---
Salvatore Salvaggio, Adjunct Lecturer
Salvatore.Salvaggio@oneonta.edu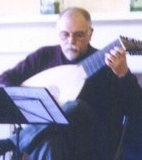 Mr. Salvaggio has performed recitals for concert associations as a soloist, accompanist and continuo player for over 40 years. He is also the recipient of numerous performance grants for projects in the field of early music. He has played with early music consorts, chamber ensembles and as a member of the Flagstaff Symphony and Glimmerglass Opera Orchestras as well as for numerous off-Broadway musical productions. His endeavors have included recordings for the New York State Historical Association/Farmer's Museum, public and local radio broadcasts and recitals at the Boston Early Music Festival. In April of 2002, Mr. Salvaggio recorded an hour long program of Renaissance lute music for NPR station WSKG. He has performed for the Long Island Classical Guitar Society,the Connecticut Classical Guitar Society, the Philadelphia Guitar Society, The Classical Guitar Society of Upstate New York,The New Jersey Guitar and Mandolin Society, The Listening Room at Dreamcatcher Guitars, Roswell, Georgia, Cafe Lena in Saratoga, New York and the Saratoga Arts Center. He is one of the founding members of the Classical Guitar Society of Upstate New York. He has also served as the Director of Music and Fine Arts at the Cooperstown Central School District since 1989. Prior to that he directed a HS Classical Guitar program in Arizona for 11 years, taught classical guitar for Yavapai College and was the coordinator of the Classical Guitar program at the Hartwick College Summer Institute.

M. Mus. Cum Laude Northern Arizona University
B.F.A C.W. Post College Music Ed. + Performance
Nassau Comm. College A.A.S. Music Performance
---
Anthony T. Scafide, Associate Professor
Anthony.Scafide@oneonta.edu
118 Fine Arts Center
(607) 436-3471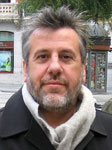 MBA - University at Albany (2012)
BM Music Composition - University of the Arts (1991)
Advisor: Singer Songwriter, Publishing
and Production Club

In fall of 2007, Mr. Scafide began teaching as a lecturer in SUNY Oneonta's Music Industry program. As of 2008, he has been a tenure track assistant professor teaching core classes in music industry studies as well as music ensembles. SUNY Oneonta's Inter-Greek Council has twice recognized Mr. Scafide as "Outstanding Faculty" member. Additionally, Mr. Scafide has received several honors from SUNY Oneonta recognizing his creative and academic contributions to the college and faculty. Mr. Scafide teaches core music industry courses which include, Music and the Marketplace, History of Record Labels in Pop Culture and the Rock and Pop Ensemble, Financial Management for Not for Profit Organizations.

Previous to joining the faculty at SUNY Oneonta Mr. Scafide was the founding Principal/Partner for Generation Media (1998-2008), a publicity, radio promotion and management company dedicated to serving classical, jazz, and indie artists. Generation Media also promoted and created live events promotions and productions for NYC clubs, festivals, national competitions and modern opera. A brief listing of clients for Generation Media includes, KOCH Classics, BBC LEGENDS, SONY Classics, MODE Records, Chesky Records, Angelok 1 Records, Mutable Music, Center for Contemporary Opera, Robert Craft Foundation, the World Piano Competition, and the HORDE Festival. Other companies that Mr. Scafide has worked for include E-One Entertainment (KOCH International), Philips Media N.V. / Polygram, and New World Records. Mr. Scafide continues his work with the Robert Craft Foundation for licensing the sound recordings, writings and archival images of the late conductor, writer and 20th century luminary Robert Craft.

As a composer and performer, he has written numerous works of chamber music, theater songs, jazz ensemble; flute harp and viola, saxophone quartet, mixed ensemble, solo piano works, piano trios, among others. Mr. Scafide's music is published by True Legacy LLC. Mr. Scafide began composing at the age of 18. He began theory and harmony studies with Vincent Persichetti and Stanley Wolfe at the Juilliard School (1986-89) and later with Andrew Rudin (1989-91). Mr. Scafide has been the recipient of the Long Island Composers Alliance Award, the ASCAP Leonard Bernstein Award, NYC Composers Forum New Music New Composition Recipient, among others. His compositions have been performed in Chicago, New York City, Philadelphia, Poland, Scotland, France, and Germany.
---
Robin Seletsky, Adjunct Lecturer
Robin.Seletsky@oneonta.edu
115 Fine Arts Center
(607) 436-3415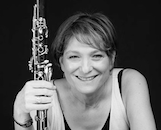 Courses taught: Woodwind Ensemble, Clarinet Studio, Music for Listeners 
Clarinetist Robin Seletsky is a multi-faceted performer with interests in the classical music world as well as folk and avant garde styles. After graduating from New England Conservatory she attended the Juilliard School and for many years was Principal Clarinetist with the Binghamton Philharmonic and the Glimmerglass Opera Festival. In 2008 she was cited by the New York Times for her work with Glimmerglass: "Robin Seletsky, the principal clarinetist, blew a jazzy solo onstage during "Too Darn Hot"...and offered stylish solos from the pit."
Robin is equally at home with the klezmer style. She grew up listening to her father, the renowned clarinetist/composer Harold Seletsky (the "The Prez
 of Klez" ), and has since found her own voice in this Eastern European folk style. She has performed around the country and as far away as India both as a klezmer soloist and as a member of her ensemble, Big Galute. Robin has given master classes on both classical and klezmer clarinet styles at colleges and universities including Skidmore, Sonoma State, Hartwick and SUNY Binghamton, and her recordings and original compositions have been featured on NPR programs. Additionally, several of her works served as the inspiration for choreography by the St. Louis Ballet and the Vassar Dance Repertory Company.
In addition to her work as a performer and teacher of clarinet, Robin is an adjunct instructor at SUNY Oneonta where she teaches Music Appreciation, studio clarinet, and conducts the Woodwind Ensemble. She is also a member of the teaching staff at Hartwick College. Professional affiliations include memberships in the International Clarinet Society and the Guild of Temple Musicians.
Robin can be found on the web at:
www.robinseletsky.com - personal website where Robin blogs regularly and gives online lessons
YouTube channel which features Robin's new series of Tutorials "Learning to Play Klezmer"
Degrees Earned:
Bachelors in Clarinet Performance - New England Conservatory
Masters in Music History from Binghamton University
---
---
Nancy Tarr, Adjunct Lecturer
Nancy.Tarr@oneonta.edu
142 Fine Arts Center
(607) 436-3385
Degrees Earned:
B.A. cum laude, Hartwick College, Music (2014)
B.A. SUNY Oneonta, Theatre (1987)
Nancy Tarr is an adjunct lecturer in the Music Industry department and the Executive Director of Well Dunn (a music nonprofit that connects college students with internships in the music and entertainment industry). During Nancy's career, she has lived in Los Angeles, New York, NY and Washington, D.C. Her current home is Cooperstown, NY.  She worked on over 50 films in the music department at Paramount Pictures and was the Music Coordinator on the movie "8 Mile."  She also worked at  RCA and Artist Records before becoming the Manager of Artist Relations and Government Affairs with the Recording Industry Association of America (RIAA).  Nancy set out on her own and has been working as an Artist Relations consultant, Event Manager, Artist Manager with Tarr Music Co.  Nancy is also a singer/songwriter, has performed in off broadway shows and was recently seen in the Glimmerglass Festival's production of The Music Man.  Nancy's band Dead Girls and Other Stories were featured performers at both the Lilith Fair and the H.O.R.D.E. Festival.  
---
Ms. Colby Thomas, Lecturer
Colby.Thomas@oneonta.edu
147 Fine Arts Center
(607) 436-2298
Courses taught: Voice, American Musical Theatre 
Ms. Thomas is originally from Huntington, New York and has been an actress and singer in the US and in Europe for more than seventeen years. She joined the SUNY Oneonta Music Department in 2004, directing, and teaching voice, History of the American Musical, and a vocal performance workshop, which includes coaching repertoire from opera to the contemporary musical. She received a Masters in Vocal Performance from Syracuse University and a BA in Music, and minor in Speech, Communications, and Theatre from SUNY Oneonta. Her professional training also includes: The Roger Hendricks Simon Studio for Actors, Directors and Playwrights, the Riverside Shakespeare Company, Bob Sills Improvisation Workshop, and Nico Costell's Master Class Series.

Professional credits include a nine-year stint as 'Christine Daae' in Andrew Lloyd Webber's PHANTOM OF THE OPERA at the Neue Flora Theater in Hamburg, Germany. She appeared on tour throughout Europe, including Paris, Nice, , Gothenburg, Munich, and Basil, as Laurey in Rodgers and Hammerstein's OKLAHOMA! Off-Broadway, regional, and national tour credits include, Beatriz in Offenbach's CHRISTOPHER COLUMBUS, musical director, Jonathan Tunick; Maria in WEST SIDE STORY; Luisa in THE FANTASTIKS; Josephine in HMS PINAFORE; Mabel in THE PIRATES OF PENZANCE, starring Sir John Reed, Anne in A LITTLE NIGHT MUSIC, and Princess Tuptim in THE KING AND I, directed by Jamie Hammerstein, son of Oscar Hammerstein II.

Ms. Thomas continues to perform in the New York area, as her teaching schedule allows. She appeared in the title role in the premiere of the new opera, MOLLY OF THE MOHAWKS; for which she was nominated for a Native American Music Award. She also performed at the Baseball Hall of Fame, singing the role of Lili in COOPERSTOWN, a Jazz Opera by composer Sasha Matson. Ms. Thomas has worked with the Chenango River Theater in Greene, NY, appearing as Felicia in I HATE HAMLET and Mrs. Van Dann in THE DIARY OF ANNE FRANK.

Her concert appearances as the Soprano Soloist include, Carl Orff's CARMINA BURANA and the Poulenc STABAT MATER with the Catskill Choral Society; the Poulenc GLORIA, and Samuel Barber's KNOXVILLE, SUMMER OF 1915 with the Catskill Symphony; most recently, in Handel's Messiah with The Voices of Cooperstown; and sung the role of Lola in CAVALLERIA RUSTICANA with the Schenectady Symphony at the Proctor Theater, and at the Stanley Theater, with the Utica Symphony.
---
Ms. Kristina Ward Turechek, Adjunct Lecturer
Kristina.Turechek@oneonta.edu 
142 Fine Arts Center
(607) 436-3385
Courses taught: Piano Class 170P, Piano Studio 270P
Education
Mannes College of Music, NYC: B.S. Major in Composition with Peter Pindar Stearns; Theory, counterpoint, analysis, keyboard harmony and theory pedagogy with Carl Schachter; 20th c. compositional techniques with William Sydeman; Ear training with Marie Powers.
New School of Music, Philadelphia, PA: Piano studies with Gisa Adler (pupil of Emil von Sauer).
Metropolitan Music School, NYC: Jazz piano with Anne Dodge.
Teaching
Piano faculties:
SUNY Oneonta since 1982; Stecher and Horowitz School of Music, Cedarhurst NY, 1968-70.
Piano and Theory faculties:
Bronx House Music School, Bronx, NY, 1972, 1973; Metropolitan Music School, (West Side Community Music School), NYC, 1972-76, (also served as Registrar, 1974, and was on board of directors there 1973-75).
Private piano teaching since 1962.
Professional Affiliations have included:
National Guild of Piano Teachers (NGPT); National Federation of Music Clubs (NFMC); Music Teachers National Association (MTNA); International Alliance for Women in Music (IAWM).
Served as President of Midstate Music Teachers Association of New York, (MMTA), 1988-1989.
Awards for Composition from NGPT (1995) and NFMC (1990).
Professional activities
Recent creative work: Improvising, Sketching, a musical diary: https://www.youtube.com/playlist?list=PLWoEeAPxjyhpb9QELsyEwSDz1TQoAOBOA
Wrote instructional book Piano Primer: for Adults Beginning or Returning to the Piano, (2005).
Compositions for piano and for small chamber groups performed locally, including SUNY Oneonta, Unitarian Universalist Society, Oneonta, West Kortright Centre and Norwich, NY.
Performances as accompanist locally, including SUNY Oneonta, Hartwick College, Fenimore House, Cooperstown.
Music Director, Unitarian Universalist Society, Oneonta, NY, 1986-87.
Solo piano performances in faculty concerts of the MMTA.
Judge for NYSSMA and NGPT auditions and for Southern Tier Music Teachers' Assoc. (STMTA) music competition.
Participated in piano choir in a spatial performance of Henry Brant's Millennium II, presented by the Catskill Conservatory at SUNY Oneonta.
Accompanist and rehearsal pianist in NYC, including 13th Street Theater Productions; Columbia Teachers College, (Menotti); country/rock singer club dates.
Extra-Musical Activities
I have been deeply involved with the maintenance, research and promotion of my father's estate of paintings. This effort has included major retrospective exhibitions held at the Yager Museum of Hartwick College (2004-05), at the C.S. Fisher Federal Building & United States Courthouse, Trenton, NJ (2007), and at the James A. Michener Art Museum, Doylestown, PA (2009-10), which was accompanied by the 92-page catalogue Charles W. Ward: Paintings for People.
---
Charlie Vatalaro, Adjunct Lecturer
Born and raised in the Boston area, Charlie was a regular on the local club circuit by his mid teens. His first big break came as a member of the Greater Boston Youth Jazz Ensemble led by John LaPorta. A stint in the 18th U.S. Army Band followed where he was a featured soloist on clarinet and saxophone, as well as staff arranger. After the Army, Charlie received a B.A. degree in jazz history from UMASS Amherst, and an M.A degree in jazz techniques from Goddard College.  He has held faculty positions at the College of St. Rose, Schenectady County Community College, the University at Albany and is an Artist-in-Residence at Hartwick College. Over the years he has been a sideman or opening act for such musical heavyweights as Cannonball Adderley, Roland Kirk, Aretha Franklin, Patty La Belle, B.B. King, Tom Jones, Paul Anka, Sonny and Cher, Debbie Reynolds, Peggy Lee, The Lettermen, The Vogues and Steve Lawrence and Edie Gorme, to name a few. A respected woodwind artist, clinician, arranger, record producer and educator, Charlie is the former Director of Recording and Broadcast Services at UAlbany, Albany, NY. He was also the musical director and featured soloist with the late, great, blues legend, Ernie Williams.  Presently, Charlie is Saxophone Arist-in-Residence at Hartwick College and SUNY Oneonta, both in Oneonta, NY. Charlie is also a featured soloist with The Oldies Show, an eight piece show band from upstate NY.  
---
Gavin Vitale, Instructional Support Technician/Adjunct Lecturer
Gavin.Vitale@oneonta.edu
205 Fine Arts Center
(607) 436-3476
Year Hired: 2014
Degrees Held:
BS Electrical Engineering – Polytechnic Institute of NYU (2010)
MS Electrical Engineering – Polytechnic Institute of NYU (2013)
Courses Taught: Studio Assistant I, Studio Assistant II, Fundamentals of Vacuum Tube Amplifiers, Intro to Musical Electronics
My interests generally revolve around analog electronics.
---
Mr. Jeremy Wall, Associate Professor
Jeremy.Wall@oneonta.edu
120 Fine Arts Center
(607) 436-3457
Year Hired: 2002 
Tenure: 2009 

Degrees Earned:
M.M. in Studio Composition - Purchase College (2001)
B.F.A. in Music Composition - California Institute of the Arts (1974)
Courses taught: Contemporary Issues in the Music Industry, Contemporary Songwriting, Music Theory II, Funk Band, Jazz Improvisation, Pop and Jazz Piano Styles and Advanced Songwriting
Jeremy Wall is best known as founding member, pianist, composer and producer of the landmark jazz-fusion group Spyro Gyra. He has recorded extensively as producer, keyboardist, composer and arranger in all genres of music and has released over 70 of his own compositions. Served as an Adjunct Professor at Ramapo College and Purchase College. Has been nominated for several Grammy's as a producer, pianist and composer. His composition "Shakedown" was nominated for Grammy award for "Best Pop Instrumental." He was the featured soloist at the Shenandoah Bach Festival in 2004.