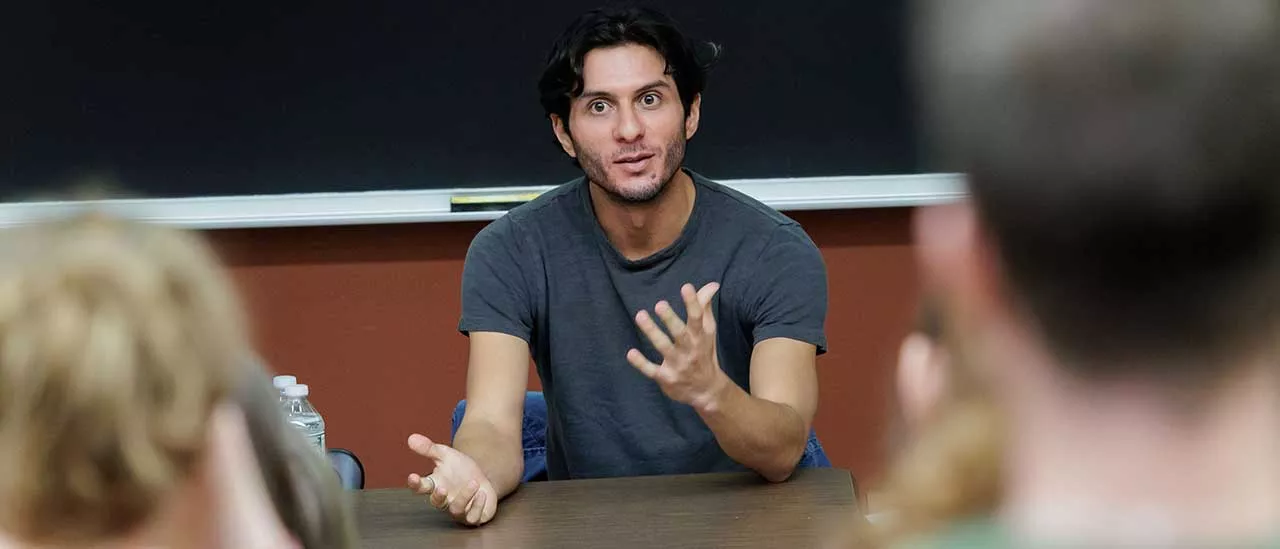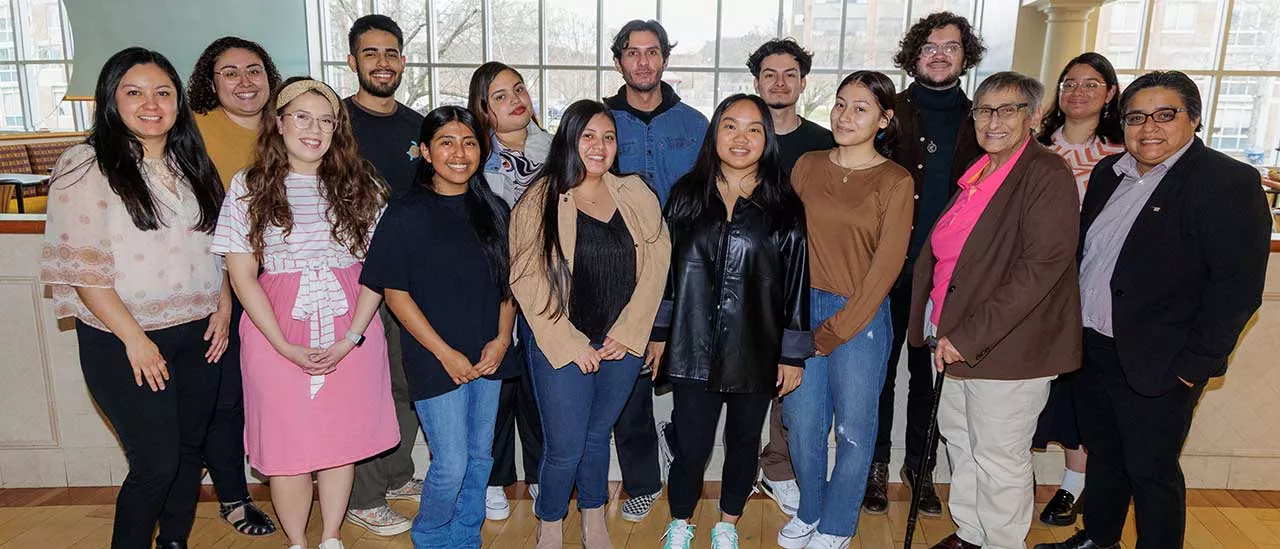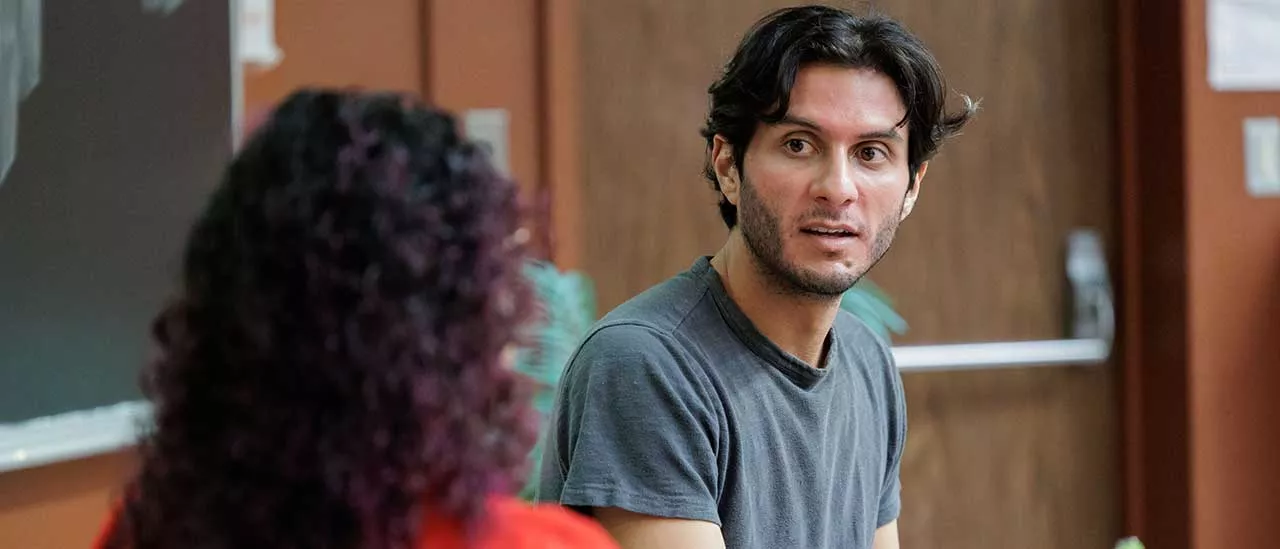 This week, Eduardo Chavez – director, activist, podcast host and grandson of American labor leader and civil rights activist Cesar Chavez – visited SUNY Oneonta for a series of special events and activities that included an evening screening of his documentary, "Hailing Cesar."
More than 75 campus community members and guests attended the April 6 screening, which was followed by a Q&A session moderated by President Alberto Cardelle. Presented by the university's Office of Equity and Inclusion, Center for Racial Justice and Inclusive Excellence (CRJIE), and Africana and Latinx Studies Department, the screening was the culmination of a three-day "Cesar Chavez Mini Film Festival." Films in the series told the story of Cesar Chavez, who dedicated his life to improving the working and living conditions of farm workers in America through organizing and negotiating contracts with their employers.
"Voices Del Campo"
Eduardo Chavez spent the day Thursday engaged with students, faculty and staff. He sat down for lunch and dinner at Mills Dining Hall alongside Oneonta students who are part of the university's College Assistance Migrant Program, which supports college students from migrant and seasonal farm working families. Just last week, Chavez celebrated National Farmworker Awareness Week with a clothing drive and "Voices Del Campo" student panel discussion.
"Looking down the table at these students, I know each of their stories, whether they worked in the fields themselves or their parents did," SUNY Oneonta Director of Access and Opportunity Programs Pathy Leiva said during the lunch. "I know they're going to connect with him on a deep level and that this will be a very meaningful experience for them."
Mu Lah Hser, a senior in the CAMP program who is majoring in Childhood Education, got to sit next to Chavez during lunch. She attended the documentary screening that evening, as well. "It was great to listen to him speak about using filmmaking as a form of activism to reach different audiences," Hser said. "Hearing him talk about struggling with his identity was relatable. His film was touching and inspiring."
"Just Ordinary People"
During daytime workshops and discussions on identity, activism and documentary filmmaking, Chavez answered student questions and emphasized that anyone can be an activist, encouraging students to use their voice, even when it feels intimidating.
"Inspirational historical figures like my grandfather, Martin Luther King Jr. and Gandhi were just ordinary people like you and I – just human beings with an unwavering passion for a certain cause," Chavez said. "And we can have the same impact in our own ways, using our own vehicles, whether that's documentary film or another avenue."
Jared Economou, a senior majoring in Media Studies and Philosophy, spent time with Chavez Thursday, attended the workshops and showed him around campus. "Our university gets a lot of cool guests, and this has been really fun," Economou said. "I'm interested in going into documentary filmmaking, so to talk with a successful young person in the field is very inspiring."
The visit was a success, according to organizer Maya Aponte-Whaley, associate director of the university's Center for Racial Justice and Inclusive Excellence. "It was an incredible honor to host Eduardo Chavez at SUNY Oneonta," Aponte-Whaley said. "His documentary covers universal themes to which audiences of all backgrounds and ages can relate, and I'm pleased with the important discussions his visit has facilitated and will continue to encourage within our campus community and beyond."