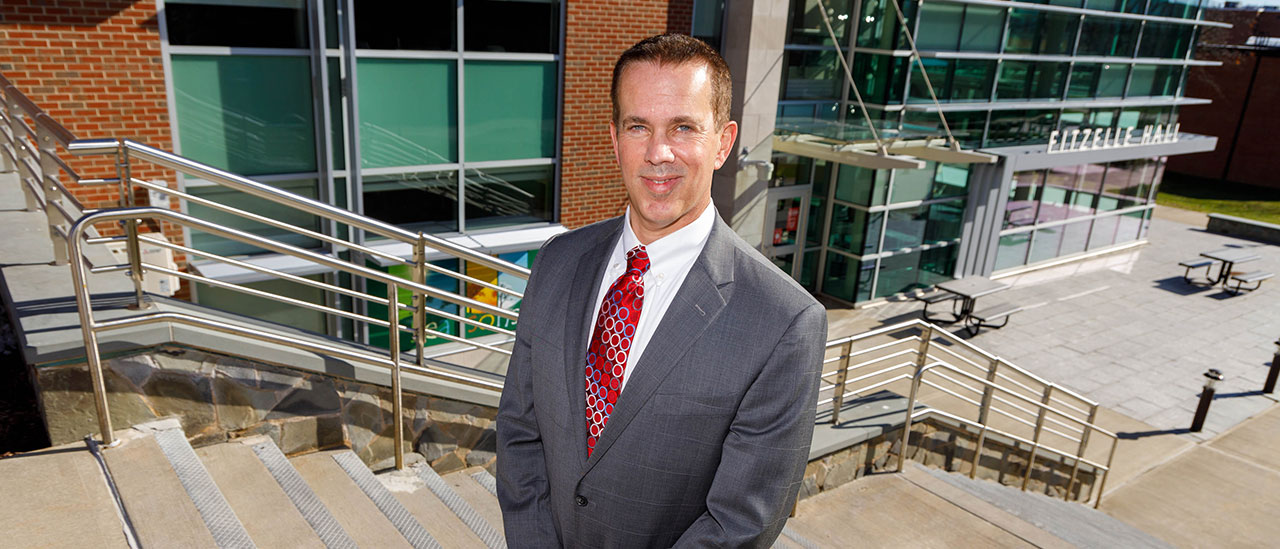 Dennis Craig
Acting President Dennis Craig came to Oneonta from SUNY Purchase College, where he most recently served as interim president.
Prior to that, Craig served as Purchase's vice president for Student Affairs and Enrollment Management. In that role, he oversaw all nonacademic student engagement, managing the whole student lifecycle from initial inquiry to commencement.
Craig joined Purchase in 2006 as the vice president for admissions and associate provost for enrollment, a newly created position. In 2011, his duties expanded to include supervision of a college-wide integrated marketing effort. The resulting plan precipitated two major projects—implementation of a comprehensive wayfinding system and the complete overhaul of the college's website. Another result was the expansion of the former Office of Publications into the Office of Communications and Creative Services, which was placed under Craig's purview.
Following the creation in 2014 of a new dean of student success position, the Advising Center, EOP/MAP, and the Career Development Center began reporting to Craig to better align their efforts with the Office of Admissions. An organizational restructuring in 2017 saw the merging of three major offices: Student Affairs, Admissions and Enrollment Services, making it possible for Craig to oversee all nonacademic student engagement.
In 2018, upon the announcement that longtime Purchase College President Thomas J. Schwarz planned on stepping down, Craig was appointed Officer in Charge by then-SUNY Chancellor Kristina M. Johnson. As Officer in Charge, Craig assumed all responsibilities of the college president. He then served as interim president until Purchase's new president, Milagros (Milly) Peña, took office in fall 2020.
Craig brought a range of experience to Purchase in admissions, student affairs and executive management. Prior to his arrival at Purchase, he served as university director of admissions at Montclair State University for five years, where he implemented an enrollment marketing and recruitment plan that resulted in a 27 percent increase in applications. He helped establish Montclair's reputation as the second largest and fastest growing university in New Jersey.
Craig also served as director of admissions at the Culinary Institute of America, where he directed all aspects of pre-enrollment programs and events for prospective students, and managed a staff of 31 who were responsible for national recruitment, enrollment marketing, new student orientation, telemarketing and database management.
At Pace University's World Trade Institute, he was senior director of administration and operations. He managed the nonacademic functions that comprised Pace's continuing education division, the advising center for the Evening School of World Trade, and the Institute's Conference Center, including its seminar enrollment, registration, and marketing.
At NYU's College of Dentistry, he was the associate dean of enrollment services in the Office of Student Affairs and Academic Support Services. In addition to admissions and foreign credential evaluation, his responsibilities included oversight and development of specialty orientation programs. He was also director of admissions and financial aid at Fairleigh Dickinson University.
Craig holds a BS in business and economics from SUNY Plattsburgh and an MA in history from Fairleigh Dickinson University. He attended Harvard University's Graduate School of Education, where he earned a certificate from the Institute for Management and Leadership in Higher Education.