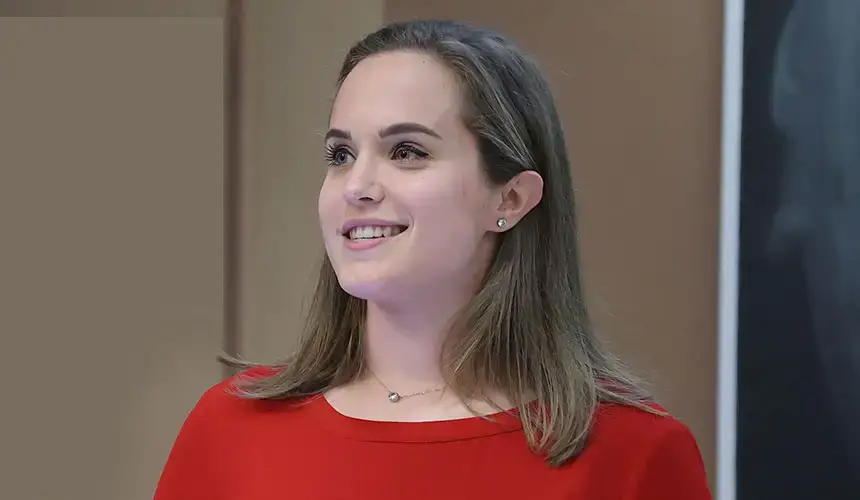 Hometown
South Setauket, NY
Professional Title
Doctor of Physical Therapy
There are two main things Dr. Ali Szymanski, SUNY Oneonta Class of 2018, wants prospective college students to know: First, you don't have to spend a fortune to become a healthcare professional and, second, you shouldn't be afraid to change your plan and even transfer to a different college that's a better fit for you. It just might be the best decision you've ever made. 
With a lifelong goal of becoming a physical therapist, a young, determined Szymanski applied and was accepted into a 4+3 doctor of physical therapy (DPT) program at a private college outside of New York. But she quickly realized she would not be able to afford the program. 
After doing some research, Szymanski realized she could attend a four-year in-state institution to obtain her bachelor's degree before continuing on to a three-year DPT program. She attended the nearby Suffolk County Community College on Long Island for one semester and, soon after, found herself at Oneonta, where she began to chase after her dreams.
 
Why SUNY Oneonta?
While I knew that I would be attending my community college for one semester, I began doing research on what SUNY schools had exceptional biology programs to allow me to complete my PT school prerequisites and also offered small class sizes. I found that Oneonta had one of the top biology programs in the state, small class sizes, AND a beautiful campus in the mountains, which I absolutely loved. The moment I stepped on campus, I felt like I was "home." I applied to Oneonta as soon as I arrived back home, and the rest is history!

Most Rewarding Part of Your Job?
I am rewarded every day when patients tell me that they feel that they can participate in activities that they had not been able to participate in due to pain or dysfunction. I enjoy helping others, and when they make it known to me that the work we are doing in physical therapy sessions is helping them, it makes me feel good to know that I have a role in changing someone's life.
A Day in the Life
I recently graduated from my doctoral program for physical therapy at Stony Brook and passed the boards, so I am adjusting to life without studying all of the time! I work in an outpatient office now, and I treat anywhere from eight to 12 patients in an eight-hour work day, most of whom are post-operative for joint replacement or ligament reconstruction surgeries. I do see a handful of patients who are seeking physical therapy services for sports-related injuries or age-related changes within the body.
What Did You Like About Your Major?
Biology is so broad. It is so much more than cells and molecules. It's all around us in the form of nature, relationships and medicine! My Human Biology concentration allowed me to take anthropology courses, which really opened my eyes to other cultures and practices of the world. This made me appreciate the diversity that is present in our day-to-day lives. … Had I been enrolled as a biology student on another campus, I'm not sure I would have had the same experiences that I did in my small classroom settings at Oneonta.
My goal is to provide a safe space where elderly adults are provided with physical therapy, occupational therapy, speech therapy, and skilled nursing while their primary caregivers are at work or school during the day. I would love to be able to spend my days exercising with individuals who enjoy exercising or those who will benefit from a 30-minute exercise session to improve functional strength while also providing opportunities for other disciplines to provide care as needed. Adult day programs can be expensive – it is my goal to help families find affordable care for their loved ones so they may have ease of mind while performing their daily duties.
Alumna Ali Szymanski recently came to campus to speak with current students about her career path and what it's like being a physical therapist.