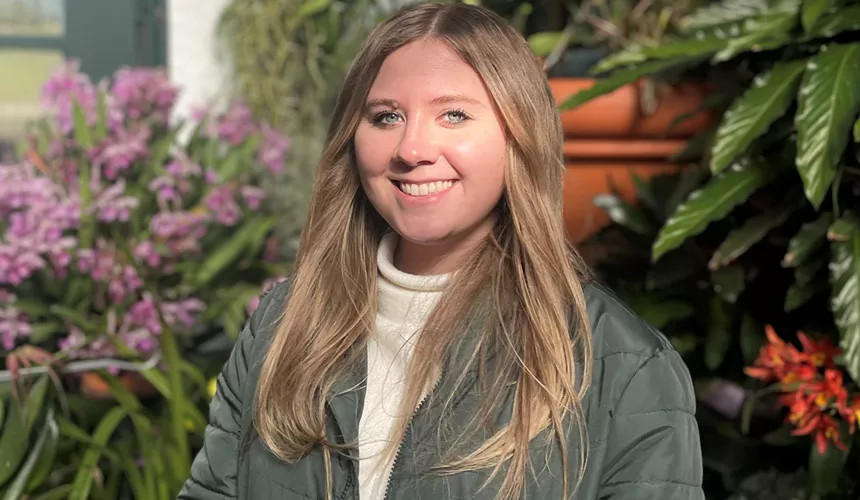 Professional Title
Registered Dietitian
About My Work
I am a Registered Dietitian employed at a hospital with a long-term care facility, A.O. Fox Hospital and Nursing Home in Oneonta, N.Y. I provide nutrition care in the form of medical nutrition therapy to both patients and residents on a daily basis. In the nursing home, I work directly with residents and the interdisciplinary team to ensure health is maintained with a resident-centered focus. In the hospital, I work to assess the nutritional status of all patients and implement nutrition interventions to improve their health.
Best experiences in the program?
My best experiences in the program involved the rotation sites, the connections and a few key projects. I loved how this program allowed for students to find their own preceptors in a preferred location. This allowed me to continue living at home while completing internship hours and master's courses. The connections I was able to make with preceptors, professors and even other students were unforgettable! I know they will assist me throughout my career as Registered Dietitian. Some of the connections I made even helped me to secure a full-time job directly following the completion of the program.
The projects I completed throughout the program were rewarding and challenging. I was able to create a PowerPoint lecture focused on an MNT topic of my choosing. This was a challenging project, but allowed for great exploration of a topic of interest. My professor was able to share my PowerPoint with SUNY Upstate Medical University and plans to use it in a dietetics undergraduate course. This was such a rewarding experience to take part in and to have professors go above and beyond for each student. As part of the program, I was able to design a low-sodium education presentation to teach to cardiac rehab participants. This was a great experience and allowed for an opportunity to provide education to those who are interested in making a change!
Why did you choose SUNY Oneonta?
I attended SUNY Oneonta as an undergraduate and had a great experience earning my bachelor's in dietetics. I knew the master's program would offer the same, if not better, learning experience, to prepare me for my goal of becoming a successful Registered Dietitian. All of the dietetics and foodservice professors did a great job sharing information about the M.S. program and on top of that, my professors went the extra mile to help with application requirements and any obstacles I faced.
What's the most rewarding aspect of your job?
The most rewarding aspect of my job is getting to make a difference in others' lives through exploring health and well-being in connection with diet and nutrition. I am able to make so many connections with many different individuals through discussions of food. It is extremely rewarding to be able to see first-hand the care, education or counseling that I provided help to make an impact on a person's overall health and well-being.