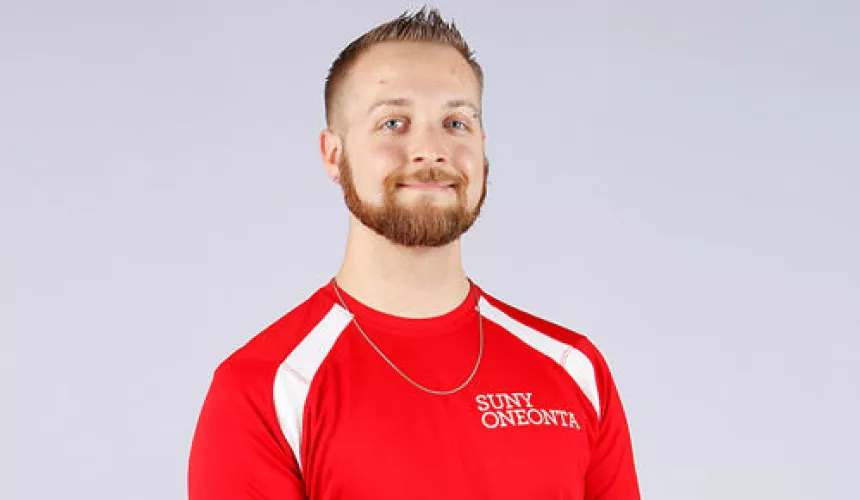 After Oneonta
Dakota graduated in December 2018. Within two months, he had landed as job as an assistant systems analyst at CHA Consulting Inc. in Albany. His work involves using ArcGIS to manipulate and interpret geospatial data.
Why SUNY Oneonta?
I chose SUNY Oneonta because I had suggestions from family and family friends who had gone here. My uncle went here and so did his wife, we have family friends that have gone here, and I had teachers in high school who went here. I just showed up and I was like, "Wow, this is beautiful." 
My Activities
Tour guide, teaching assistant
Best Experiences
Going to New Orleans as part of a Disaster Geographies field course with Dr. Wendy Lascell. During this course, we were housed in the Lower 9th ward, a low-income neighborhood still suffering from the damages of Hurricane Katrina. We got to listen to members of the community, research community restoration and look at social justice issues, help with wetland restoration, and experience the famous French Quarter.
About My Major
My experience with the Environmental Sustainability and Geography Department has been amazing. In my opinion, after having switched majors twice, this department is the best on campus. They are friendly, cohesive and enthusiastic.
What I'll Remember in 20 Years
I'll probably remember how being a tour guide for the college provided me the comfort level to speak publicly. And I think it gave me the confidence to kind of come out of my shell a little bit.
Plans, Goals, Dreams
Right now, I'm attempting to get into graduate school. I'm hoping to hear back from several, such as RPI, Clark University and Syracuse. I really want to see what I can get into, basically geography programs for informatics, get my master's degree and Ph.D. Maybe do some research and even branch out into politics.