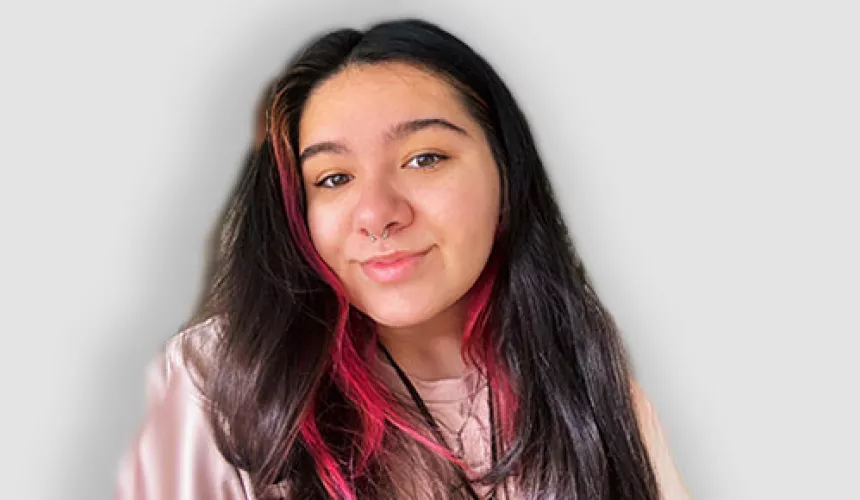 Professional Title
Poughkeepsie, NY
Year of Graduation
Class of 2024
Why SUNY Oneonta?
I actually transferred here from Duchess Community College. Oneonta was my top pick because it's pretty close to home and has a beautiful campus. My grandpa actually went here, too, and I would always hear him talk about it, so that also made me want to come here.
I was admitted to Oneonta to start in spring 2021, and I went to a community college in the fall to get some of my general education requirements so that I would be ahead when I transferred to Oneonta. The thing about community college was I wasn't a fan of was being home. I wanted to experience what it was like to be on campus and living in a dorm. I couldn't really get that experience because my community college was very close to home, so I was commuting.
My Activities
Dragon Guide for the Office of Student Success; Hall Government
Best Experiences
I would say my roommates. They were the first friends I made here. We go to all the campus events together and the events in our residence hall, and I've even helped organize some of them. We go to Chuck's Comedy Club in the fall every year together, and we also love playing games and going down to Main Street together. Living on campus has been great. I also have loved being a Dragon Guide, helping other new students and making them feel more comfortable.
Plans, Goals, Dreams
I love Instagram and making content, but I also love art, so I would love to be a social media manager for a brand or company and be a tattoo artist on the side. That would be my dream.
About My Major
I love that you are not stuck in just one major here. I am majoring in Media Studies and minoring in art because I've always loved art, ever since I was a kid. I actually just changed my major from Psychology to Media Studies because I realized it wasn't my thing, so I'm excited to start taking Media Studies classes.
The art classes I've taken have been great. I loved Drawing because, if I'm going to be a tattoo artist, I'm going to need to learn many different styles. The professors at Oneonta are all really nice. My favorite has been [English Professor] George Hovis. He's really nice and cares for his students.
About the Transfer Admissions Process
As far as transferring, it was very simple. My former advisor and the school took care of everything. They guided me towards which classes I needed to take and I just registered for them.
When I switched my major, all that I had to do was email the academic department and inform them that I wanted to change my major and they emailed me back the same week stating everything was up to date and all I had to do was contact my new advisor in order to set up a new schedule for the spring.