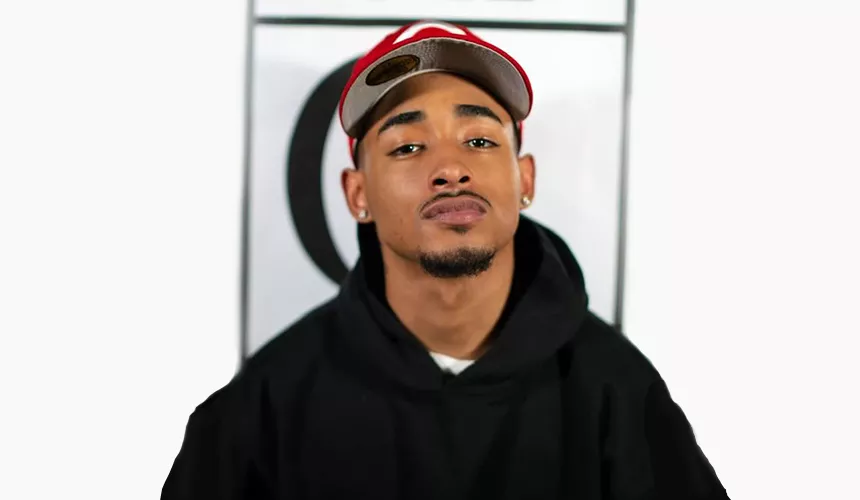 Location, cost and friendship brought longtime sports lover Gianni Johnson to SUNY Oneonta, where he started a side hustle cutting hair and quickly discovered that he could combine his entrepreneurial nature with his passion for athletics by majoring in Sport Management.
Why SUNY Oneonta?
My friend was coming here to play basketball, it was the lowest cost for me and also not too far from home. Once I got here, I knew it was the right choice.
My Activities
I'm very involved with the Black Student Union.
Best Experiences
I was one of 62 Sport and Exercise Sciences students who helped organize the community Special Olympics event in May 2023. The experience meant a lot to me. I went into the event hoping to make the athletes' day better but, instead, they made my day and also took away my stresses going into finals week. I'm so glad I participated.
I really love being a Sport Management major. It feels natural, probably because my classes are all things I'm very interested in. I love my professors and enjoy talking to them about topics I'm passionate about. It was definitely the right choice for me.
Favorite Classes
Misconceptions and Representation in Sports with Andrea Fallon-Korb, who is one of my favorite professors. I really appreciate her discussion-based teaching style. I also was greatly impacted by professor Howard Ashford. He was the first African American teacher I've ever had. I went to all of his events and got to hear him speak. He had a great influence on me.
Fun Fact
Living with basketball players, I started cutting hair on the side and, ever since then, it took off. It's helping me pay my tuition! I've learned a lot from it. I've also done haircuts at some campus events, such as CurlCon.
Plans, Goals, Dreams
Dream job would be a sports agent. I would like to be an agent and cut hair on the side, actually. I feel like the two things could go hand in hand very well. A lot of the skills are the same – you need to be able to talk to anyone and network.