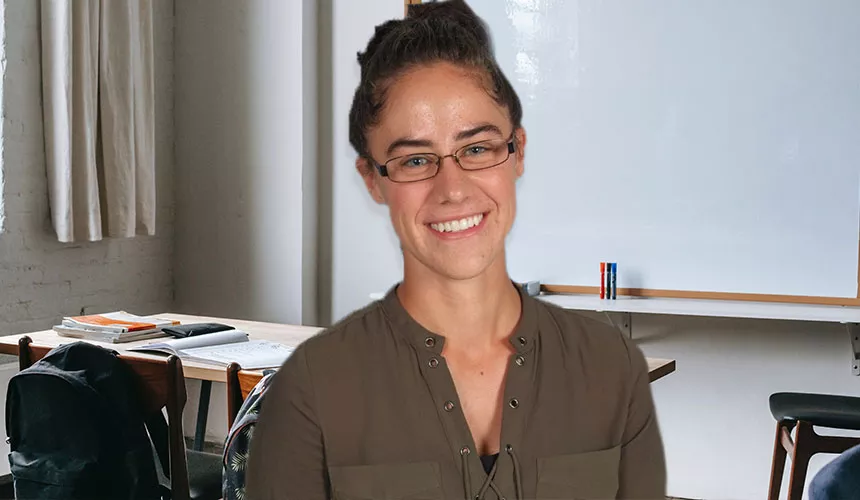 Professional Title
High School English Teacher
Best experiences in the program?
My undergraduate degree was in Adolescence Education: English. This had me working with students in Grades 7-12. The literacy program begins at the fifth-grade level and continues through Grade 12. I enjoyed being able to further develop and strengthen my knowledge in the upper-elementary grades. Gaining such experience only further helped me in understanding where students are at each level. I feel that information is invaluable as an educator.
Why did you choose SUNY Oneonta?
I had a wonderful experience completing my undergraduate degree at SUNY Oneonta. I knew that I would be able to receive a quality education in the graduate program as well. Additionally, I had the opportunity to work as a Graduate Assistant. So not only did I know that I would be continuing my education at a college that is known for its education programs, but they were also providing me with additional learning experiences that I may not have received somewhere else.
What's the most rewarding aspect of your job?
At Morris, I'm the ninth- and 10th-grade high school English teacher. Helping students gain an appreciation of literature and reading, and watching students engage, lead discussions and have amicable debates around texts are some of the most rewarding parts of my job.
In the classroom 
I try to be creative and make learning fun. At the beginning of a recent unit about the importance of details in writing – specifically in expository writing – I asked the students to write a "how-to" set of instructions for a simple task: making a peanut butter and jelly sandwich. The following day (shown in the pictures), I randomly selected pieces to read aloud and had the students volunteer to create a sandwich based solely on the directions. For example, one set of instructions read, "Open the peanut butter, scoop some out, and spread it on the bread." The student acting out the directions opted to use their hand to spread the peanut butter, as the directions didn't specify using a utensil. 
Throughout the entire lesson, students were engaged and laughing. After finishing the activity, we reflected as a class on the lesson and the key takeaways. Through this simple and fun activity, students learned the importance and value of explicit, detailed writing.