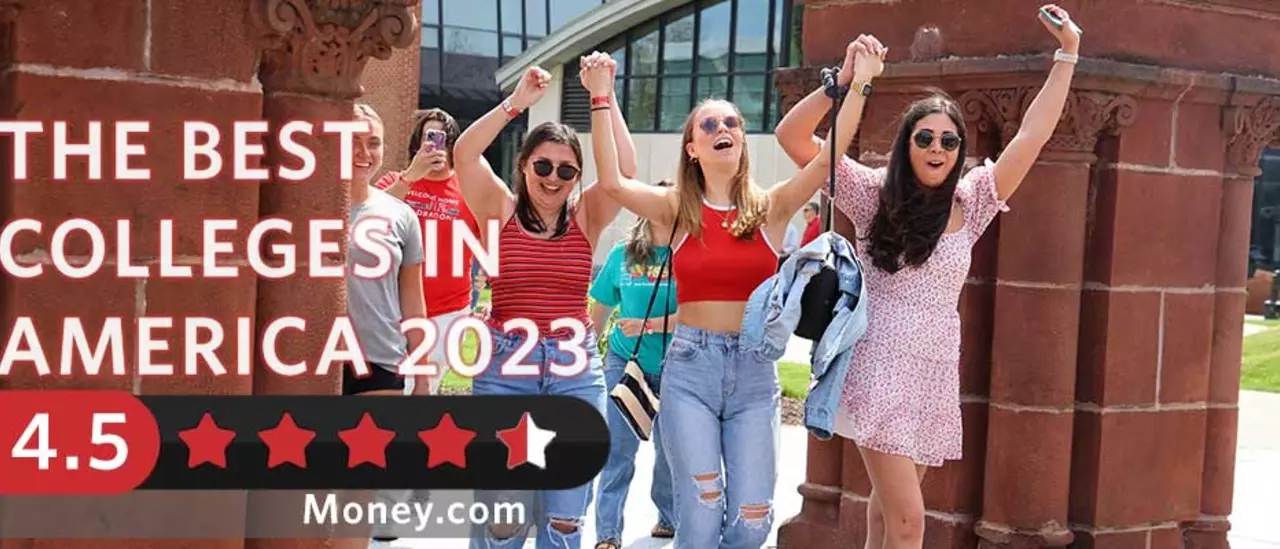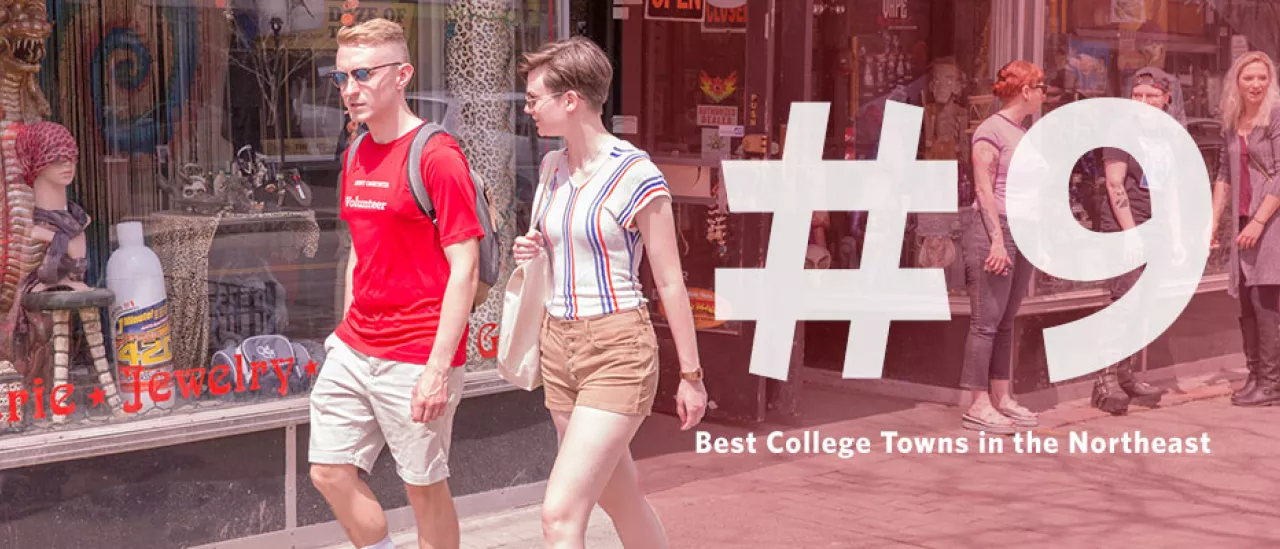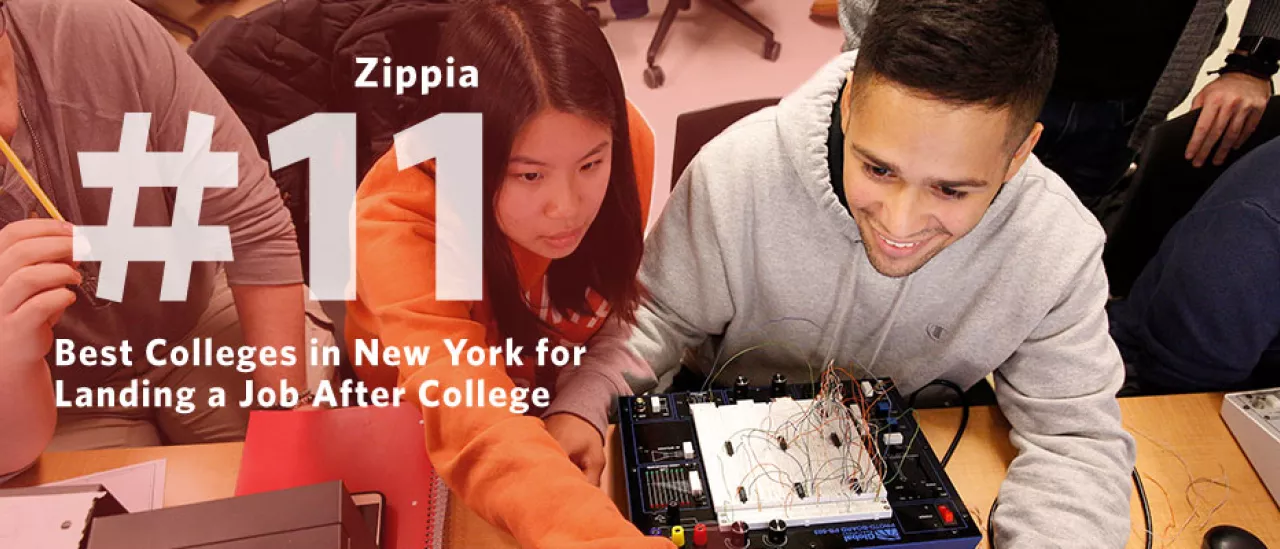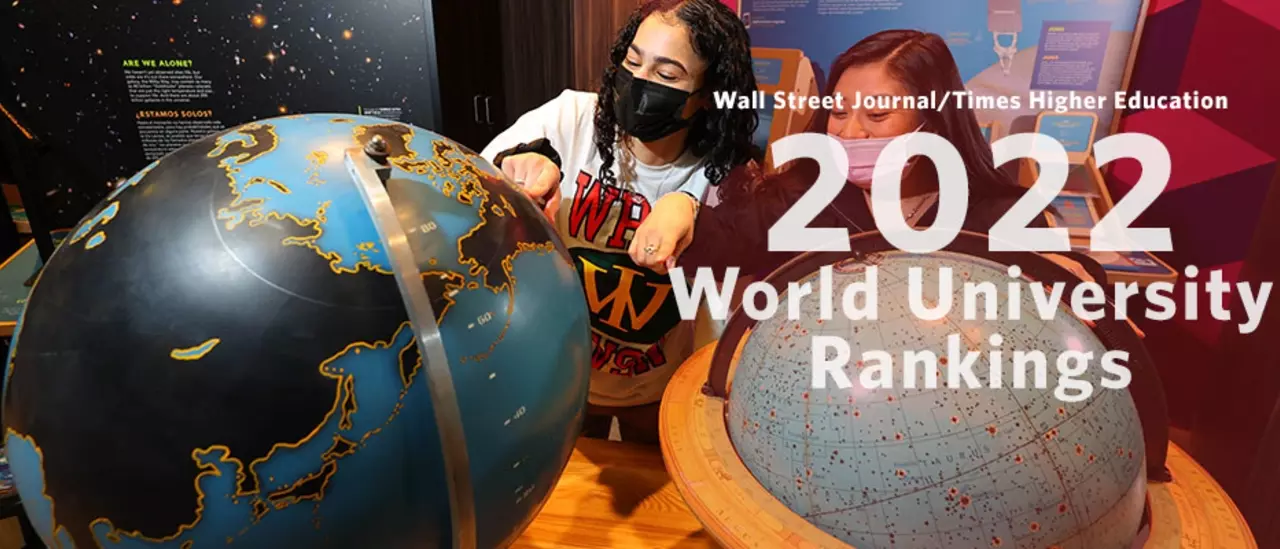 SUNY Oneonta consistently gains recognition for delivering excellence and value. The university sits at No.13 on the 2024 U.S. News and World Report list of the best public institutions in the region and is among a select group of schools to receive a 4.5-star rating on the Money.com "Best Colleges in America 2023" list.  
We're also No. 11 among the best colleges in New York for landing a job after college, according to a study published by Zippia, a career-planning, job-finding resource. The study looked at 129 public and nonprofit, four-year colleges in New York that offer at least a bachelor's degree and ranked the colleges based on the percentage of alumni who were employed 10 years after graduation. At Oneonta, that's 93.81 percent!
SUNY Oneonta has also been recognized as a 2023-2024 College of Distinction for excelling in the areas of student engagement, teaching, community and successful outcomes, as well as for its use of experiential learning to prepare students for future careers. 
Beyond campus, Oneonta is known for its safe, friendly, small-town atmosphere, beautiful setting and its genuine sense of community. In 2021, Microsoft News.com featured Oneonta as one of the "20 Most Picturesque Small Towns in America." In 2022, RentCafe.com ranked Oneonta as one of "Best College Towns in the Northeast." Among the 10 schools featured, Oneonta ranked second for quality of education, fifth for livability, seventh for affordability and ninth overall.
#8 Most Affordable Colleges & Universities
Best Master's in K-12 Education Degree Programs
Reviews
Here's a sampling of what college guides have to say about Oneonta:  
Lifelong friends
"SUNY Oneonta gave me the best 4 years of my life. I made lifelong friends, danced with my best friends on the Terpsichorean Dance Company, was given the opportunity to choreograph, took amazing classes that helped better me as a future educator, met the love of my life, and was given multiple independent study opportunities."
—Niche.com
Talented, accomplished professors
"Passionate students will find numerous chances to indulge their ambition and can major in virtually any traditional field, as well as unique subjects like Africana and Latino Studies, Human Ecology, Meteorology, and Gerontology. Despite being a public institution, graduate assistants don't teach any classes, which means students get to spend more time with the talented, accomplished professors who will inspire them toward greater learning."
—GreatValueColleges.net
Beautiful setting
"Oneonta manages to have an identity beyond just being a college town. The town puts a big emphasis on sustainability -- both environmental and economic -- and is in an absolutely beautiful setting in the Catskill Mountains. Amazing food, a progressive, sustainably minded populace, a yearly hot air balloon festival, and nearby access to some of the best ski mountains in the Catskills. Nuff said."
—Matador Network
Welcoming atmosphere
"I come from East Harlem, NY. Coming from a big city, you'd be nervous to be stuck in the mountains for 8 months, but sure enough, Oneonta became my home away from home. I've had a more than welcoming experience to Oneonta, from walking around town to shopping at Southside to engaging in campus-wide activities including my favorite which is Battle of the Red Dragons. I can't wait to return!"
—Niche.com
One of the nation's best education programs
"The SUNY Oneonta faculty is committed to providing undergraduate students with the best opportunities for research, theory and practice for instruction and assessment, as well as providing mentorship to teacher candidates who are ready to begin their careers as teachers in the elementary school environment."
—Teacher.org
Safe, friendly small-town atmosphere
"The beautiful campus, nestled in the foothills of the Catskills in Central New York, offers a peaceful and scenic setting for study as well as self-discovery. The city of Oneonta rests in the valley below the campus and offers beautiful views, changing foliage and boundless natural beauty. Halfway between Albany and Binghamton, Oneonta offers students a safe, friendly small-town atmosphere with a very sincere sense of community."
—BestColleges.com
Accreditations and Approvals
The Middle States Commission on Higher Education accredits SUNY Oneonta, overall.
AACSB International—the Association to Advance Collegiate Schools of Business—accredits SUNY Oneonta's business programs.
AAQEP—the Association for Advancing Quality in Educator Preparation— accredits our bachelor's, master's and advanced certificate programs in education.
ACEND—the Accreditation Council for Education in Nutrition and Dietetics—accredits our undergraduate Dietetics program.
ACS—the American Chemical Society—approves our Chemistry program.
NASM—the National Association of Schools of Music—accredits the programs offered by our Music Department.
NAST—the National Association of Schools of Theatre—accredits the programs offered by our Theatre Department.

NCFR—the National Council on Family Relations—approves our Human Development and Family Studies program.
Diversity
One of 80 schools chosen by INSIGHT Into Diversity magazine to receive the 2017 Higher Education Excellence in Diversity award, a national honor recognizing U.S. colleges and universities that demonstrate an outstanding commitment to diversity and inclusion. This is the second time SUNY Oneonta received this award.
Service
In 2011 and 2020, received the Carnegie Community Engagement Classification, an elective designation that indicates institutional commitment to community engagement.