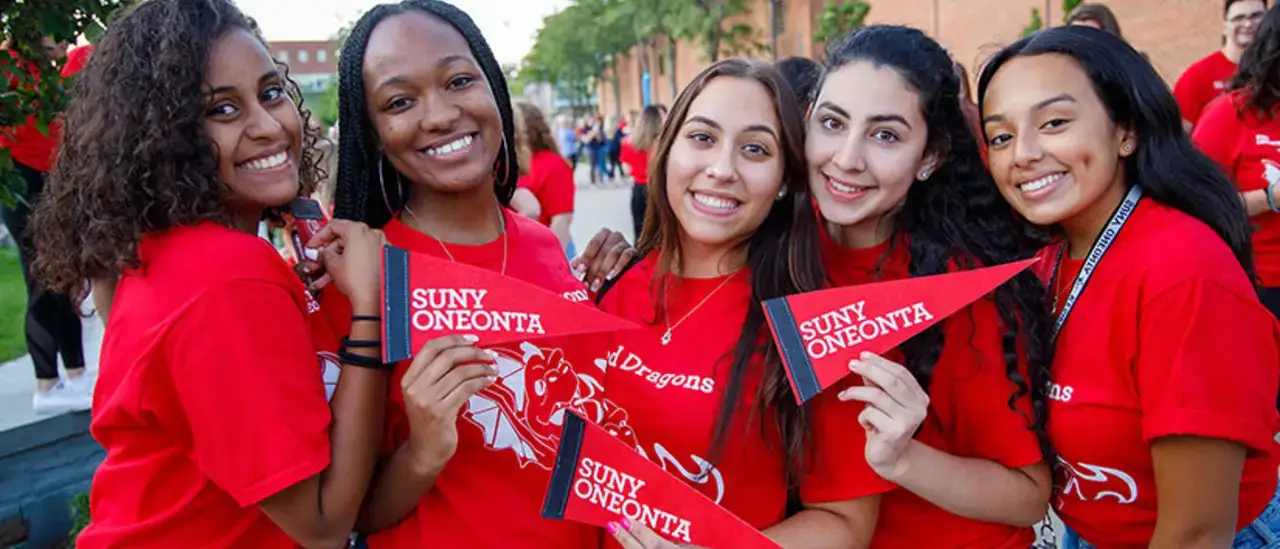 The Educational Opportunity Program (EOP) is designed to provide access for New York State residents who demonstrate academic potential, talent and desire to earn a college degree. EOP assists students who are both academically and financially disadvantaged and provides additional services needed to ensure success. 
Apply
Complete and submit either application and check "yes" when asked about applying for the EOP program. 
Information on Applying
Financial Eligibility
Eligibility is assessed beginning with family income guidelines established by New York State. The table below lists financial guidelines for EOP eligibility. Any subsequent changes to these guidelines will be posted here. To be determined economically disadvantaged, a student's household income must not exceed the amount shown for its size, or the student's circumstances must conform to one of the exceptions indicated. (Meeting financial eligibility does not guarantee admission)
EOP Economic Eligibility Guidelines 
Academic Year 2023-2024
Household Size
(including head of household)*
Total Annual Income in 2021 Calendar Year
1
$25,142
2
$33,874
3
$42,606
4
$51,338
5
$60,070
6
$68,802
7
$77,534
8
$86,266
*For families/households with more than 8 persons, add $8,732 for each additional person.
Income guidelines do not apply if you meet one of the following: 
The student's family is the recipient of Family Assistance or Safety Net payments through the New York State Office of Temporary and Disability Assistance or through a county Department of Social Services, or of Family Day Care payments through the New York State Office of Children and Family Assistance or a county Department of Social Services
The student lives with foster parents who do not provide support for college and the student's natural parents provide no such support
The student is a ward of the state or county