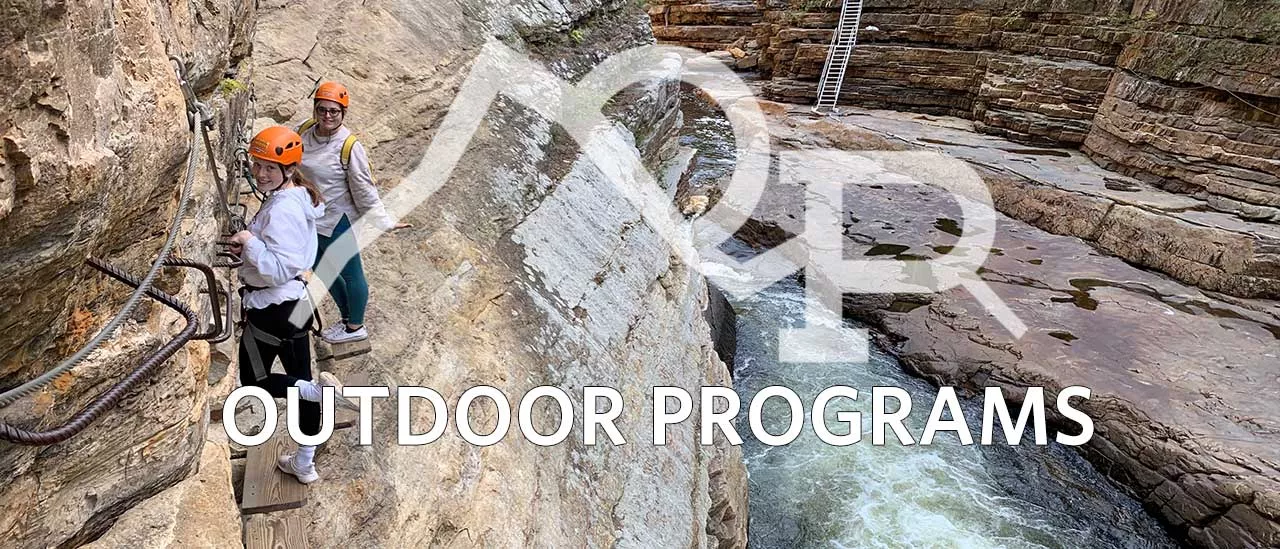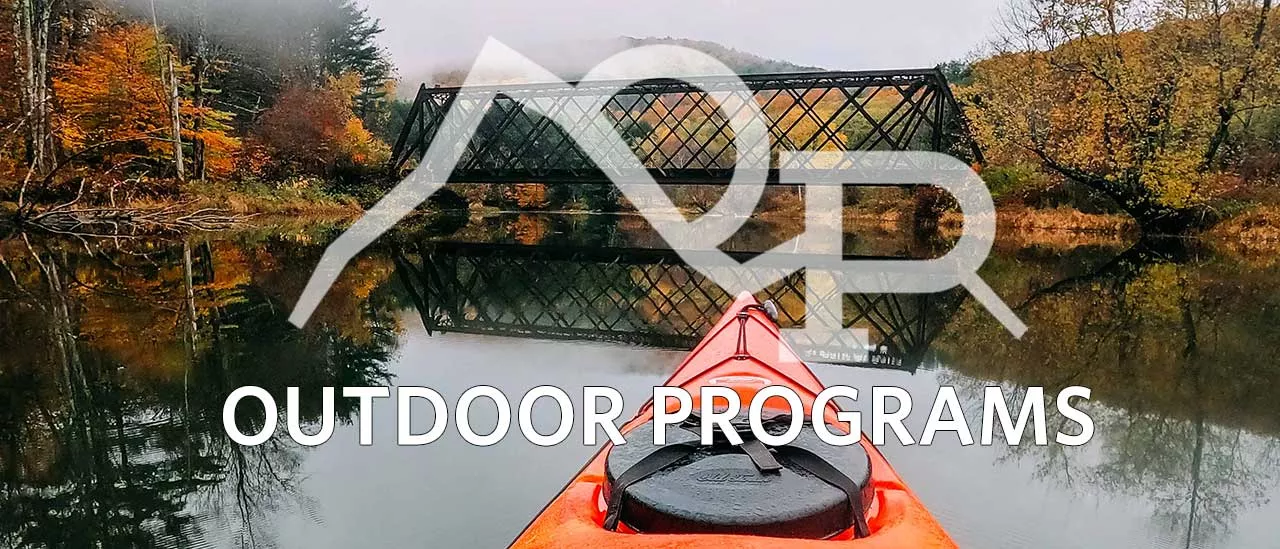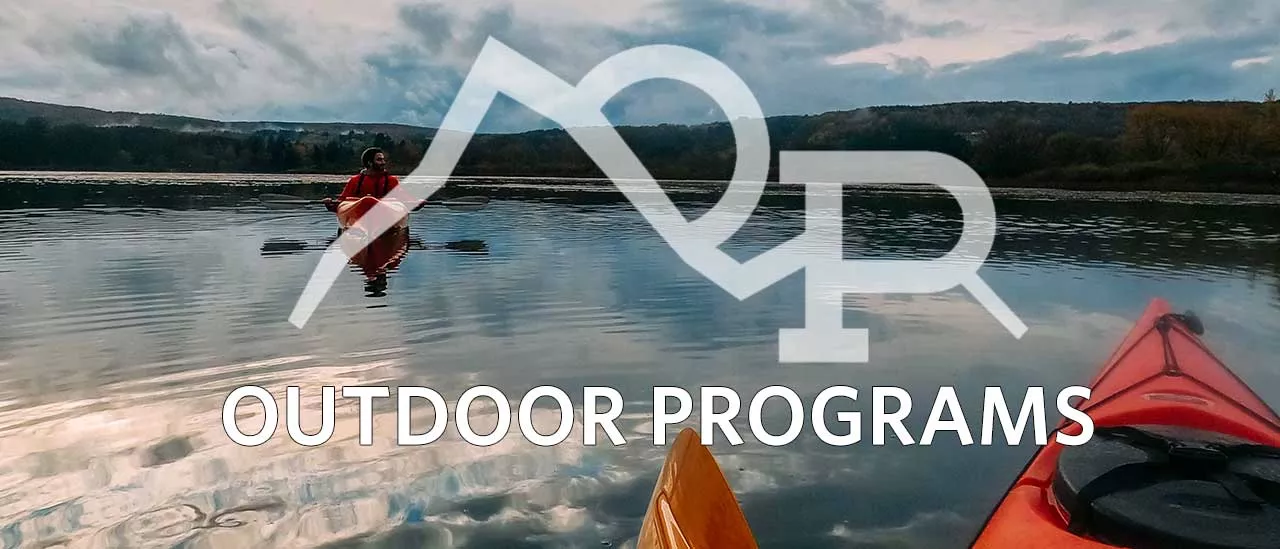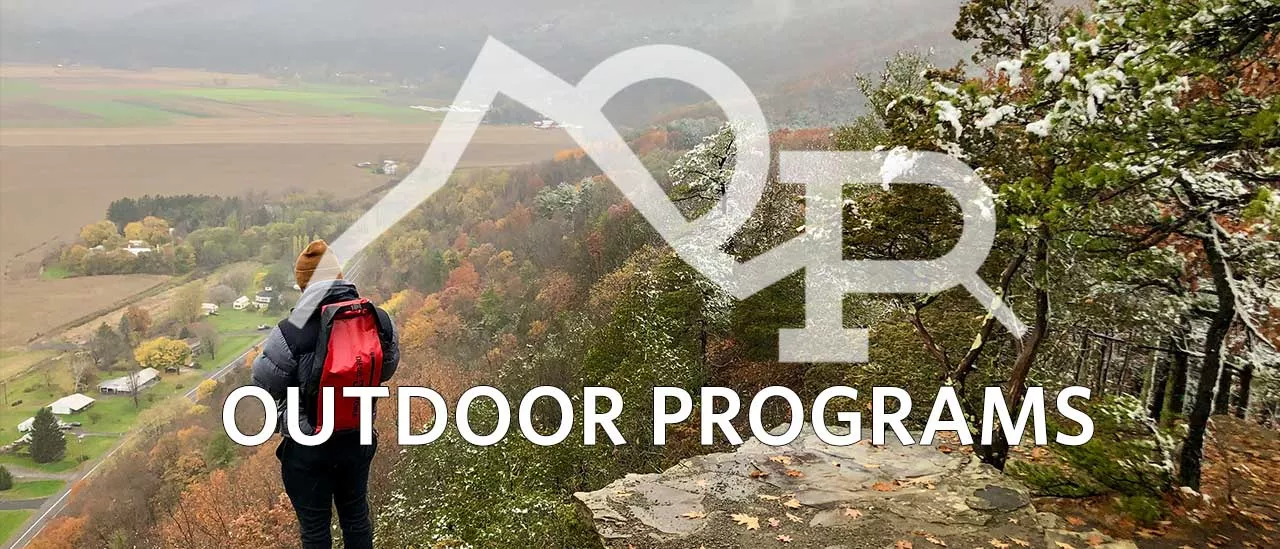 The Department of Outdoor Programs at SUNY Oneonta provides outdoor experiences and resources for the purpose of developing students physically, mentally, socially, and emotionally.  Our programs work towards this purpose by leading guided trips, advising the Outdoor Club, offering gear rental, teaching outdoor skills, and providing resources to the students and staff of SUNY Oneonta. We believe that through engaging with the outdoors, taking managed risks, and stepping out of our comfort zones, we develop the skills to lead, be socially responsible, live a healthy lifestyle, and become increasingly self-aware and understanding of others.
Trip Programs
Have you ever watched the sun set from the peak of a mountain? Seen the moon through a telescope? Experienced the thrill of whitewater rafting? Whether you're already an outdoors enthusiast or a newbie, experience all of this and more during our guided trips across New York state. Oneonta's location, nestled between the Catskills and the Adirondacks, allows for a host of fun outdoor opportunities, both local and within driving distance. Come adventuring with us!
Guide Training
Are you passionate about the outdoors and showing other people the joys of nature? Want to be paid to take people on adventures? Train to be a guide with the Office of Outdoor Programs and you'll learn all about group dynamics, how to be a leader and how to cultivate community, all while earning your wilderness first-aid and CPR certifications. These skills will not only help you in guiding outdoor trips but in your future career and beyond.
Equipment Rentals
Whether you recently discovered you love to mountain bike but don't own your own equipment or you've been snowshoeing since you were 5 years old but don't have your gear with you at college, the Office of Outdoor Programs can help. Rent the tools you need to go adventuring, from tents to maps to backpacks to snowshoes and more!
Skills Workshop
Learn how to build a fire with your own two hands or how to paddle down a river like a pro. With our skills workshops, you can build upon your knowledge of the outdoors and dive in even deeper so that you can become an expert. Our College Camp, conveniently located on 276 acres of former farm and woodland and featuring hundreds of miles of hiking and biking trails, is a wonderful place to hone your skills.
Clubs
If you love the outdoors or are interested in getting to know people with similar interests, check out one of the three clubs affiliated with the Office of Outdoor Programs: the Outdoor Adventure Club, the Ski and Snowboard Club or the Mountain Biking Club.
Follow Us