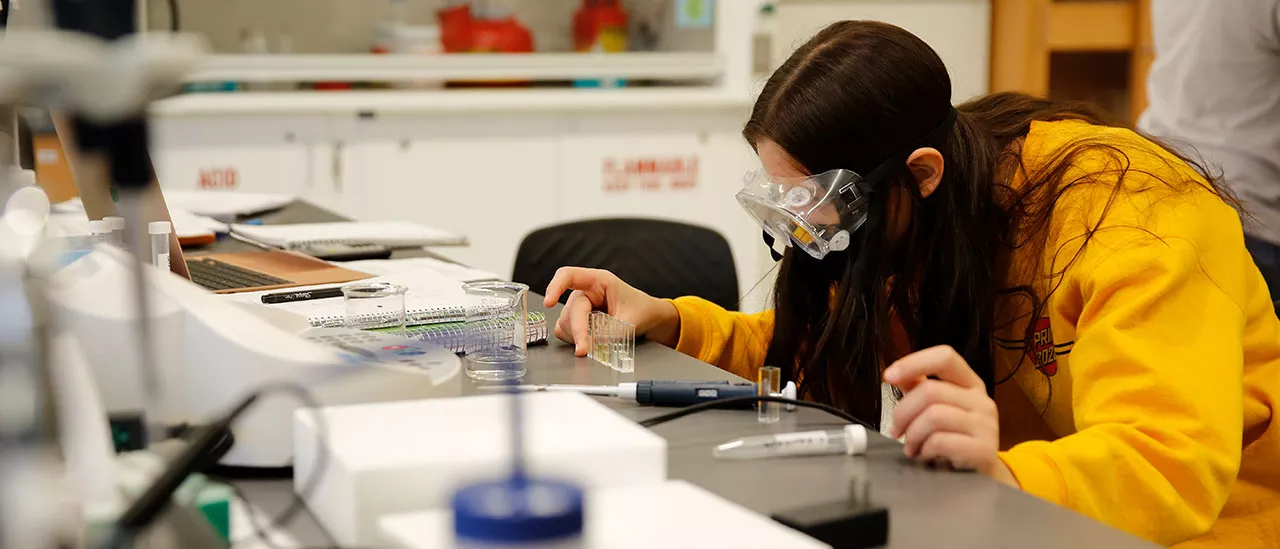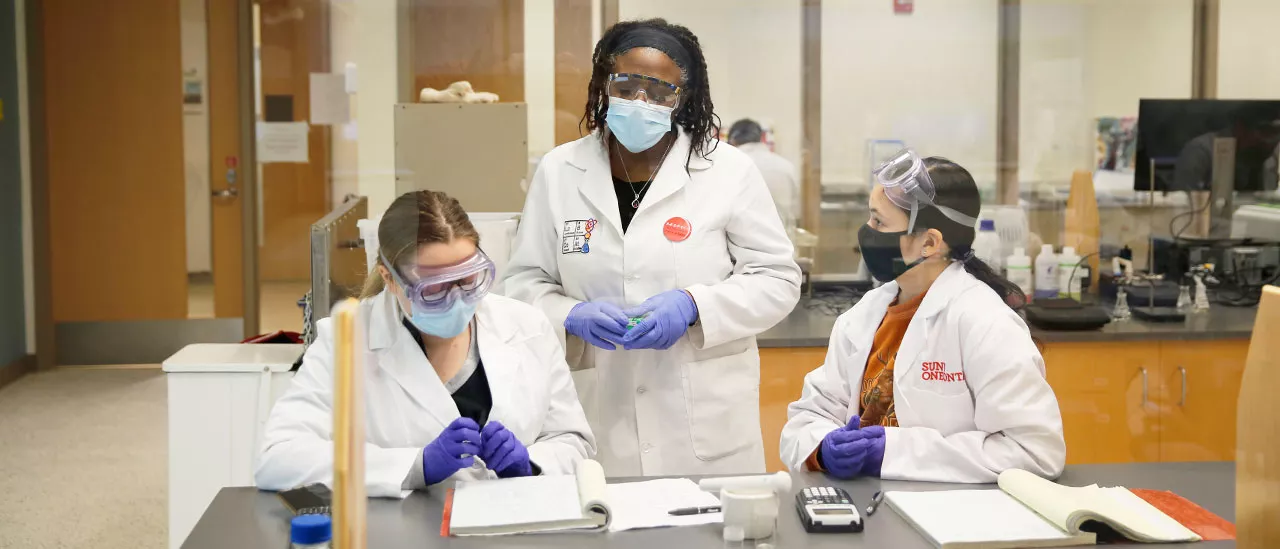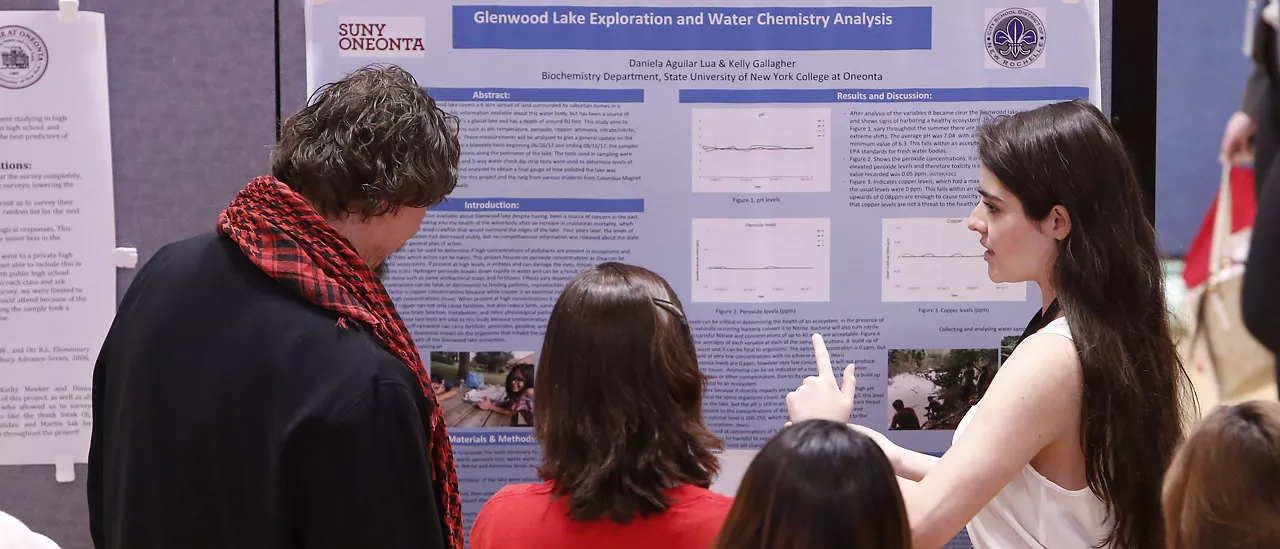 About the Major
SUNY Oneonta's Biochemistry program is designed for students interested in the chemical aspects of the life sciences. The major includes coursework in biochemistry as well as the four other primary disciplines in chemistry (inorganic, organic, analytical and physical). In addition, students get a strong background in biology, including cell and molecular biology.
Opportunities
As a Biochemistry major at Oneonta, you'll get a rigorous and in-depth experience with plenty of personal attention and many opportunities for hands-on learning. Classes are small, with most upper-level labs having fewer than 12 students. Labs are taught by faculty members in newly renovated, state-of-the-art laboratories.
Many students work on research projects with faculty and successfully apply each year for competitive campus grants to fund independent research supplies and travel to regional and national scientific meetings. Students also frequently obtain paid research internships during summer, ether on campus, at major universities or in the chemical industry.
Prehealth Professions
The Biochemistry B.S. degree is appropriate for students interested in life science research or medical school.  SUNY Oneonta offers a Pre-Health Professions Advisement Program, cooperative programs in Physical Therapy, Occupational Therapy, Optometry and Engineering, and an early assurance Physician Assistant program with Albany Medical College.
Contact Us
Chemistry & Biochemistry Department
249A Physical Science Building
Phone: 607-436-3193
Key Links