The college has more than 100 Student Association-recognized clubs that are academic, athletic, cultural, spiritual, humanitarian or interest-based. There's a SUNY Oneonta drumline, a Jazz Appreciation Society, a step club, a club for Harry Potter fans and many others.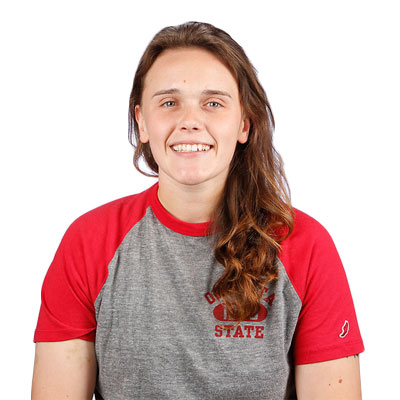 If, by some chance, that you don't find a club that interests you, you can start your own! Joining one of our 20 recognized fraternities or sororities, serving in hall government, or being inducted into one (or more!) of our 27 honor society chapters also helps students become involved in and connected.
"Any organization you join here – any club – you automatically gain 40 friends or however many members there are," said Karolina Stypulkowski, a 2018 criminal justice grad who was active in SUNY Oneonta's women's rugby club. "I met all my closest friends on the team. You spend so much time with these people, you grow closer and it becomes like a family."
Here's a sampling of the college's clubs:
Outdoor Adventure Club
The Outdoor Adventure Club is one of the most popular groups, with about 100 active members. The organization schedules outdoor-related workshops and presentations and offers weekend activities and trips ranging from horseback riding to whale watching.
"Students say they love the Outdoor Adventure Club because it lets them have these experiences for far less money than if they were doing it on their own," said club adviser Snapper Petta. "It's quite a good deal. And they also love it because there is no required level of experience or participation – they can come in and out of the program depending on what activities interest them, even if they've never tried them before."
About 40 OAC members gather Wednesday nights at Ford Hall for bouldering and rock climbing, Petta said. In the fall, the club sponsors Paddlefest, which gives students a chance to use kayaks, canoes and paddleboards on Hunt Union Pond. And during the winter, it offers Snow Fest, which lets students try snowshoeing and skiing.
Fencing Club
Another recreational group is the Oneonta Fencing Club, which meets three days a week to "educate students about fencing and offer a place for students to practice and improve fencing skills" while making friends. You don't need fencing experience to participate.
Timothy Banas, 2017-18 club president, said students enjoy the club because it's a laid-back way to learn a sport that not many people know how to play. It offers an opportunity for exercise and, for experienced athletes, gives them a place to practice when away from clubs at home. 
The club puts on-campus events, such as fencing on the quad. One year, the group sponsored a fencing tournament on campus. "We are also looking into fencing other schools again," Banas said, "as we use to fence against Hartwick College."
Students of Color Coalition
The college's Students of Color Coalition seeks to "stand as a pillar for the multicultural percentage" of students, according to its organizers.
 
The goal of the group is to put diversity into action by connecting students, faculty and staff with similar backgrounds. The club explores the cultures, religions and ethnicities of its members and aims to "acknowledge, understand, and teach those of our society through an intersectional lens."
Brittany Williams, a 2018 grad who majored in history and economics major, said she joined the Students of Color Coalition because a lot of her friends were in it, and she enjoyed getting together and discussing society and politics with people who have similar experiences.
"It's really fun having a place where we can come and talk about our experiences, whether at home (which is Brooklyn, for me), or here," Williams said. "There's always laughter and jokes. We talk about pop culture, different movies and controversial topics that we don't really hear in class. We bring it to the club, and there's always someone who's going to relate."
Hillel 
SUNY Oneonta's Jewish organization, Hillel, exists to unify and build a strong foundation for the Jewish community on campus. The goal, according to club organizers, is to create a "thriving sense of Jewish pride" within the community. Students are encouraged to celebrate their identity.
Rabbi Meir Rubashkin is the Jewish chaplain at the college and rabbi for the local chapter of Chabad, an international Jewish organization. Rubashkin and his family regularly host Shabbat (or Sabbath) dinners Friday nights at Oneonta's Chabad center. 
Students say the group lets them spend time with others who have the same values and traditions, and is a home away from home.
"To be at a Shabbat on a Friday night is so warm and wonderful," said Alexia Smith, a biology major who attends Hillel events. "To have a Jewish community along with the Oneonta community is fantastic."
LAUGH Club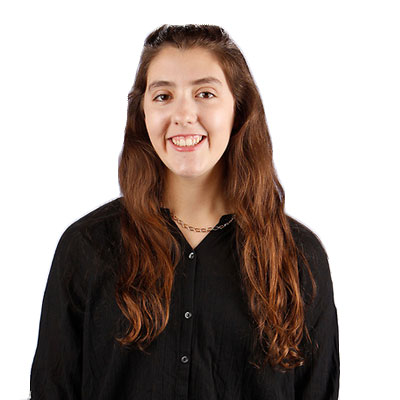 Natalie Costanza, who studies music industry and mass communication, said joining the school's LAUGH comedy club during her freshman year "wound up being the best thing ever" because it pushed her out of her comfort zone.
"LAUGH Club was the one thing I wasn't expecting to join on campus," Costanza said. "I had no comedy experience, but everyone tells me I'm funny. My first meeting, I didn't know anyone. Now, we're all so close and hang out together all the time. There were people on campus I didn't even know, and now we're talking all the time because of this group. If you get involved, you're almost guaranteed to make friends."
Fashion Society 
SUNY Oneonta's Student Fashion Society has between 80 and 90 active members and is a great opportunity for anyone interested in fashion, according to 2017-18 club President Rachel Fishman.
The group regularly meets to discuss fashion industry-related topics, holds photo shoots and makeup/spa days, and produces a magazine. Members also go on an annual trip to New York City.
The Fashion Society's main events are the fall and spring fashion shows. The fall event features clothing borrowed from TJ Maxx, and the spring show features garments designed by students studying fashion.
Fishman said she believes students enjoy being part of the club because it "creates big-city fashion experiences in the small town of Oneonta."
"There's something for everyone. You can write articles for our magazine, you can be in photo shoots, or edit pictures from the shoots, work with InDesign, and Photoshop to create flyers for events and much more," Fishman said. "Also, the majority of our members are Fashion majors, and it's a great way for them to meet people with the same major, and talk to them outside of the classroom."
150+ ways to get involved on campus