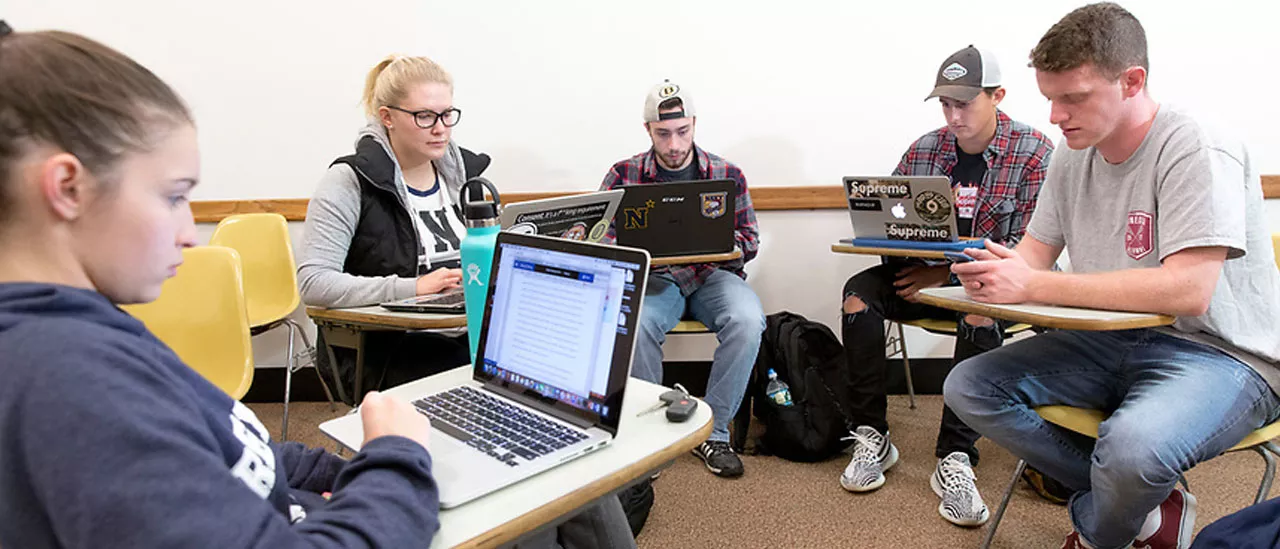 A degree in Communication and Media prepares students to think critically about the ever-evolving communication and media landscape – analyzing, for example, how communication strategies affect the organizational effectiveness and how media industries adapt to social and economic changes. Moreover, a degree in Communication and Media prepares students to apply their critical skills, whether that might mean coordinating advertising campaigns, delivering strategic communications plans, producing documentary films, or recording journalistic podcasts. Because of the degree's practicality and versatility, Communication and Media students leave the program prepared to enter a wide range of careers and, as such, Communication and Media alumni have thrived in a variety of positions.
Career Options
Over the past several years, several Communication and Media graduates have taken positions at media companies like Buzzfeed, Disney, and Nickelodeon. Other recent graduates have taken roles at advertising and public relations agencies, as in one 2017 graduate who immediately joined Syntax Communication Group, a public relations firm on Long Island that works with school districts and other community groups on their strategic communication efforts.
There are also plenty of employment opportunities outside of traditional media/communication industries, as in one recent graduate who joined UPS as an operations consultant.
Other Communication and Media majors have elected to go on to graduate school, gaining admission to top programs in their fields:
Queens College – Library and Information Science
Sarah Lawrence College - Dance/Movement Therapy
SUNY New Paltz – Early Childhood and Childhood Education
SUNY Oswego – Strategic Communication/Counseling services
SUNY Stony Brook – Higher Education Administration and Human Resource Management
Syracuse University – Public Diplomacy
University at Albany – Social Welfare
University of Buffalo – Higher Education Administration
University of Wisconsin, Madison – Communication Arts
US Army Officer Candidate School

What can I do with this degree?
Degrees in communication and media are very flexible and will serve as the basis for many different careers. In some cases, you might need to go to graduate school and earn an advanced degree, but in others, your B.A. or B.S. will be everything you need to start a rewarding career.
Possible Careers in Communication & Media

| Fields | possible career paths |
| --- | --- |
| Arts and Performances | Actor, director, producer, screenwriter, documentarian, film editor, announcer, narrator, writer |
| Education | K-12 teacher, college professor, media literacy consultant |
| Government | Politician, lobbyist, legislative assistant, legislative press secretary, chief of staff |
| Health Communication | Health campaign coordinator, health marketing, social worker, grant researcher and writer |
| Internet | Web content provider, reporter, social media manager, photojournalist, new media marketer |
| Law | Lawyer, legal researcher, legal secretary or administrative assistant, legal reporter, mediator |
| Non-Profits | Community affairs director, fundraiser, social media director, public relations specialist for non-profits, communication director for non-profits |
| Political Campaigning | Chief of staff, political communications specialist, speechwriter, campaign manager |
| Print | Journalist, photojournalist, news correspondent, publisher |
| Public Relations | Publicist, social media coordinator or director inside a company, Chief Communication Officer |
| Television and Radio | Sports and news announcer, reporter, television, and radio producer, news correspondent, in-camera analyst, audio/visual technician |