Disgraced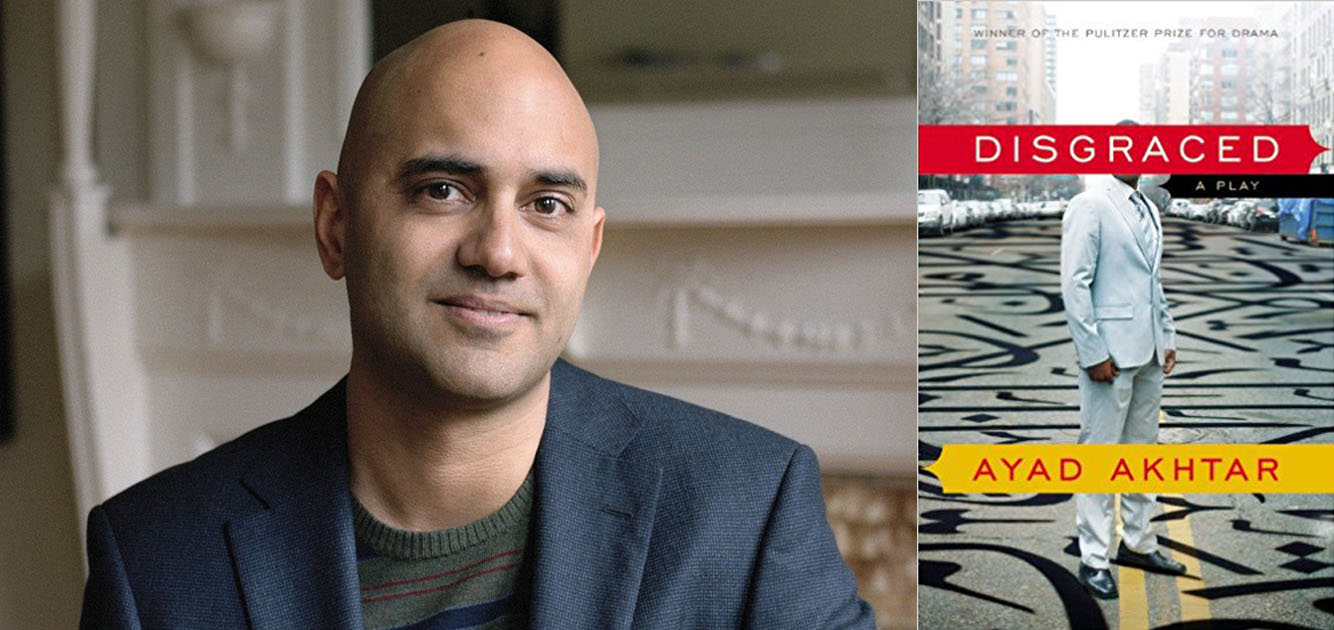 SUNY Oneonta's Common Read advances diversity by encouraging students to examine and better understand topics such as equity, inclusion, and personal history through many lenses. It aims to further infuse cultural literacy into our academic program by asking all incoming freshmen to read a diversity-related book, which then is discussed in fall courses across several disciplines.
For its 2019 Common Read, the college has chosen Disgraced by Ayad Akhtar. The story of a successful Pakistani-American lawyer whose dinner party spins out of control amid a heated discussion of identity and religion, Disgraced won the 2013 Pulitzer Prize for Drama and the Jeff Equity Award for Best New Play in 2012.
Akhtar was born in New York City and raised in Milwaukee, Wisconsin. He is a graduate of Brown and Columbia Universities with degrees in theater and film directing. His work focuses on Muslim American culture.
Akhtar will deliver the 2019 Mills Distinguished Lecture on Sept. 23, 2019 at 7 p.m. The event will take place in the Dewar Arena at the Alumni Field House.
The Mills Distinguished Lectureship is named to honor the memory of Professor Albert Mills and his wife, Helena. Their bequest to the College at Oneonta Foundation led to the establishment in 1988 of a fund to bring prominent speakers to our campus.