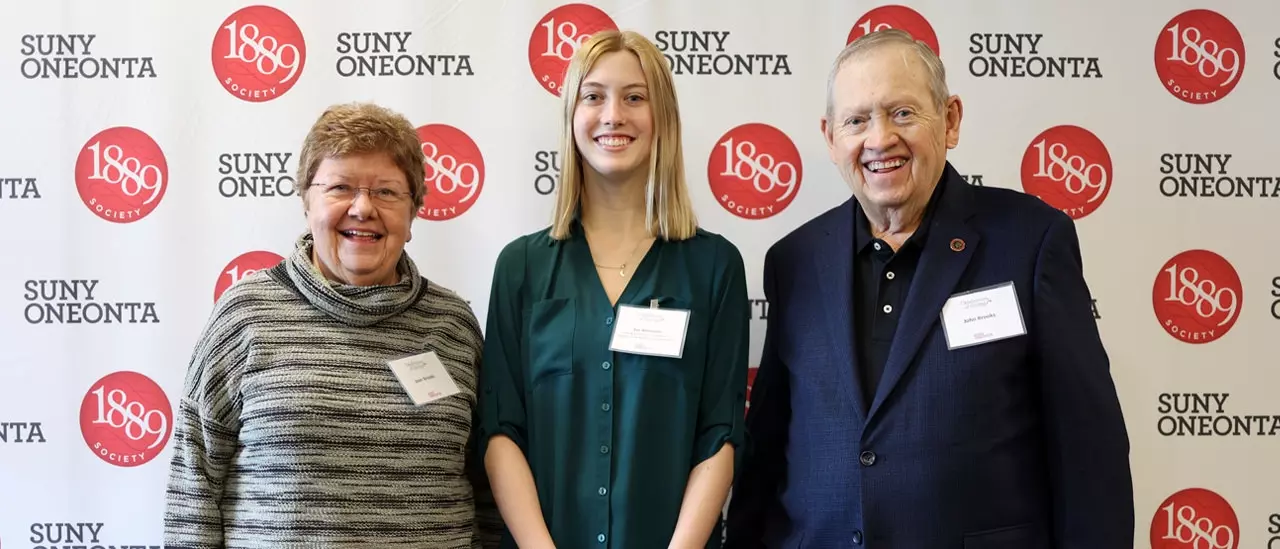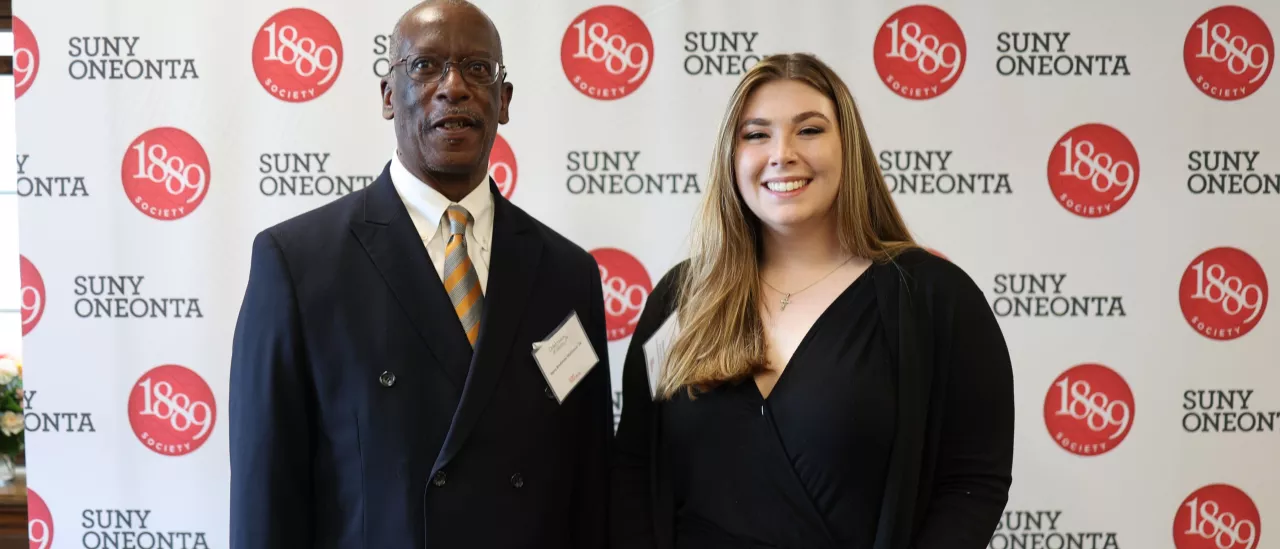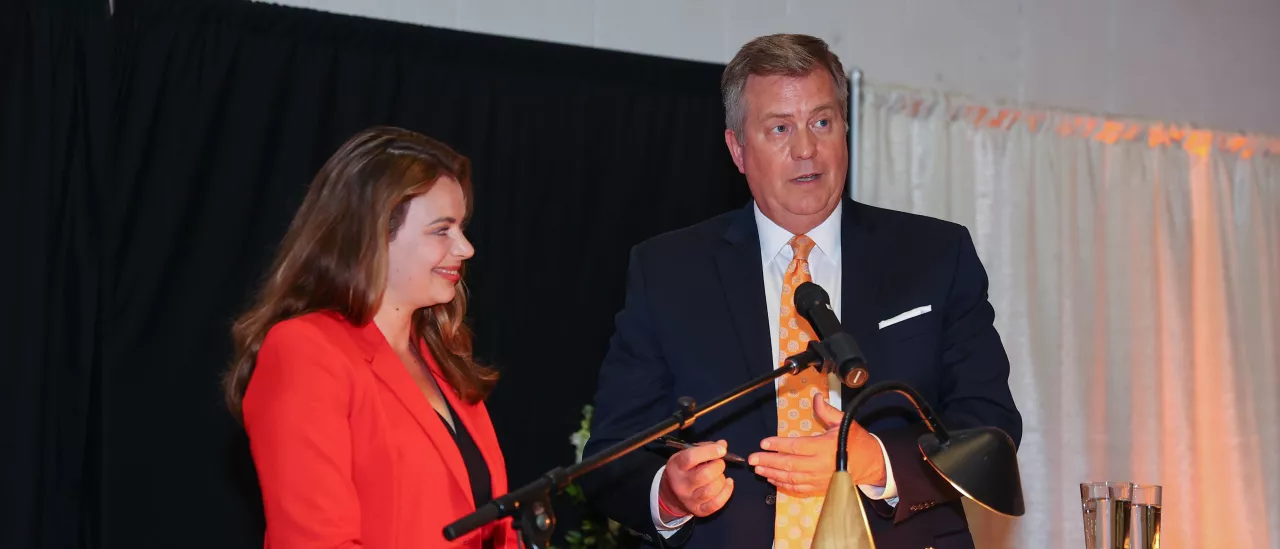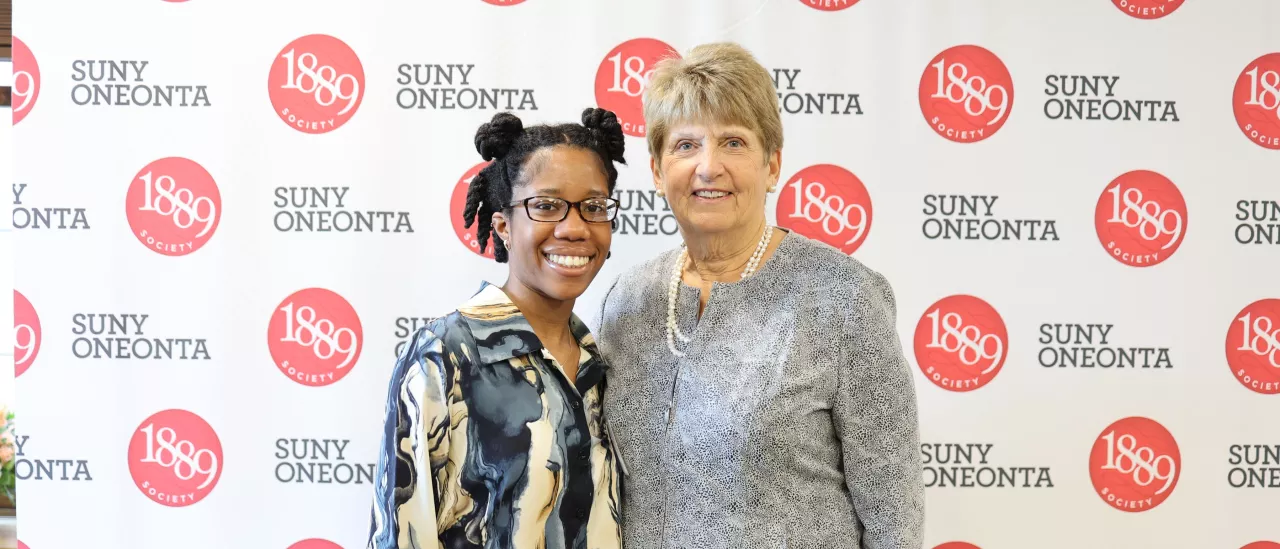 Bruce M. Aaronson '74
Diane V. Aaronson '75
Andrew Abler
Ann D. Adamo '82
Paul J. Adamo '81
James A. Ajello '75
Matthew Albright '91, '96
Angelica Aldana '14
Tracy H. Allen
Victoria Andritz '65
Maureen P. Artale '98
Thomas B. Artale '95
Janice G. Ashley '62
Debra J. Ballentine
Jeramie C. Barber '00
Michaela G. Bargher '15
Donald E. Baright '74
Gail M. Baright '75
Jeffrey E. Barnett '79
Stephanie Barnett
Cynthia C. Barton
Scott L. Barton
Barbara D. Baumann
Paul R. Baumann
Karen L. Beam '91
Matthew R. Beitscher '18
Jeane T. Bennett-O'Dea '73, '00
Joseph A. Bernier '72
Lucy P. Bernier '77
Scott G. Bertoldo '13
James R. Bidwell '83
Laura Bidwell
Nancy J. Binnie '77
Thomas J. Birmingham '75
Ellen M. Blaisdell
Frances G. Bliven '54, '61
Charles E. Bogosta '80
Mary Ann Bogosta '82
John F. Bonamo '72
Suzanne Bonamo '73
Mary H. Bonderoff '88, '99
Scott J. Bonderoff '87
Ashley C. Bowden '13
Patricia Breslauer '70
James A. Broe
Jeffrey L. Broe '76
Joyce Broe
Beth Ann Brooks '02
Joan Brooks
John Brooks
Ryan Brooks
Karen A. Brown '88
Patrick E. Brown '78
Richard E. Brown '87
Mark R. Brunette '10
Sara B. Brunette '11
Keith A. Bundy '62, '66
Carol A. Burkhart '68, '73
John M. Burkhart '68, '74
Paul E. Butler
John J. Cannizzaro '76
Nancy P. Cannizzaro '77
Andrew W. Capaccio '89, '91
Frank Capek '82
George E. Capek '86
Rebecca A. Capek '11
Thomas G. Capek '85
Alberto Cardelle
John M. Carey '78
Sylvia R. Carey-Butler '80
Valerie Casey '73
Andrea J. Casper '75
Thomas D. Cesare '76
Daniel Chambers
Alan Chanin
Dan S. Christman '98
Margaret J. Christopher '67
William E. Christopher '67
Marilyn S. Clement '71
Patricia A. Clemons '59
Jennifer L. Cohen '84
Joseph C. Connors '70
Mary Connors '70
Robert M. Constantine '75
Paul G. Conway
Wendy Countryman
Susan L. Crews '78
Carol M. Dacey '14, '16
Shawn M. Dacey '13
David J. Dacquino
Mary P. Dacquino '80
Sean T. Daly '11
Caroline V. D'Antonio '67
Arthur F. Dauria
Barbara G. Dauria
Jay Davidson '69
William H. Davis
Katherine Delaney '63
Thomas J. Delaney
Mark S. Delligatti '75
Carol R. Denson '64
Howard Dewald
John J. Doherty '87
James A. Doig '75
Amie A. Doughty
Elaine L. Downing
Susanne C. Doyle
Marcella P. Drago '66, '73
Keith D. Drayer '87
Tracey L. Drayer '86
Howard J. Duff '78
Walter Dutcher
Katherine O. English-Mankoff '02
Peter Exton
Remi G. Farnan '15
Lisa Ferrero '85
Dorothy S. Fielder
Frances R. Fierson '72
Eleanor R. Filburn '54
Edward V. Finnigan '88
Francis P. Fitzpatrick '64
P. Jay Fleisher
Edward L. Forman
Clare Forseth '71
Daryl Forsythe
Phyllis Forsythe
Gail Foti '57
Vincent F. Foti '57, '60
Kathryn Franco '67, '82
David G. Frick '77
Marvin Friedman
Frances Gailey Read
Kathleen B. Gallagher '75
Robert V. Gallagher '75
Shawna M. Gallagher '13
Julia D. Galusha '71, '75
Elizabeth R. Gavis
Diane Georgeson
John L. Ghertner
Nancy Ghertner
James P. Gold '68
Victoria A. Graffeo '74
Matthew E. Grannen
Jane E. Grastorf
F. William Grau '89
Monica C. Grau '88
Laurie S. Gross '80
Eva K. Gustafson Klebanoff '88
Joyce A. Guzy
Lawrence T. Guzy
Michael Haber
James M. Hahn '72
Jonathan W. Hahn '90
Blair J. Harris
George W. Harris '82
Valerie J. Harris
Susan Haswell '65
AnneMarie Haumesser '12
John W. Havens
Norma Lee C. Havens '73
Roger W. Hecht
Matthew Hendley
Michelle M. Hendley
Melena Henzel
Wayne S. Hermanson '71
Philip Hertik '73
Mark C. Herzberg '67
Virginia M. Hillman '86
Roberta L. Hines
Frederick Hughson
Susan M. Hughson
Lois Illick
Michael D. Infurna '85
Jane M. Ireland
Jay S. Jacobs '77
Susan B. Jennings
Dennis M. Johnson '78
Donna M. Johnson '86
John J. Kaelin '77
Annie S. Kane
Thomas M. Kane '83
Debra A. Kawaller '77
Kenneth Kawaller
Ellen Kevles
Joseph Kevles
Suzanne Kingsley
Larry R. Klebanoff '89
Nancy Kleniewski
Delores L. Koenning
Anne F. Kost '81
Franklin C. Kost
John C. Kotz
Katherine Kotz
Nancy C. Krager '59
John A. Krakowski '76
Louise M. Ladd '70
Robert C. LaForge '77
Suzanne M. LaForge '77
Christy Lamagna '90
Jenny Lambrech
John D. Lambrech '93
Christine Langone '73
John Langone '71
Beth Anne Langrell '99
Karen Lanspery
Paul A. Lanspery '69
Matthew O. Latino '08
Thomas Leahy
Pathy V. Leiva '18
Susan Lerner '72
Craig S. Lesser '72
Nancy Lesser
Elana R. Levy '14
Jerome T. Liebrand '80
Darryl K. Lincoln
David C. Lincoln '95
Laura M. Lincoln
Tami Lincoln
Louis Lipnickey
Jean M. Lown '72
Phyllis E. Macbeth '66
Gary E. Madine '80
Alice M. Maggiore '10
Amy M. Malagamba '86
Shannon A. Marlow-McCowin '13, '20
Paul W. Martin '71
Allen J. Marx '78
Nancy Matta '77
Harry B. Matthews '74
Beth Mattimore
Neil A. Mazzella '73
Linda D. McCann '76
Patrick G. McCann '75
Kathleen T. McCarthy '73
Lillian T. McElhinney '71
Jennifer McGrady
Maureen C. McGuire Leahy '70
Drew P. McKay '05
Kathleen A. McVicar '83
William K. McVicar '81
Linn C. Mehta
Natasha C. Mehta
Susanna Membrino
Diego A. Mendoza '21
Michael S. Mermelstein '80
James T. Meyer '83
Susan R. Mille '66
Elizabeth A. Miller
Elizabeth N. Miller
James E. Mills
Jill S. Mirabito
Diana Moller '12
Jared A. Monahan '18
Yohann A. Monpoeho '20
Katherine Monthie '68
Daniel S. Moretti '81
Tom Morgan
Erna J. Morgan McReynolds
Dawn A. Murray '77
Kevin J. Murray '75
David K. Ndambuki '19
Latisha A. Nero '09
Sandra A. Neverett '72
Theresa Nicholson '84
Arthur Nimmo '75
Kathleen Nixon '92
Thomas Nixon '92
Stan E. Nosek '69
Marilyn A. Nouri
Bianca H. O'Brien '85
Thomas J. O'Brien '87
William P. O'Dea
Kevin R. O'Neill
Kristine D. Pace '87
Judith A. Pachter
Anthony S. Parisi '81
Janet Parisi
Robert J. Parisi '74
Debra L. Parisian '82
Sid Parisian
Mary J. Partridge-Brown '79
Paul T. Patterson '72
Sarah M. Patterson '74
Eleanor Patton
Jenny M. Payne '98
Alice J. Payton
Johna M. Peachin '84
Paul I. Perlman '76
Janet R. Perna '70
Linda Dubsky Peters '75
Thomas W. Pflugbeil '69
Nancy E. Pierce '77
Marjorie M. Pietraface
William J. Pietraface
MaryAnn Pietromonaco '85
Michael J. Pignotti '05
Charles J. Pilch '82
Julianne R. Piscitello
Louise K. Plumb '68
Jason M. Pomeroy '09
Lisa J. Pomeroy '08, '12
Anthony P. Randi '78
Frank F. Rango '78
Jerome Raymond
Florence Rebovich '56
Helen H. Reed
Debra A. Reid '87
Elizabeth Reisman
Steven J. Reisman '87
James J. Reuther '73
Peggy A. Richter '76
Barbara Roberts
Joe Roberts '73
Richard A. Rode '82
Melanie Rose
Samuel C. Rosenberry '75
David P. Rowley '78
Gail Rowley
Linda S. Ryder
Thomas Ryder
Marcy J. Salmirs '83
Scott B. Salmirs '84
Matthew E. Sanchez '77
Richard S. Saperstein '81
Robert W. Sass '81
Sharon D. Sass '81
Elaine F. Saulinskas '74
Jennifer R. Scanlon '80
Linda H. Scarfe '73
Glenn L. Schafer '78
Christie Scheele
Ernest J. Schirmer '86
Gwen L. Schuster '68, '73
Mary Jane Schwebel '64
Todd A. Scott '74
Jean Seroka '64
Luke T. Sheridan '20
Jessica N. Sinopoli '20
Wilma Slaight '66
Julie Smith
Myrill A. Solaski '75
Gretchen S. Sorin '75
Carolyn A. Springer '64
William F. Springer
Lachlan D. Squair
Bette A. Stark Harrold '77
Todd A. Stockton '89
Robert J. Striffler '72
Sheila J. Striffler '72
Estella A. Suib '91
Jean H. Svadlenak '82
Edward M. Swallow '79
Gail Sweeney
Lynne M. Talbot '97
Sally Tanzer
Ellen S. Teller '78
Joshua D. Thibado '17
Nancy M. Thiel '77
H. Laverne Thomas
Gregory A. Traphagen '76
Janet Traphagen
Loraine L. Tyler '69
Richard F. Tyler '74
Lawrence Uhl
James M. Utter '64
Zoe O. van der Meulen
Richard G. Venerus '93
Christine R. Warnquist '71
Nancy Watroba
Benjamin M. Wendrow '08
Karyn T. Wendrow '09
Mary E. Westermann '74
Doris Wiebel Moore '65
Christopher F. Williams '93
Crystal L. Williams '77
Michael E. Williams '88
Paula Wilson '72
Lynne M. Windler '77
Russel M. Windler '75
Nancy E. Wolters
Thomas E. Worobey '18
Christian A. Young '22
Vincent R. Young '80
James C. Zachos '82
William P. Zarakas '78
Tina Zayhowski '68
Dawn Ziemanski
Wayne P. Ziemianski '76
Susan Zimmer
Todd J. Zimmer '90
A. Lindsay & Olive B. O'Connor Foundation, Inc.
Architecture +
Ashley Family Foundation
Ayco Charitable Foundation
Bank of America Charitable Gift Fund, MA
Benevity Community Impact Fund
Brooks' BBQ Charitable Foundation
Cal Financial Group
Capek Family Foundation, Inc.
Community Bank, N.A.
Constellation Brands Inc PAC
Cooperstown Graduate Association
Corning Incorporated Foundation
Dewar Foundation Inc.
Eggleston Foundation
Enterprise Holdings Foundation
Fenimore Art Museum
Fernleigh Foundation
Fidelity Charitable Gift Fund
Hearst Magazine
Jillco-Zander Charitable Lead Trust
Johnson and Johnson
Kevles Living Trust
Key Private Bank
Lake Craine Lot Owners' Association
Marx Family Foundation
Morgan Stanley Global Impact Funding Trust
National Philanthropic Trust
NBT Bank
New York State Federation of Lake Associations
Oneonta Auxiliary Services
Otis A. Thompson Foundation, Inc.
Otsego County Conservation Association
Price Chopper's Golub Foundation
Schwab Charitable Fund
Stewart's/Dake Family
SUNY Impact Foundation Inc.
The Chance Imperato Foundation, Inc.
The Clark Foundation
The New York Community Trust
The Perna-Rose Foundation for Hope
The Scriven Foundation
The Walter J. and Anna H. Burchan Charitable Trust
U.S. Charitable Gift Trust
Vanguard Charitable
Wegmans Food Markets
Message from the Chair of the 1889 Society
Our members are champions of students, empowering them to fully experience a SUNY Oneonta education. Honoring the year in which SUNY Oneonta was founded, the 1889 Society is a circle of loyal and generous donors whose charitable giving demonstrates exceptional commitment to our campus community.

 

Today we invite you to join the 1889 Society, and help give current students the same opportunities you enjoyed during your time at Oneonta.

 

-Andrea Casper '75
Join the 1889 Society Today!
While the entry point into the 1889 Society is generally a gift of $1,000 or more, recent graduates can earn membership into the 1889 Society at a reduced rate. Membership levels for recent graduates who received their first Oneonta degree within the past 15 years are as follows:
Graduates from the classes of 2019-2023: $100 or $8.34 per month
Graduates from the classes of 2014-2018: $250 or $20.84 per month
Graduates from the classes of 2009-2013: $500 or $41.67 per month
You can make a one-time gift or set up monthly payments to spread your giving out over time.
1889 Society Membership Benefits
Invitations to exclusive events

Annual Celebration of Giving

December Holiday Reception in Oneonta

January New Years Reception in New York City

Alumni Weekend Reception

Recognition in the Honor Roll of Donors.
Monthly E-Newsletter with highlights and exclusive content from across campus.
Special VIP communications from SUNY Oneonta.
Membership in an influential network of alumni, faculty, staff, and friends dedicated to supporting SUNY Oneonta.
Opportunities to have your loyalty and support featured in publications and online.
Did You Know...
Current 1889 Society members account for 52 percent of all charitable gifts and grants to SUNY Oneonta. Their support provides funding for scholarships, global experiences, research, internships, and much more.