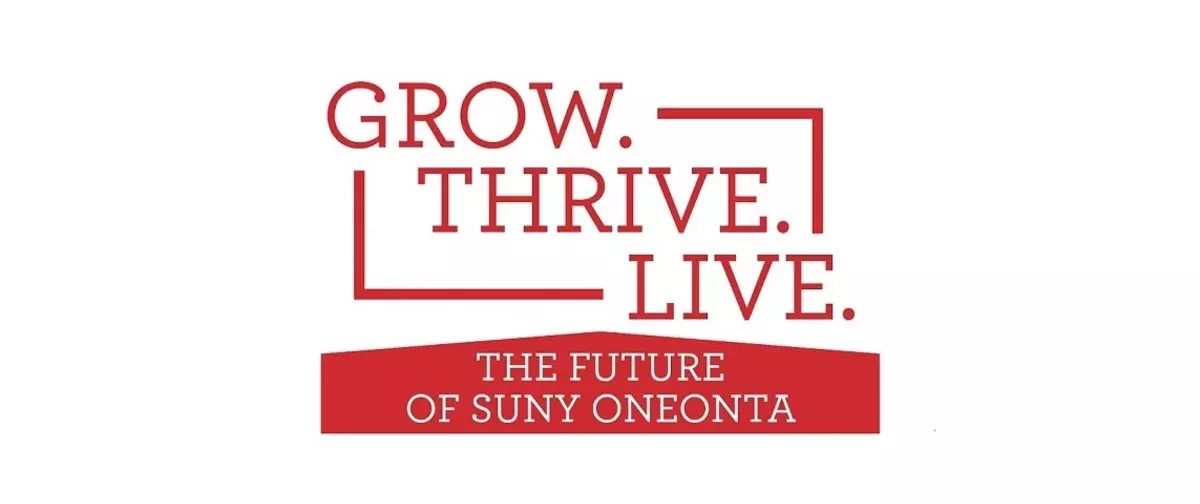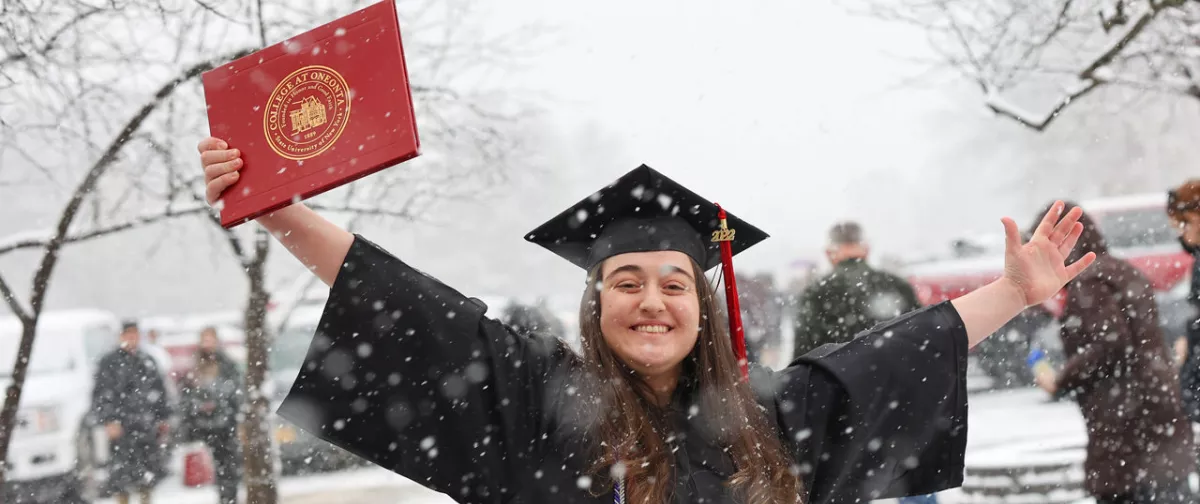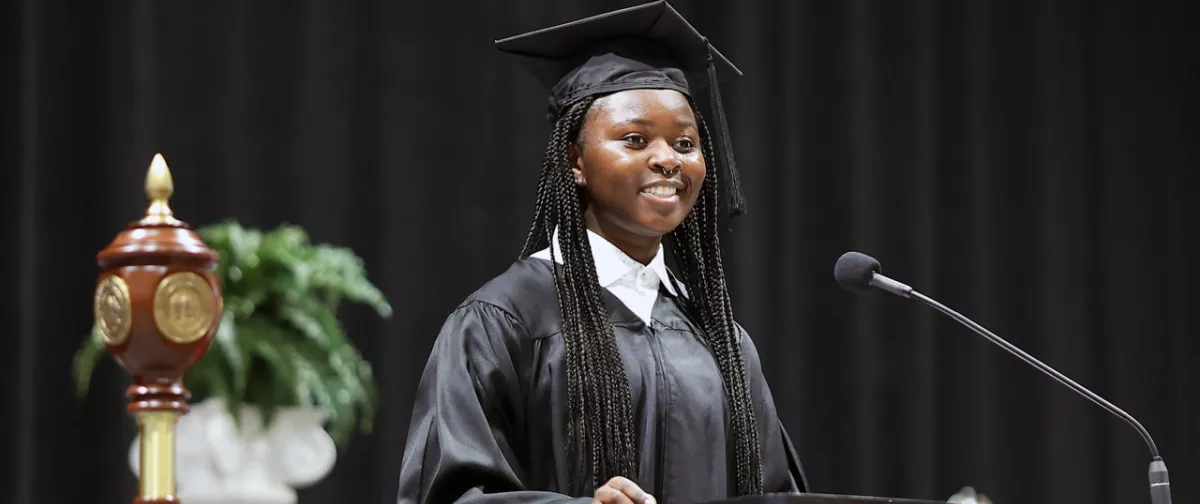 How will you help a student in need?
Since 1889, SUNY Oneonta has successfully prepared students to achieve their academic, service, and life goals. But a rich history is worth nothing without an investment in the future.
Today, over 80% of SUNY Oneonta students have financial need and graduate with an average of $26,196 in student loan debt. Grow.Thrive.Live. The Future of SUNY Oneonta will enhance the Oneonta experience by expanding financial resources for key institutional priorities, including student research, faculty development, experiential learning, and scholarships.
Your investment in our students will be the difference between a good education and a great one. Learn more about Grow.Thrive.Live. and give today.
Yes, every gift matters.
It is a widely held misconception that as a SUNY school, Oneonta derives a majority of its funding from the state of New York. On the contrary, the university currently receives just 11% of its annual operating expenses from the state. Charitable gifts help to ensure that generations of future Red Dragons have access to the same academic offerings as those before them. Every gift — large and small — helps open doors and change the lives of our students.
Proven. Trustworthy. Award Winning.
The SUNY Oneonta Foundation is responsible for administering all charitable gifts and grants made in support of SUNY Oneonta. This includes managing the university's endowment, now valued at over $73.6 million. Annually, the SUNY Oneonta Foundation is recognized for sound fiscal management and a commitment to accountability and transparency. This puts the SUNY Oneonta Foundation in the top 1% of all profiled charities.
GuideStar Platinum Seal of Transparency