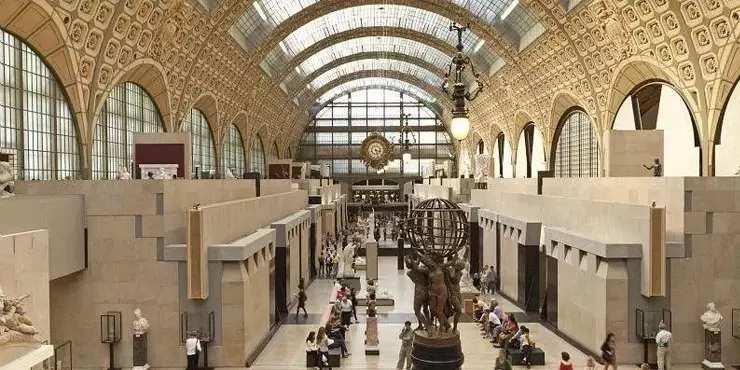 About the Major
SUNY Oneonta's French and Francophone Studies majors have access to a variety of courses that explore the diverse literary and cultural traditions of French expressions throughout the world.
Curriculum
In upper-division classes, you'll develop analytical and writing skills, along with oral proficiency through intensive critical study of literary texts, cinema, literature culture and history. The curriculum includes exploration of all periods and genres of literature, as well as a wide variety of critical approaches.
Numerous courses in the Department of Foreign Languages and Literatures participate in Collaborative Online International Learning (COIL) projects, an innovative way of connecting our students with other college students in far-flung countries.
Students who want to become middle or high school teachers can double major in French and Francophone Studies and Adolescence Education.
Student Clubs
The Trait d'Union French club organizes activities, events and trips throughout the year.
Request Information
Contact
Department of Foreign Languages & Literatures
300 Schumacher Hall
Phone: 607-436-3409
Fax: (607) 436-3429
Course Topics Include
Core courses develop language skills to the advanced level, and provide a broad foundation in the history, literature and culture of the many countries where the language is spoken. Majors also choose among a wide range of courses to explore further; major course selections can be targeted to focus on students' individual areas of interest.
Below are a handful of the French and Francophone courses. View the full list of French and Francophone Studies courses.
French and Francophone Studies:
Advanced French
French and Francophone
Survey of Francophone Literature
Graffiti and Street Art in the Francophone World
French Music and Poetry
French and the Arab World: Culture, History, Politics
The Female Voice in French Literature
Studies in Medieval French Literature
Modern French Literature
Sustainability in Francophone Literatures and Cultures
Study Abroad Opportunities
Students are encouraged to study abroad, and more than 800 programs are available through the SUNY network. Students can also participate in SUNY international internship programs in 25 countries around the world.
Special opportunities include faculty-led field courses abroad, where students have the chance to practice language skills and immerse themselves in another culture. Recent trips have taken students to Paris and Provence, France.