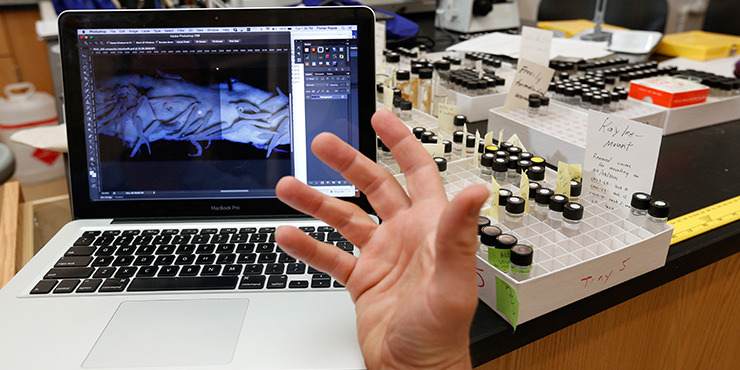 SUNY Oneonta's Biochemistry program is designed for students interested in the chemical aspects of the life sciences.
As a Biochemistry major at Oneonta, you'll get a rigorous and in-depth experience with plenty of personal attention and many opportunities for hands-on learning. Classes are small, with most upper-level labs having fewer than 18 students. Labs are taught by faculty members in newly renovated, state-of-the-art laboratories. All facilities and instrumentation are available for use by students, with training beginning their freshman year. Many students work on research projects with faculty. To support student research projects, the college offers a competitive grants program for research supplies and travel to regional and national scientific meetings.
Related to the undergraduate majors in Biochemistry, Chemistry and Biology, SUNY Oneonta offers a Pre-Health Professions Advisement Program, cooperative programs in Physical Therapy, Occupational Therapy, Optometry and Engineering, and an early assurance Physician Assistant program with Albany Medical College.