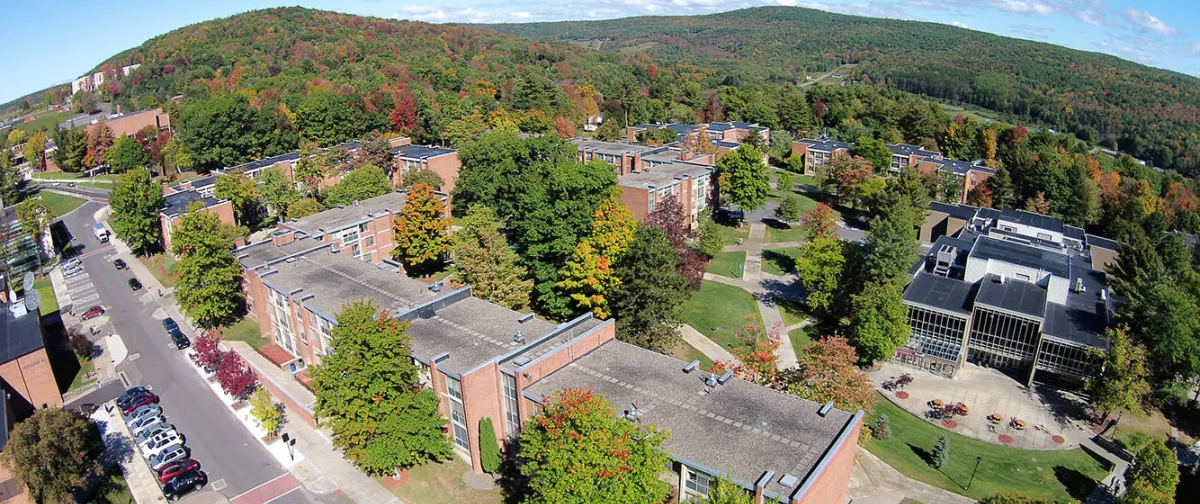 Welcome to SUNY Oneonta's Institutional Research website. On this site you will find information about the Office of Institutional Research, SUNY Oneonta facts and data, links to related higher education resources, and how to request assistance from the office.
About the Office of Institutional Research
SUNY Oneonta's Office of Institutional Research is dedicated to playing a vital role in the strategic planning process of our university. Our mission is to provide comprehensive and reliable data, insightful analysis, and evidence-based research that inform and guide the university's planning efforts to achieve its vision, mission, and long-term goals.
Our vision is to be the trusted source for transformative decision making across the University. Through our commitment to excellence, innovation, and collaboration, we envision an Office of Institutional Research that empowers our university community with comprehensive insights, enabling strategic planning, fostering data-informed practices, and driving continuous improvement.
The Office of Institutional Research supports SUNY Oneonta's mission by providing the following services:
Respond to mandated institutional data reporting requirements and requests from Federal, State, SUNY and accrediting agencies, both regional and specialized.
Develop and monitor performance indicators that measure overall institutional effectiveness and SUNY Oneonta's progress toward strategic planning goals and objectives.
Prepare enrollment planning models to support Strategic Enrollment Planning.
Administer and analyze institution-wide surveys (e.g., NSSE, SOS) and disseminate information from those surveys to the campus community.
Develop, administer, and analyze local surveys for academic and administrative departments.
Conduct special research studies to assist academic and administrative departments in meeting program review, assessment, and accreditation requirements.
Contribute to ongoing institutional initiatives to improve ways of storing, managing, analyzing, and reporting data.
Provide outreach and training activities to faculty and staff in the use of data and new technologies for extracting and analyzing information.
The Office of Institutional Research embraces assessment for improvement of student learning and services, curricular programs, pedagogy, and the campus community for purposes of accountability to stakeholders.
The Office of Institutional Research meets its mission through implementation of the following goals:
To Provide Concept Leadership and Support Assessment for Continuous Improvement
To Assure Compliance with Requirements by External Agencies
To Assist in Accreditation/Certification/Program Review Process for Individual Programs
To Provide Decision Support Services
To Advance Communication, Outreach and the Redefining of the Comprehensive University