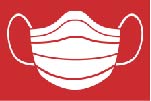 Request mask-to-mask reference assistance at the Circulation Desk.

Visit our Virtual Reference Desk at Ask Us! Library Help Desk.

Call the Reference Desk at Milne Library at 436-2722.

Sign up for a research consultation with a Milne librarian who will work with you one-on-one.
E-mail a question to a Milne librarian & get a response within 24 hours (weekdays only)

Contact library bibliographers (for faculty only).