We nurture a community where students grow intellectually,
thrive socially and live purposefully.
From the moment you arrive at SUNY Oneonta, you'll be surrounded by people who invest in your success and well-being. We're known as a community of care, where people are genuinely friendly and work hard to create a place where everyone feels valued.
We welcome new students with great fanfare at our Pass Through the Pillars event the night before classes begin. Decked out in red, faculty, staff and students gather on the quad to clap and cheer for the freshmen who walk together between the pillars of Old Main, the college's first building, and officially join the Oneonta family.
Everyone is involved in making sure you have a good experience here – from the student athletes and Greeks who help new students lug plastic totes on move-in day, to the volunteers from across campus who make sure commencement goes smoothly.
Grow Intellectually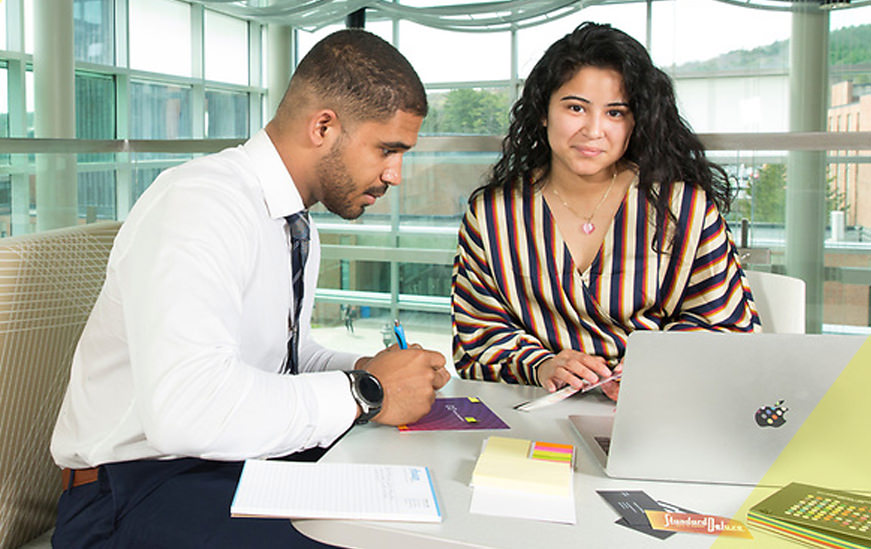 We're a college. Teaching and learning are central to our being. But beyond the requisite lectures, labs and exams, we offer exceptional learning experiences, and our students often grow in ways they didn't expect.
Faculty are mentors as well as teachers, leading students through rich opportunities and pushing them to stretch beyond their comfort zone. You might spot a rare tropical plant, bird or even a jaguar – during a boat ride with your biology class through a rainforest in Peru. Examine a dinosaur fossil at a national park in Death Valley. Think fast enough to field tough questions about economics at the College Fed Challenge competition. Or improvise with your music professor during a Funk Band performance.
From independent research projects to internships to study abroad  – you can challenge yourself and apply your knowledge in any major.
Thrive Socially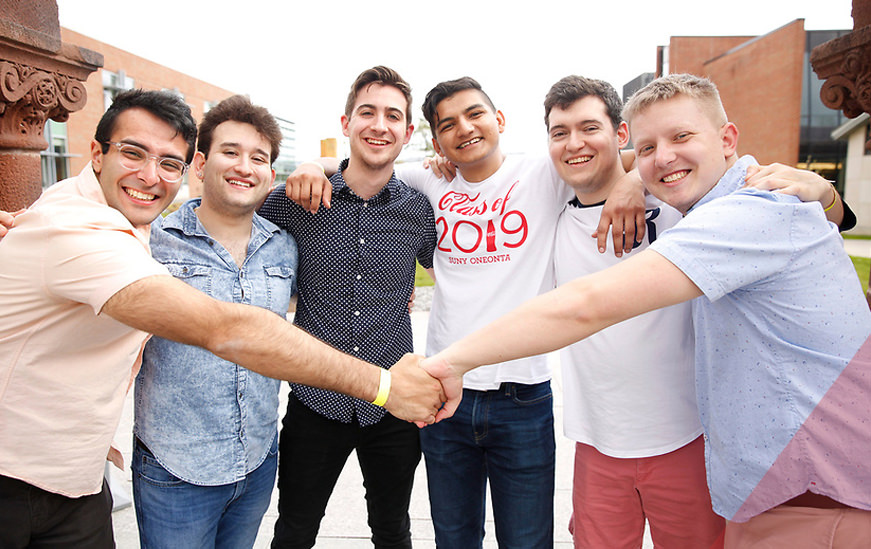 It's easy to make connections and have fun at SUNY Oneonta. We're a residential campus where there's always something going on. We offer hundreds of hours of events programming each semester, from weekly movies in our Red Dragon Theatre, to comedians, concerts, lectures and literary readings.
Our students say the campus community is the perfect size – small enough to see someone you know in the dining hall but big enough to meet new people all the time. The City of Oneonta is a small, neighborly college town where you can easily walk – or take the free bus – to your favorite Main Street coffee shop or pizzeria.
You can get involved through more than 150 student clubs, from the Accounting Society to the Zombie Defense Corps. Whether you're involved in Res Life or Greek Life, the Terpsichorean dance company, Mask and Hammer theatre club or the Oneonta State Emergency Squad, you'll leave Oneonta with treasured memories and lifelong friends.
Live Purposefully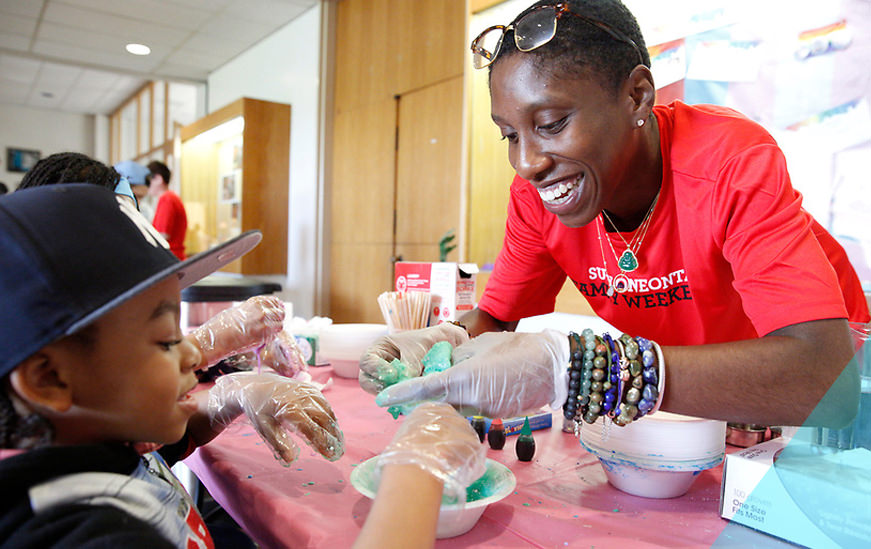 A SUNY Oneonta education will prepare you to make a living – and to live well. We'll help you discover what you want to do and gain the knowledge and experience to land your first job or get into grad school. Along the way, we'll inspire you to think beyond yourself and look for ways to make a difference in your community and the world.
More than 20 percent of our students do volunteer work in and around Oneonta through our Center for Social Responsibility and Community. Student clubs, athletic teams, and fraternities and sororities work together on service projects and raise money for causes that matter to them. Even our Harry Potter Club is civic-minded, holding an annual Yule Ball to benefit a nonprofit that gives free books to area schoolchildren.
Our students work side by side with faculty and staff on service-learning projects ranging from teaching elementary school children to grow vegetables to mucking out homes destroyed by hurricane floodwaters.