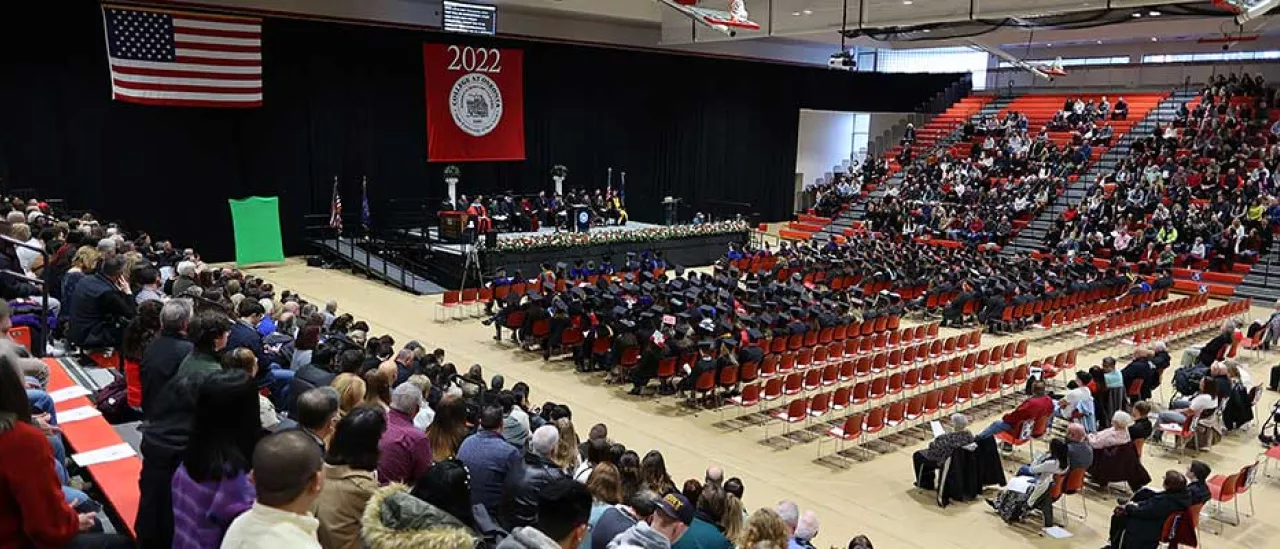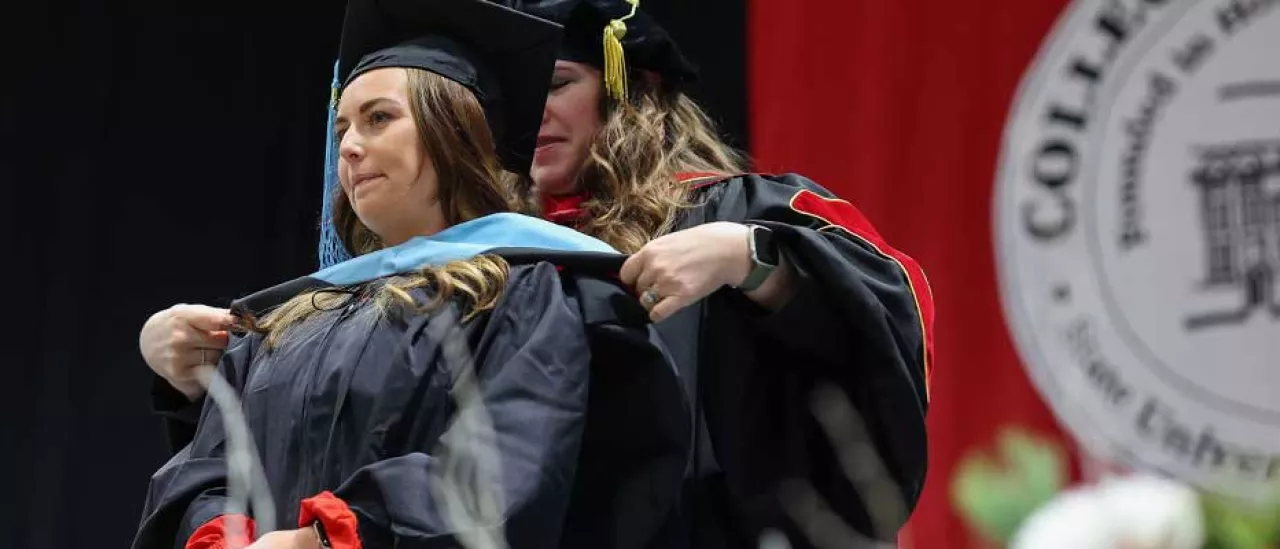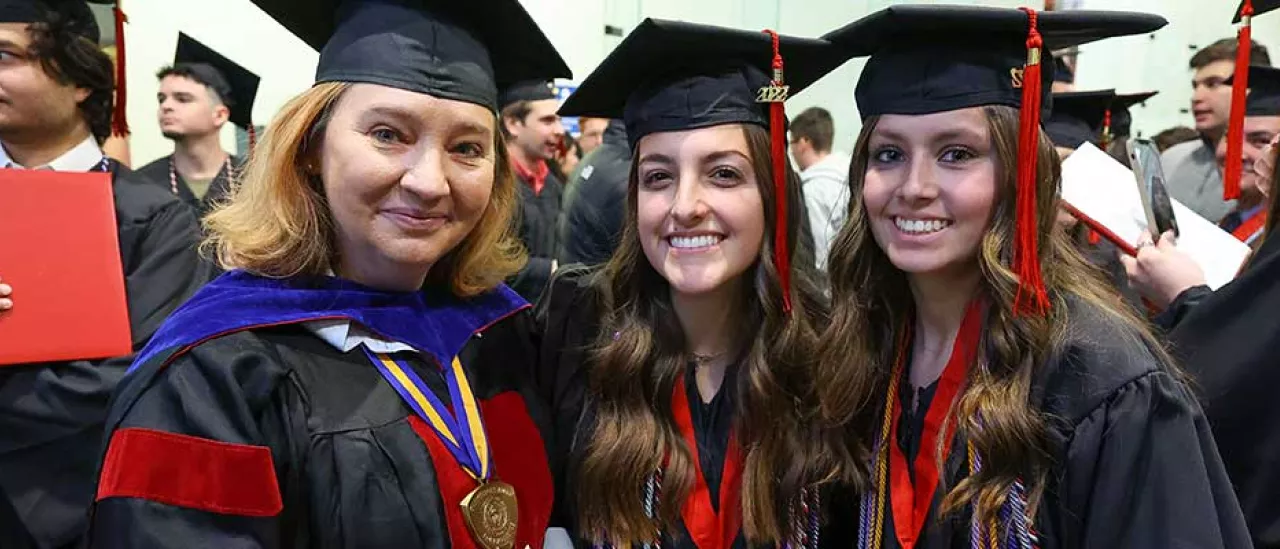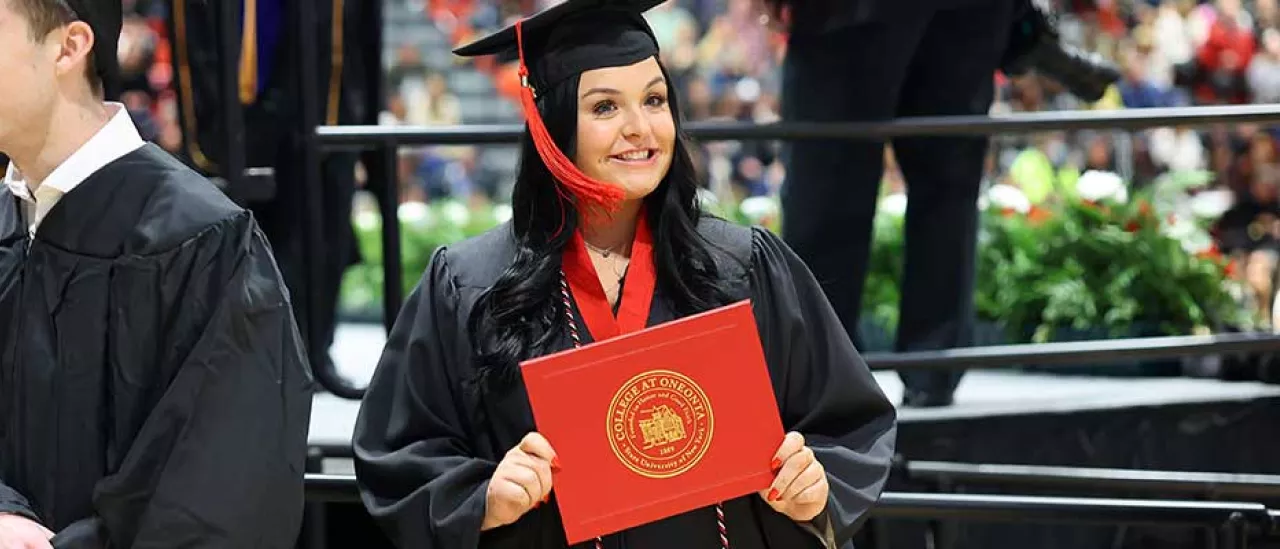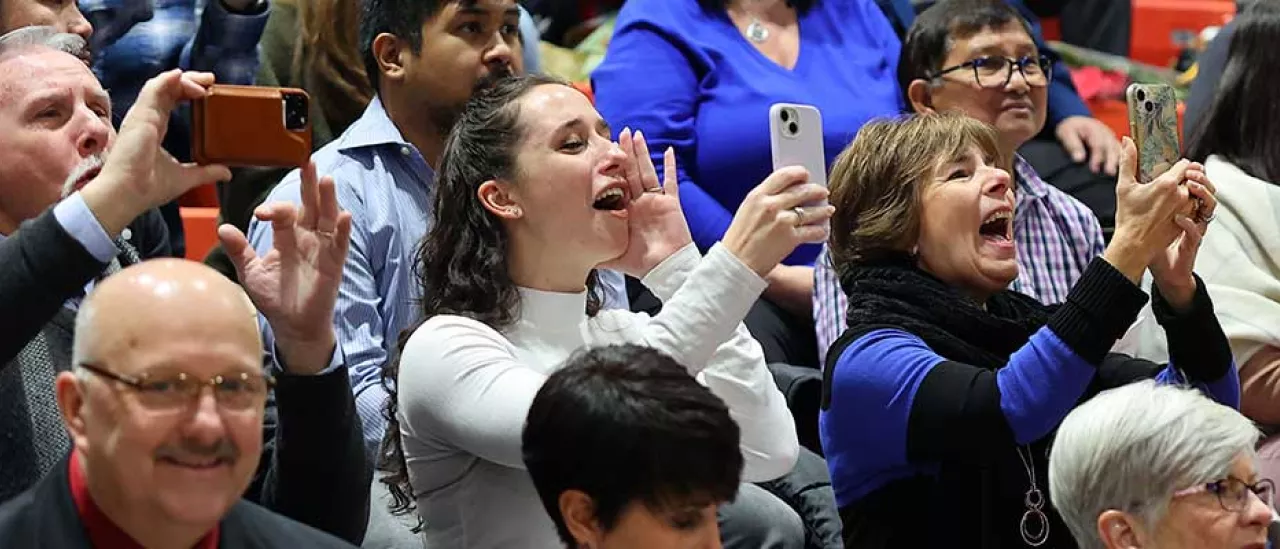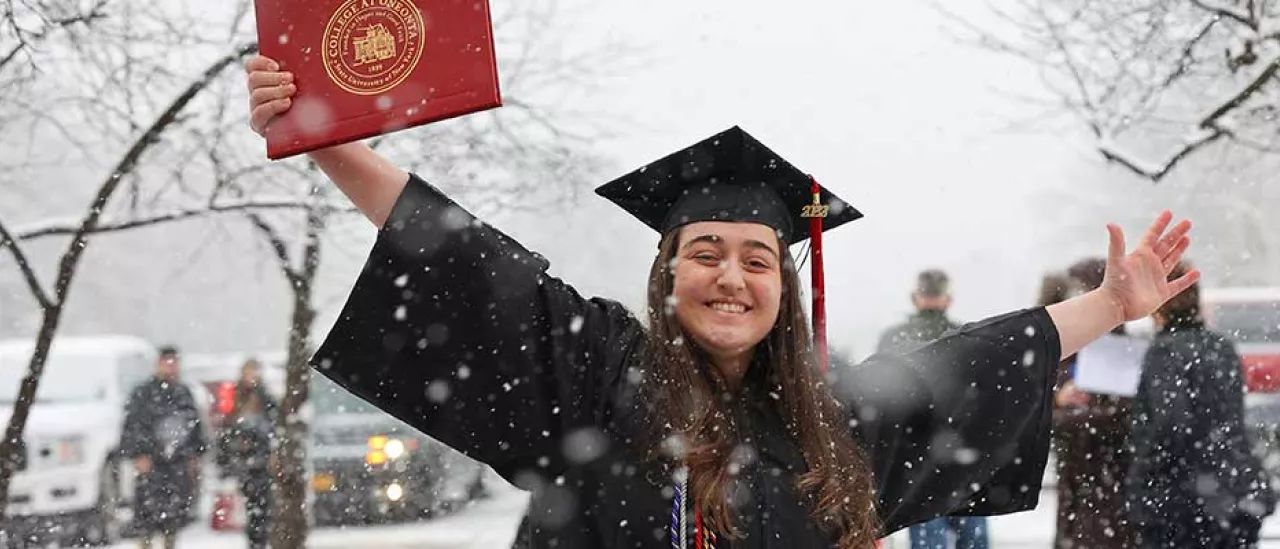 Family, friends, faculty and staff celebrated SUNY Oneonta's Class of 2022 during Fall Commencement on a snowy Sunday, Dec. 11. 
Visitors gathered inside the Alumni Field House to recognize the 300 students expected to complete their requirements for graduation this semester.
The day before, Saturday, seniors participated in the traditional Pass Through the Pillars event. All first-year students officially join the SUNY Oneonta community the night before classes by walking between the historic pillars of Old Main, the college's first building, toward a welcoming crowd. The tradition comes full circle when the graduating seniors walk the opposite way through the pillars, signifying the end of their time at Oneonta.
During Sunday's ceremony, speakers included Student Association President Aolat Salami '23, Acting Vice President for Academic Affairs Eileen Morgan-Zayachek, Presiding Officer of the Faculty Keith Jones, College President Alberto Cardelle, and College Council Chair Patrick E. Brown, Esq., '78, who is retiring after more than a decade in the position. 
Brown was recognized with a special College Council Resolution expressing "heartfelt thanks and appreciation for his service to the college and steady leadership." He then addressed graduates, speaking about the importance of service and the impact it has had on his life.
Catskill Brass provided musical selections for the event, the Leatherstocking District Pipe Band performed the processional, and Lily Gendron '24 sang the national anthem and alma mater. Jessica Sinopoli, a 2020 SUNY Oneonta graduate and Alumni Association board member, delivered the alumni greeting.
During his address, Dr. Cardelle congratulated graduates for persevering through the last few years of "an unknown new normal" and encouraged them to keep collaborating with others.
"Both critical thinking and service have been encouraged here at Oneonta," he said, "so think critically, be sympathetic, be empathetic, and behave everyday with compassion, because along with everything else, you have learned that here at SUNY Oneonta."