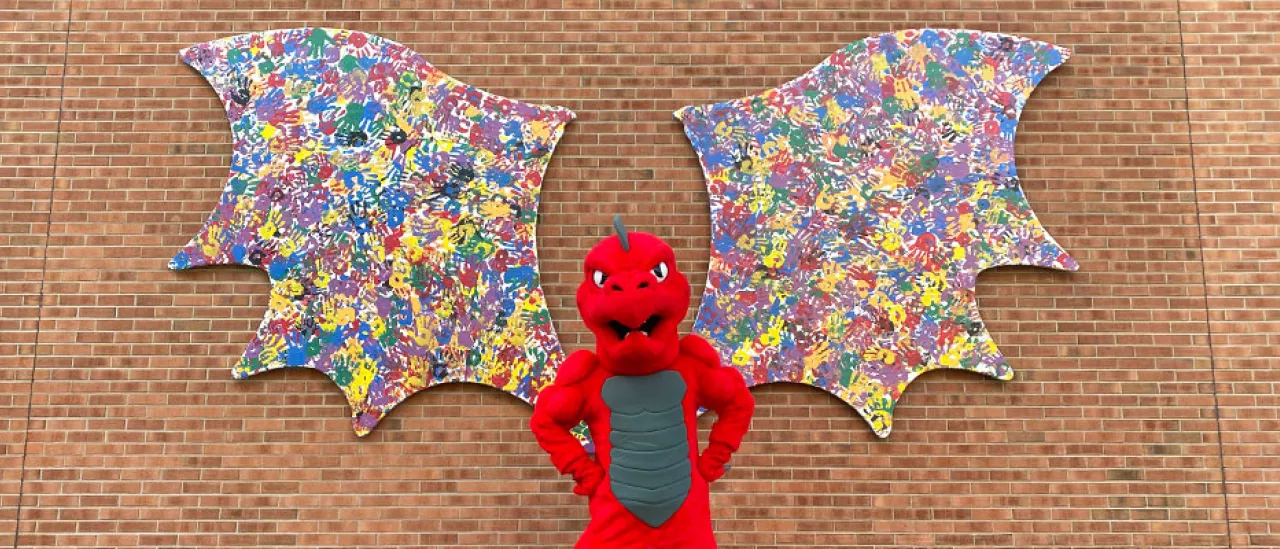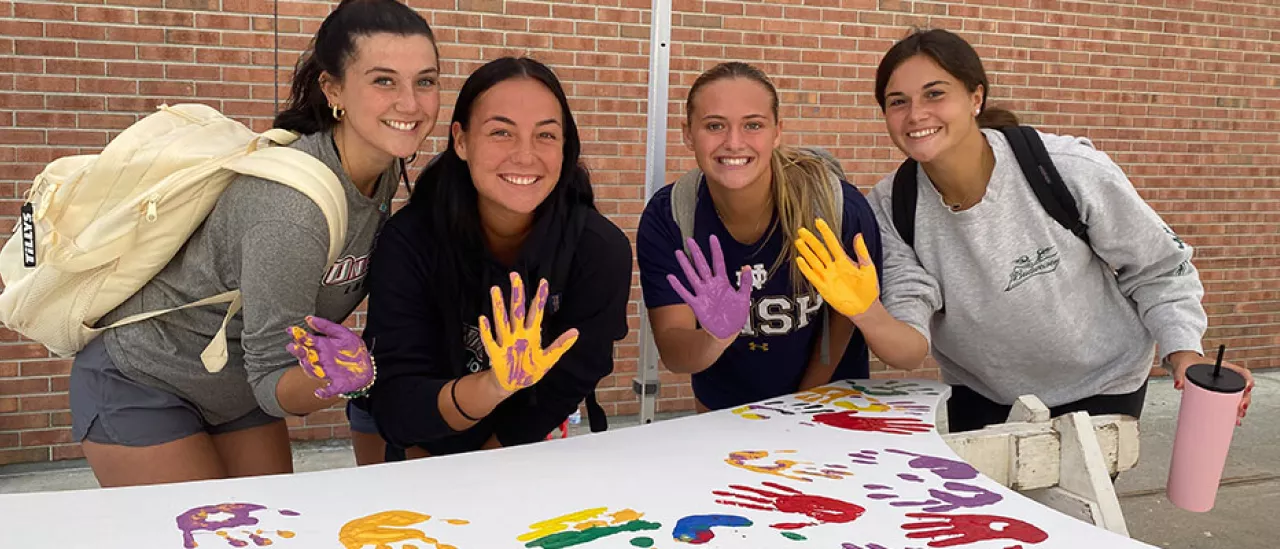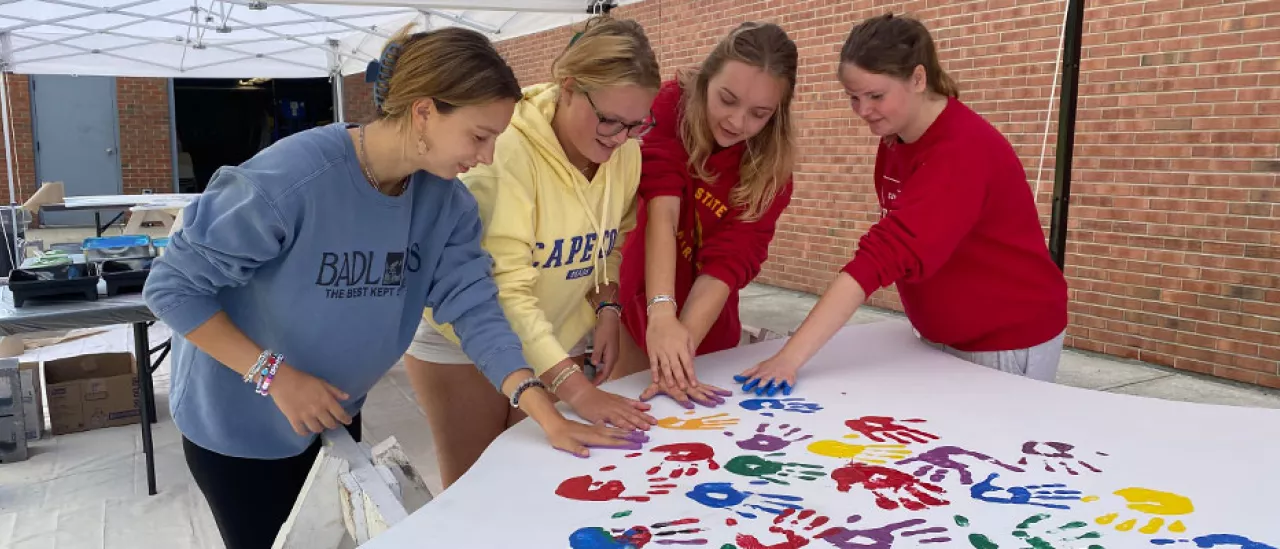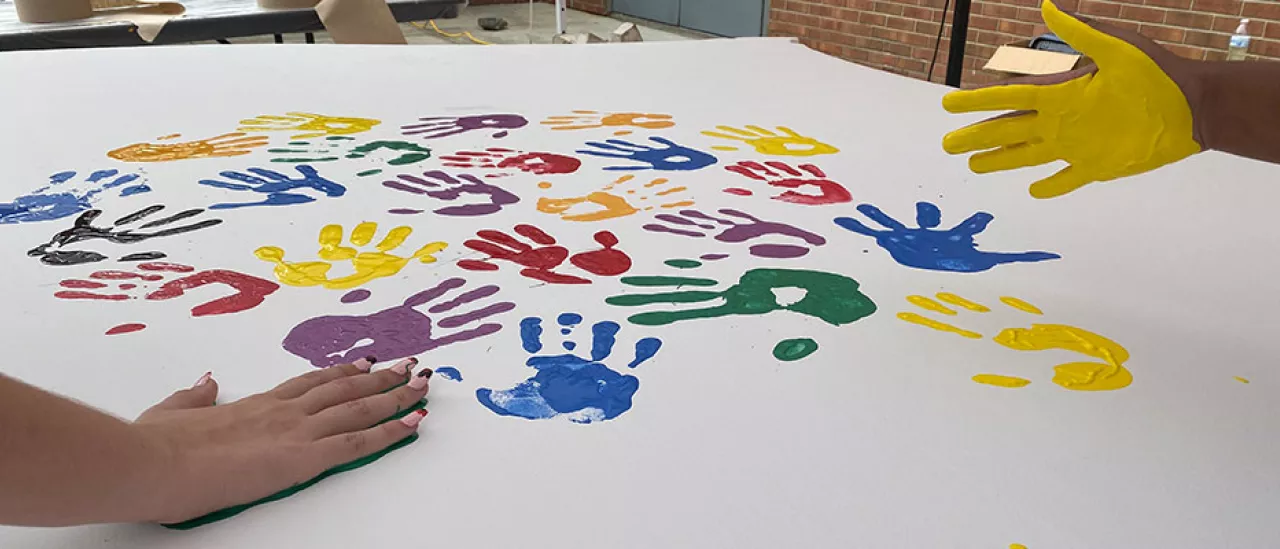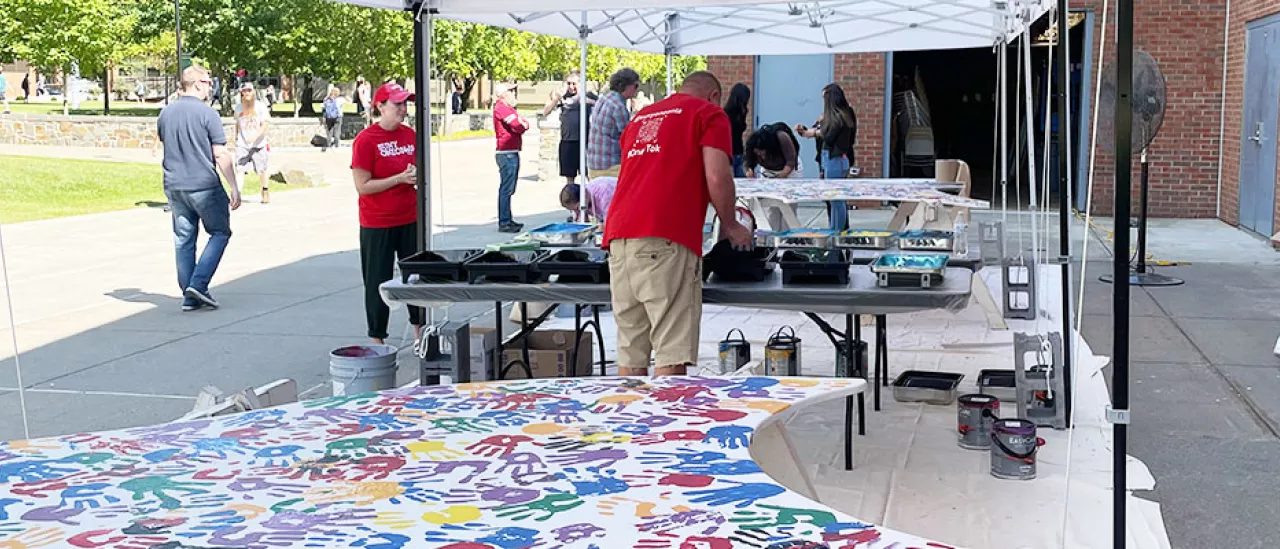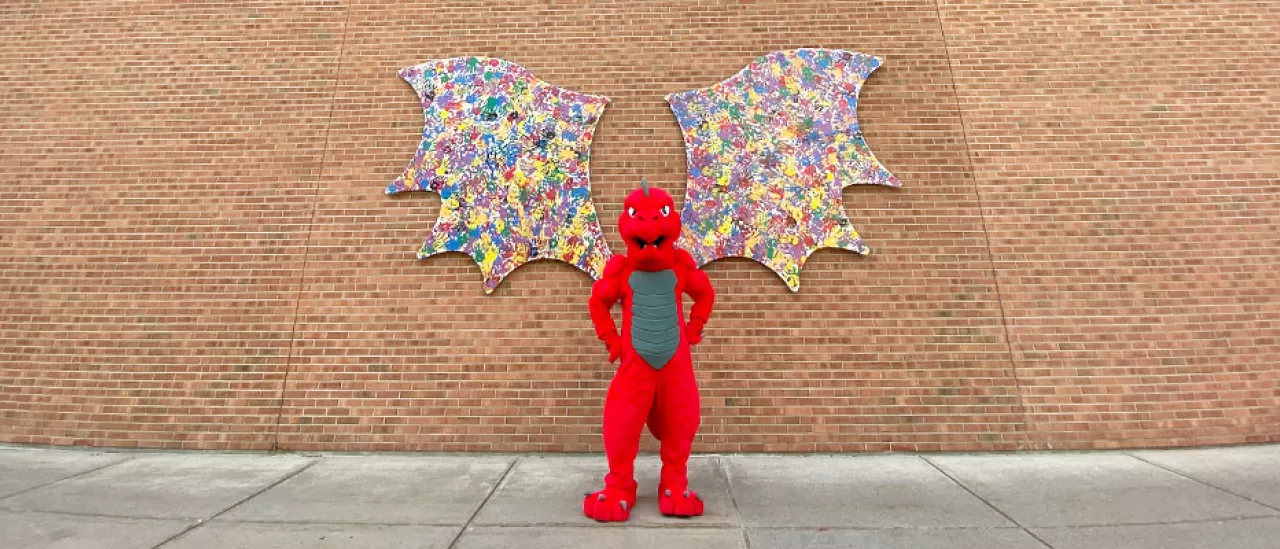 More than 400 students, staff and faculty members lent a hand this month to leave their mark on campus and celebrate the anniversary of the college's founding by helping to paint a giant dragon wings art installation.
On Friday, the completed, colorful wings were mounted on the north-facing side of Chase Gymnasium, where they will serve as a source of Red Dragon pride, as well as a fun, interactive photo opportunity for campus community members and visitors.
On Sept. 8, underneath two large tents on the campus quad, participants rolled up their sleeves, dipped their hands into colorful paint, and left handprints on two 8-by-10-foot plywood dragon wings.
Brianna Shaw, a Class of 2024 Biology pre-med major and a member of the women's tennis team, was one of the first people to leave a handprint.
"I'll be walking past the wings a lot whenever I go to the athletic trainer's in Alumni Field House," Shaw said. "I'm really excited the whole campus community is coming together to show their Red Dragon spirit in this way, and I can't wait to pose in front of them! Especially knowing that my hand and my friends' and classmates' hands are right there."
The wings were designed by the Office of Communication and Marketing and carefully cut out by Maintenance Operations Center staff, who also primed the wings with a base color and applied a sealant after the handprints were added.
The art installation was created to add color to the campus and positioned so that students, employees and visitors can pose for photos with their very own set of dragon wings. All are encouraged to share their photos on social media with the hashtag #oneontawings.
"Because so many Red Dragons participated in bringing the wings to life, the design illustrates how everyone can have a unique experience here at SUNY Oneonta, yet we all are important pieces in forming our welcoming and diverse college community," said President Alberto Cardelle. "It's truly a one-of-a-kind piece, which I can only imagine will be a point of pride and fun photo op for many years to come."