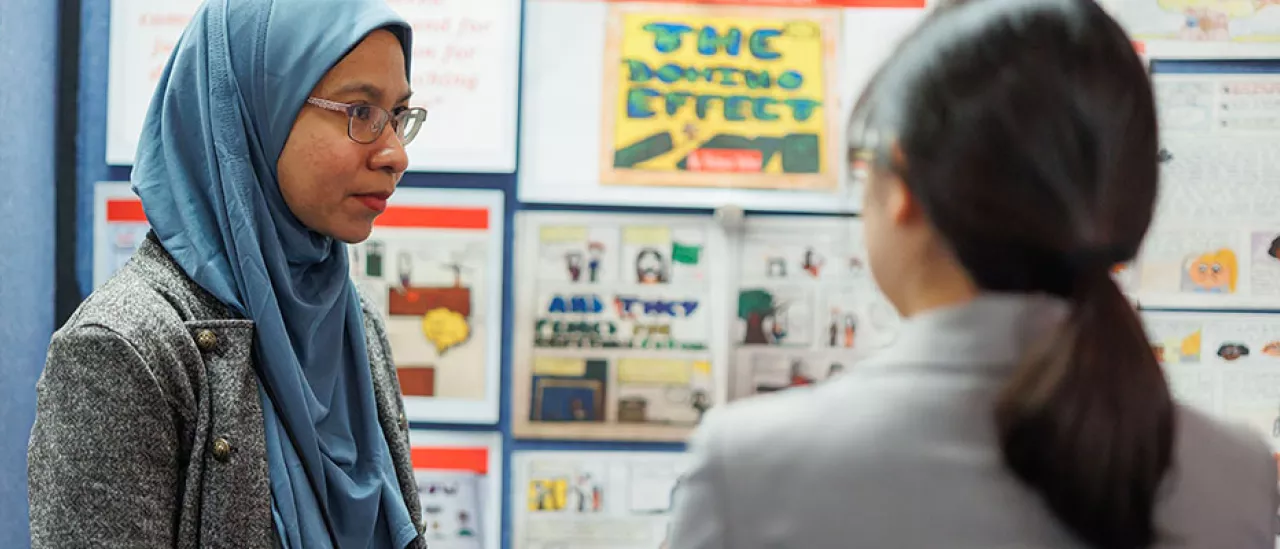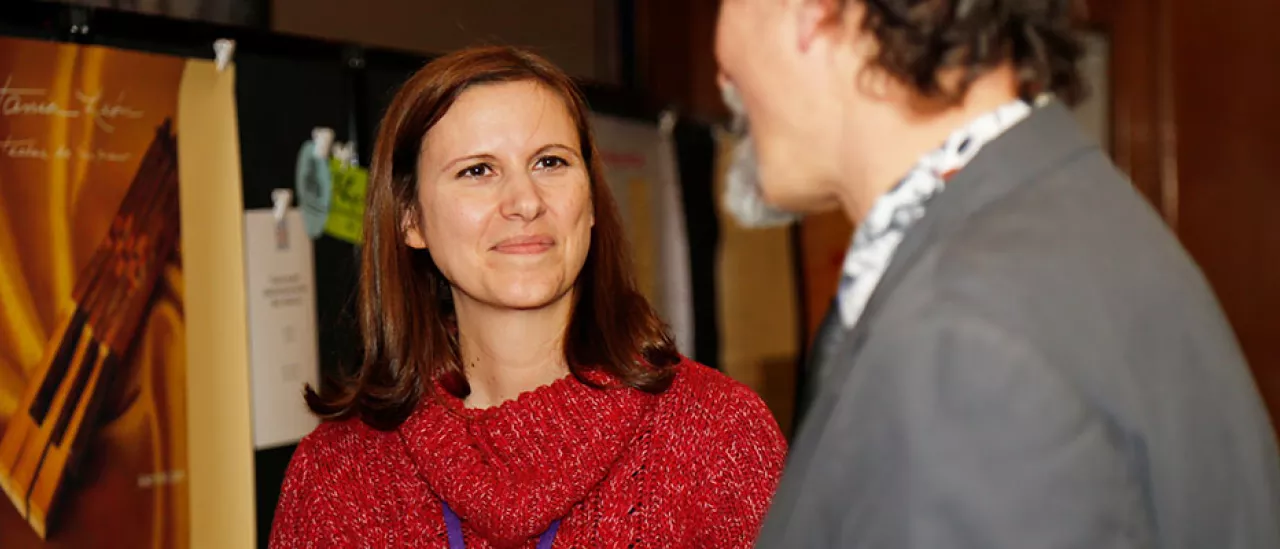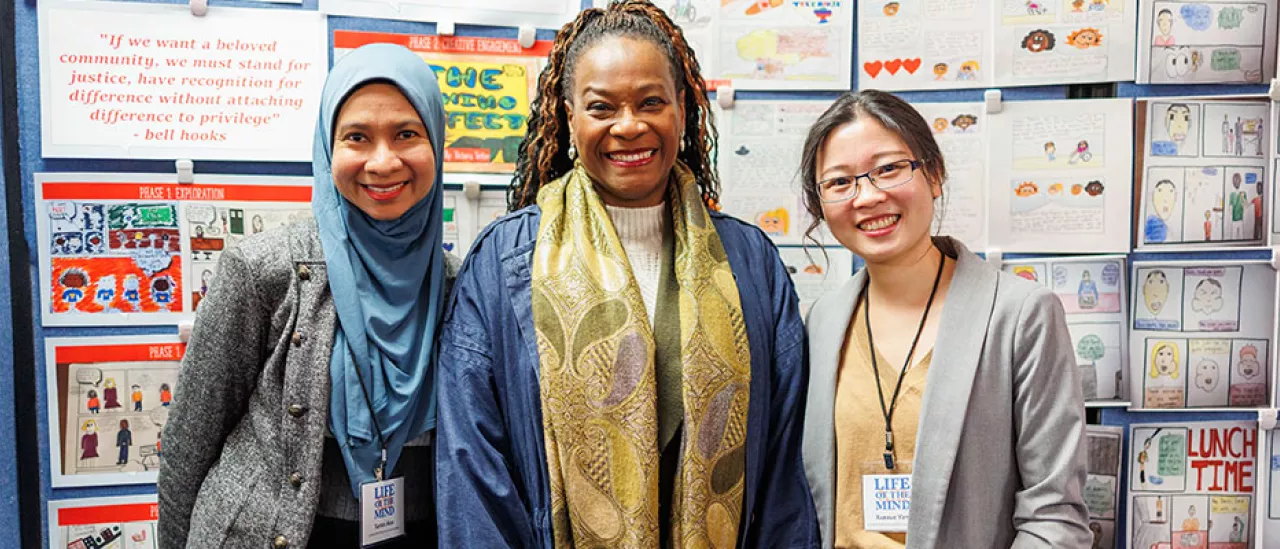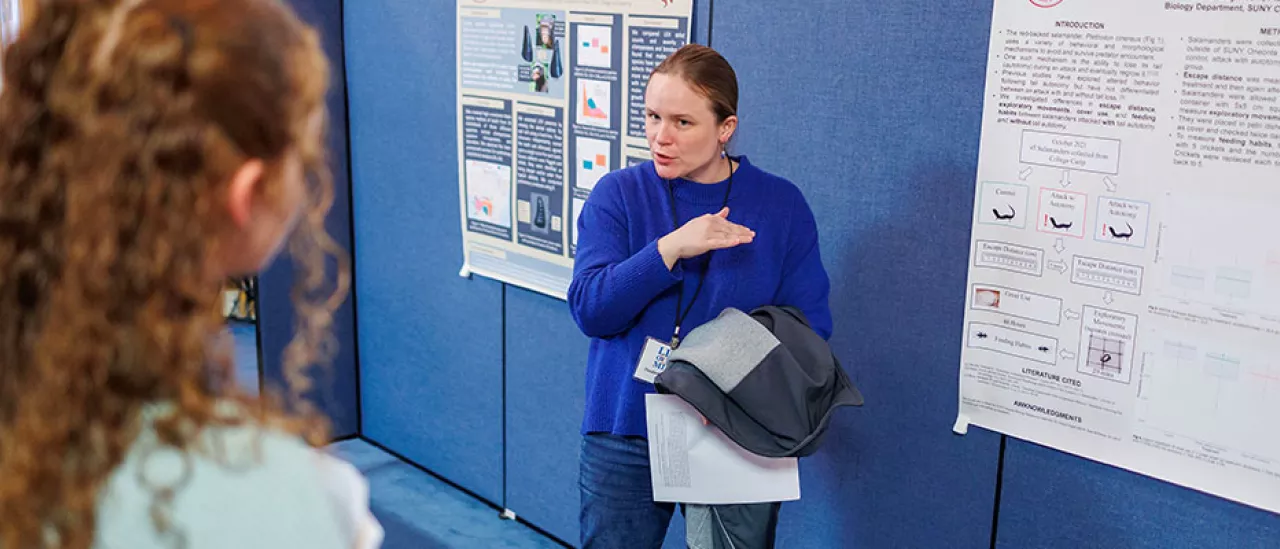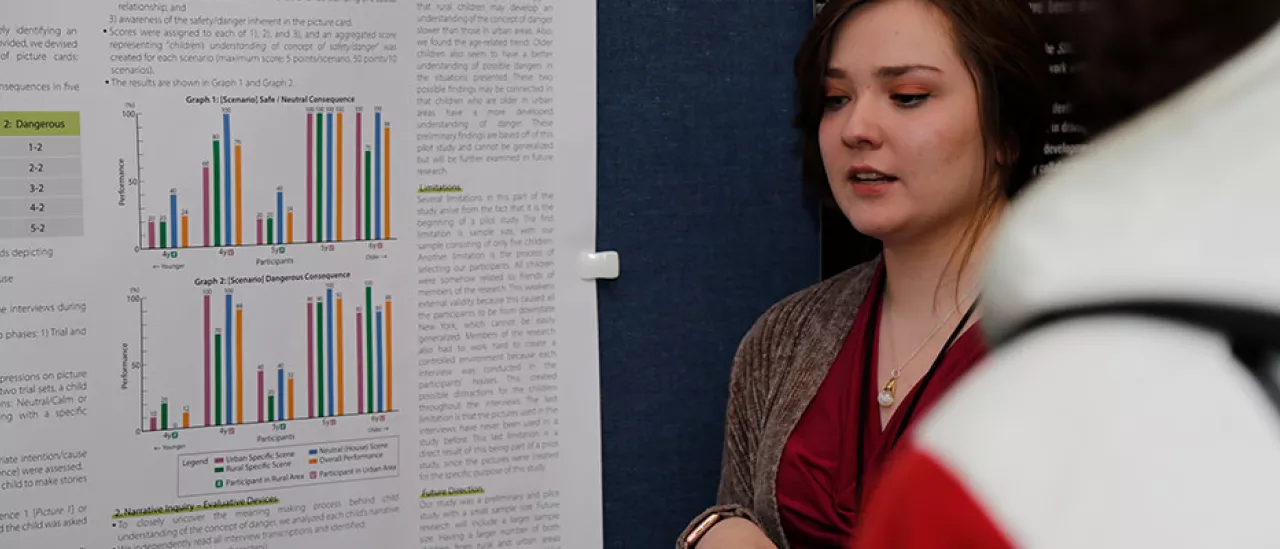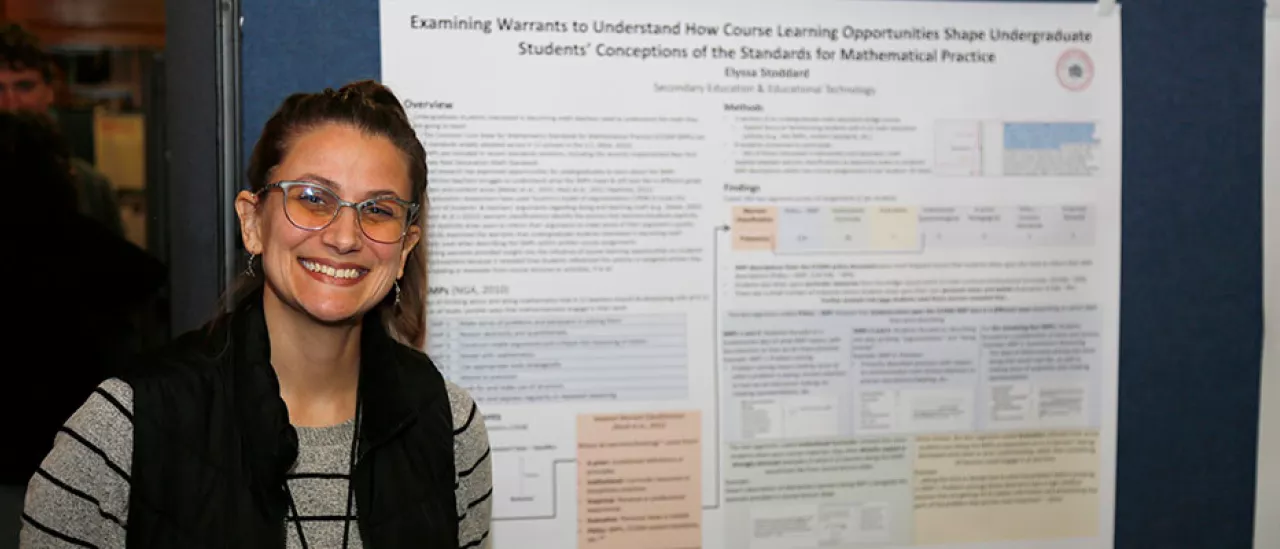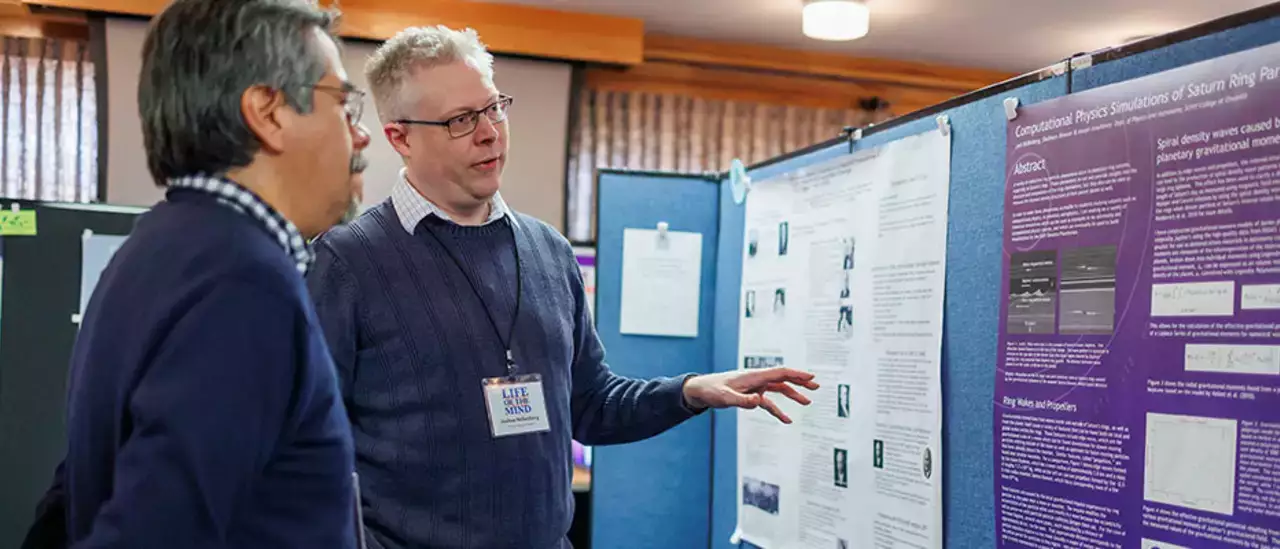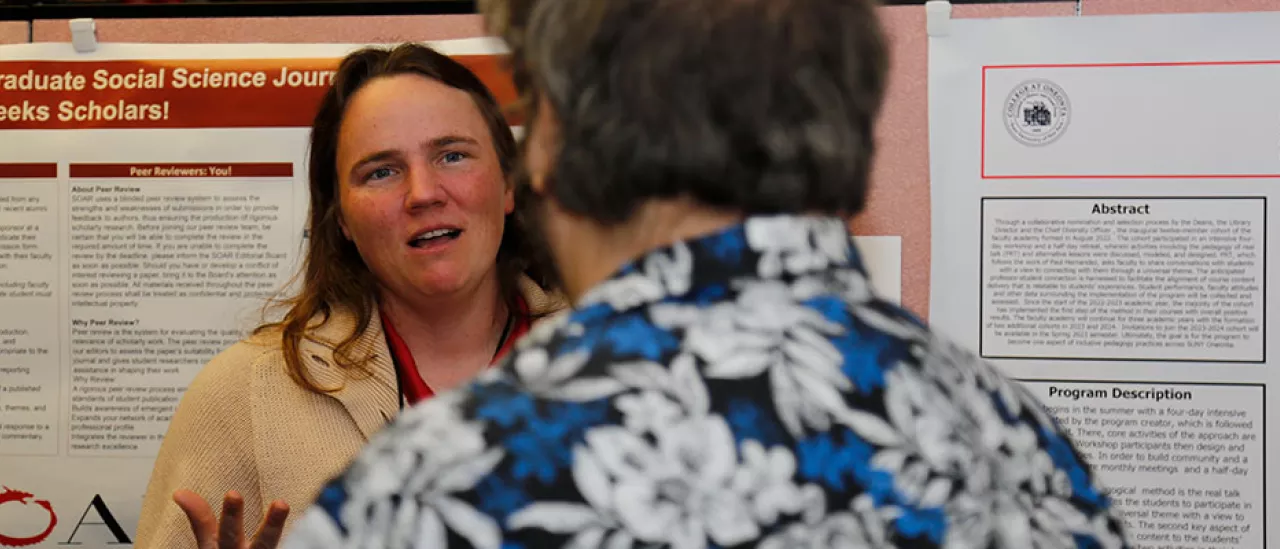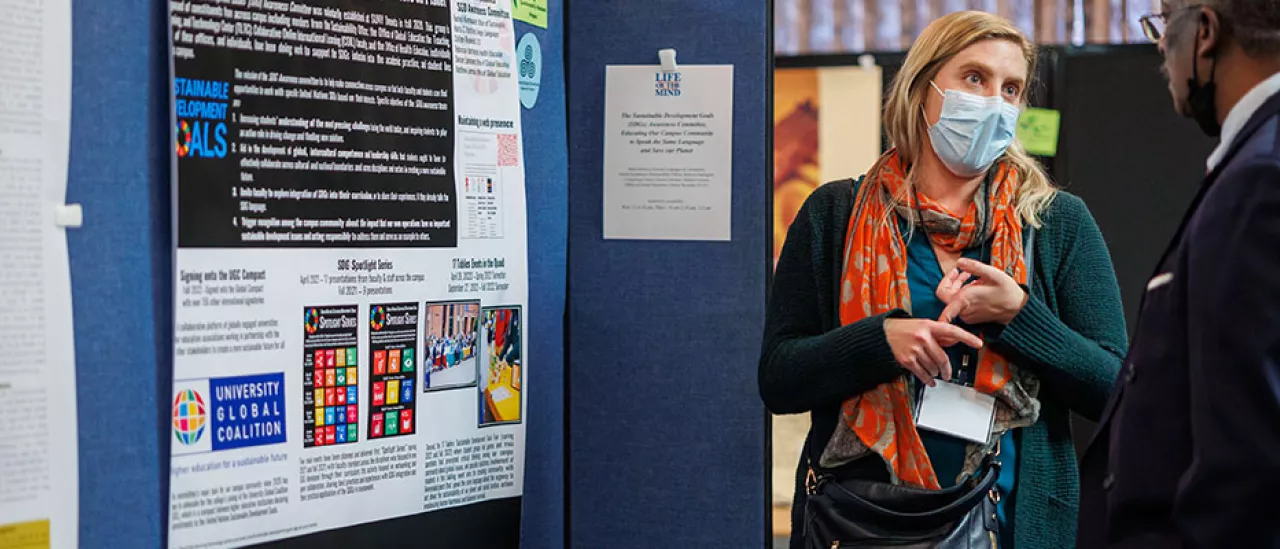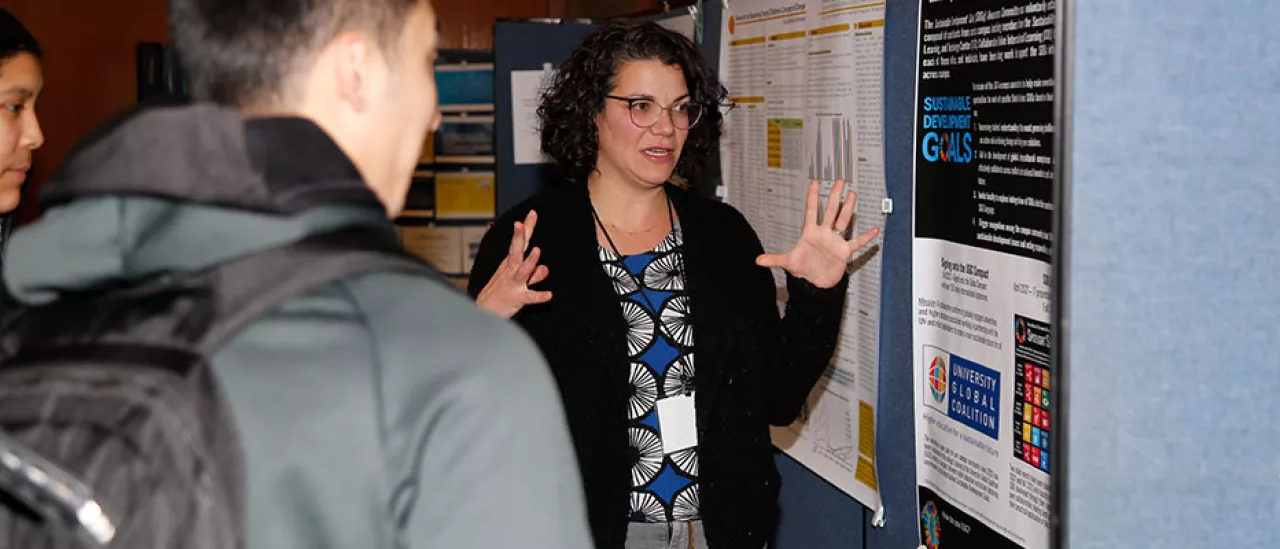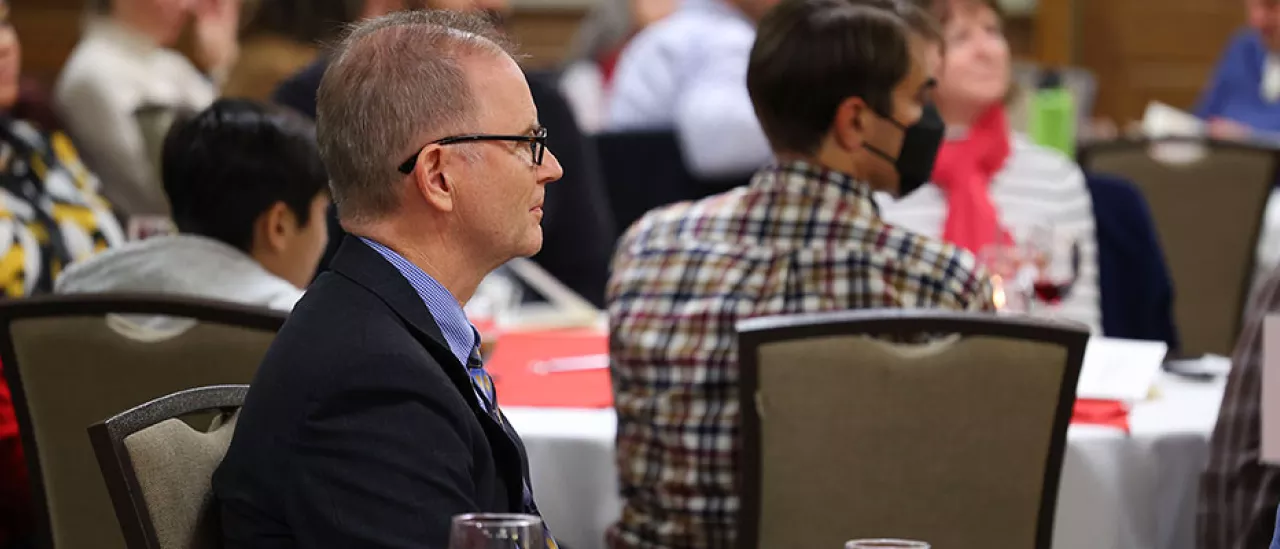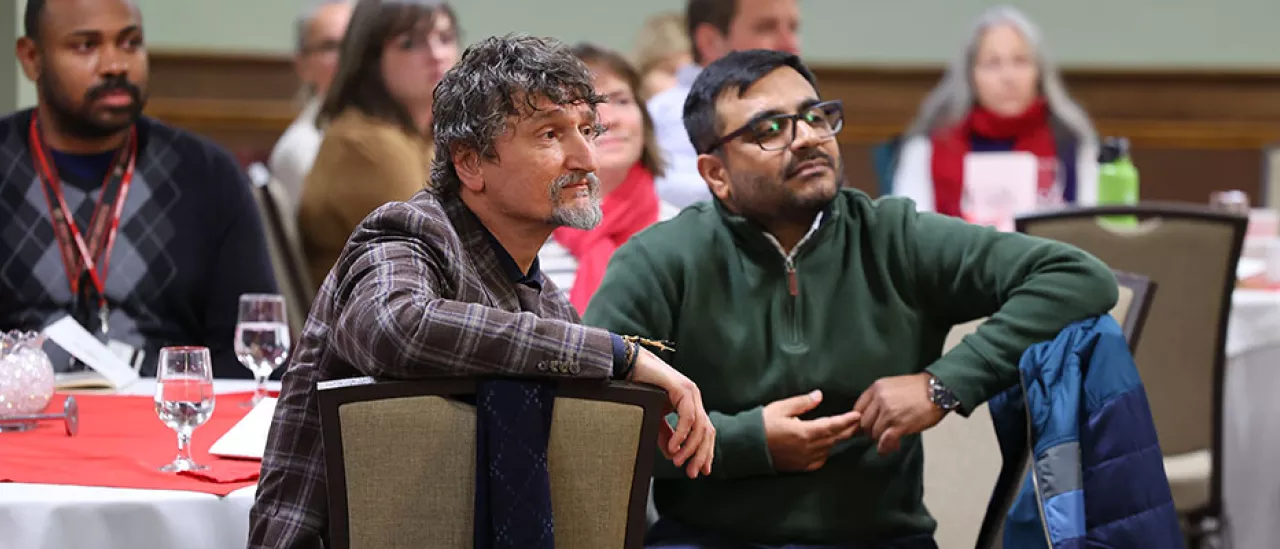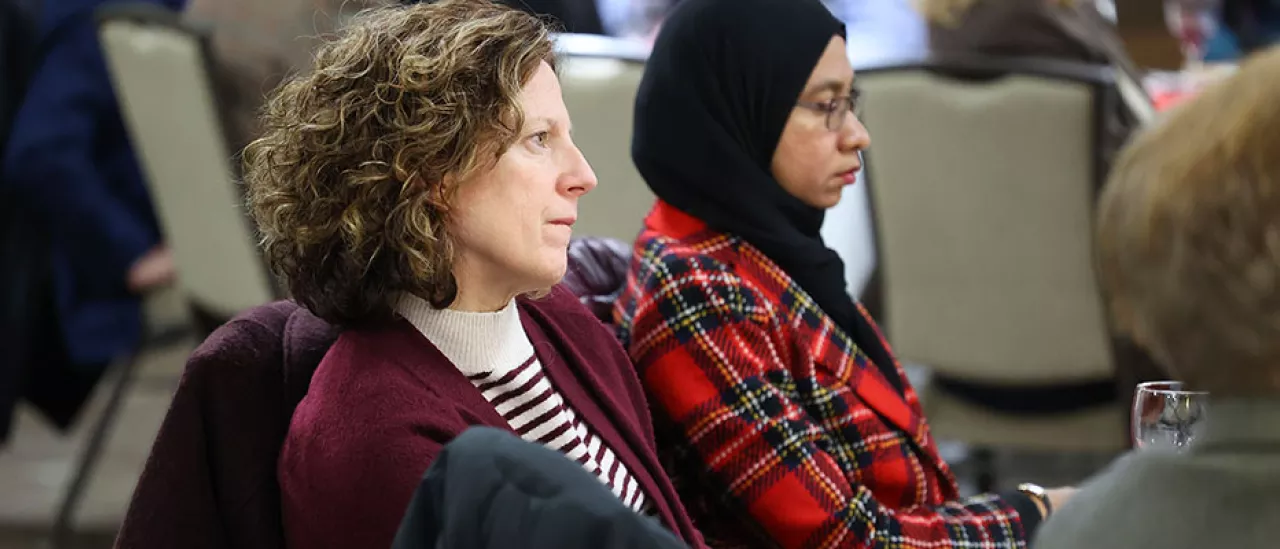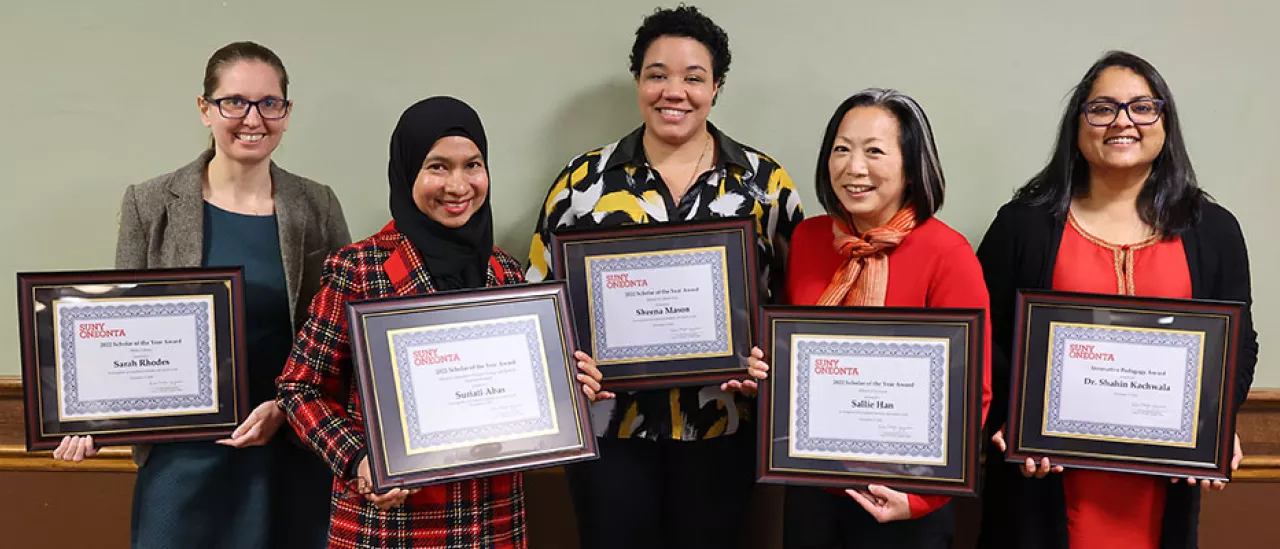 This week, SUNY Oneonta celebrated the best research, scholarly/creative activity, teaching, service and other contributions made by faculty with its Life of the Mind XIII and Community of Scholars events.
"A major part of the college's mission is to nurture a community where students grow intellectually. Our faculty model intellectual growth through their research and creative activities," said Dr. Eileen Morgan-Zayachek, acting vice president of academic affairs. "College events such as the Community of Scholars and Life of the Mind put forth some of the best work our faculty have completed over the year and create opportunity for students, faculty and staff to engage that work, participate in our academic community and celebrate faculty achievements."
The Community of Scholars, an evening awards program, was held Nov. 17 in the Morris Conference Center. The event celebrated four "Scholars of the Year," who were recognized for their scholarly and creative work between July 1, 2021, and June 30, 2022.
Scholars of the Year included:
In addition to the four scholar honorees, the Innovation Pedagogy Award was presented to Dr. Shahin Kachwala, assistant professor of women's and gender studies, School of Liberal Arts and Business. Her work focuses on the interconnections between gender, violence and political cultures. She published the book, "Revolutionary Trouble: Gender, Political Violence, and Nationalism in India," in which she analyzes the often-neglected militant or revolutionary struggle for Indian independence (1905-1947), specifically women's engagement with violence by combining historical (archival sources) and media analysis (film and news). Dr. Kachwala's teaching includes courses on transnational feminisms; feminist theories; women's political resistance; Bollywood and gender; and gender, power and society.
Life of the Mind, a faculty showcase held Nov. 16-17 in the Morris Conference Center, celebrated the rich intellectual life found on the SUNY Oneonta campus. This was the 13th showcase held, with more than 90 faculty members presenting posters, computer displays and other exhibit formats. Topics ranged from consumer perceptions of Band-Aid Ourtone bandages to young people's decision-making styles to computational physics simulations of Saturn's ring particle dynamics. A full list of faculty presenters and their abstracts can be found online.