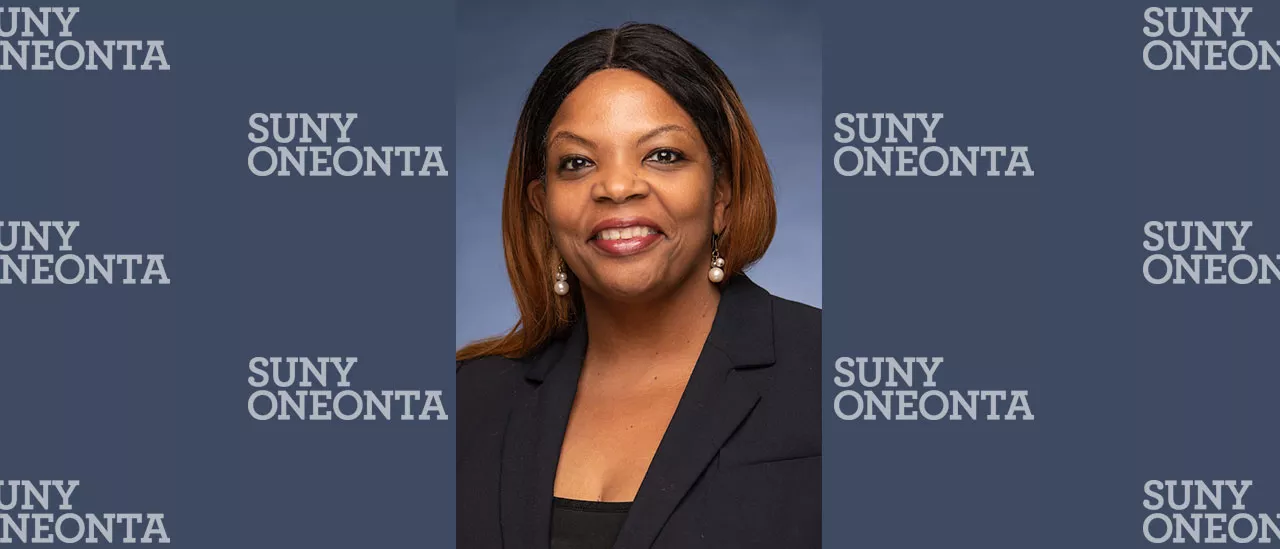 This summer, SUNY Oneonta will welcome Dr. Tracy P. Johnson as its new vice president for Student Affairs.
Dr. Johnson comes to Oneonta from Dallas College in Texas, where she served as the inaugural associate vice chancellor of student wellness and support. She was selected as SUNY Oneonta's next vice president for student affairs after an extensive nationwide search.
In her role at Oneonta, Dr. Johnson will serve on the President's Cabinet and as the chief student affairs officer, working closely with faculty and staff to develop and promote a culture focused on student success in a safe and welcoming environment.
"I want to create a sense of belonging for both students and staff built on SUNY Oneonta's core values of inclusivity, service and sustainability," Dr. Johnson said. "I look forward to continuing the successes and traditions of our students while enhancing the nurturing community of Oneonta where students can grow intellectually, thrive socially and live purposefully."
Dr. Johnson will provide overall strategic direction, leadership, administration and management for the Division of Student Affairs, which includes Athletics, the Counseling Center, Health and Wellness Center, Student Success, Community Standards, Student Life and Leadership at Hunt College Union, Campus Recreation, and Residential Community Life.
"I am excited for Dr. Johnson to join us this summer," said President Alberto Cardelle. "Her vast experience will serve us well, and I know she is looking forward to getting to know the college community and contributing to our good work in supporting students throughout their time at SUNY Oneonta."
Dr. Johnson has a doctorate in Educational Culture, Policy and Society from the University at Buffalo; master's in Theological Studies from Roberts/Northeastern Seminary (RWC/NES); master's in Human Resource Management from Buffalo State; and a bachelor's in Social Work from the Rochester Institute of Technology. She has more than 30 years of experience in management, having previously worked at the El Centro campus of Dallas County Community College, University at Buffalo, SUNY College at Buffalo (Buffalo State), and Roberts Wesleyan College.
A native of Buffalo, NY, Dr. Johnson is passionate about friends and family, spirituality, travel, volunteerism and reading. She is looking forward to becoming an active member of the Oneonta community and joining a variety of community organizations.
Dr. Johnson's appointment will begin July 11,2022.