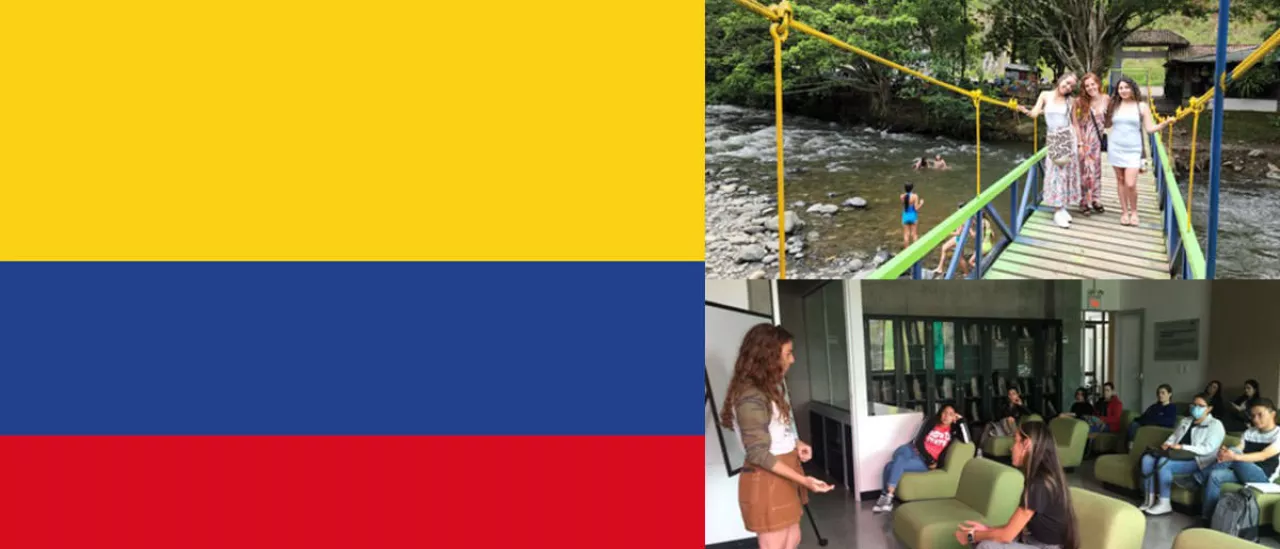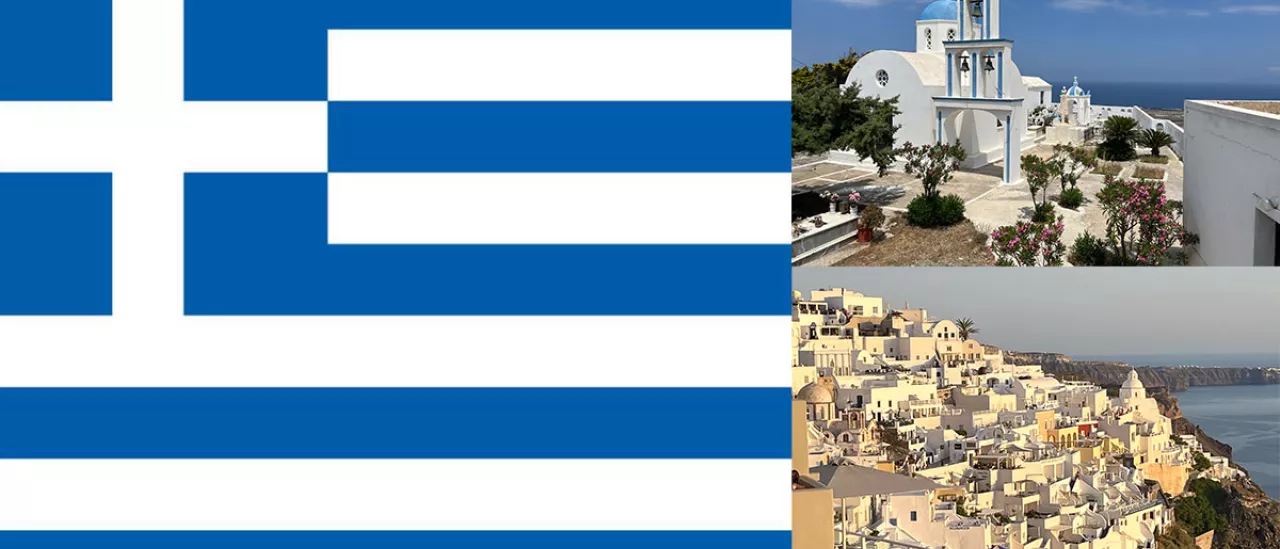 After two years of canceled flights and postponed itineraries, SUNY Oneonta students are once again able to travel internationally and take part in life-changing study abroad programs across the world. More than 20 students are studying abroad this summer, with more set to leave in the fall.
Through the college's Office of Global Education, 13 SUNY Oneonta students are enrolled in summer exchange programs at the American College of Greece in Athens, Greece, and Jyvaskyla University of Applied Sciences in Finland. Seven additional SUNY Oneonta students are participating in other SUNY programs in a variety of locations. Some of the students have received scholarships through the College Foundation to help fund their experiences.
Three other SUNY Oneonta students, majoring in secondary education, international studies and Spanish, are busy conducting independent research at public higher education institutions in Colombia, sponsored by the College Foundation and the Foreign Languages and Literatures Department.
COLOMBIA
Students in Colombia have traveled to three cities – Manizales, Cali and Cartagena – to conduct research at three public higher education institutions that have been engaged with SUNY Oneonta through COIL (Collaborative Online International/Intercultural/Interdisciplinary Learning) since 2014. These are the Universidad de Cartagena, Universidad del Valle, and Universidad de Caldas.
The students are collecting data through interviews and ethnographic observations, and have presented to faculty and students at these institutions. The objective of their work is to "investigate opportunities accessible to undergraduate students through COIL to become intercultural and linguistically competent," according to Associate Professor of Spanish Maria­ Cristina Montoya, a faculty sponsor for the trip along with Spanish Lecturer Alejandra Escudero. 
"By investigating different avenues to bring meaningful education for all and to advance towards a more equal and sustained access to global learning opportunities, their aim is to observe social justice through the implementation of COIL," Montoya said.
A highlight of the trip so far has been meeting (and getting a photo with) Francia Márquez, an environmental activist from southwestern Colombia who has become a national phenomenon since becoming the country's first Black vice president last week. While abroad, the students are maintaining a blog to recount their experiences. 
GREECE
This fall, a total of 10 SUNY students will participate in Oneonta exchange programs in Greece and Japan, and 11 Oneonta students will participate in other SUNY programs. 
"The full re-opening of study abroad programming is something to celebrate," said Global Programs Coordinator Denise Leinonen. "These experiential learning opportunities enrich the lives of our students and offer experiences that further develop important skills such as intercultural communication, problem-solving, adaptability, and independence. Ask anyone who has been on one: study abroad trips are life-changing."
Natalia Gibbons, a senior studying Sport Management and Communication Studies, took Modern Greek I through the American College of Greece. This was an introductory Greek language course that allowed her to learn and apply the Greek language in her daily life in Athens. 
When not in class, Gibbons and her classmates went scuba diving, took part in a sunset meditation experience in Cape Sounion, went cliff jumping on the Greek islands of Hydra and Santorini, and went to Poseidon's Temple and the top of the Acropolis to see the Parthenon.
"Being able to apply what I was learning daily by ordering my food in Greek, or by making small talk with locals was a truly rewarding experience," Gibbons said. "This trip impacted me in many ways. I was able to form meaningful friendships with people from all over the U.S. and beyond, and also was able to deepen my understanding of Greek culture and customs. Studying abroad was something that I always wanted to do, and I am so happy that I made the decision to go this summer. It is truly an experience that I will never forget."