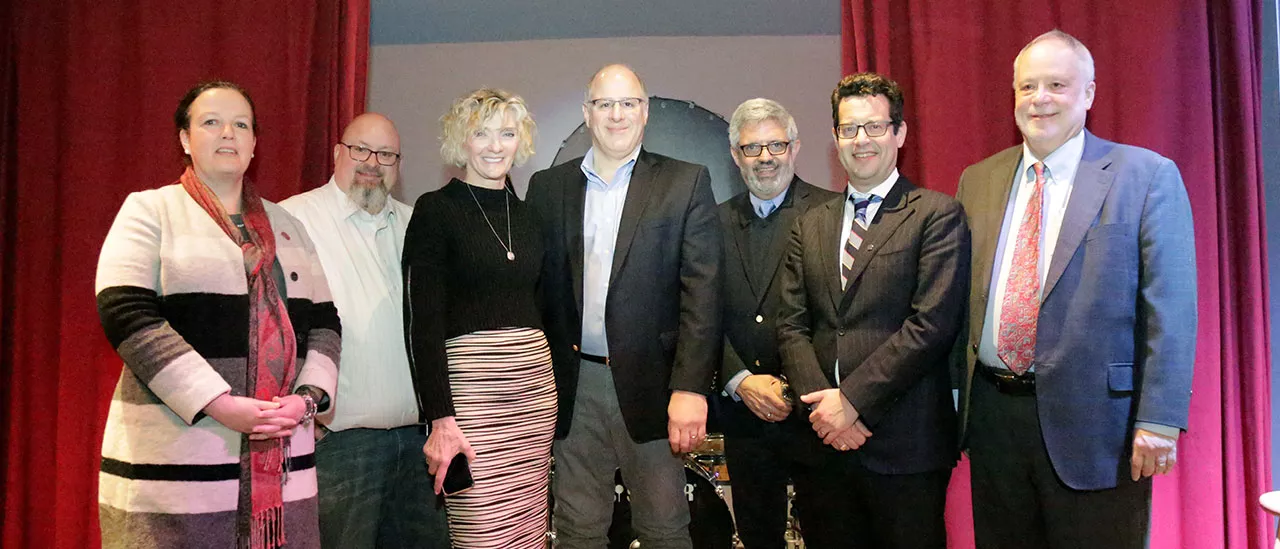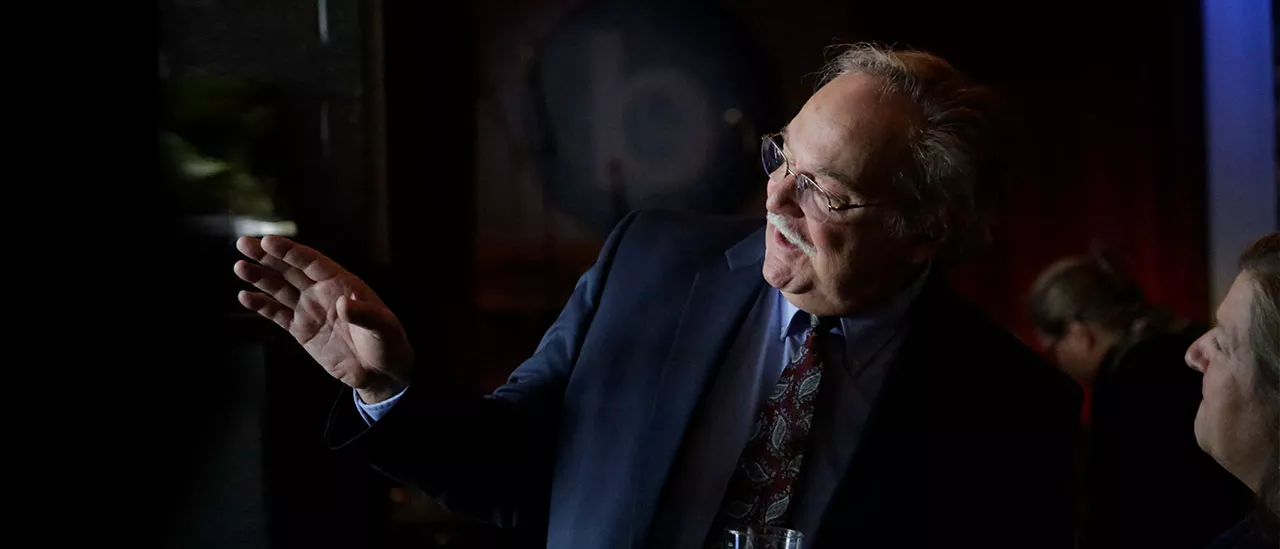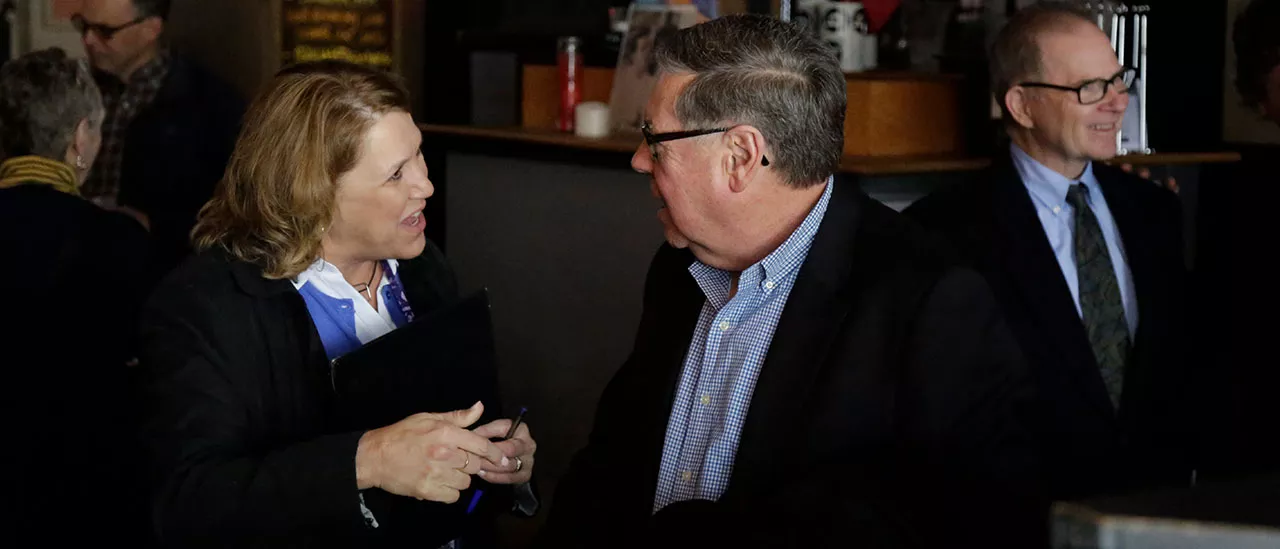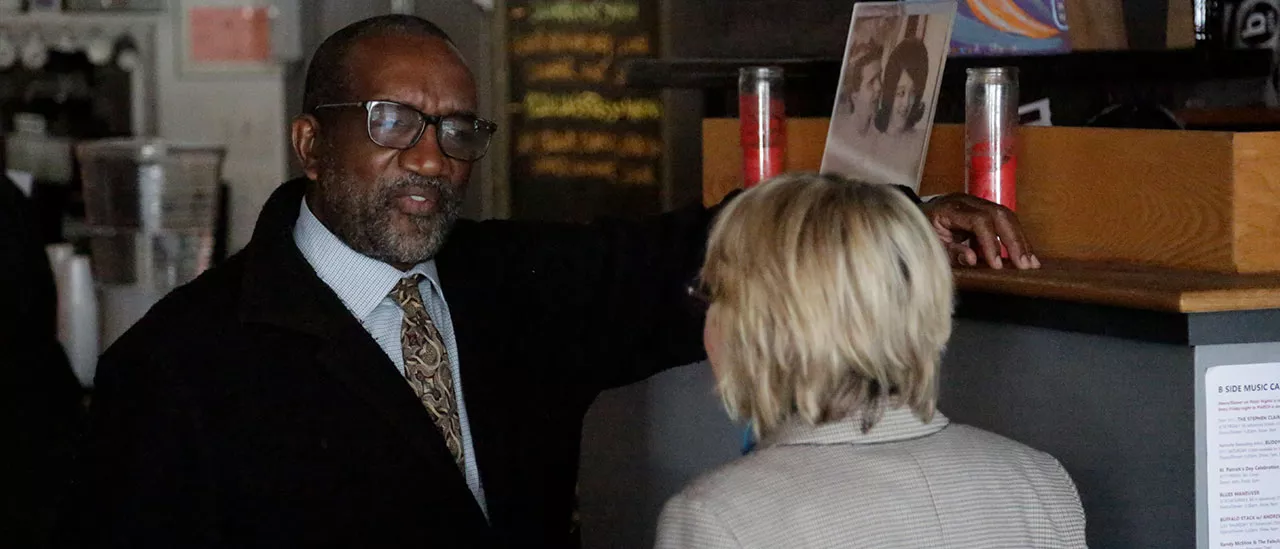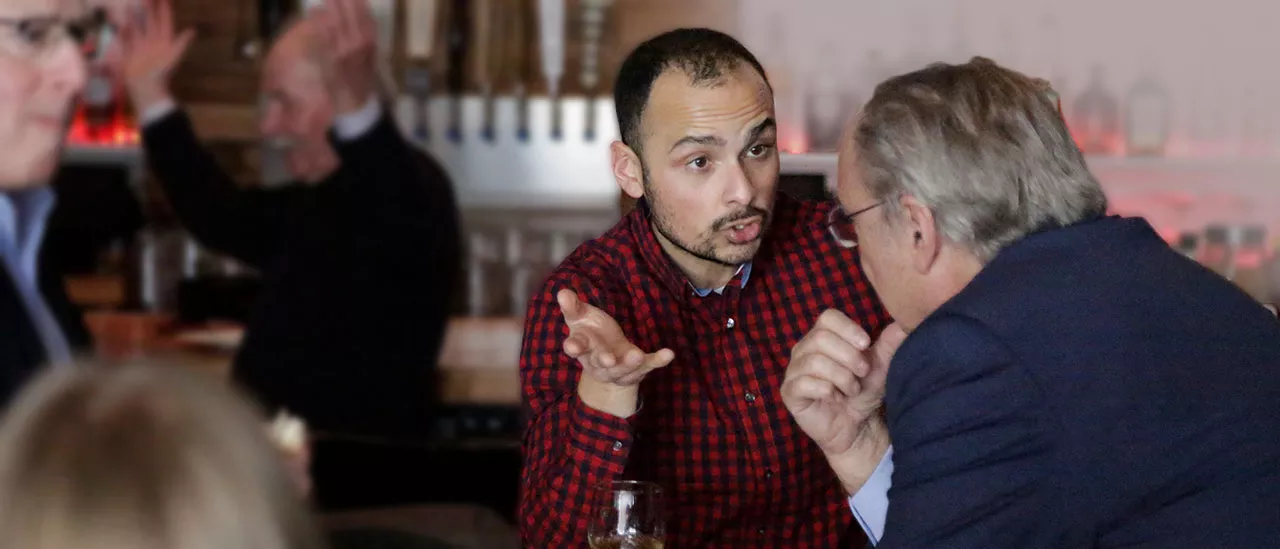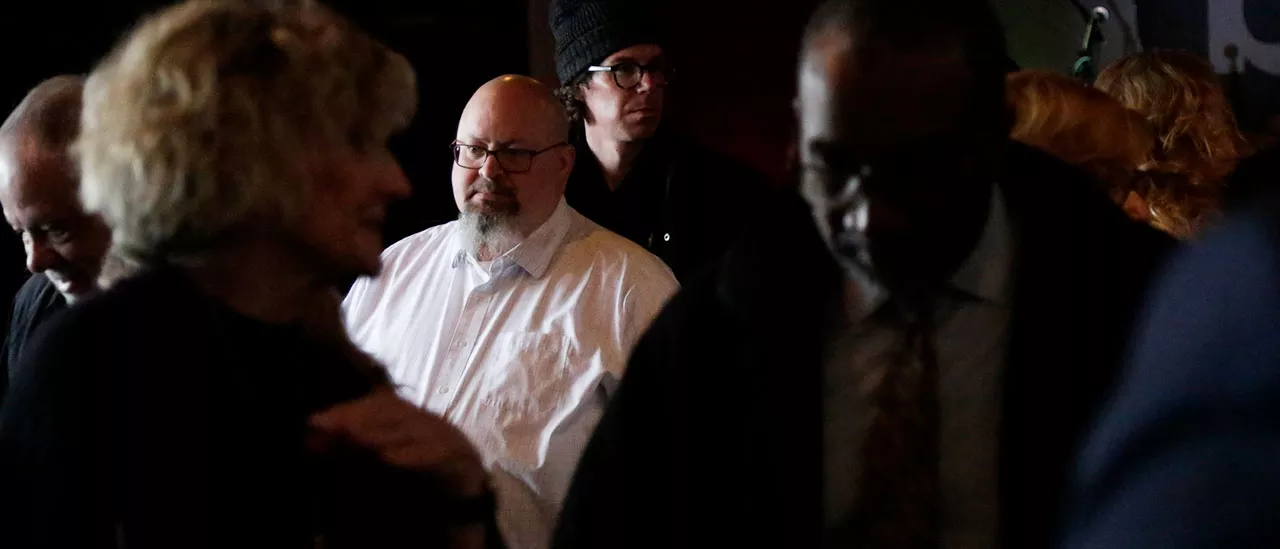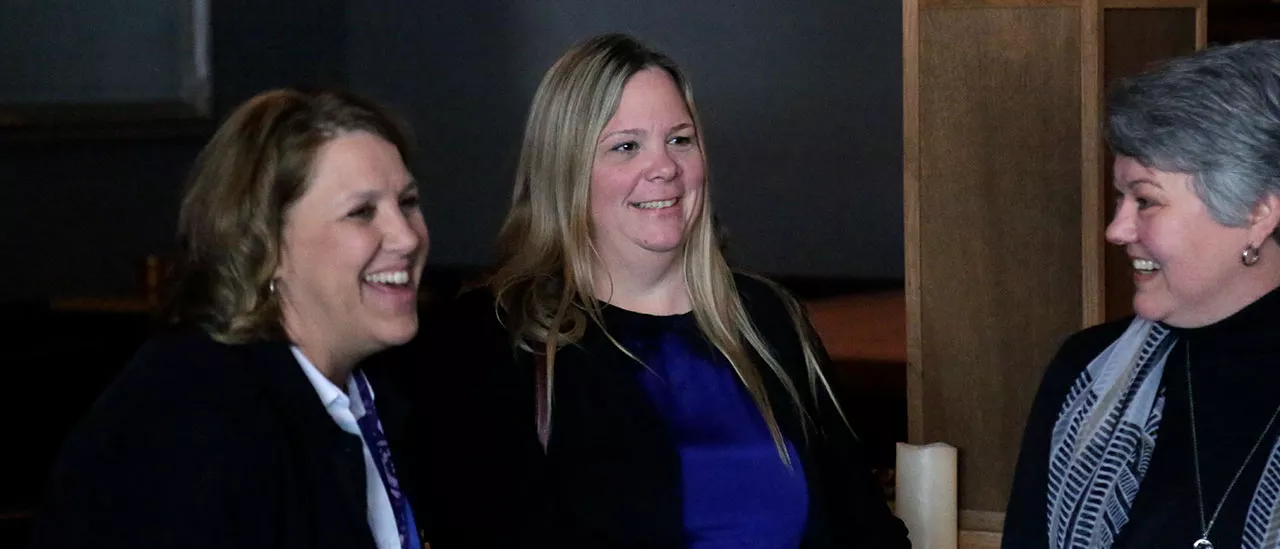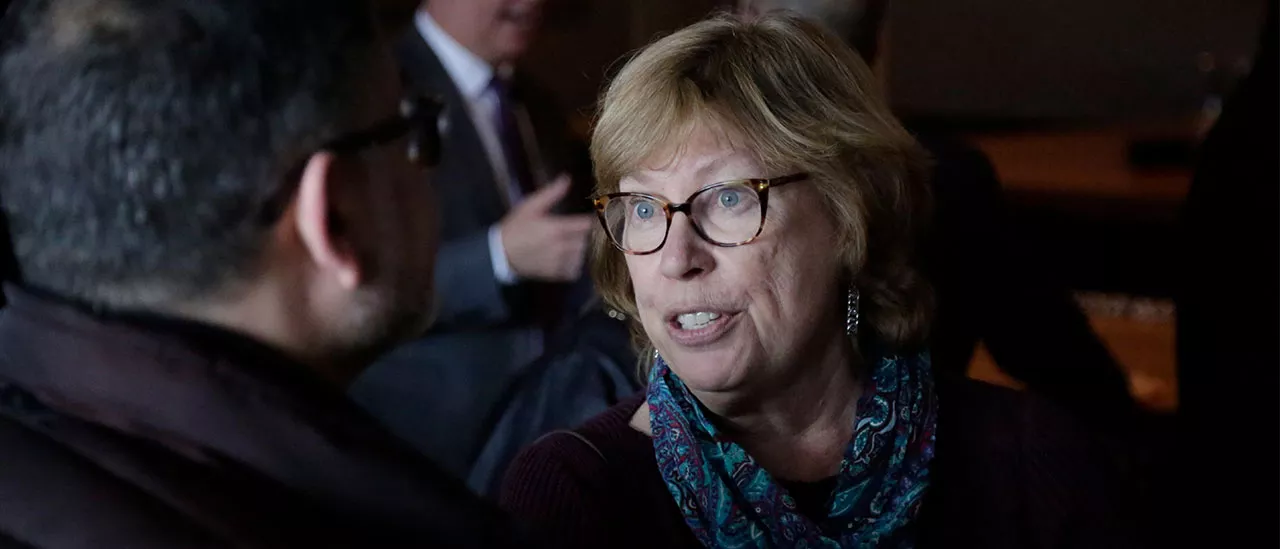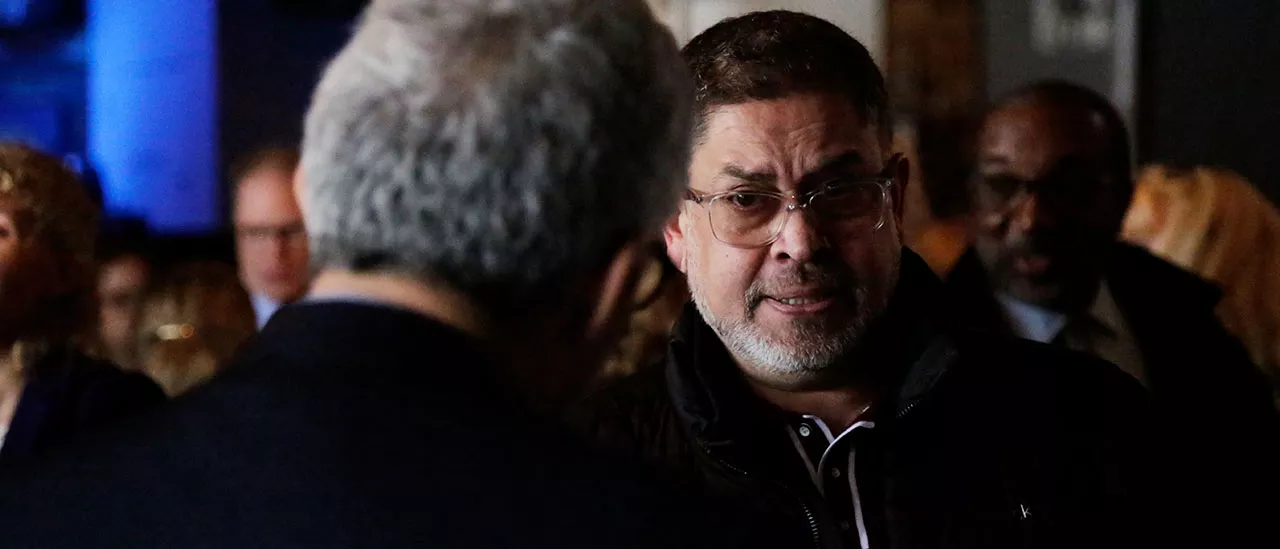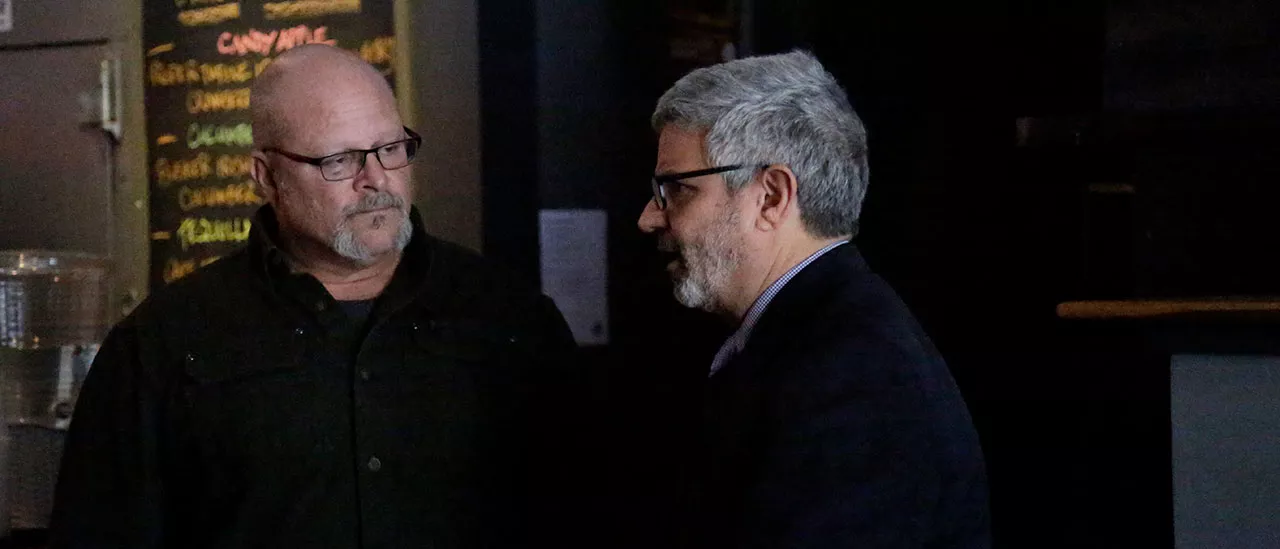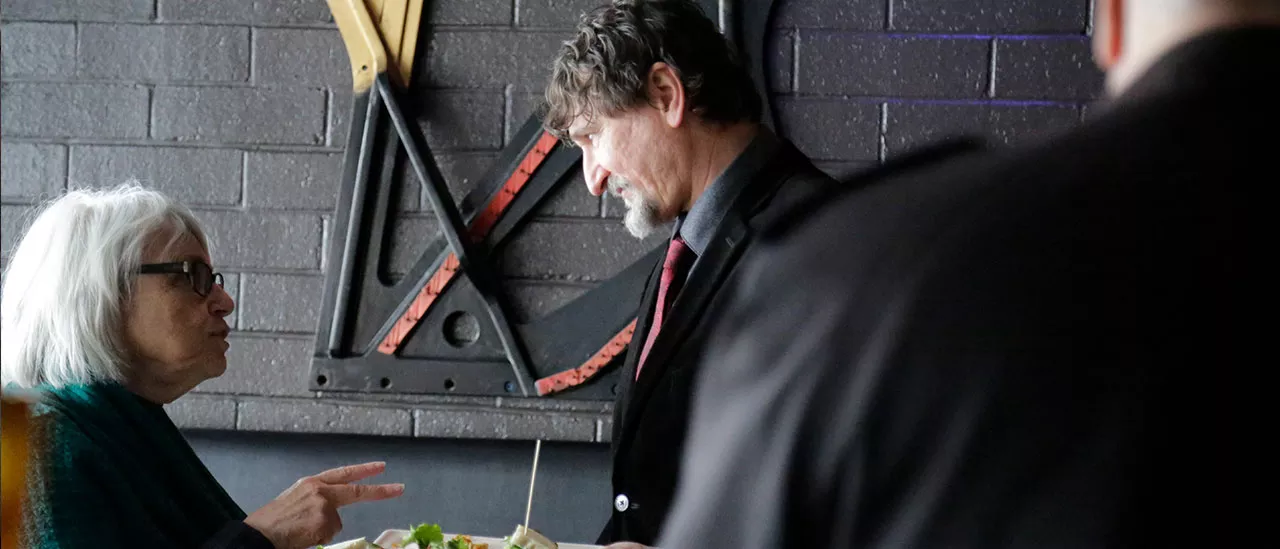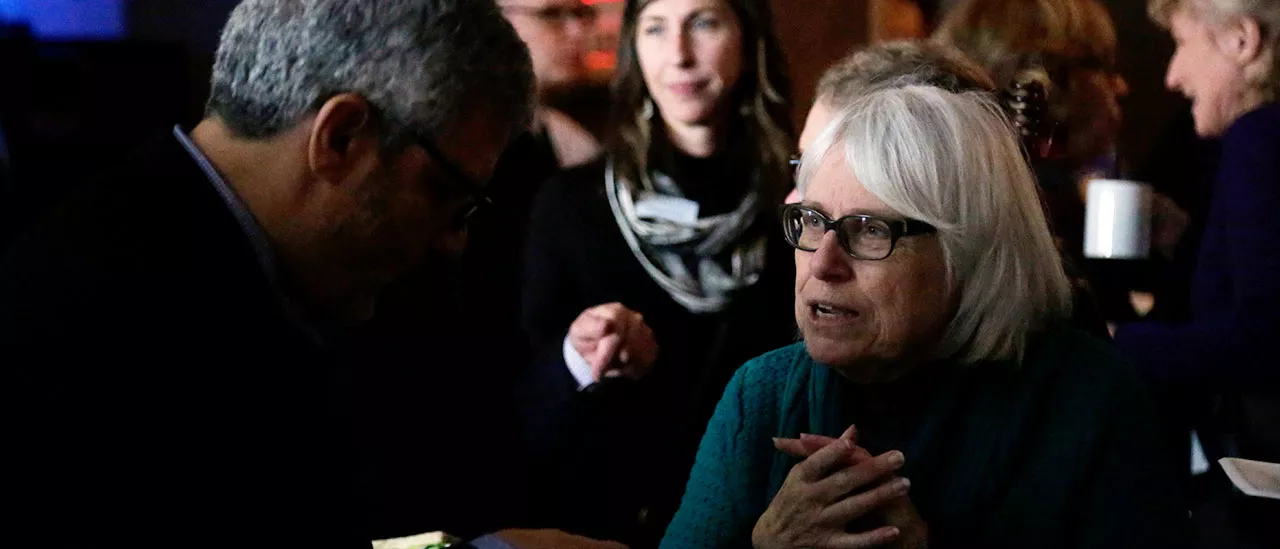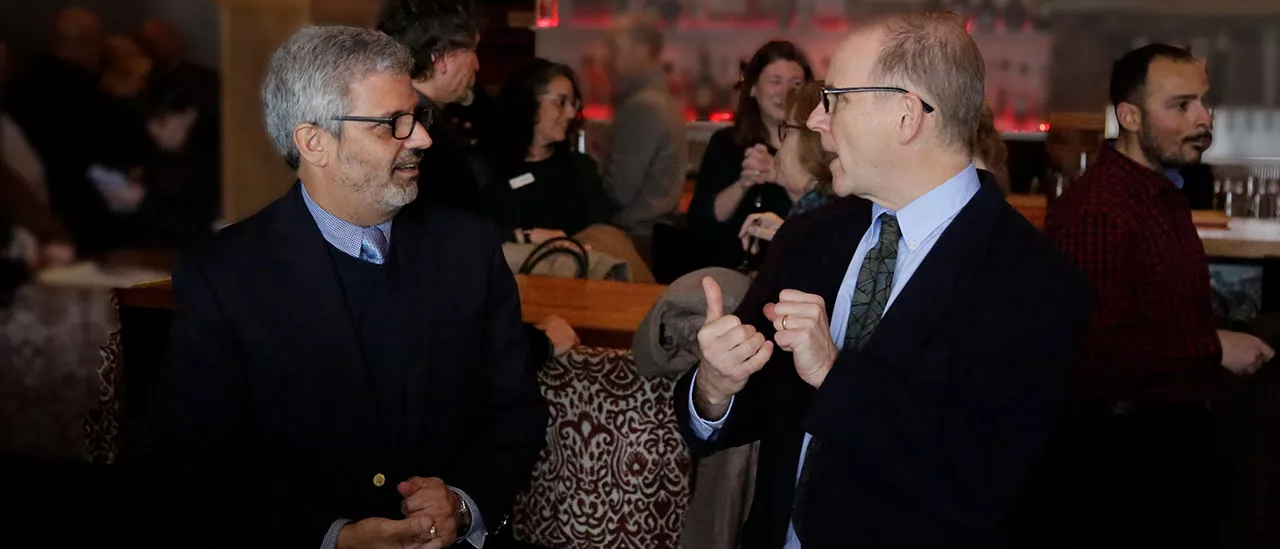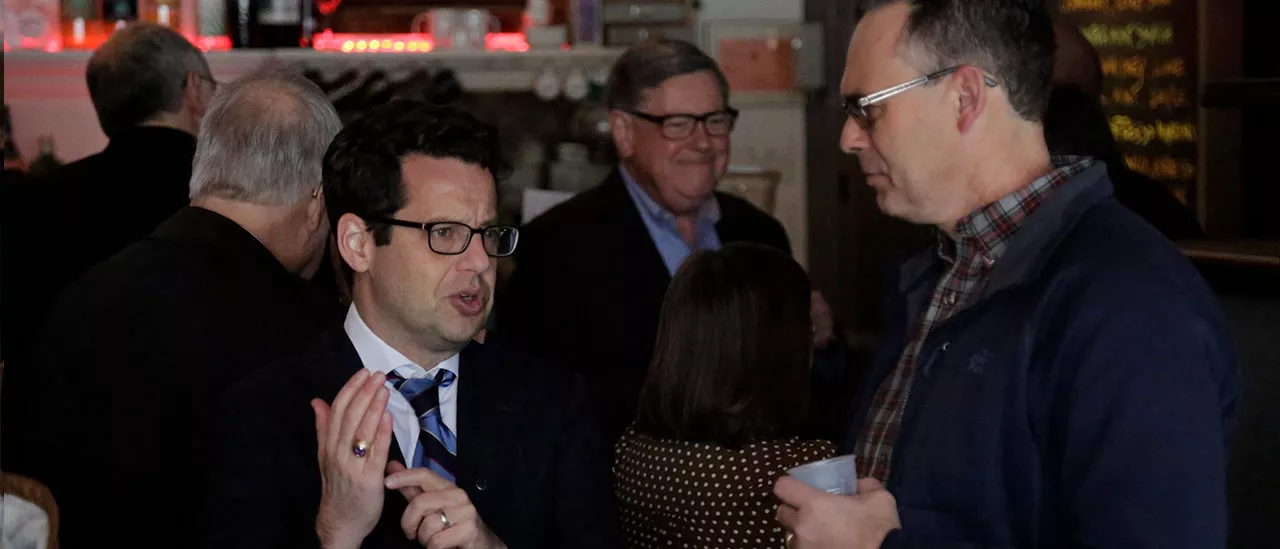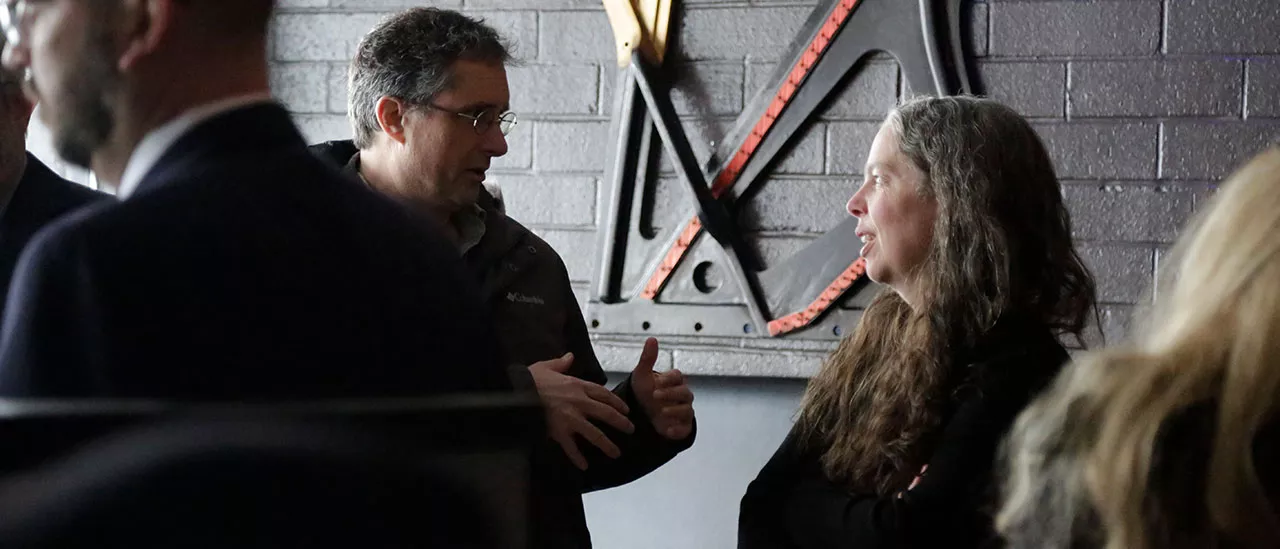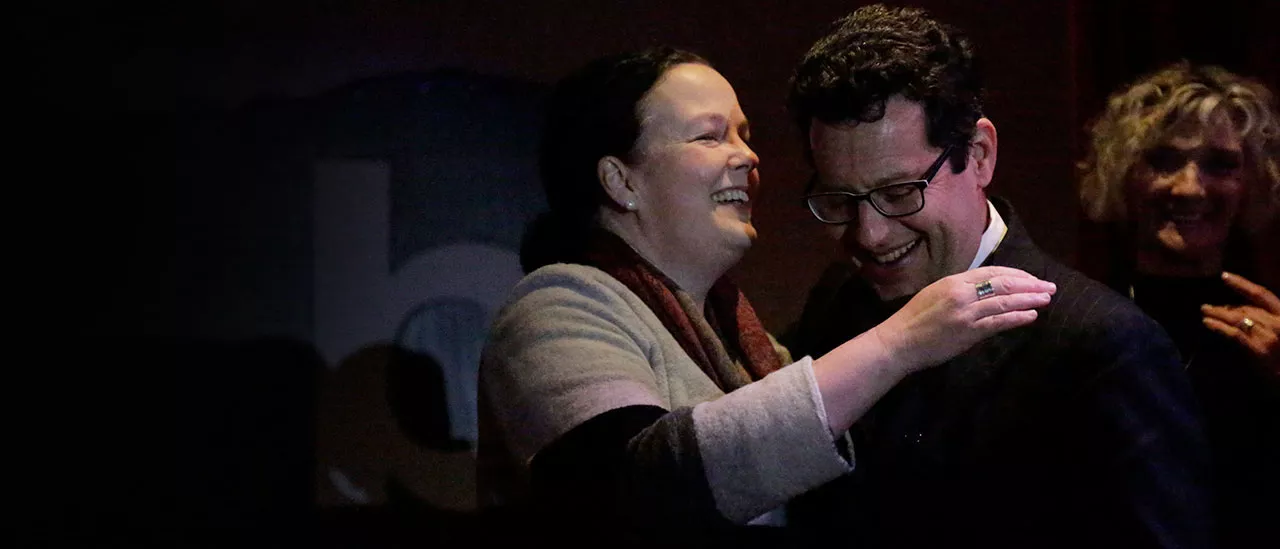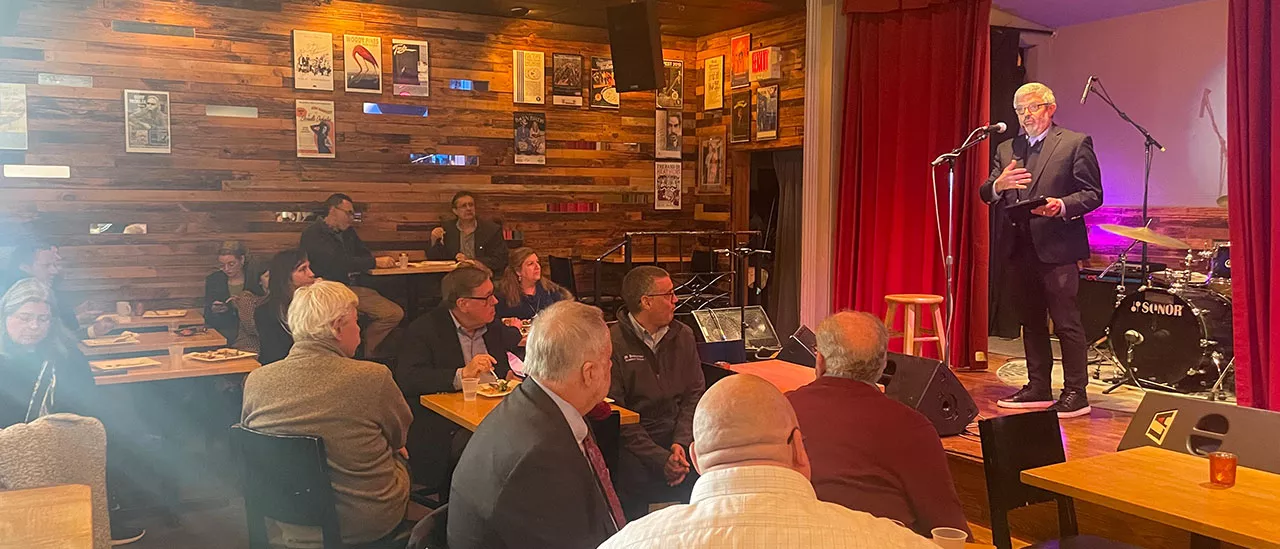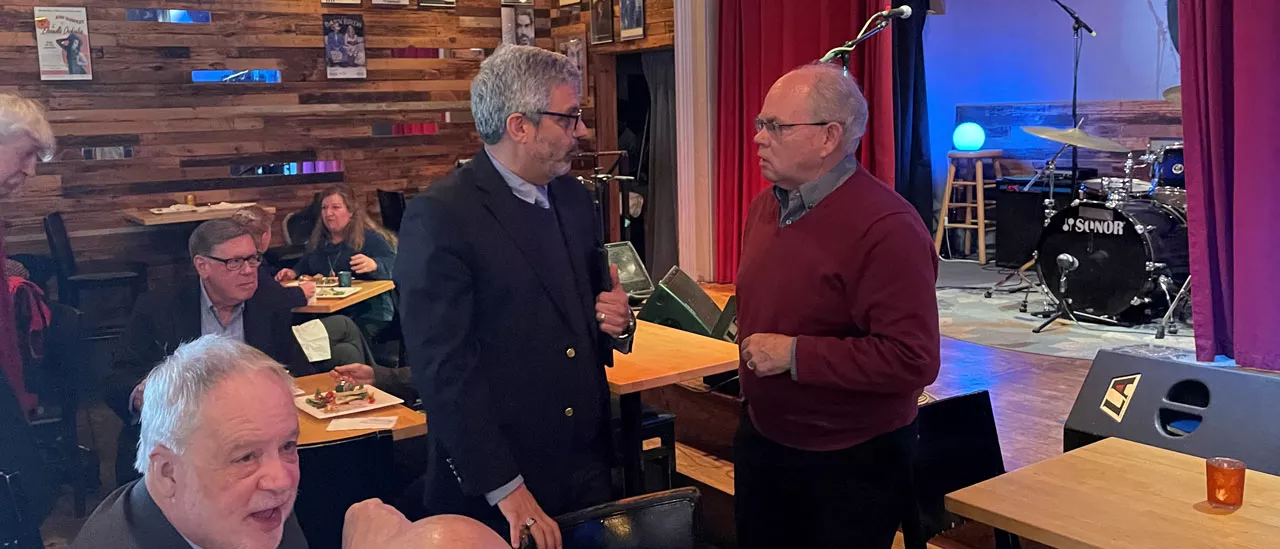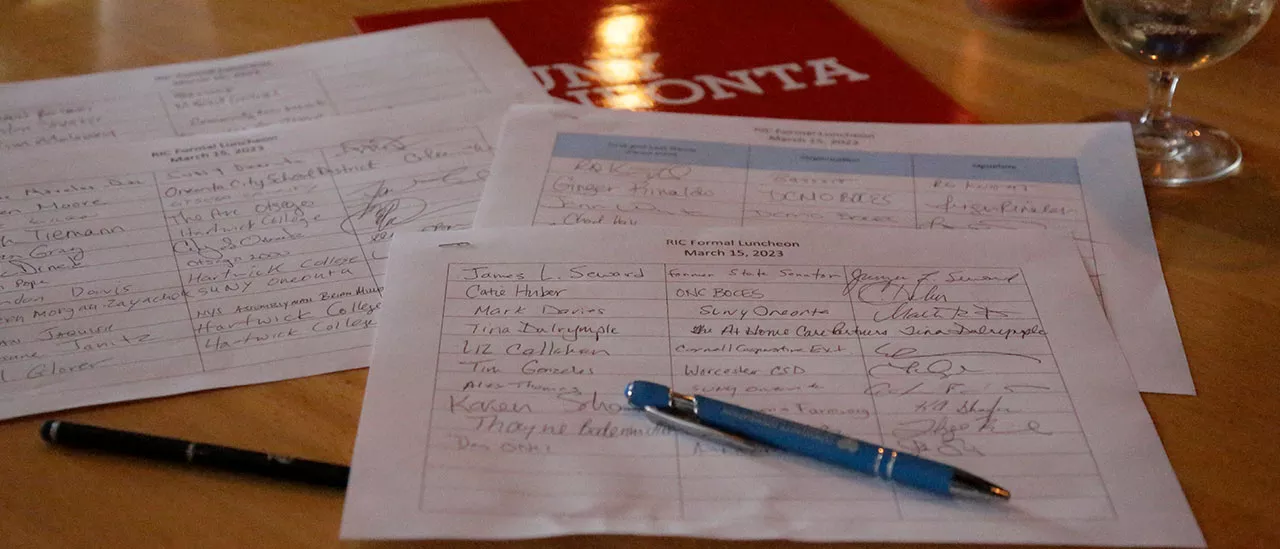 Joined by regional leaders, SUNY Oneonta President Alberto Cardelle announced the launch of the Regional Innovation Council on Wednesday, March 15, during a kickoff event at the Bside Ballroom and Supper Club in downtown Oneonta.
The Regional Innovation Council, spearheaded by SUNY Oneonta, is a collective initiative of educational and healthcare institutions, businesses, human service agencies, non-profits and public officials. The purpose of the group is to increase coordination between anchor institutions on economic and community development initiatives and address opportunities for continued partnership and collaboration within the region.
"In Fall 2021, the university engaged in a series of dialogues with internal and external stakeholders to get an understanding of the role we should be playing in the community," Dr. Cardelle said. "The feedback was overwhelmingly positive. The discussions highlighted both the desire and need for the university to play a greater role in the community and to work with other community leaders to address the region's economic and community development."
20 Initiatives in Development
The Regional Innovation Council has grown both in size and scope since its inception in 2022. Over the last eight months, approximately 75 individuals representing more than 30 organizations have joined together to collaborate on regional issues and opportunities in healthcare and human services, education, business development, employee recruitment and retention, arts and culture, sustainability and agriculture.
"At this time, the group is working on more than 20 initiatives including new educational and workforce development pipelines supporting our schools, healthcare and human service industries; a business plan challenge that aims to support entrepreneurs in our local and regional communities; and new initiatives to attract and retain employees and families in the region," said Dr. Cardelle.
Leadership Team
The Regional Innovation Council is led by a cohort of anchor institutions and businesses located in Otsego County and the surrounding region. The leadership team includes:
Chad Hall, SVP and Co-Founder, Ioxus
Catherine Huber, District Superintendent, ONC BOCES
Jeff Katz, Executive Director, Community Foundation of Otsego County
Patricia Kennedy, CEO, Springbrook
Darren Reisberg, President, Hartwick College
Steve Wilson, County Administrator, Otsego County
Support from State and Regional Leaders
The Regional Innovation Council has received strong support from state and regional leaders. "This Council will spur workforce development opportunities, support key industries in New York State, build stronger communities, and help our students succeed," said Lt. Gov. Antonio Delgado. "SUNY Oneonta is playing a key role in creating stronger communities and stronger partnerships in the region. I'm proud to support this world-class educational system."
"Our SUNY campuses serve as both educational centers and economic drivers for their host communities, and SUNY Oneonta takes these dual responsibilities very seriously.  The creation of the Regional Innovation Council is a prime example of the thoughtful work taking place on campus with an eye toward community improvement.  This collaborative effort is a vital step forward for our entire region, and I look forward to partnering with Dr. Cardelle and the Council on this visionary initiative," said state Sen. Peter Oberacker.   
"I applaud SUNY Oneonta and Dr. Cardelle for taking the initiative to develop the Regional Innovation Council. The impressive team of more than 30 organizations who have committed to partner with the university will further stimulate and solidify relations between the community and SUNY Oneonta while creating beneficial partnerships for years to come throughout the region," said Assemblyman Brian Miller.  "This is a very exciting and indispensable project for the region, and I look forward to seeing how this collaboration will enrich the local community and larger region, both economically and developmentally."
"A vital and expanding local economy is requisite for the successful recruitment of population and the reimagining of our shared future," said Oneonta Mayor Mark Drnek. "SUNY Oneonta's spearheading of the Regional Innovation Council, in which the leadership of businesses and institutions have been set on a collaborative course to action, is the exact right effort in this exact right moment.  I am proud to be a part of it."
More details on the business plan challenge, workforce development pipelines, and employee recruitment and retention initiatives will be announced in the upcoming weeks. "It's an exciting time to be in Oneonta and the region," said Dr. Cardelle. "We're really looking forward to harnessing this energy and seeing what we can accomplish as a collaborative."