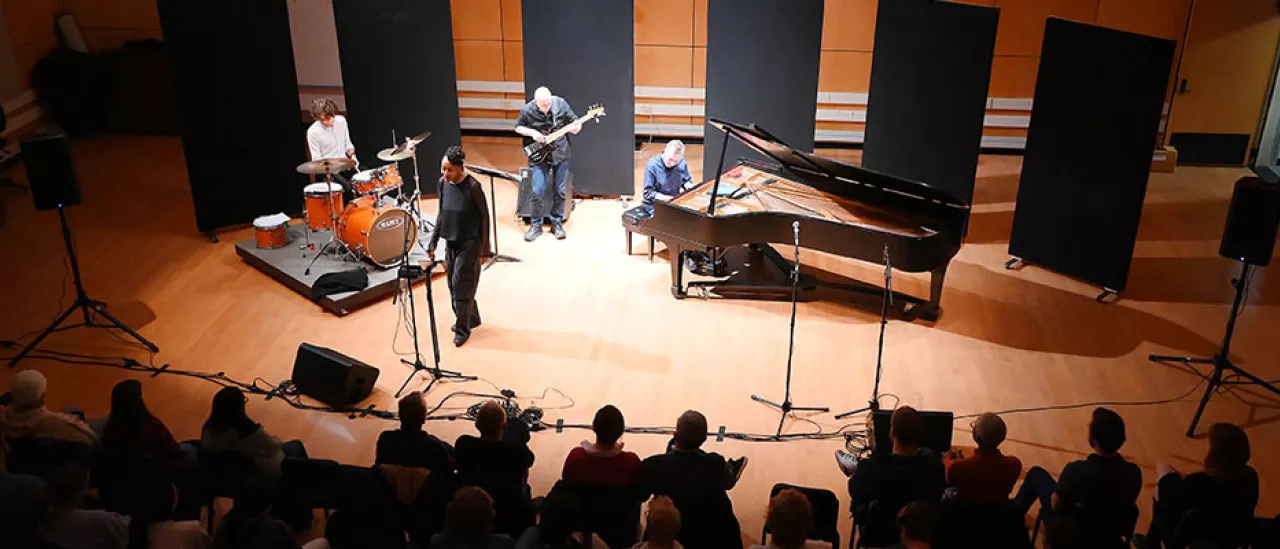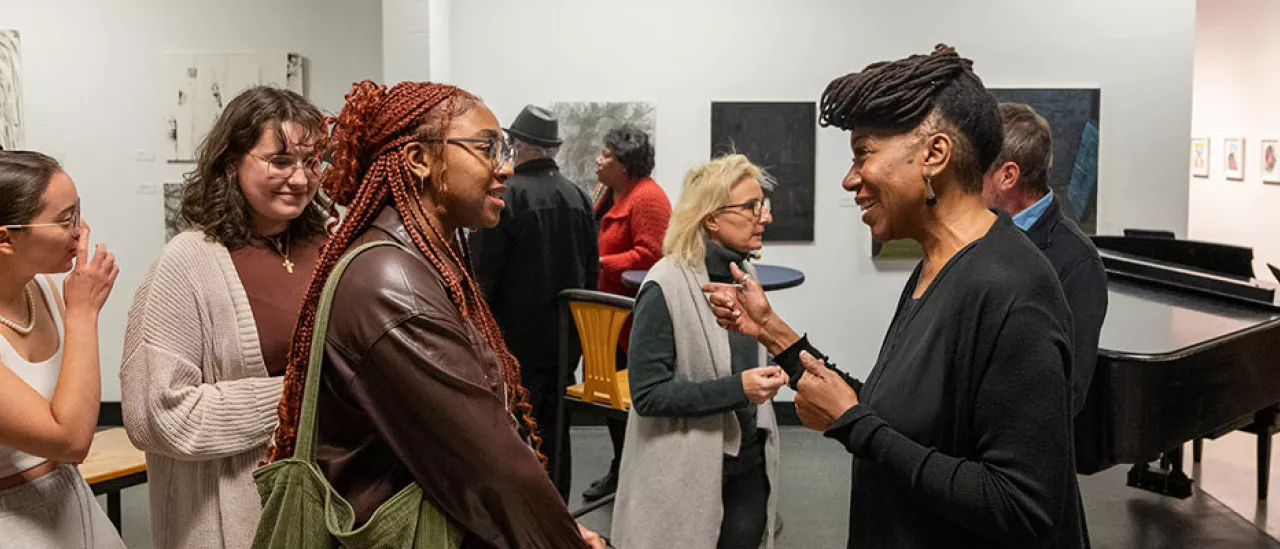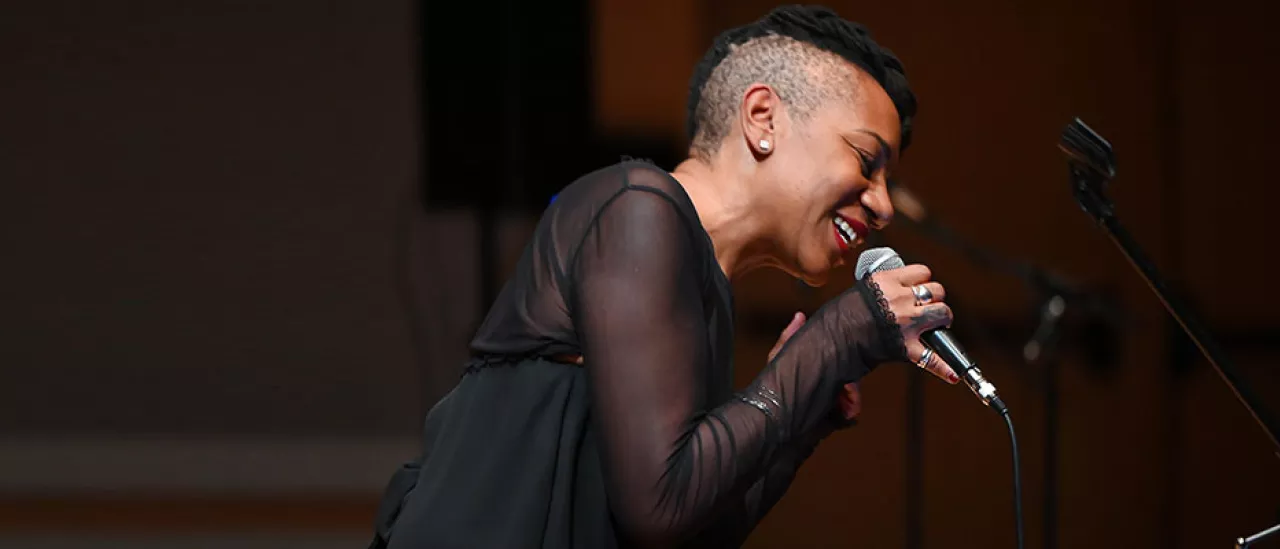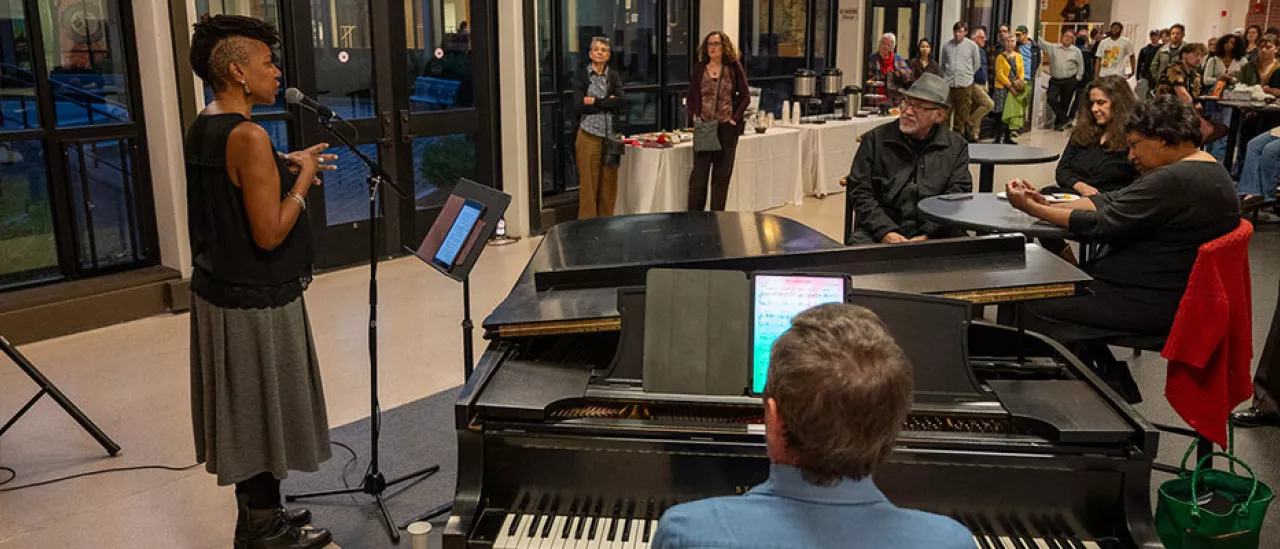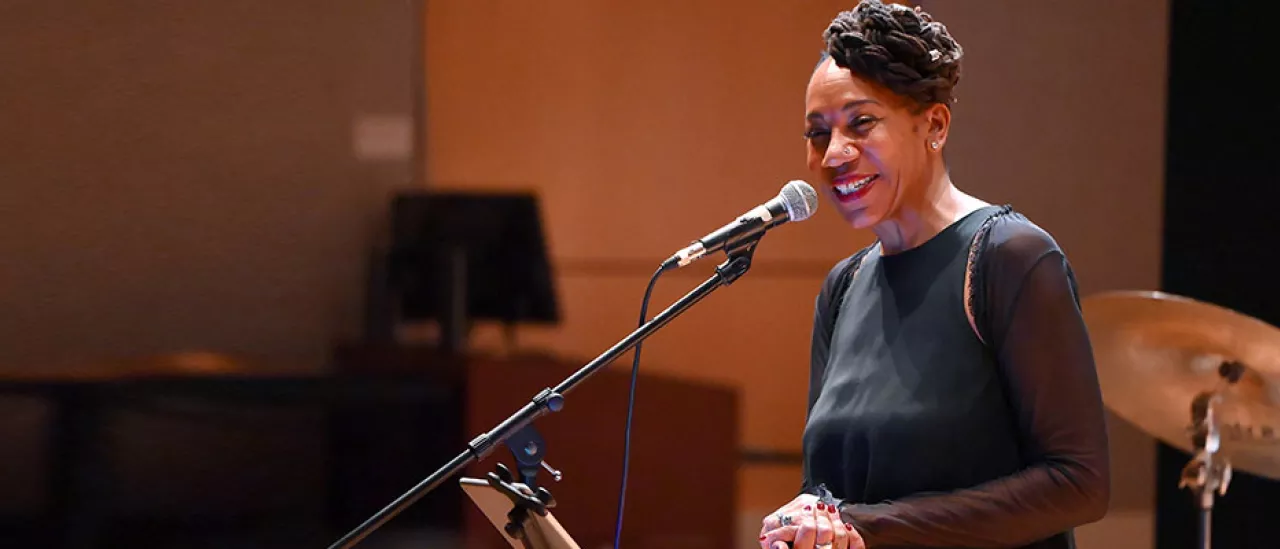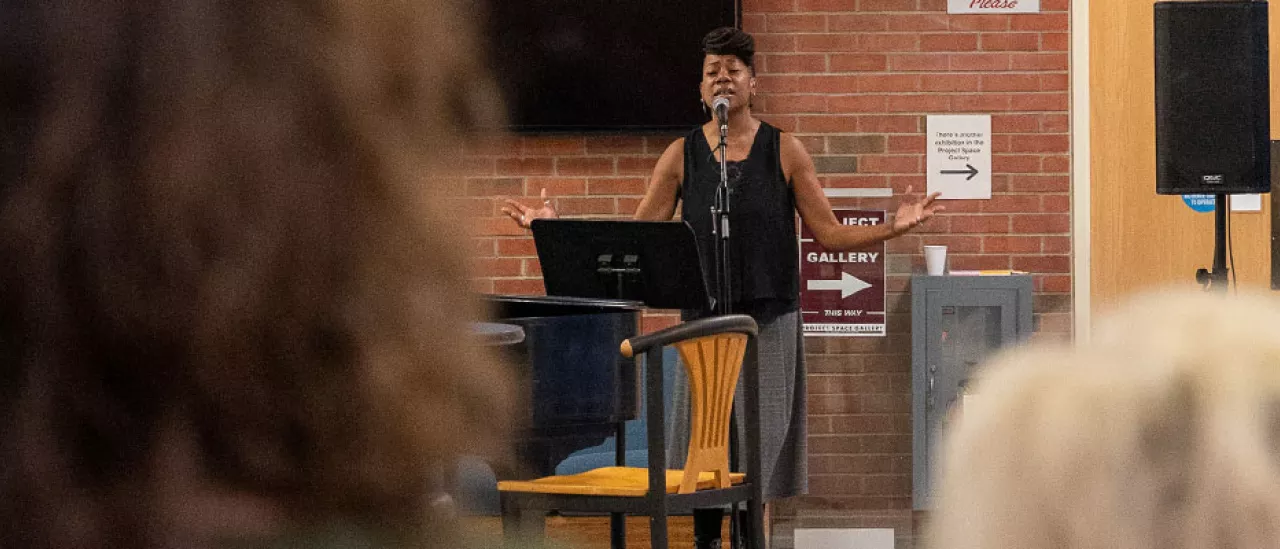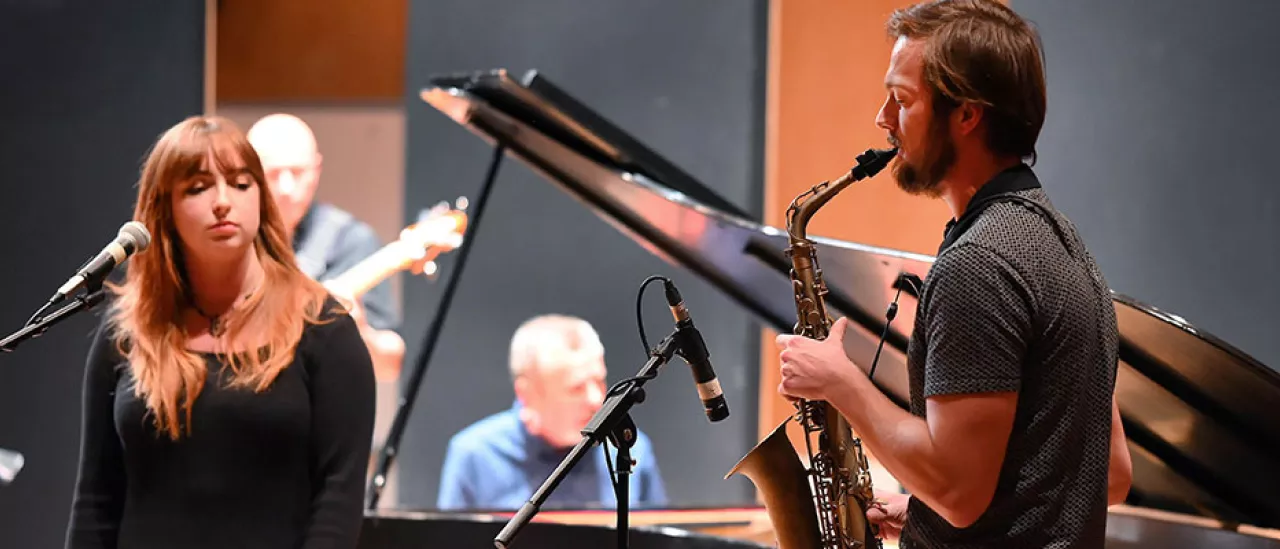 Creation, collaboration and connection: These were the hallmarks of the School of Liberal Arts and Business' inaugural, month-long Artist-in-Residence program, which came to a close this week. 
The artist – acclaimed poet, singer, composer and author Lisa Marie Simmons – lived on campus from Oct. 18 through Nov. 15 along with longtime collaborator Marco Cremaschini, an Italian pianist, arranger and composer. Utilizing campus facilities and supported by the Music Department, the two created and recorded 11 songs, including an EP, and collaborated with the campus community, presenting during classes and workshops and meeting with students.
The residency was bookended by performances – an opening Oct. 19 at the Martin-Mullen Art Gallery and a closing show Nov. 14, wherein Simmons, who performs as NoteSpeak, was joined by Cremaschini, two other band members (who traveled from Italy) and students Allie Sandt (vocals) and Ethan Ellis (saxophone). Another student, Gavin Farrell, helped mix the EP. 
"The warmth and receptiveness we encountered from everyone here created a transformative atmosphere for us," Simmons told the audience. "The conversations with both professors and students were not only intriguing but they were intellectually stimulating. These poems and songs are infused with the spirit of those conversations. I extend my heartfelt, deepest gratitude for your unwavering support, enthusiasm, rich tapestry of ideas and experiences that have shaped the trajectory of our work. This residency will forever hold a really special place in my heart."
Engaging with the campus community helped refine the theme of the third NoteSpeak album, Simmons explained. What began as a reflection on language and its importance "evolved into a deeper exploration of how language can advance humanity and what the evolution of our language says about our shared humanity."
Music Department Chair Joe Pignato said the university "couldn't have hoped for a better duo to serve as the inaugural artists-in-residence" and is excited to host three more artists in the near future, thanks to grant funding. 
"Lisa and Marco's passion is contagious, so you can't help but be enthusiastic, too," Pignato said. "These four weeks have been filled with life-changing, transformative, joyful and deeply moving interactions. It's been amazing and serves as a testament to what music and art can do and how it can bring people together." 
Senior Allie Sandt and Simmons met and connected after Simmons gave a presentation in an Audio 4 class Sandt is taking this semester. They found each other in the lobby afterward, Sandt said. 
"I was asking a thousand questions about their process and we really bonded over songwriting," said Sandt, who was a member of the popular student band, Seeing Double. "For the last three weeks I've been able to work with them, and they gave me some valuable advice on my own songwriting. I could not have asked for a more gracious, warm and inspiring connection and, now, really more of a friendship. It's really amazing and lucky that we were able to have them here."