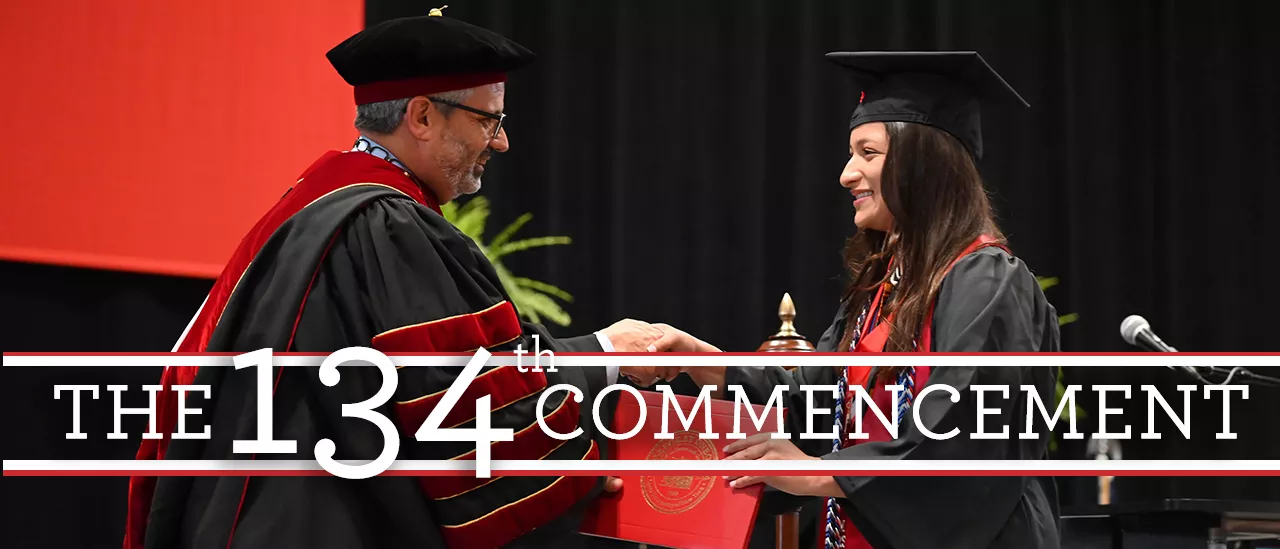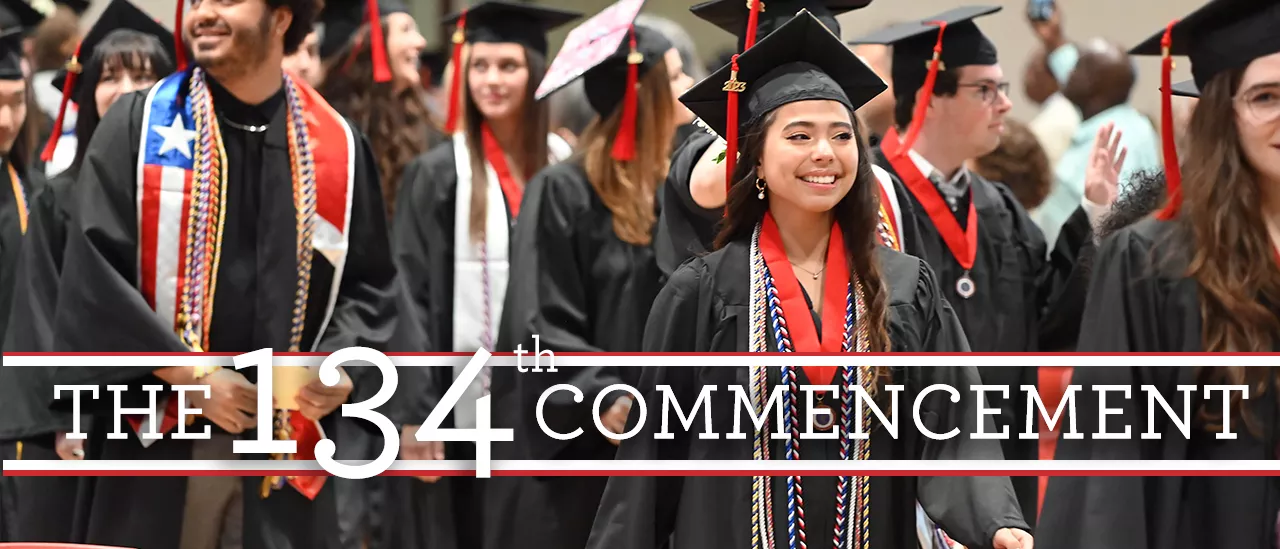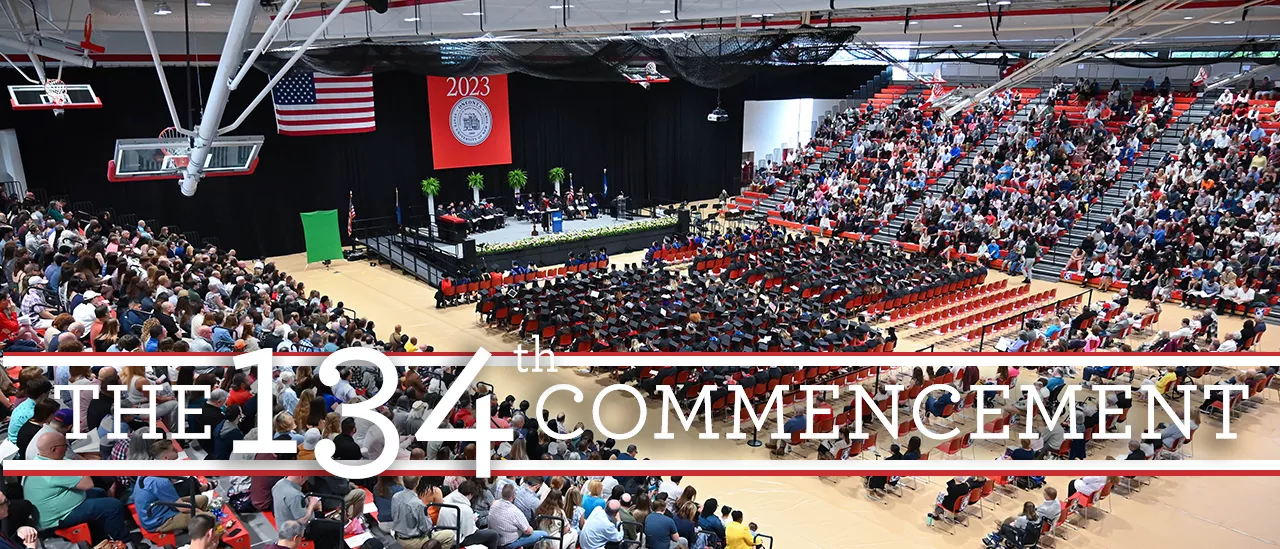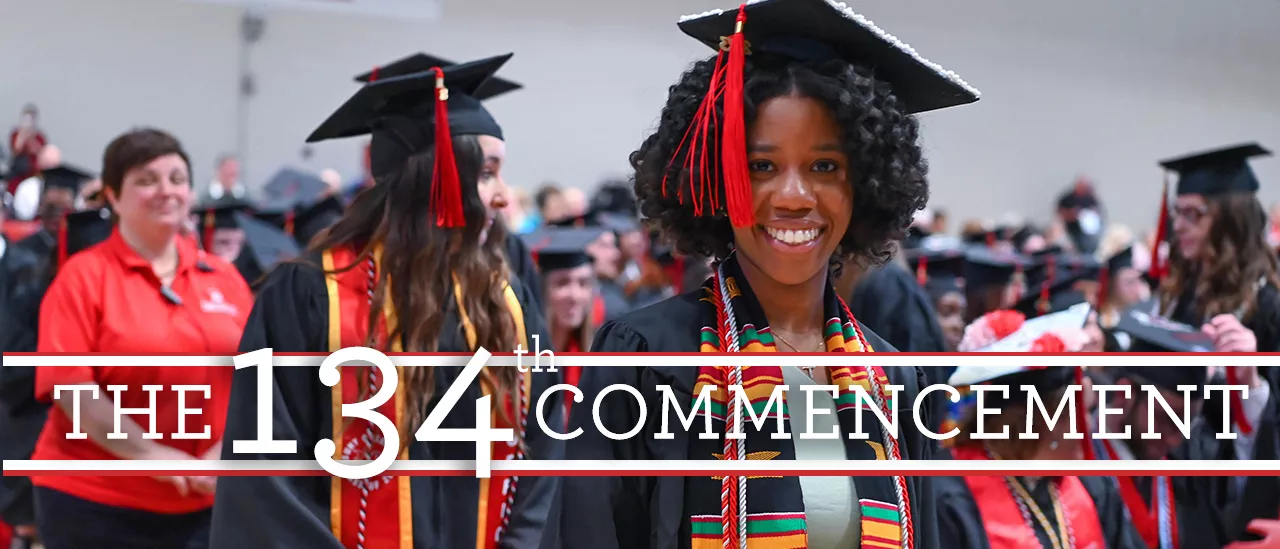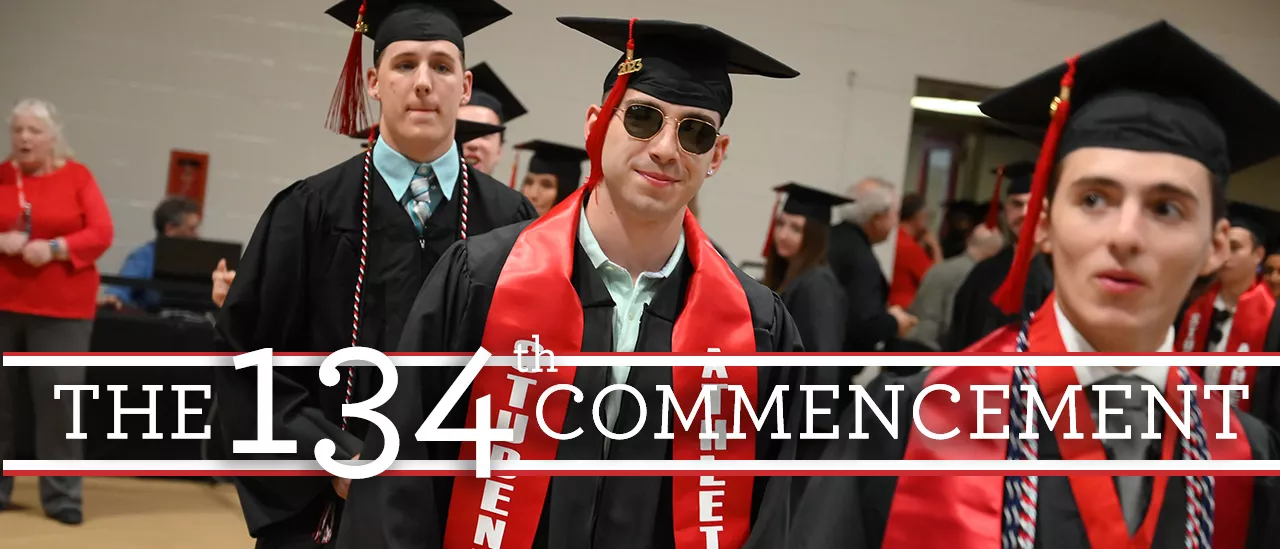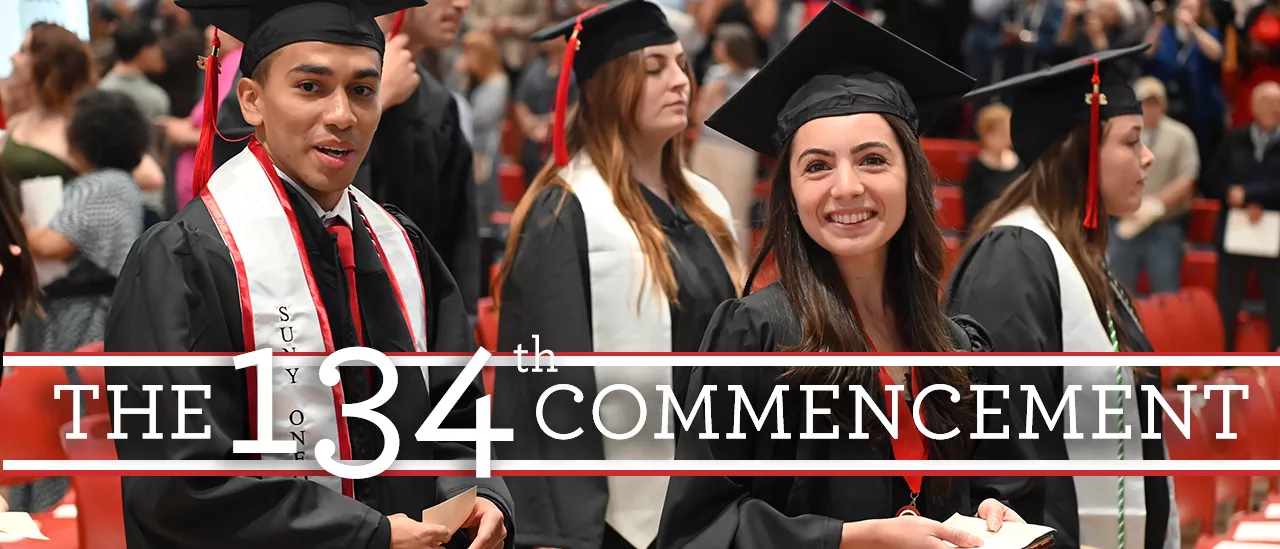 Family, friends, faculty and staff celebrated SUNY Oneonta's Class of 2023 during Spring Commencement exercises on Saturday, May 20.  
Visitors gathered inside the Alumni Field House during three separate ceremonies to recognize the 1,150 students expected to complete their requirements for graduation this semester.
The day before, seniors participated in the traditional Pass Through the Pillars event and senior class toast. All first-year students officially join the SUNY Oneonta community the night before classes by walking between the historic pillars of Old Main, the college's first building, toward a welcoming crowd. The tradition comes full circle when the graduating seniors walk the opposite way through the pillars, signifying the end of their time at Oneonta.
"Be Whoever You Want to Be"
During Saturday's ceremony, speakers included Senior Class President Jaida Sweeney, Presiding Officer of the Faculty Keith Jones, University President Alberto Cardelle, Alumni Association President Drew McKay from the Class of 2005, and Class of 1978 alumnus Dr. Mitchell Olman, who received an Honorary Doctor of Science degree in recognition of his vast contributions to the field of medicine, service to others and support of SUNY Oneonta students. In his address to graduates, Olman advised them to continue to expect – and embrace – changes in life and to "develop a vision of who you want to be."
"You faced significant change and progressed, and grew, though it all," he said. "COVID-19 was a pretty significant challenge, but as you might suspect, it will likely not be your last. … Your time at Oneonta has prepared you to achieve your vision… You can literally be whoever you want to be. Oneonta has given you, as it has given me, the tools you need to make progress through the inevitable changes of life."
Catskill Brass provided musical selections for the event, the Leatherstocking District Pipe Band and Catskill Brass performed the processional, and graduating senior Julia Johnson sang the national anthem and alma mater.
During his address, Dr. Cardelle encouraged students to be curious instead of judgmental and to "walk out of this commencement and into your new journeys with a commitment to critical and independent thinking."
"Please use your curiosity to serve as an antidote to the toxic polarization and loathing that has distorted our national discourse and our basic mutual respect for each other," Dr. Cardelle said. "Use your critical thinking to steadily navigate difficult and confusing situations. The results will benefit not only you, but your communities and our society."