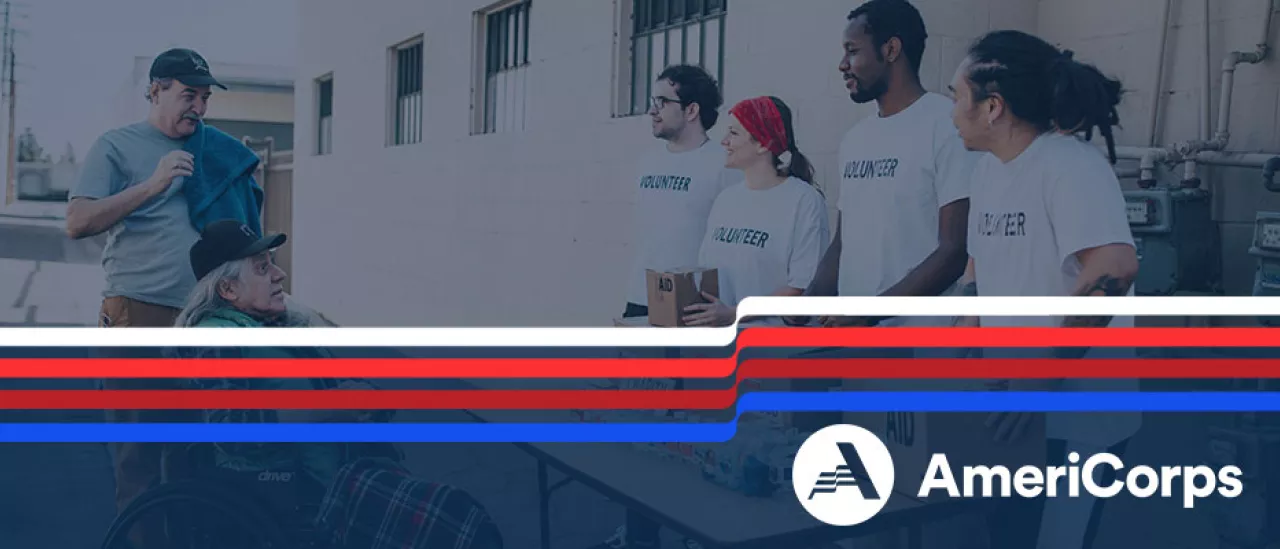 SUNY Oneonta will offer new incentives, including scholarships, enrollment deferrals and application fee waivers, to AmeriCorps alumni applying for the spring 2024 term and beyond. As a "School of National Service," SUNY Oneonta actively recognizes AmeriCorps alumni for the value of their service.
At SUNY Oneonta, AmeriCorps alumni will now be eligible for a full application fee waiver, one-year enrollment deferral, up to five $1,000 scholarships and the ability to have their service evaluated for academic credit.
Earlier this month, SUNY Chancellor John King celebrated the 30th anniversary of AmeriCorps and the future of national service as he announced SUNY's system-wide college application fee waiver for AmeriCorps alumni. SUNY Oneonta joins 14 SUNY colleges and universities honored for their commitment to AmeriCorps' ideals.
"As an institution recognized for our commitment to community engagement and service, we will use this new designation to reach students who already exhibit leadership by giving their time to benefit others and who have demonstrated the altruistic nature that aligns with our culture," says SUNY Oneonta President Alberto Cardelle. "It is also a strategy that will help us expand the diversity of our student body and the lived experiences of our students. We are proud to acknowledge the merits and accomplishments of AmeriCorps alumni. SUNY Oneonta's mission highlights our commitment to nurturing an environment where students can 'live purposefully,' and the AmeriCorps School of National Service designation is one more way we can work to fulfill that pursuit."
SUNY Oneonta identifies service as one of the core values that supports its mission to nurture a community where students grow intellectually, thrive socially, and live purposefully.  Throughout the year, the SUNY Oneonta Center for Social Responsibility and Community inspires students, faculty, and staff to strengthen the relationships between academic study, volunteer service, and community building.
About AmeriCorps
AmeriCorps, the federal agency for national service and volunteerism, provides opportunities for Americans to serve their country domestically, address the nation's most pressing challenges, improve lives and communities, and strengthen civic engagement. Each year, the agency places more than 200,000 AmeriCorps members and AmeriCorps Seniors volunteers in intensive service roles; and empowers millions more to serve as long-term, short-term, or one-time volunteers. Learn more at AmeriCorps.gov.
After completing their service, AmeriCorps members earn a Segal AmeriCorps Education Award which can be used to pay educational expenses at eligible post-secondary institutions, including many technical schools and G.I. Bill-approved programs, or to repay qualified student loans. The education award is equal to the maximum amount of the U.S. Department of Education Pell Grant, currently approximately $6,400. Since 1994, AmeriCorps alumni have earned more than $4 billion in education awards, using $1 billion to repay student debt.