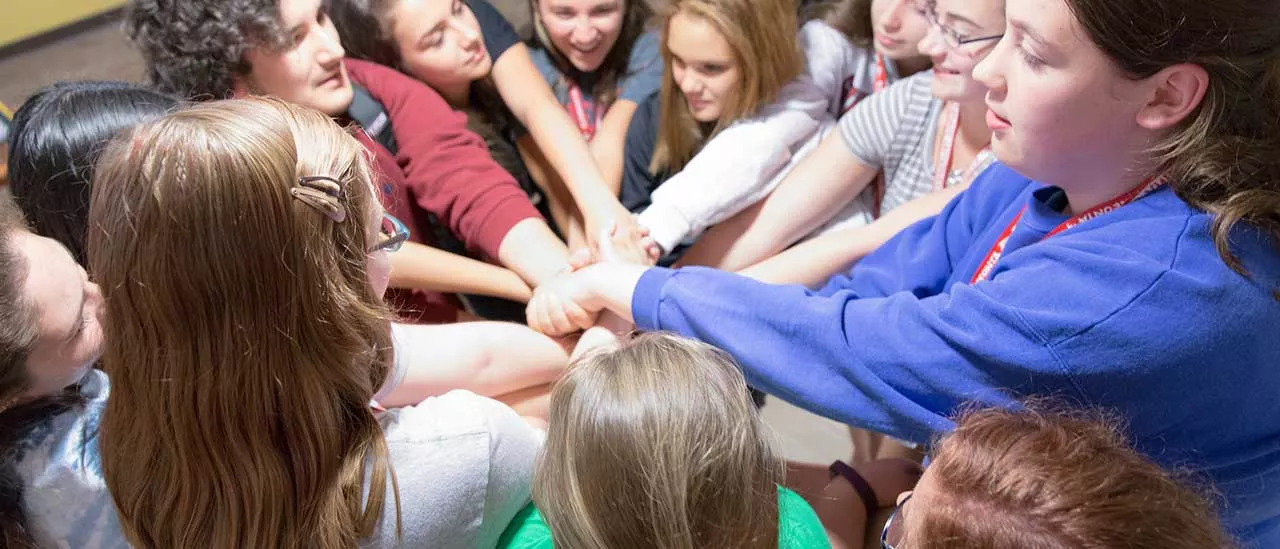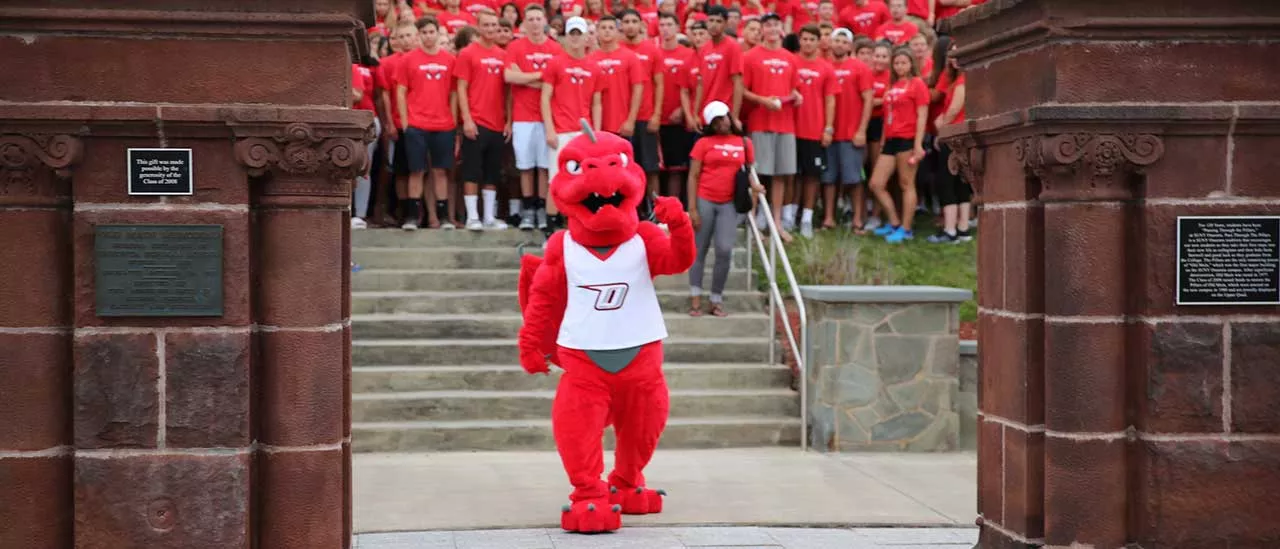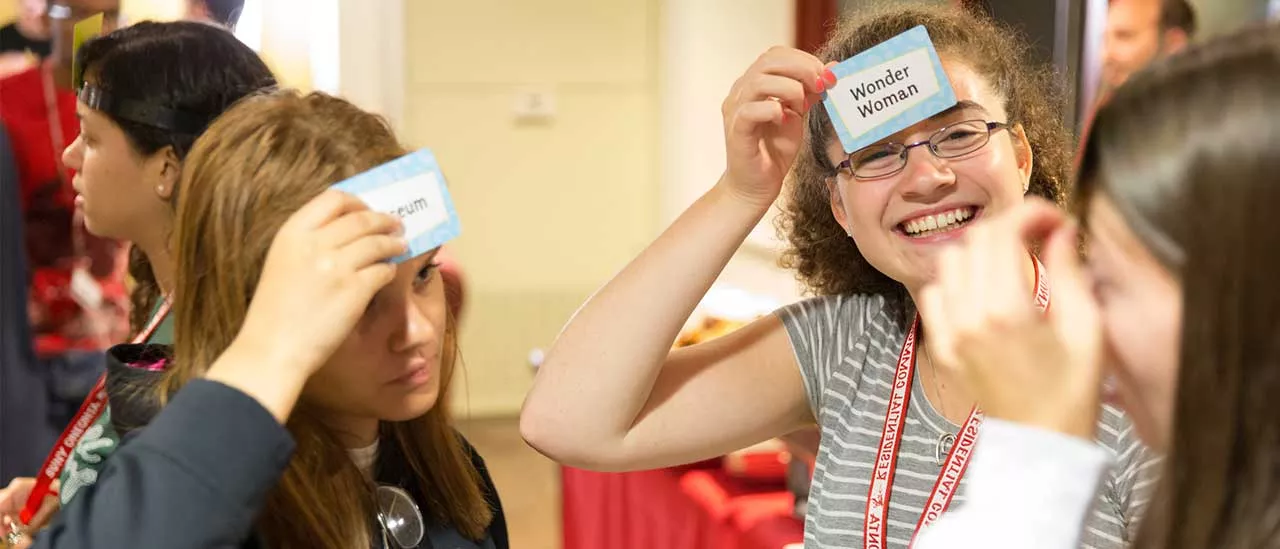 About Orientation
Congratulations and welcome to SUNY Oneonta!
At orientation, new students learn about SUNY Oneonta's academic and behavioral expectations, college values, traditions and social opportunities; as well as connecting with other new students, returning students, faculty and staff members. Our goal is to provide information that will help you find your path to success at SUNY Oneonta. Our program is designed to give you the information that you need at key points in your transition to our Red Dragon Community.
First Year Students
First year students are required to attend Day One, Day Two and Day Three of orientation. Registration to select one of the Day One sessions will open later this spring.
At your Day One session, you will meet your Dragon Guide (your peer mentor for your first semester), you will meet with Academic Advisement, learn about our faculty, our commitment to equity and inclusion, and about getting involved outside of classes.
The date for the Day One sessions are:
Fri. July 7
Mon. July 10
Wed. July 12
Fri. July 14
Mon. July 17
Wed. July 19
August 24
Students who choose to attend Day One of orientation on Aug. 24 will move in on Aug. 23. Students who attend a July session will move in on Aug. 24 and all students will attend Day Two and Day Three orientation sessions on Aug. 26 and 27, the Friday and Saturday before classes begin.
Transfer Students
Each new transfer student will join us for orientation on Saturday Aug. 26. You will receive more details about transfer orientation in your inbox throughout the summer. This one-day event will give you the opportunity to meet your classmates, understand your academic requirements, and become familiar with your new campus. Questions about orientation can be directed to studentsuccess@oneonta.edu.
Parents and Families
Parents and families are invited to attend their own orientation session during the July sessions for an additional fee. We know that parents and family members can be their students biggest cheerleaders/supporters and we want to provide you with information about SUNY Oneonta so you can continue in that role. Your student can register you to attend this program when they register for orientation later this spring. Students may register a maximum of two family members.
The date for the family sessions are the same as the July Day One sessions:
Fri. July 7
Mon. July 10
Wed. July 12
Fri. July 14
Mon. July 17
Wed. July 19
Ongoing Programming and Support
The Office of Student Success will offer additional support and programming for new students throughout your first semester. We know that you will have questions during your transition to college life at SUNY Oneonta. We are here to help you find answers! All new students will be assigned a Dragon Guide peer mentor. Your mentor will reach out to you during orientation to set up a time to connect with you. You will meet the Dragon Guides during orientation and they will help you throughout the semester with tips, programs and much more.