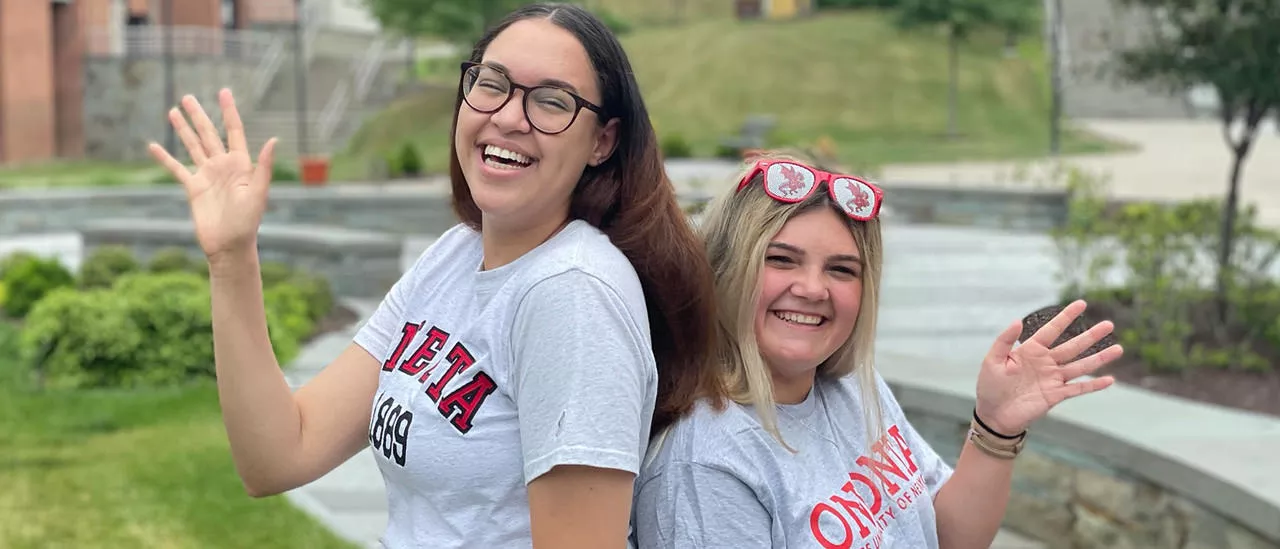 Orientation
Transfer student orientation is the first step in making a smooth transition to life at SUNY Oneonta. During our in-person orientation sessions, you will be introduced to SUNY Oneonta's academic and behavioral expectations; exposed to college values, traditions and social opportunities; as well as connecting with other new students, returning students, faculty and staff members. View orientation dates and programs.
National Transfer Student Week
Join us during these events as we celebrate our Red Dragon transfers!
Dragon Guides
The Dragon Guides are a group of students who are specifically trained to help new students navigate their first semester. All new transfer students will hear from their Dragon Guide each week via email or Microsoft Teams. The Dragon Guides are here to help you get acclimated to SUNY Oneonta through programs, social events, and meet ups in "The Lounge", a hang out spot specifically for new students in the Hunt College Union. Would you like to learn more about the Dragon Guide program? Email us at studentsuccess@oneonta.edu!
Tau Sigma Honor Society
We're excited to welcome transfer students into this honor society who earn either a 3.5 GPA or earn a GPA within the top 20% of their incoming cohort their first semester. Some perks of being a member of Tau Sigma include access to faculty mentorship, opportunities to serve in a leadership role within the chapter, excellent way to showcase academic talents on a resume, and apply for a national scholarship.  Send us an email at studentsuccess@oneonta.edu if you'd like to learn more!