Michael Green
Professor
Applied Ethics, Logic, History of Philosophy, Cultural Studies
B.A. University of Kansas
Ph.D. University of Chicago
Susan Sutton Smith Prize for Faculty Excellence, 2009
Office: Fitzelle 153
P. (607) 436-2470
Email: Michael.Green@oneonta.edu
Online Office Hours Fall 2020:
MWF 11-12 & By Appointment
Katherine Bashaw
Secretary
Department of Philosophy
Office: Fitzelle 160
P. (607) 436-2456
Chris Keegan
Assistant Professor
Philosophical Psychology, Ethics, Political Philosophy, Social Epistemology, Urban Philosophy
B.A. Union College
M.A.T. Union College
M.A. SUNY Buffalo
Ph.D. SUNY Buffalo
Office: Fitzelle 160
P. (607) 436-2811
Email: Chris.Keegan@oneonta.edu
Online Office Hours Fall 2020:
Thursday 1-2 PM
I tell my students, "If your first intention in coming to college is to become a philosophy major, something is wrong with you." Philosophy is something we serendipitously find along the way while searching for something else. I started college as a physics major, slowly transitioned to English as a sophomore, and finally arrived at philosophy by the beginning of my junior year. My interests then and now concern the moral, political, and social issues that surround us, often in a hidden way.
When I arrived at SUNY Oneonta in 2006, I held a joint appointment in Africana and Latino Studies and Philosophy, which is why almost all of my courses are cross-listed between these two departments (with the exception of Contemporary Black Political and Social Thought, which is cross-listed in Political Science). When I received tenure, my appointment was shifted fully into Philosophy, but my courses and research remain connected to Africana and Latino Studies. I regularly teach Urban Philosophical Dilemmas, Ethics, Introduction to Philosophy, Latin American Political Philosophy, Philosophy of Protest, Social and Political Philosophy, and Citizenship, Identity, and Democracy.
Currently, I have a book contract with Cognella Press dealing with the immediate application of philosophy to issues we confront daily - drugs, crime, prisons, racism, snitching, street art, environmental problems, factory farming, zoos, welfare reform, health care, education reform, same-sex marriage, Internet dating, objectification, the life of a philosopher, jobs, corporations, and many other things. Or better put, I am writing about immediate issues to demonstrate the need for philosophical thinking. This book is scheduled for publication in fall of 2014.
Michael P. Koch
Associate Professor & Chair
Humanities, Social Philosophy, History of Philosophy
Undergraduate Studies, Simon's Rock Early College
B.A. Bard College
D.A. Philosophy, Social and Political Theory, SUNY Albany
Chancellor's Award for Excellence in Faculty Service, 2014
Phi Sigma Tau, Faculty Adviser
Office: Fitzelle 160B
P. (607) 436-3721
Email: Michael.Koch@oneonta.edu
Online Office Hours Fall 2020:
MW 1-2; 4:30-5:30 & By Appointment
Achim Koeddermann
Associate Professor
Environmental Ethics, Media Ethics, European Philosophy, Hermeneutics
B.A. Gutenberg-Gymnasium: Wiesbaden, Germany (Abitur)
M.A. Johannes-Gutenberg-Universitat: Mainz, Germany
Ph.D. Johannes-Gutenberg-Universitat: Mainz, Germany
Research-Fellow at the Bibiliotheque Nationale : Paris, 1987-1990
Richard Siegfried Junior Faculty Prize for Academic Excellence, 1995
Chancellor's Award for Excellence in Faculty Service, 2005
VP and Secretary of the University Faculty Senate, Albany, 2005/2006
Visiting Professor at Denver University (Colorado) & Sripatum University (Bangkok, Thailand)
Office: Fitzelle 152

Email: Achim.Koeddermann@oneonta.edu
Links: Achim Koeddermann's Website
ON SABBATICAL AY 2020/2021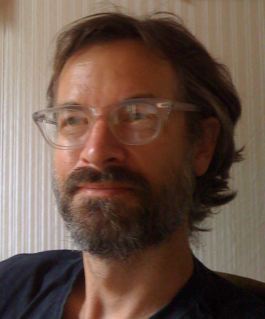 Jean-Paul Orgeron
Adjunct Faculty
Philosophy of Mind, Cognitive Science
B.A. Louisiana State University
M.L.I.S. Louisiana State University
Ph.D. Tulane University
Esther Hubbard Whitaker Award, 2013
Office: James M. Milne Library 120
P. (607) 436-2998
Email: Jean-Paul.Orgeron@oneonta.edu
My main interests are in the metaphysics of mind. I studied at Tulane University, mostly in the philosophy department. I also spent a year in the departments of psychology and neuroscience, where I learned that I still had much to learn about the organ between our ears. My research examines prephilosophical, spatial foundations for linguistic and mental representations through the use of psychological work on statistical learning and perceptual development. I consider interdisciplinary approaches essential to good philosophical analysis, in particular for questions in cognitive science.
In fall 2017 term I will offer Ethics. I regularly teach Introduction to Philosophy (with a decidedly mind/body theme) in addition to Metaphysics, Philosophy of Science, and Theories of Knowledge.
Fall 2017 Office Hours: by appointment
Daniel Patrone

Adjunct Faculty
Office: 155 Fitzelle Hall
P: (607) 436-3037
Email: Daniel.Patrone@oneonta.edu
Online Office Hours Fall 2020:
TTR 2:30-3:50 & By Appointment
Elyse Purcell
Assistant Professor
Philosophy of Mind and Psychology, Bioethics, Social and Political Philosophy
B.A. University of Dallas
M.A. Boston College
Ph.D. Boston College
Office: Fitzelle 156
P. (607) 436-3220
Email: Elyse.Purcell@oneonta.edu
Online Office Hours Fall 2020:
T 2-4 & By Appointment
Qiong Wang
Associate Professor

Asian Philosophy and Comparative Studies, Ethics, Social and Political Philosophy
B.A. Beijing University
M.A. Beijing University
Ph.D. University of Connecticut
Office: Fitzelle 157
P. (607) 436-2330
Email: Qiong.Wang@oneonta.edu
Emeritus Faculty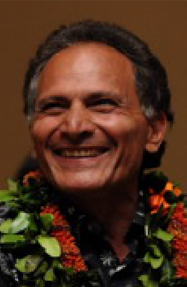 Ashok Malhotra, Ph.D.
Distinguished Teaching Professor Emeritus
Dr. Malhotra is a founding member of the SUNY Oneonta philosophy department. He retired in 2016.
Among his many achievements, Dr. Malhotra established the SUNY Oneonta "Learn-and-Serve" study abroad program in India. He has lead 20 groups with more than 300 students, faculty, and community members on humanitarian missions. More recently, he built three elementary and three high schools for more than 1200 impoverished children in the remote villages of India. Much of the funding for these six schools comes from the Ninash Foundation, a charitable organization established in 1996 in honor of his late wife, Nina, to promote literacy among children and adults throughout the world. The Ninash Foundation's work has thrice earned Dr. Malhotra nominations for the Nobel Peace Prize.