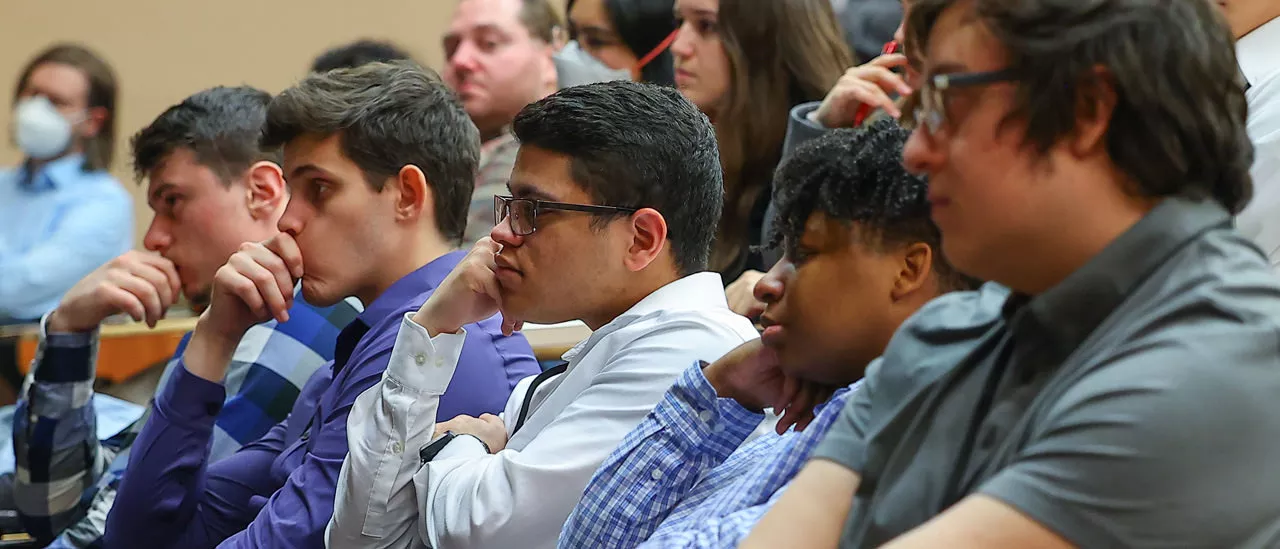 Major
Philosophical study is traditionally divided into four areas: metaphysics, epistemology, logic and value clarification. To provide foundation, majors are required to take at least one course from each area. To add depth and dimension, students will complete five additional courses chosen in consultation with their faculty advisor (reduced to four for dual majors). Finally, as a capstone experience, each major completes an independent study which culminates in a 30-to 40-page senior thesis.
Philosophy, B.A. Concentrations:
Applied Philosophy Concentration
Liberal Arts Concentration
Minor
The Philosophy minor is a good choice for any student who has a genuine interest in philosophy but who does not have the time or inclination to follow the more rigorous program of studies required for the major. It is especially appealing to students interested in fundamental human concerns as well as those who wish to gain a deeper understanding of methodological issues in their own discipline.
Pre-law Advisement
A sizeable number of the Philosophy majors are preparing for law school. Because it teaches students about the history of ideas, cultivates moral sensitivity, and encourages development of critical reasoning, expression, and analysis, Philosophy is a good pre-law choice. In fact, Philosophy majors characteristically earn some of the highest scores in the nation on the Law School Admissions Test (LSAT).
The Oneonta Pre-Law Society brings together these students with their colleagues in political science, history, business economics and related disciplines. The society sponsors speakers, panels, films, and other law-related activities.
Internships can be arranged with local law firms as well as ones in major metropolitan areas. Government offices in Albany have proved very receptive to students who prefer an internship with a civic or political focus.
Oneonta graduates are accepted into some of the country's top schools. In recent years, for instance, Oneonta alumni have studied successfully at Tulane, Cornell, Harvard, Boston, the University of Virginia, Rutgers, St. John's, Pepperdine University, and many others. Their success is solid proof that Oneonta is a good place to start.
Interested students are encouraged to stop by the department office to discuss program options with Professor Michael Koch.