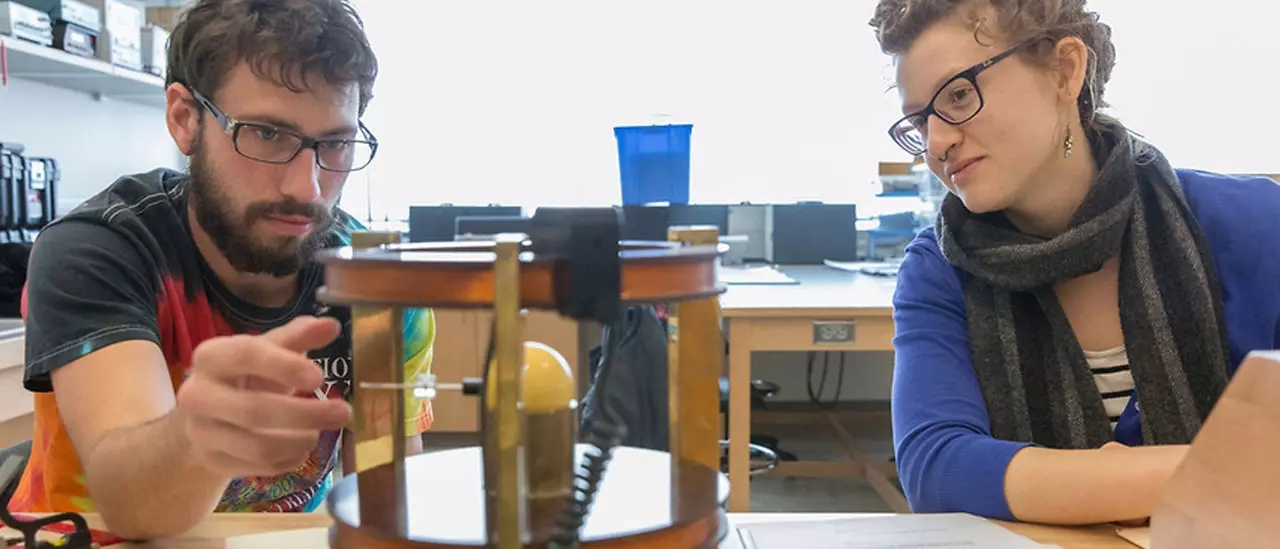 Physics and Astronomy Club
The campus has an active Physics and Astronomy Club that welcomes students of any major. The club is best known for hosting public planetarium shows and for organizing trips to conferences hosted by the American Physical Society. In recent years, the club has participated in public education events such as NanoDays at The Science Discovery Center. Past club events also include a trip to Howe Caverns and overnight stays at College Camp lodge, where club members do anything from homework to watching movies to building robots.
Nebula Society
The Nebula Society is a group of students interested in learning how to use the campus planetarium and present planetarium shows. The club is comprised of students from a variety of majors who enjoy exploring the connections between storytelling, graphic design, music, coding and science. Students design and present shows for their peers using the planetarium's Digistar 6 software, and often work with other campus organizations to host music nights and open mic presentations in the planetarium.
Sigma Pi Sigma
Sigma Pi Sigma exists to honor outstanding scholarship in physics; to encourage interest in physics among students at all levels; to promote an attitude of service of its members towards their fellow students, colleagues, and the public; and to provide a fellowship of persons who have excelled in physics.