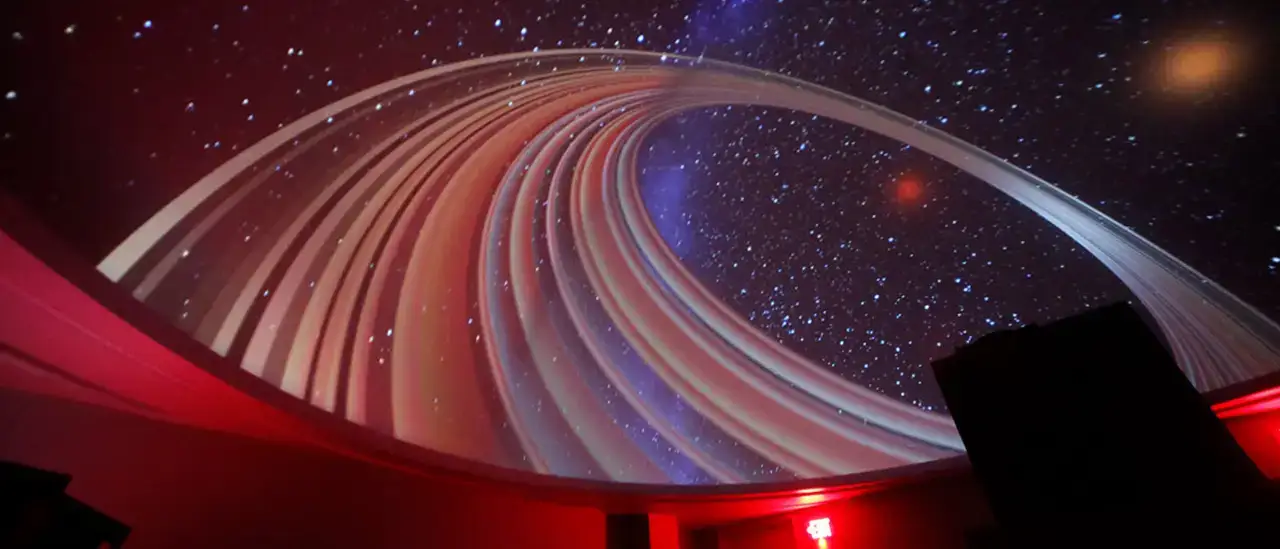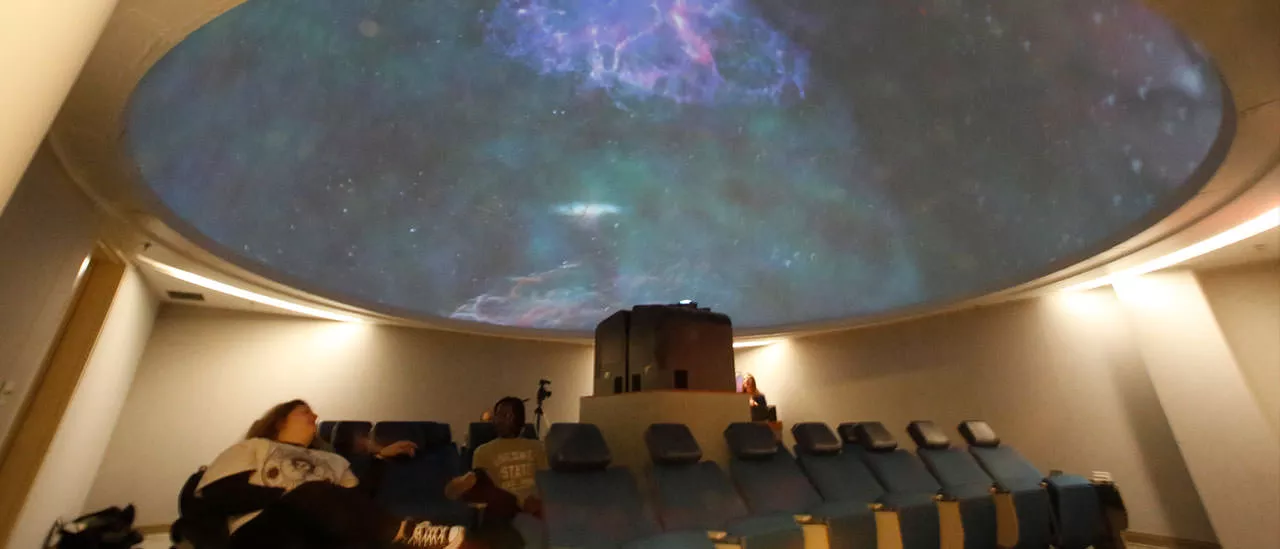 Since August of 2019, the SUNY Oneonta planetarium has operated the Evans & Sutherland Digistar 6 system- one of the world's most advanced fulldome digital theater systems! It features a digital projector capable of bringing you sharp views of the stars, planets, and constellations visible in the night sky. Additionally, the system can also show 3-D, IMAX-style movies and animations, providing you with a complete planetarium show experience.
The planetarium is used in a variety of science classes across campus, and offers a fun and enriching experience for all students. Are you a student interested in learning more about the planetarium? Join the Nebula Society! This student-run organization designs and runs shows for the campus community, and all majors are welcome! 
Planetarium shows for the general public and school groups are also available during the school year. See below for our current show schedule.
Public Planetarium Shows- Fall 2023
We will be offering a free planetarium show for the general public on the following Friday night:
December 15
The show starts promptly at 7pm.

Seating is limited for live shows. Reserve your free tickets on Eventbrite! Tickets become available approximately two weeks before each show.
Additional show and parking information
Private Groups
Reservations for private planetarium shows are handled through the Science Outreach Activities' Request Group Visit online form (leave sections blank that are not applicable to you). 
Please be aware that our planetarium can only seat 28, so if your group is larger than that you may wish to make arrangements for two shows. There is a $50 suggested donation per show for private group shows. Programs in conjunction with the Science Discovery Center may be arranged.
School Groups
We regularly host educational groups from preschool through high school for planetarium shows that supplement in-class instructional units. To request a show for your class, fill out the Science Outreach Activities' Request Group Visit online form. Once your request is processed, you will receive additional information via email regarding your visit, bus parking, etc.